Best Lawn Mowers In 2022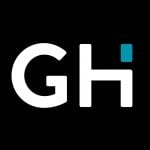 This product guide was written by GearHungry Staff
Last Updated
January 20, 2020
GearHungry Staff
GearHungry Staff posts are a compilation of work by various members of our editorial team. We update old articles regularly to provide you the most current information. You can learn more about our staff
here
.
GearHungry may earn a small commission from affiliate links in this article.
Learn more
That clean-cut lawn does not just materialize on its own, it takes a bit of effort here and there. Even more so, the work done on your lawn is only as good as the lawnmower you use to achieve it. But it's not just about the final product with these devices, it's also about the process that leads to it. So, if there's nothing about it all that feels peaceful and seamless, then you must be using the wrong lawnmower. Searching for the right one may be understandably frustrating, finding that balance between a zen experience and stellar craftsmanship is not easy at all. But, with these options below, it should essentially be a walk in the park to pick one of the best lawn mowers out there.
The Best Lawn Mower
Greenworks 16-Inch 40V Cordless Lawn Mower
When it comes to mowing a lawn, there really is an art to it. Not only does it take time, but also takes both dedication and a good lawnmower. You really want to go for a product that transforms a tedious process into one that is rather soothing. Luckily, the Greenworks 16-inch 40V Cordless Lawn Mower ticks all those boxes, and even more. A whole lot can be said about how great this product is, but here are the basics. Before that, it should be noted that it does need to be assembled before use.
The first thing that stands out as quite impressive is the fact that it has 2-in-1 capabilities. Not only is it equipped with a functional rear bag, but it equally mulches when the need arises. Simply pick the option that suits you best and run with it. Speaking of running with it, this cordless lawn mower runs quite smoothly and is incredibly easy to maneuver thanks to the attachment of a 6-inch front wheel and a 7-inch rear wheel. Then there's the addition of a 16-inch cutting deck, this also helps in terms of maneuverability. Since it's so slender, it can function quite seamlessly in a medium or small-sized yard. Furthermore, it has the ability to cut all types of grass types quite effectively.
Key Features:
Powered by a G-MAX 40V 4Ah Li-Ion Battery
Can be used on all grass types
Specification:
Brand

Greenworks

Model

25322

Weight

37.5 Pounds
Easy to toggle between bagging and mulching
Compact and portable
Height is adjustable
Too small for large yards
Limited bag capacity
Only works with an extension cord
American Lawn Mower Company 50514 Electric Lawn Mower
When it comes to corded lawn mowers, there's a whole lot to be considered. How powerful is it? How good is it in terms of mobility? Is it easy to operate? The great thing about the American Lawn Mower Company 50514 14-Inch 11-Amp Corded Electric Lawn Mower is that all the answers to these questions are readily available. There's really no type of grass that this piece of lawn grooming equipment cannot tackle and it is equipped with a wide range of features that make this possible. Altogether, the end result is always a timely, clean, uniform cut.
As mentioned, there's no type of grass that this sturdy device cannot handle, but, the smaller the lawn the better equipped it will be. With the help of its 11-Amp motor, this compact (yet heavy-duty) lawn mower can brave through some of the scariest lawns out there. The best thing about this that it does not need any oil or gas to get it done. On an unrelated note, it is fitted with a 14-Inch steel blade that works perfectly on grass that measures anything between an inch to 2.5 inches in height. Even better is the fact that this mower is incredibly user-friendly. In fact, to get it started users simply need to push a button. Our guide to the best robot lawn mowers features some incredibly useful products that will save a lot of your time. 
Key Features:
Adjustable cutting height
Equipped with a discharge and mulching system
Specification:
Brand

American Lawn Mower Company

Model

50514

Weight

25.6 Pounds
Can cut all types of grass
Lightweight and easy to carry
Quick assembly
Gets stuck too easily
Maneuverability is not easy
 Hard to push
GreenWorks 20-Inch 12 Amp Corded Electric Lawn Mower
Here's another one that's simply perfect for cozy yards everywhere. So, if your yard is a bit on the large side, there's something else out there that's perfect for you. Back to the matter at hand, the GreenWorks 20-Inch 12 Amp Corded Electric Lawn Mower is the compact piece of equipment that is set to change your lawn/yard for the better. There are so many useful and functional components that work hand-in-hand here to ensure that users get stellar results altogether. Take the fact that this is a 3-in-1 functioning device. Not only is it fitted with a handy mulching function, it equally has a side discharge and a rear bag.
For further functionality, there is the addition of a 20-inch steel deck that makes for easy maneuverability and speedy work altogether. If you're impressed by that, then the fact that it is armed with a total of 7 height adjustment positions should amp that up. This ensures that even more people will find this mower a lot more accessible than the other options on the market. The cutting height itself ranges from a total of 1 ½ up to 3 ¾ inches no matter the type of grass involved. Since this is a corded lawn mower, it simply needs to be plugged in to function. Additionally, a 12 Amp motor is installed within to further power the land mower. For more amazing options like this, check out our reviews of the best riding lawn mowers.
Key Features:
Fitted with a 20-Inch Steel Deck
It has a 12 Amp Motor
Specification:
Brand

Greenworks

Model

25022

Weight

56 Pounds
Easy to operate
Has plenty of power
Easy to assemble
Gets clogged up in mulch mode
Durability is a concern
Too lightweight to mow evenly in some cases
Sun Joe MJ401C-PRO 14-Inch 28-Volt Cordless Push Lawn Mower
Here's a unique brand; one that has really made outdoor grooming their business. Come rain or shine, snow or hail, Snow Joe + Sun Joe has some of the best equipment for carrying out chores outdoors. Based on this information alone, it is evident how well-thought-out and efficient the Sun Joe MJ401C-PRO 14-Inch 28-Volt Cordless Push Lawn Mower will turn out to be. It is a great addition to any home that has a small to medium-sized lawn. Since it happens to be a cordless lawn mower, it is most definitely powered by a battery.
The battery that runs the show here is a 8 V 4 Ah rechargeable lithium-ion and best believe that it is as durable as they come. It can mow about ¼ an acre of land non-stop using just one charge. If that is not impressive enough consider the sturdy steel blade attached which can easily cut a path that measures 14 inches in width, and all this is even better because it can be done in just one single pass. That's definitely not all that this mower has to offer, it is equally fitted with an adjustable deck and as such users can choose between a total of 3 positions when it comes to cutting height. You may also be interested in some of the best lawn edgers from our list, so check them out.
Key Features:
Fitted with a detachable 40-liter grass catcher
Powered by a rechargeable lithium-ion battery
Specification:
Brand

Sun Joe

Model

MJ401C-PRO

Weight

23.1 Pounds
Starts quite easily
Great maneuverability
Good value for money
Long charge time
Short battery life
Hard to put together
Greenworks G-MAX 40V 17-Inch Brushed Mower
The Greenworks G-MAX 40V 17" Brushed Mower is one of the top mowers in its class. It runs on a 40V lithium battery that provides around 60 minutes of run time, which is enough to cover a mid-sized yard without the need for recharging. If you need more time, it is possible to buy the batteries separately. The Greenworks G-Max comes in two different deck sizes – 17-inch and 20-inch. For this article, we've selected the cheaper 17-inch because it's easy to maneuver and doesn't weigh as much. If you have a large garden though, the extra three inches of cutting power might be worth it. 
Using a single lever, you can adjust the height of the blades in five different levels, offering a cutting height range from 1¼-inch to 3⅜-inch. This versatility is one of the reasons the Greenworks is often preferred over cheaper lawnmowers and why it consistently gets rave reviews from users and experts alike. We also love the 2-in-1 bagging and mulching feature. If you don't want the cuttings, collect them in the bag and dispose of them accordingly. Otherwise, leave the bag off and spread them over the garden.
Key Features:
17-inch cutting deck 
4Ah – 40V lithium battery 
60 minutes continuous run time 
2-in-1 bagging/mulching feature 
Single lever 5-position height adjustment
Specification:
Brand

Greenworks

Model

MO40B411

Weight

40.9 Pounds
Versatile and lightweight cutting deck 
Impressive run time from a single charge 
Great height adjustment options
Option to bag or mulch grass cuttings
Battery lifespan could be improved 
Not easy to push
BLACK+DECKER 3-in-1 Lawn Mower
The design of the BLACK+DECKER 3-in-1 Lawn Mower is nothing short of miraculous. With almost no effort at all, this machine converts from a lawnmower to a strimmer, then to an edger. That means you don't have to fill your garden shed with three different machines. Save space, save money, and save time with this amazing lawnmower. Now, before we launch into the different features, it's important that we manage your expectations. This is a small lawnmower that isn't hugely powerful. It's absolutely perfect for small, flat yards. If you've got a sprawling plot of land, full of hills and holes, you'll probably need something with a bit more guts. 
It's powered by a BLACK+DECKER's 20-volt MAX lithium-ion battery (you get two included with the mower) which last around 5X longer than similar 18-volt batteries. They don't actually publish the total run time but it will be long enough to cover most small gardens. One feature that really impressed us was the Power Drive Transmission, which allows it to power through thick grass without getting bogged down.
Key Features:
Three-in-one design (mower, trimmer, edger)
Powered by 20-volt MAX lithium-ion battery (2 included) 
Power Drive Transmission 
AFS (Automatic Feed System) 
Adjustable height deck
Specification:
Brand

Black+Decker

Model

MTC220

Weight

14.4 Pounds
The only tool you need for a small garden 
Includes two batteries for doubled run time
Easy to use and maneuver
Underpowered for large gardens 
American Lawn Mower Company – Push Reel Lawn Mower
Sometimes it's best to go back to basics. If you don't have a huge plot of land that needs mowing, you might find that this Push Reel Lawn Mower is better suited to your needs. Made by the American Lawn Mower Company, this primitive machine doesn't need any electricity or gas to power it, just a bit of elbow grease. One of the benefits of this design is that it's completely eco-friendly. You can keep your grass looking neat and tidy without worrying about the effect it's having on our planet. 
The cutting blades are made from heat-treated alloy steel, which means they'll stay sharp much longer than cheaper manual mower blades. This reel mower comes pre-assembled, all you have to do is attach the handle to the blades and you're off. The other benefit, of course, is that you can be burning those calories whilst cutting your grass.
Key Features:
14-inch cutting width 
8.5-inch composite wheels 
Adjustable cutting height (0.5" – 1.75")
Heat-treated alloy steel blades
Comes pre-assembled
Specification:
Brand

American Lawn Mower Company

Model

1204-14

Weight

20 Pounds
Eco-friendly alternative to gas and electric-powered mowers 
Get fit whilst mowing your grass
Impressive quality
Not very powerful 
Not suitable for tall people
Lawn Mower Buying Guide
The wrong mower will not only leave your lawn looking decrepit, but it can also be increasingly frustrating. Equally, considering the fact that these products don't come cheap, getting it right the first time in terms of acquisition is usually the aim. Whether you are a first-time buyer or this is a repeat purchase, there are certain things that need to be taken into account. In that vein, here are some pointers that are sure to land you the best piece of equipment for you.
Features To Look For In Lawn Mowers
Air Filter - Consider the air filter and the cover over it, in an adequate setup, it should be quite easy to remove. Pricier models are fitted with large paper air filters, seeing as these are a lot better when it comes to trapping dirt. These are also great for dry, dirty and dust-ridden areas, or simply when there are a lot of leaves involved. When it comes to the moderate-priced options, a piece of moistened foam is inserted with some clean engine oil. So, take all this into consideration and choose wisely.
Deck Size - This term is thrown around a lot when it comes to land mowers. It simply refers to the width of the blades on the mower itself. In general, these decks are between the neighborhood of  20 inches to 70 inches. Nevertheless, people commonly go for something that's about 30 inches and 60 inches. Basically, the larger the deck size, the larger the cutting path is, and in turn, it takes a lot less time to mow your lawn. The latter is only the case when the yard in question is relatively uniform and flat. Though they can cut faster, it is increasingly hard to maneuver around bushes, trees and the rest. In such terrain, smaller decks are a lot easier to use.
Size of the Lawn - When it comes to using lawnmowers, it is recommended that they are used on only ½ an acre or less than that. Anything more than this will prove to be incredibly tedious even if the machine in question is self-propelled. So, for a plot of land larger than what is mentioned, a riding mower should be considered. This will conserve a whole lot of energy since it allows users to sit as they maneuver it.
Terrain - Another thing to take into consideration is the fact terrain in question. It greatly determines a whole lot when it comes to the lawnmower and components you need. In the case that the lawn in question is a small one then the usual push mower or even a reel mower will suffice. In the case that there are bumps and even slopes involved, then a self-propelled mower is a better option. It gives that extra oomph needed to go up since it is powered by an engine. In the same vein, if you are faced with uneven terrain or one riddled with obstacles, then go for a zero-turn-radius mower. It is a lot easier to steer altogether and will deliver a better end result thanks to its capabilities.
Attachments - There are types of lawnmowers, specifically riding lawnmowers, which happen to be compatible with a range of attachments. These attachments come in handy in terms of increasing the range and usability of the lawnmower in question. When it comes to the attachments themselves, they come in different shapes, sizes and forms. Some of them include lawn aerators, lawn rollers, dump carts, and fertilizer spreaders. Be sure to take into consideration whether you need attachments for your machine and if you do, then be sure to find out exactly which ones will help upgrade it.
Types Of Lawn Mowers
Cordless Lawn Mower - The most obvious thing here is that it does not need a cord to function. These babies happen to be battery operated, as such, it involves minimal noise, no gas at all. There's also minimal maintenance and of course, no fumes. Even better is the fact that the cordless lawn mowers are not demanding when it comes to maintenance. The main selling point here is the fact that these are extremely environmentally-friendly and have low power usage. Altogether, this is a wonderful choice for anyone who has a small yard.
Riding Lawn Mower - When it comes to bigger yards, this is the surest bet that you'll get that well-manicured lawn. This design allows users to mount the machine and maneuver it using a steering wheel. There are even options that utilize a lap bar for steering instead of a traditional steering wheel. With a riding lawn mower, it is incredibly easy to tackle larger plots of land with as little energy exerted as possible. Think of it as driving without the purpose of getting from one destination to another, but rather that of uniformly cutting grass. One of the main hitches is linked to their size, it's a lot harder to stow them away. Then, of course, there's the fact that they are a bit more on the pricey side.
Robot Lawn Mower - This type of mower really takes the stress out of keeping a well-manicured lawn. They actually cut the grass without a whole lot of human interference. A robot lawn mower pretty much operates in the same way a robot vacuum cleaners do. Since they basically run with input entered, it critically reduces the effort and time put into mowing a lawn. But best believe that all that convenience comes at quite a high price. It is no surprise considering the fact that they work quite autonomously and are fitted with sensors that help with maneuvering.
Sign Up Now
GET THE VERY BEST OF GEARHUNGRY STRAIGHT TO YOUR INBOX