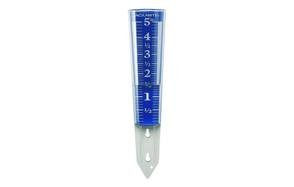 AcuRite 00850A2 Magnifying Rain Gauge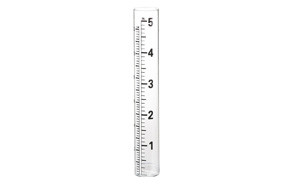 SPI Home – San Pacific International Rain Gauge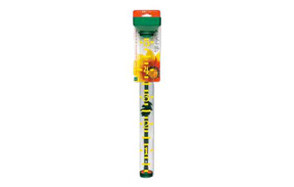 E-Z Read Jumbo Rain Gauge From B&L Industries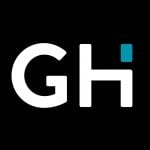 Rain gauges are instruments that measure the amount of rain that has fallen over a specified period of time. Originally, these devices were used by official weather station reporters however, their application has extended to homes, farms and other institutions and organizations. This is as a result of their usefulness in compiling and analyzing rainfall data to assist in planning and decision making. For example, many gardeners and farmers mount rain gauges to monitor how much rain had fallen and can determine what amount of additional irrigation is needed. Whether you are a gardening pro or beginner and you're in the market for the best rain gauge, our well-curated list below will help.
The Best Rain Gauge
Rain Gauge Buying Guide & FAQ
How We Choose Our Selection Of Rain Gauges
Brand - Particular brands of rain gauges offer higher quality, greater efficiency, durability, accuracy, reliability and value for money than others. Key brands to look out for include AcuRite and La Crosse. This is usually the high reputation the manufacturers earn as a result of consistency in quality of their products over time.
Price - It is generally believed that quality comes with a price. Whilst this belief may have some merit, it is important to consider great quality products that come with equally great price. This means that we need to marry affordability of the product to its quality and value.
Reviews - Reviews offer a practical and time tested means of evaluating a product. This is because those who have actually used the product are in the best position to give it the credit it deserves. Generally, more positive reviews are an indication of good quality and price of the product.

Features To Look Out For In Rain Gauges
Accuracy - Most buyers are very much interested in the level of precision that a particular rain gauge is able to achieve. Importantly, they want to see how figures generated by their rain gauges compared to what the national weather office is able to generate. The closer these two measurements and figures, the better the particular make and brand of the gauge.
Quality - The quality of the rain gauge is determined by several factors including the sturdiness of build, how easy or difficult it is for the product to fade or change color as it is exposed to the external weather conditions. In some of the gauges, the printing and marking erode quite fast and this is not a good indication of quality since the markings and figures are a requirement of easy and good reading.
Ease of use - Also crucial is the convenience of pouring out the collected water for measurement purposes. Some gauges do this automatically whilst others do it manually. Visibility of the markings at a distance also is a great indicator of ease of use. Customers want to read measurements at far off distances.
Ease of installation - The ease with which rain gauges are mounted, installed and maintained is an important feature to look out for when purchasing these products. That is why gauges that come with ground spikes and brackets with associated screws are preferred by customers.

FAQ Rain Gauge
Q: What is a rain gauge?
A: It is an instrument used by weather experts and laymen alike to measure the amount of rainfall or other precipitation within a stipulated period of time. The basic construction consists of a funnel to collect rain that leads into a receiving calibrated cylinder used for the measurement.
Q: What are the types of rain gauges?
A: There are several rain gauge types but only two categorizations are key namely the tipping bucket and the standard types. The former determines if the rainfall had been light, moderate or heavy and consists of a funnel through which rainwater passes into a bucket which tips after much water enters it. The latter has a funnel attached to a graduated measuring cylinder.
Q: Do rain gauges work?
A: Yes, rain gauges work only that the degree of accuracy differs from one build, quality and model to the other.
Q: Does it matter how wide a rain gauge is?
A: Yes, the wider the diameter, the more rain collected. However, the eventual measurement depends on the calibration of the measuring cylinder