Best Rain Gauges In 2022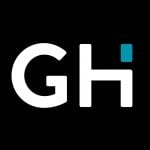 This product guide was written by GearHungry Staff
Last Updated
September 18, 2019
GearHungry Staff
GearHungry Staff posts are a compilation of work by various members of our editorial team. We update old articles regularly to provide you the most current information. You can learn more about our staff
here
.
GearHungry may earn a small commission from affiliate links in this article.
Learn more
Rain gauges are instruments that measure the amount of rain that has fallen over a specified period of time. Originally, these devices were used by official weather station reporters however, their application has extended to homes, farms and other institutions and organizations. This is as a result of their usefulness in compiling and analyzing rainfall data to assist in planning and decision making. For example, many gardeners and farmers mount rain gauges to monitor how much rain had fallen and can determine what amount of additional irrigation is needed. Whether you are a gardening pro or beginner and you're in the market for the best rain gauge, our well-curated list below will help.
The Best Rain Gauge
AcuRite 00850A2 Magnifying Rain Gauge
The AcuRite 00850A2 Magnifying Rain Gauge is a simple device that is designed to give you an inexpensive method of monitoring rainfall for any purpose. With it, you will have control over your rainfall pattern measurements for any use. As a gardener or farmer, you may decide to keep an eye on how much rain had collected over your garden or farm in order to know precisely how your crops are faring. You will be able to answer questions such as do I have to water my plants again? What level of watering do I need after the last rainfall? Additionally, it gives you a means of keeping adequate records on rainfall patterns over entire months or years.
No doubt, professional and amateur weather enthusiasts and forecasters will find the AcuRite Rain Gauge most useful. It is a durable weather-resistant acrylic material, it is both strong and weather resistant. It is calibrated in inches and measures up to 5 inches of rainwater at a time. The water collected magnifies the markings on the reservoir by up to 35% to enable easy reading and the white markings of the numbers enhance the ease of reading. What's more, it also features a hang hole for easy mounting on any standing object. It can also be stacked into the ground. A word of caution is that you should not allow water to collect until it freezes, since water expands when frozen, and hence will crack the device. You may also be interested in some of the best rain barrels from our list, so check them out.
Key Features:
Strong and durable due to quality acrylic make
Resistant to all forms of weather, whether heat or cold
Suitable for home use and professional applications
Magnifying ability of inherent water
Specification:
Brand

AcuRite

Model

00850A2

Weight

2.72 Ounces
SPI Home – San Pacific International Rain Gauge Replacement
The SPI Home – San Pacific International Rain Gauge Replacement has big and easy to read markings and numbers. It is made from strong good quality glass that is absolutely anti-scratch and hard to break. This replacement kit perfectly fits nearly all rain gauges to make them look good and properly functioning again. Two dual marking regimes namely inches and centimeters are employed for imperial and metric readings. As highly functional and effective as it is in rain gauge equipment, it is very inexpensive and comes at a price of $8.00. While using this device, please be cautious to empty any remaining water in it before the onset of winter since any water remaining in it may freeze and the powerful intermolecular compression forces generated will certainly break any material. You may also like some of the best water detectors from our list, so be sure to check them out.
Key Features:
Huge and easy to read markings
Fits nearly all rain gauges
Two marking regimes
Anti scratch and hard to break
Specification:
Brand

SPI Home

Model

33999

Weight

2.4 Ounces
E-Z Read Jumbo Rain Gauge From B&L Industries
Who says Chinese products are not durable and reliable? Manufactured and distributed by Headwind Consumer Products, a Chinese owned firm, E-Z Read Jumbo Rain Gauge from B&L Industries is a 20-inch high rainfall measuring equipment with a 3.5-inch diameter opening, designed to measure up to 5 inches of precipitation. Its clear and precise measurements cannot be mistaken due to the yellow markings, clarity of the tube and the high visibility float. The construction is such that the water inside magnifies the markings and the figures to further increase their sizes.
The debris guard funnel ensures that dirt, dust and other debris are prevented from entering the system as much as possible, so that the accuracy of the figures generated will not be compromised in any way. It is very easy to empty and clean and the accompanying ground spike and bracket makes it possible to mount this equipment in the ground of on a fence. This product is of a unique style and quality and comes with a very affordable price too. Our guide to the best soil test kits features more amazing products for gardeners.
Key Features:
Extra-wide 3.5 inch diameter opening
Debris guard funnel to keep away dust and dirt to ensure accuracy in measurements
It is very easy to empty and clean
Can be mounted in the ground or on the fence
Specification:
Brand

Headwind Consumer Products

Weight

4 Ounces
AcuRite Wireless Rain Gauge With Self Emptying Collector
The Wireless Rain Gauge With Self Emptying Collector is another innovative instrument collection from AcuRite which gives you accurate, reliable, and relevant rainfall data. This apparatus features two different conventions of measurement namely, in inches and also in millimeters for easy reading for all. It provides a complete record and analysis of previous rainfall events and gives you a brief of what to expect in the future. It comes with a flood watch alarm that alerts you about conditions prevailing that will lead to a flood.
What is more, this gadget has a collection cup which empties all by itself automatically. It possesses a strong signal penetration which is enhanced up to 433 MHz – all data collected by the device are transmitted every 15 seconds. All these and more are captured on a bold easy to read LCD screen display. It also features a rainfall alarm and can withstand all weather conditions. And that's not all, made from high-quality acrylic material, it is able to withstand all weather conditions and provides you with an ideal means of checking key parameters associated with your gardening and lawn care. This toolkit simply keeps you very much abreast with all precipitation conditions in order for you to make those vital decisions.
Key Features:
Two measurement markings; imperial and metric systems
Flood watch alarm that alerts you about prevailing flood conditions
Automatic collection cup that empties by itself
Bold easy to read LCD screen display
Specification:
Brand

AcuRite

Model

899

Weight

14.1 Ounces
Stratus Precision Rain Gauge
The Stratus Precision Rain Gauge is a high accuracy precipitation measurement tool which measures to the last 100th of an inch and is uniquely manufactured to meet US Weather Bureau standards. It is quickly and easily installed on a post by means of a 'Quick Connect' feature which enables you to rapidly take out the cylinder whenever you need to take measurements or you want to clean and maintain it. One unique attribute of the rain gauge is that it is constructed from polycarbonate material which makes it tough, UV resistant and very durable. It has no metal parts and so is anti-rust and will sail through all weather without any sign of corrosion wear or tear.
The basic design is such that the first drops of rain are channeled through a 4 inch diameter platform all the way into a specially calibrated measuring tube. This makes even the slightest rain shower to be clearly recorded to the nearest 100th of an inch. Any additional rainfall up to 11 inches is collected in the external cylinder until the time is due for it to be measured separately in the calibrated tube. It is a great weather tool for children and adults, for fun or for professional use. For more amazing weather devices for your home, check out our guide to the best indoor outdoor thermometers.
Key Features:
High accuracy measurements
Manufactured to meet strict US Weather Bureau standards
Easily installed on a post by means of a 'Quick Connect' feature
Constructed from polycarbonate material which makes it tough and durable
Specification:
Brand

Stratus

Model

RG-200

Weight

2.05 Pounds
La Crosse Cascading Waterfall Rain Gauge
The cascading waterfall design of this next Waterfall Rain Gauge from La Crosse will make every garden come alive. Its extra-large digit and clear measurement lines make it stand out among several other rainfall measuring devices. It features a vibrant red floating rain level marker which makes accurate reading possible even when you are far from the instrument. It can be easily mounted on a fence or deck railing at the ideal level to enable the perfect reading. It is also able to measure up to 6 inches of rain.
During installation, the rain gauge is made to slide in and out of the mounting bracket to enhance ease of use. Included are screws for it to be mounted on a stake or pole for backyard or garden purposes. This gadget is made from hard durable glass and this makes it withstand tough weather conditions and last long. For those that want to garden like a pro and add beauty to function and performance, the La Crosse Cascading Rain Gauge is sure to be your best bet. 
Key Features:
Unique cascading waterfall design
Vibrant red floating rain level marker which makes accurate reading possible
Ability to be mounted on a fence or deck railing
Ability to slide in and out of the mounting bracket to enhance ease of use
Specification:
Brand

La Crosse Technology

Model

705-109

Weight

8 Ounces
OutdooHome 6-inch Rain Gauge
Are you tired of replacing rain gauges that crack, get cloudy or grow yellow in no time on exposure to normal weather conditions? OutdooHome has designed just the right equipment made from high-quality UV resistant polycarbonate heavy-duty plastic material. It still looks great in spite of being exposed to the fiery summer heat and the biting winter cold and easily handles all kinds of precipitation ranging from very light showers to heavy downpours. The deluxe heavy duty mountable OutdoorHome 6-inch Rain Gauge offers you a unique way of engaging the many of the uncertainties associated with today's weather.
It is a high performing reliable and accurate rainfall monitoring equipment that has clear markings and figures imprinted to last a long time. It is easily mounted on a deck or fence post by means of two sturdy screws provided. And that's not all, it does not come with any complex calibration or electronic system and helps you plan and assess accurately your water needs and any associated costs or it may just simply satisfy your weather curiosity in your home. From children to parents, and the curious to the professional, everyone will love the exquisite construction of this simple but effective device, with satisfaction guaranteed. 
Key Features:
Made from high-quality UV resistant polycarbonate heavy-duty plastic material
Stays unperturbed in the face of fiery summer heat and the biting winter cold
Possesses bold and clear markings and figures imprints
Easy to use by all members of the family, from children to adults
Specification:
Brand

OutdoorHome

Model

FBA_OHRG150

Weight

8.8 Ounces
Taylor Jumbo Jr. 20 Inch Easy-Read Rain Gauge
Many homeowners rely on rain gauges to ascertain whether the lawn or the flowers need to be watered again after rainfall and with the Taylor Jumbo Jr. Easy-Read Rain Gauge, you can measure local precipitation accurately up to 5 inches. It is large and has a wider opening for the rain to easily get in to be measured. It is a friend to the home gardener and a companion to the weather enthusiast as well as the professional weatherman. Accurate measurements can be clearly and distinctly observed as far as 50 feet away due to the red float, bold and clear markings and figure imprints. This means that you can read safely and conveniently your measurements whilst you are indoors.
The incorporated funnel filter drastically reduces the accumulation of dust and other debris that eventually interfere with the accuracy of readings on the instrument. It is constructed from impact-resistant tough plastic material which makes it withstand all the vagaries of the weather thereby preserving its long term functionality and making it extra durable. Its mount is achieved by means of ground spike and a bracket to secure stability during installation. It is easy to read and simple to operate and maintain. Measuring 21x4x4 inches, it weighs an impressive 4 ounces. In addition to its great price offer of $30.73, this product comes with a full year's warranty.
Key Features:
Red float, bold and clear markings and figure imprints
Measurements can be read whilst indoors due to large markings
Funnel filter drastically reduces accumulation of dust and other debris
Ground spike and a bracket mount to secure stability
Specification:
Brand

Taylor

Model

27724448

Weight

4 Ounces
Rain Gauge Buying Guide & FAQ
How We Choose Our Selection Of Rain Gauges
Brand - Particular brands of rain gauges offer higher quality, greater efficiency, durability, accuracy, reliability and value for money than others. Key brands to look out for include AcuRite and La Crosse. This is usually the high reputation the manufacturers earn as a result of consistency in quality of their products over time.
Price - It is generally believed that quality comes with a price. Whilst this belief may have some merit, it is important to consider great quality products that come with equally great price. This means that we need to marry affordability of the product to its quality and value.
Reviews - Reviews offer a practical and time tested means of evaluating a product. This is because those who have actually used the product are in the best position to give it the credit it deserves. Generally, more positive reviews are an indication of good quality and price of the product.
Features To Look Out For In Rain Gauges
Accuracy - Most buyers are very much interested in the level of precision that a particular rain gauge is able to achieve. Importantly, they want to see how figures generated by their rain gauges compared to what the national weather office is able to generate. The closer these two measurements and figures, the better the particular make and brand of the gauge.
Quality - The quality of the rain gauge is determined by several factors including the sturdiness of build, how easy or difficult it is for the product to fade or change color as it is exposed to the external weather conditions. In some of the gauges, the printing and marking erode quite fast and this is not a good indication of quality since the markings and figures are a requirement of easy and good reading.
Ease of use - Also crucial is the convenience of pouring out the collected water for measurement purposes. Some gauges do this automatically whilst others do it manually. Visibility of the markings at a distance also is a great indicator of ease of use. Customers want to read measurements at far off distances.
Ease of installation - The ease with which rain gauges are mounted, installed and maintained is an important feature to look out for when purchasing these products. That is why gauges that come with ground spikes and brackets with associated screws are preferred by customers.
FAQ Rain Gauge
Q: What is a rain gauge?
A: It is an instrument used by weather experts and laymen alike to measure the amount of rainfall or other precipitation within a stipulated period of time. The basic construction consists of a funnel to collect rain that leads into a receiving calibrated cylinder used for the measurement.
Q: What are the types of rain gauges?
A: There are several rain gauge types but only two categorizations are key namely the tipping bucket and the standard types. The former determines if the rainfall had been light, moderate or heavy and consists of a funnel through which rainwater passes into a bucket which tips after much water enters it. The latter has a funnel attached to a graduated measuring cylinder.
Q: Do rain gauges work?
A: Yes, rain gauges work only that the degree of accuracy differs from one build, quality and model to the other.
Q: Does it matter how wide a rain gauge is?
A: Yes, the wider the diameter, the more rain collected. However, the eventual measurement depends on the calibration of the measuring cylinder
Sign Up Now
GET THE VERY BEST OF GEARHUNGRY STRAIGHT TO YOUR INBOX