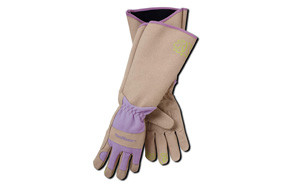 Magid Glove & Safety Professional Gardening Gloves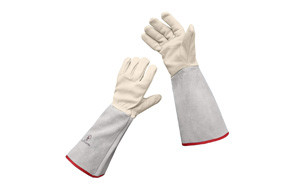 Euphoria Garden Thornproof Leather Gauntlet Gloves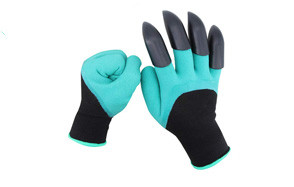 Haode Fashion Gardening Genie Gloves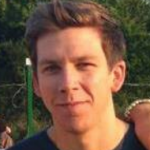 Gardening can be a lot of fun, it can calm you, relax you, and is a great way to clear your head, blow off steam. For some, it's an awesome, perhaps lesser appreciated way to indulge in your creativity. To make for a successful garden, though, you must invest in the best equipment. This includes the best leaf shredder, the best pruning shears, and the best gardening gloves.
Novices and those less passionate about how their garden grows may not think it's too big of a deal, they might even laugh at you for seeming so over-prepared, but they won't be laughing when their hands and arms do their finest pin cushion impression courtesy of thorns, thistles, and the occasional cactus. Gardening gloves are practical, protective, and tough enough to tackle whatever your garden's perfection demands. Plus, if you know how to rock them right, they can be stylish, too, which doesn't change much but is always useful to know.
The Best Gardening Gloves
Gardening Gloves Buying Guide
How We Chose Our Selection Of Best Gardening Gloves
Brand - Gardening is serious business, so it only makes sense we found the best gardening gloves from the best brands out there. This time, we've brought you an exclusive list that doesn't overlap, shows no bias to any one brand, but instead a selection of the top brands that are guaranteed to provide excellent results. These brands may not be too well-known outside of the gardening bubble, but those who know their gardening accessories will attest there aren't any better.

Reviews - We like to be a little ahead of the seasons so you've got the best products in time for when you'll need them instead of halfway through, by which point it's almost pointless. The problem with this, though, is that we're unable to test out these products properly. To overcome this, we rely on the wonders of customer reviews.
These reviews are written by real people who are experienced in gardening, know what to look for, and what sets good gloves apart from great gloves. Without them, we'd just be blindly shooting and picking products at random, and that wouldn't be good for anyone
Price - As much as we want to find the best products, we also want to consider the price of these products and while it's tempting to go for a list of expensive, premium options or a list of cheap, budget ones, we'd prefer to have a decent range to appeal to everyone.
We understand that it's not always within everyone's budget or needs to splash out on the most expensive gear, so we've found the best products from each price range to appeal to as many people as possible.
Quality - We all know how crucial quality products are for anything but it's especially important when doing heavy-duty work. It's essential that the right materials are used to provide the best experience possible, and with gardening gloves, this includes reliability, durability, protection bit also offering comfort through breathability and fit.
Without this, it's likely the gloves will get used once - maybe twice if we're being generous - and then never again, which costs both you and the company money in the long run.

Features To Look For In Top Gardening Gloves
Material - Material is perhaps the most important feature of your gardening gloves as it must be capable of withstanding the rigors of gardening while also allowing you to operate as if you're not wearing gloves at all. There is a fine balance to find, but what's the most effective is goat leather, cowhide, bamboo, and even latex will suffice, offering both the protection and comfort necessary.
This material for your rose gloves should be tough enough to protect you from thorns and similar potentially painful parts of the garden as otherwise, you may as well just dive in with your bare hands. Please don't do that though.
You should also consider waterproof gardening gloves which aren't just useful when the heavens open, but also if you're dealing with wet branches and soil, as there are few things less comfortable than working with sodden hands.
Gauntlet - The gauntlet sleeve helps protect your arms from thorns and thistles. Not all gardening gloves have this gauntlet, and not all of them need one, but if you're working with deep, tricky bushes with long thorns, the gauntlet is crucial to preventing scratches and similar injuries.
For fully effective gauntlets, ensure they are long enough to reach your elbow, covering the entirety of your forearms, otherwise you won't get the protection necessary for hassle-free de-weeding and gardening.
Flexibility - As much as your gloves must be tough and protect you, they should also be flexible and not hinder your dexterity. With some gloves, this can be a problem, as they are too thick to adequately serve you, and end up with you losing your grip because you can't hold things firmly enough.
The more flexible the material, the better you will feel when gardening. With it, you can tear plants and branches as easily as you can operate garden tools without risking injury. Not only does it make your gardening more straightforward, but it also gives you better confidence, as you know you'll be safe whatever you work with.

Durability - We hope that anything we buy will last for a long time, and with the demands of pulling weeds and tearing out thorny branches, this is especially important for gardening gloves. It doesn't matter if you wear them every day or just twice a year, you still want to ensure they last as long as possible.
Durability is determined by the material and the stitching and construction, to ensure they're well made before buying them. If you know you'll use them often, it's probably worth it to splash out on the more expensive, high-quality models for your peace of mind.
Breathability - Gardening can be tiring work, so buying a pair of gardening gloves that provide excellent breathability will go a long way towards ensuring a comfortable, stress-free day in the yard. The warmer your hands are, the less fun you're likely to have, and you will need to take breaks more frequently to prevent overheating.
Not only is this inconvenient, but it also means you'll spend more time in the garden and take much longer to complete your work. If you're doing domestic clearing, then this may not be a problem, but if it's a professional job for a client, you don't want to take too long.
Health - On the off chance you suffer a small injury when gardening, it helps to have a pair of gloves which won't cause further damage. If you're really concerned about this, you can invest in gloves which are both hypoallergenic and antibacterial, which prevents a build up of disease and potential infection through dirt, bugs, and other things you might encounter in the garden.
It's still wise to be extra vigilant though, and you shouldn't rely solely on the antibacterial features to keep you protected from infection. If you suffer an injury, remember to clean the wound to protect yourself even further and save any injuries getting worse.
Weight - Gardening gloves that are too heavy will end up fatiguing your arms and cause discomfort, especially for larger clearing and gardening jobs. You should ensure your gloves are tough and sturdy, but also lightweight enough so they don't become a hindrance.

Types of Best Gardening Gloves
There are several types of gardening gloves for you to consider and the kind you choose may depend on what you need them for.
Leather - Leather gloves are perhaps the most reliable type available. They are tough, sturdy, and durable and also offer excellent protection through sticks, stones, and thorns. However, some leather gloves aren't flexible enough for a catch-all gardening solution and so could restrict your movement and dexterity if you don't invest in a high-quality pair.
Their thickness helps protect your hands, though, and if you buy gloves with wrist and forearm gauntlets, then you've got excellent protection from potential garden dangers.
Cotton - You can find cotton gardening gloves anywhere, especially at your local hardware and home improvement store. They are cheap and useful for the more casual gardener who won't spend all day tending to their bushes.
They aren't perfect though (what is?) and while they are breathable and lightweight enough to provide decent comfort and cleanliness; they aren't as tough as leather gloves so you could end up with a few pricks from thorn bushes. They are not waterproof, which could cause discomfort if you go digging in damp soil.
Disposable - As the name suggests, disposable gardening gloves aren't meant to be used more than once. In fact, you could even say they aren't technically gardening gloves. That being said, they're still useful to have for quick gardening tasks that require little heavy lifting or protection such as collecting leaves or even light pruning.
You can find them at your local supermarket or pharmacy and can throw them out when done. If you're concerned about the environmental impact (as you should be) look for disposable gloves which are biodegradable if possible.

Rubber - Rubber gloves are an excellent option for working in wet conditions because of their waterproof nature. Along with leather, they're the most weatherproof options for you, and will also keep the heat in, especially when dealing with damp ground.
This isn't always a good thing, though and the tightness of rubber gloves can prevent breathability needed for all-day gardening, making your hands sweaty and making you wish you'd not bothered. Different types of rubber gloves are available, so don't get them confused with dishwashing gloves, as these won't be as useful in the yard.
Stretchy - A mixture of cotton and lycra, stretchy gardening gloves are well-fitted and elasticated for easy removal while still offering a decent amount of breathability. They're comfortable, long-lasting, and won't cause blisters if you work with them all day. If you need an all-purpose pair of gloves, then this hybrid option is an excellent choice that's typically a little cheaper than other products.
Sources
I'm 35 and I love gardening. Deal with it - The Guardian
5 Types of Garden Gloves - HGTV