Best Garden Storage Boxes In 2022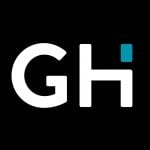 This product guide was written by GearHungry Staff
Last Updated
February 13, 2020
GearHungry Staff
GearHungry Staff posts are a compilation of work by various members of our editorial team. We update old articles regularly to provide you the most current information. You can learn more about our staff
here
.
GearHungry may earn a small commission from affiliate links in this article.
Learn more
Just because summer has all but completely gone again for yet another year doesn't mean you need to confine yourself entirely the cozy comfort of your couch and wait out the winter months for that first glimpse of sunshine sometime (we hope) next year. Before the cold weather properly descends and moves in like an in-law you've spent months avoiding, you may as well get some last-minute backyard organization in, and the best garden storage box is the perfect place to start.
Nobody likes a cluttered and untidy backyard, but it's often difficult to work out where to keep everything you used throughout the summer. There's no space in the garage, there's little room in the attic, and your partner has made it abundantly clear that if they trip over one more damn Giant Chess Piece, then they are out the door.
To keep the family dynamic happy, garden storage is the best solution and ensures everything is organized and exactly where you left it when the warm weather comes back around. They come in a variety of sizes and work as either freestanding cabinets or benches to give you and your buddies an extra place to sit when you're entertaining that first sunny day of the year, BBQ, beers, and all.
The Best Garden Storage Box
Keter Eden Garden Storage Bench Deck Box
Our top pick for the best garden storage box is the spacious Keter Eden Storage Bench Deck Box which offers a 70 gallon capacity and will fit seamlessly into your garden decor with most people being none the wiser. The lockable lid gives you peace of mind that your belongings, whether they're essential tools, toys, or secret plans for world domination, will stay safe from potential thieves or curious wildlife, and the weather-resistant construction means it can survive even the most torrential downpours so everything is in excellent condition when you open the box next summer.
It also boasts durable resin, protecting it from damage and wear and tear, meaning you'll not just get a handy storage solution this year, but also for many years to come. Aside from the storage potential, it has comfortable seating for 2 adults so you don't need to relegate your less-favored friends to the decking whenever you entertain. With a 771 pound capacity, it's also stable and secure, almost eliminating potential damage, unless you invite Kane and The Undertaker over for dinner.
If you don't have enough time to take care of your storage box, this is the ideal option, and the low-maintenance design means you can set it up and forget about it until you need to use it next. You can also choose from 3 colors, so regardless of your garden's design, you can easily find the right one to suit your style.
It's easy to assemble, and at less than 30 pounds total weight, it's easy to move around (when empty at least) should you need to rearrange the garden furniture. For a convenient all-in-one garden storage option, there are few better choices available.
Key Features:
Spacious
Seat space for 2 adults
Durable resin
Lockable lid
Weather-resistant
Low-maintenance
70 gallon capacity
3 colors
Specification:
Brand

Keter

Model

Eden 70 Gallon

Weight

29.7 Pounds
Lifetime Heavy Duty Garden Storage Deck Box
The Lifetime Heavy Duty Outdoor Storage Deck Box is something that will last, um, a lifetime, and is likely to outlive not just you and yours, but all those pesky neighbors who too often complained about the cluttered backyard bringing down the tone of your suburban residence. It's an outdoor storage box that might be short on style but is a total Goliath of functionality. The multi-purpose design provides options for both storage and seating, and while it doesn't have the bench-like look of other options, it still offers a comfortable place to rest your weary legs, which is made even better if and when you add an outdoor cushion to the top.
The deck box is weather proof all over and has UV-resistant panels and lid to ensure structural integrity throughout the year and prevent flaking, cracking, and that eventual snapping you might find with cheaper options. For those who hate everything about assembling boxes and would rather it arrive readily made, you'll at least take some comfort in knowing this is super easy to assemble, and it'll take just 20 minutes to put it all together and finally get that backyard organized.
Should you ever need to move it, the molded handles are easy to grip and as long as you're working with someone else, you'll have no trouble repositioning it. Furthermore, the lockable lid keeps everything safe and secure when you don't need to venture inside for that screwdriver you swore you put in there.
You can choose from 3 sizes (80, 130, and 150 gallons) and also 3 colors to find the perfect box to suit your porch, backyard, garage, or wherever you plan on placing it.
Key Features:
Weather proof
UV-resistant panels
Multi-purpose
Molded handles
Doubles as a patio bench
Safe spring hinge
Lockable lid
Easy assembly
80 – 150 gallon
3 colors
Specification:
Brand

Lifetime

Model

60298

Weight

55.8 Pounds
Rubbermaid Extra Large Garden Storage Box
With 16 cubic feet of storage space, the Rubbermaid Extra Large Deck Box might just be the answer to all of your cluttered needs should you bring this marvelous product into your life. It's durable, with a double wall design to ensure stability and rigidity. This prevents potential damage for when the kids get a little too rowdy, or your buddy has one too many at the annual cookout and needs somewhere to slump. You can choose from 3 sizes, although we'd recommend the Extra Large purely for the massive amount of storage potential you get with it. Despite its massive size, it still doesn't feel like it takes up too much space, and considering you can double it up as a place to sit, you'll never feel like it's getting in the way.
As you'd expect, it's capable of withstanding a plethora of intense and even crazy weather conditions and is rust-resistant to prevent early onset flaking. However, we'd also suggest packing the bottom with sand to give it some extra grounding if you're planning on keeping it empty more often than not. Why would you keep it empty you ask? Well, the unassuming but still-effective design makes it a great choice to store deliveries and keep them safe and out of sight, especially around Christmas, which we all know comes around much sooner than expected.
The easy access lid is perfect for preventing accidents to keep your (and your kids') fingers safe while also meaning you can reach in and grab whatever you need without struggling against the weight. The box is also easy to assemble, and the parts snap into place securely so you can get all your organization done as soon as you're all set up. For more amazing storage options like this, check out our guide to the best garage storage systems.
Key Features:
2 colors
Mini, Medium, Extra Large sizes
Durable double wall design
Comfortable seating for 2 adults
Easy assembly
Rust and weather resistant
Easy-access lid
Specification:
Brand

Rubbermaid

Model

2047052

Weight

53 Pounds
Suncast Patio Storage Box
Moving swiftly into the opposite end of the budget scale, the Suncast Patio Storage Box is a modest option that's quite the bargain if you don't mind us saying so ourselves. Available in multiple sizes ranging from 63 to 103 gallons, it's an excellent option for all your gardening tool storage needs without taking up too much space. This compact design means you'll fit it comfortably on the patio, on the deck, on the porch, or even the garage, among other locations so you'll never be too far from whatever you need any time of the year.
The versatile storage options mean you can keep whatever you want inside as long as it fits, while the easy-access lid makes everything simple and straightforward to grab without the risk of hurting yourself from a sudden snatching slam. Like any decent garden storage box, your tools, toys and additional garden furniture are also protected from potentially harmful weather like rain, sleet, or snow. The design is water-resistant and guarantees safety while the lid is non-pooling to prevent possible water damage or even ruin the integrity of the lid itself.
It's low maintenance and also easy to put together so you won't waste hours (or even days) assembling it, which is ideal especially if it's a last-minute purchase before the pouring rain comes crashing down. Even if it's already too late for that, the lightweight design makes it easy to carry, so you can put it together inside and then move it into the backyard during those brief respites from Fall showers.
We trust it's a storage box that's built to last, but that doesn't mean the 5 year warranty isn't a lovely little cherry on top and at least gives you superb peace of mind that should anything happen, you'll at least be covered, which isn't bad at all considering the price.
Key Features:
63 – 103 gallon capacity
Suitable for patios, decks, porches, garages, and more
Versatile storage options
Water-resistant design
Non-pooling
Easy access lid
Low maintenance
Easy assembly
5 year warranty
Specification:
Brand

Suncast

Model

DB8300

Weight

20 Pounds
Keter Borneo Plastic Outdoor Patio Storage Container
If you're looking for something that fits seamlessly into the modern backyard you've cultivated ever since you moved in, the Keter Borneo Plastic Outdoor Patio Storage Container is the ideal option for the 21st Century man. The natural brown Rattan texture makes it look less like a storage box and more like something you'd find in any living room or study across the country, but just because it doesn't look like a storage box doesn't mean it won't go above and beyond to do the job it's supposed to.
Offering versatile storage options within its 110 gallon capacity, you can fit all the fun of the summer inside and still have some room left for small garden tools. The durable construction is also vital to keeping these toys, board games, and other accessories safe throughout the year. To withstand the colder months, the weather-resistant polypropylene protects from rust, mold, rot and other issues which you would be at the mercy of with metal or wooden storage chests. It's also sturdy enough to resist dents when fun gets a little too out of hand at your kid's birthday party.
For security, the lockable lid means you'll be able to keep out casual opportunists, although like any padlock system, this is not perfect, so be careful not to store anything too valuable inside.
As a horizontal box, it also doubles conveniently as an extra seating space, much like other options we've selected. However, unlike these, the maximum weight is just 484 pounds, which compared to the 700+ pounds of others isn't ideal.
That being said, it comes at a great price, and we're sure most of your friends and family are well under nearly 500 pounds together, so it's hardly an issue you'll need to concern yourself with.
Key Features:
2 colors
110 gallon capacity
Versatile storage
Durable construction
Weather-resistant polypropylene
Rust, peeling, dent-free
Natural brown Rattan texture
Lockable lid
Holds up to 484 pounds
Specification:
Brand

Keter

Model

211359

Weight

32.2 Pounds
Keter Store-It-Out Outdoor Resin Horizontal Storage Shed
An excellent compact option for smaller decks or front porches, the Keter Store-It-Out Outdoor Resin Horizontal Storage Shed gives you a variety of potential uses that will depend on exactly what you're looking for in a storage box. The key selling point is the garbage bin compatibility, which not only makes your front porch (or wherever you keep your bins) look a little classier, hiding your garbage right in plain sight, it also means you'll never need to touch the sticky, icky lid of the top of the bin again, which is surely a cause for celebration.
Along with this revolutionary design, you've also got a stylish wood texture which goes further to make you look like you've got your lift solidly together, while the steel reinforcement ensures longevity and durability. However, this reinforcement (and the design overall) means you can't double it up as a bench. It's constructed with weather-resistant resin plastic to survive the winter and rainy months, but this is also lightweight enough to move it should you feel like mixing up your garden decor. Just make sure you take everything out first to make it easier on your back.
If you're not fussed about camouflaging your garbage bins, the interior is spacious and also gives you the chance to install your own wooden shelves for better organization. These are not provided with the unit, though.
The lid is piston-operated for safety and easy closing and the two locking options mean you have an extra level of security if you want it. Take your pick from 3 sizes depending on the available space, but regardless of which option you choose, you're guaranteed a reliable, secure, and long-lasting garden storage solution. Also perfect for all your gardening tools, from bulb planters to garden forks.
Key Features:
3 sizes
Stylish wood texture
Steel reinforcement
Weather resistant resin
Bin linking system
Built in shelving support
Hydraulic pistons
Dual locking capability
Specification:
Brand

Keter

Model

226814

Weight

56 Pounds
Suncast 99-Gallon Resin Wicker Outdoor Storage Container
This 99-gallon wicker waterproof outdoor storage container is ideal if you're looking for an affordable way to store things outside. Made from high-quality plastic and finished with water-resistant polyresin, it's durable enough to withstand some pretty extreme weather. However, unless it's weighed down, it's not heavy enough to stay in place in heavy winds. 
The 99-gallon capacity is plenty of room to store outdoor toys, cushions, gardening tools, and more. Some customers have even used them to keep Amazon delivery packages in. The lid opens on hinges to provide easy access and it's designed so that water flows away from the opening. Some customers have complained that the hinges are flimsy but you won't encounter any problems if you're gentle with it. Unfortunately, it doesn't have any wheels to make it easy to move around, so you'll probably need two people. We also wouldn't recommend moving it when it's full because it could cause damage. Plus, according to user reviews, it's super easy to assemble.
Key Features:
99-gallon capacity 
Made from plastic 
Wicker design 
Water-resistant poly-resin 
Easy assembly 
Functional lid 
Five-year warranty
Specification:
Brand

Suncast

Model

99 Gallon Resin

Weight

32 Pounds
Lifetime 60012 Extra Large Deck Box
The Lifetime 60012 Extra Large Deck Box is perfect if you need a lot of storage space outside. With a 130 gallon capacity, it's one of the biggest outdoor storage containers on this list. The internal dimensions are 57" x 20.75" x 23.75", which means you can store large outdoor toys, gardening equipment, and more. 
Aside from the size, the other thing that draws so many customers to this box is the quality. Made from high-density polyethylene (HDPE) plastic, the walls feel super sturdy and it's designed to withstand harsh weather conditions for years. The material is both waterproof and resistant to UV rays, so it protects its contents against all kinds of weather. Also, instead of flimsy plastic hinges, it has powder-coated steel hinges, which feel much stronger. If you're not confident about the quality, you can relax knowing that it comes with a 10-year warranty. For added security, the Lifetime 60012 Extra Large Deck Box has a lockable lid. You will have to buy a padlock separately but it's worth it if you're storing valuable items in the box. Another cool feature is that it can be used as a bench – the lid is strong enough to take the weight of a child or small adult.
Key Features:
130-gallon capacity 
Made from high-density polyethylene (HDPE) plastic
Waterproof and UV resistant 
Powder-coated steel hinges 
Lockable lid 
10-year warranty
Specification:
Brand

Lifetime

Model

60012

Weight

55.8 Pounds
Best Choice Products Outdoor Wicker Storage Box
The main reason we decided to include Best Choice Products Outdoor Wicker Storage Box is because of the way it looks. There are a few wicker basket storage containers on this list but we think this one looks the best. It doesn't have any ugly brand logos, the wicker is thin and well made, and it will look great in your outdoor area. However, this box does more than just look good. 
For starters, it has tonnes of room inside. Interestingly, Best Choice Products doesn't state the capacity in gallons like most companies. Instead, they've just published the dimensions – 51.5″(L) x 24″(W) x 25.5″(H). We reckon it's between 120 and 130 gallons, so it's one of the biggest storage boxes on this list. Another benefit is the heavy-duty steel frame. It makes this storage box much stronger than the plastic storage boxes we've featured on this list. It has a stated weight capacity of 440lbs (although we wouldn't test that if you weigh 440lbs). In short, this is one of the best-looking and strongest outdoor storage containers on the market.
Key Features:
Between 120-130 gallons
Made from plastic wicker 
Heavy-duty steel frame 
Maximum weight limit – 440lbs
UV and water-resistant 
Specification:
Brand

Best Choice Products

Weight

40.5 Pounds
Sign Up Now
GET THE VERY BEST OF GEARHUNGRY STRAIGHT TO YOUR INBOX