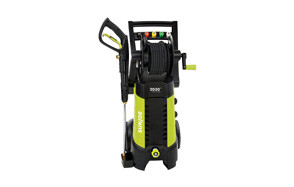 Sun Joe SPX3001 Pressure Washer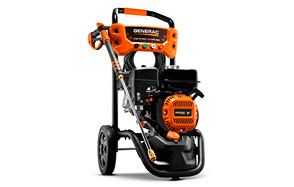 Generac 6923 Gas Powered Pressure Washer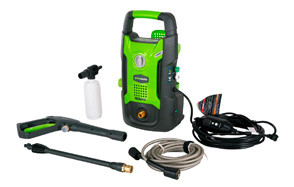 Greenworks GPW1602 Pressure Washer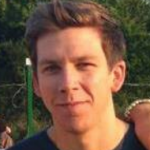 Deciding upon which type of Pressure Washer is right for you can be a daunting task and they certainly come with a whole range of price points. Do you go cheap or premium? Should you be opting for electric or gas powered? Are you just going to be cleaning your patio and your car or do you have decking, garden fences, a 4X4, and a caravan to also deal with? If so, do you need something that's portable and has wheels so it can be maneuvered into position or a is a station pressure washer going to do the job? There's so much to consider but not to worry, our expert guide will help you pick out the Best Pressure Washer for you and the one that should fulfill your needs. So let's delve into the review and uncover our range of efficient and powerful home pressure washers.
The Best Pressure Washer
Pressure Washer Buying Guide & FAQs
How We Chose Our Selection of Pressure Washers
We literally spend 100's of hours researching the various different types of pressure washers on the market, checking out extensive consumer reviews and feedback as well as reading professional opinions about which brands and features are the best to look out for when investing in a new pressure washing machine. Our Best Pressure Washer guide aims to be wholly representative of the category and to have a range of brands and price points to suit all budgets and all requirements. We hope and trust that there will be the perfect high-pressure cleaning machine for you among our best of recommendations.

Features To Look For In Pressure Washer
Choosing the best pressure washer for you will depend upon what you think you'll be cleaning regularly but also how dirty it's likely to be. You need to have a machine that delivers the right amount of power for your purpose, and besides that, there are a range of other key features that should inform your buying decision to ensure you invest in the right high-pressure cleaner for you. We've listed out below some of the most common parts and accessories of your power washer.
Power Source - Decide upon whether you want to go for a gas or electric powered source. Gas pressure cleaners have engines whereas electric cleaners have motors.
Purpose - We've already mentioned this but depending upon whether you have a few small items to wash like bicycles and garden furniture or a large car and substantial decking area will determine whether you can go for a portable style universal pressure washer or whether a commercial water cooled style machine will be more suitable.
Water Pump – The vast majority of washer pumps that are used for residential purposes use an Axial pump which is of mid-range quality. Heavy duty expensive units deploy a Triplex plunger pump. Most entry-level pressure washers have a Wobble pump which is neither replaceable nor is it repairable but it should be good for 3 years. An Axial pump will last 3 x that of a Wobble pump whereas a Triple, with proper care and maintenance, will last 10 x that of an Axial pump.
Weight & Portability – You need to consider the weight of your pressure washer, especially if you are going to need to use it around your home. Electric pressure cleaners are relatively lightweight coming in at around 20-45 pounds whereas a gas-powered commercial pressure washer will be a great deal heavier and could max out at as high as 100 pounds. Look for something with wheels and a carry handle for your convenience.
Hose – Your high-pressure cleaner will, of course, come with a hose that will vary significantly regarding length, diameter, material constructed from and also its connection type. The most frequently utilized is a ¼ inch hose although professional models may have a 3/8-inch hose that will deliver a higher flow of water to tackle commercial style cleaning jobs.

Types of Pressure Washers
There are two main types of pressure washer, and it's pretty much down to what kind of tasks you will be needed your machine to perform as to which will ultimately be more suitable. You can go for either an electric pressure washer or a heavier duty styled petrol-powered pressure washer. Gas-powered machines tend to be better suited to more commercial or heavy-duty tasks as opposed to your general car and patio scenarios. They also have a much higher maximum pressure reading and are likely to be more expensive and difficult to manage but deliver exceptional results. You should get clear before you invest in a pressure washer the kind of tasks you will be performing with it as that is going to determine which type you ultimately go for. A good electric pressure washer should be more than adequate for pretty much all domestic cleaning tasks.
What You Should Know Before Choosing A Pressure Washer
Buying a pressure washer can be a significant investment, so it's always best that you thoroughly do your research first and ensure that you are purchasing the correct machine for your individual requirements. We'll go on to look at some of the things you should know and terms that you will see referenced alongside pressure washers but there are three basic categories of cleaner, and they are distinguished primarily by their BAR rating which is the amount of pressure they deliver.
Entry level cleaners will have a top Bar of around 100 and be great for smaller items like bikes and garden furniture, or a lightly soiled patio.
Mid-level cleaners will have a Bar of between 100-120 and are more intense so better at getting into the nitty-gritty of garden fences, dirty cars, and your decking.
Heavy duty cleaners will have a Bar of over 120 and can easily tackle stained paving and pathways and muddy 4x4's.
You should also be aware of the water flow rate too as this indicates just how much water than flow through your machines. The more water your machine can deliver, the quicker you can get the job done. Most machines will provide an average of 400 liters per hour so check that rating too. Also, make sure that your machine has an adequate hose length. You could use an extension lead, but it's far better to have a longer length hose otherwise you run the risk of mixing water with electricity outdoors which is never a good idea!
Below are a couple of other top terms you get yourself familiar with:
PSI – Pounds Per Square Inch – This is the measurement for denoting pressure. The most common range being from 1000-3500 PSI. This describes the pushing force although the actual power will be determined by the nozzle.
GPM – Gallons Per Minute – This is the rate at which the water flows with the range being usually from 1-5 GPM. More flow equals faster results.
CU – Cleaning Units – The cleaning power which is also known as the cleaning unit is the calculation of the PSI x GMP. This is a common term which will be used to describe the cumulative cleaning power the washer you have is capable of delivering.

Pressure Washer FAQs
Q: Is pounds per square inch (PSI) or gallons per minute (GPM) more important?
A: They're both as equally important as each other and are worth understanding and taking into consideration. The PSI will indicate how much you'll be able to clean off a surface whereas the GPM will tell you how much rinse you'll get from your machine. For a farmer, the GPM will be more critical as their principal concern is fast rinsing and flushing. Someone tasked with cleaning up dirt and paint from concrete and paving though is likely to be more interested in the PSI measurement.
Q: Will washing my car with a heavy-duty Pressure Washer damage it?
A: Pressure Washers are entirely safe to use on cars but be cautious if the make and model you own has a particularly high PSI. Exercise care when working on detailing and paintwork. If you are wanting to use a pressure washer specifically to clean a car, then you are probably better going for an electric rather than a gas powered one.
Q: Can I use hot water with my Pressure Washer?
A: Absolutely, hot water cleans far better than cold water. There's a reason of course why both your washing machine and your dishwasher use hot water! You can purchase a hot water machine, which is more expensive but will be more reliable. With a hot water pressure machine, the temperature should heat up to 140F (60C).
Q: What chemicals can be used with Pressure Washer?
A: Just like with any cleaning process, including your clothes washing or doing your household dishes, two things are required in order to deliver the best results. Hot water and an appropriate source of soap or detergent.
Your pressure washer is no different in that respect, and it's a scientific fact that when you apply pressure to hot water, it's more effective at pushing grime to the surface which by using a chemical or detergent then attracts itself to the water to wash away the dirt and oils faster.
Using chemicals, of course, does come with risks and hazards that you should be aware of, especially if you have pets and children around or are using a pressure washer in your garden where you have plants and vegetables growing.
Soap is a naturally derived detergent made from fats and oils from plants and animals and is much safer to use than a chemical detergent. A chemical detergent is man-made and synthetic. Professionals save money by buying concentrated chemicals in bulk form and mixing and watering that solution down, but for most domestic uses, pre-mixed chemical cleaning concentrates can be purchased that will have the safe levels of detergent already worked out.
Always check the labels clearly to make sure that you are using the right chemical for the appropriate job. Alongside cleaners that are intended to remove dirt, you can also buy sanitizers which kill germs and bacteria and disinfectants too.
Some of the common chemicals that you can use with your Pressure Washer and you will see in ingredients lists include;
Vinegar – great for cleaning countertops and windows
Citric acid – works on stains and suitable for concrete driveways and wood decking
Oxalic acid – great on rust
Bleach – an aggressive and highly effective sanitizer
Sodium Hypochlorite – stain remover and also a powerful disinfectant
Sodium Hydroxide – also goes by the name of caustic acid and is fab at dissolving grease and fat
Ammonia – used most commonly on stainless steel and glass
Potassium Hydroxide – often found in liquid soaps and detergents

Q: What type of oil should be used in the pump?
A: Just like a car engine needs oil to run smoothly, so too does a gas pressure washer. That's simply because they need to remain lubricated to work smoothly and efficiently. There are two types of oil that you can use for your gas-powered high-pressure cleaner. You can go for either an All-Purpose Engine Oil which is recommended for temperatures above 40-degreesF or non-detergent pump oil. Non-detergent oils were particularly popular before oil filters became so prevalent. The reason being that they encourage contaminants to stick to the sidewalls of the pressure washer rather than causing a build-up of unwanted sludge or dirty oil. Always check your manufacturer's handbook first.
Q: How do I clean clogged nozzles?
A: In order to get the best performance from your investment, it's important to ensure that your high-pressure washer is running smoothly and that clogged nozzles are swiftly dealt with so that the water can flow free. Before attempting to clean out a nozzle, always disconnect your spray wand from the gun first. The nozzle should be cleared out with something like a piece of wire or perhaps a paper clip. Once you've dislodged any debris, flush the nozzle completely with water before reconnecting the gun. Restart the pressure washer to check that the nozzle is now thoroughly unclogged by depressing the trigger on the spray gun to test the water so to speak! If it still seems like it's partially plugged, just repeat these procedures again.
Q: Where is the best place to store my pressure washer?
A: It's best to store your pressure washer away somewhere clean and dry, especially over the harsh winter months, so consider putting it inside your home, a sealed water-tight shed or garage. Just make sure that you use it one last time before you store it away to ensure that you've put it away in full working order. If you do have a gas powered machine, ensure that the tank has been emptied before you store it away too.