Best Watering Cans In 2022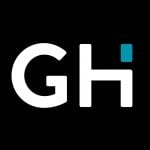 This product guide was written by GearHungry Staff
Last Updated
April 25, 2019
GearHungry Staff
GearHungry Staff posts are a compilation of work by various members of our editorial team. We update old articles regularly to provide you the most current information. You can learn more about our staff
here
.
GearHungry may earn a small commission from affiliate links in this article.
Learn more
Maybe you are already a keen gardener, or perhaps you're just about to start out on your green-fingered journey with either a small plot or some hanging baskets on your balcony. You might be lucky enough to live in a property with a fully-fledged back garden. No matter what your circumstances, watering your flowers and foliage is of the utmost importance.
When it comes to deciding upon which watering can is most suitable for you, it's going to be a function of the design, water capacity and of course the cost. It's important first to consider the amount and size of the plants you need to maintain. For a few planters on your patio or an apartment balcony, you will be able to get away with something much smaller than if you are tending a more substantial, traditional garden. Likewise, if you've planted much smaller beds, these will require less watering than more substantial flower beds so it's vital you ensure that you buy the best watering can to meet your own specific needs.
Whether you are looking for an indoor or outdoor watering can, we've recommended the best ones for you in today's comprehensive guide to the best watering cans this season.
The Best Watering Can
Bloem Aqua Rite Watering Can

The first watering can we're looking at today comes from Bloem, and it's their Aqua Rite model in a stunning union red color which can be bought either as a single unit or a double pack. It features a very distinctive looking long stem spout which comfortably controls the water flow along with a nicely shaped, easy to carry and comfortable to operate handle. The small opening of the spout means that it's ideal for watering plants where you need to control the flow of water, and it also makes it much easier to reach into those harder spots around your home and garden.
What's really great about the design is that's its been entirely constructed from just one piece of 100% UV stabilized polypropylene plastic. What that means is that you can be guaranteed of no leaks plus the lovely color won't fade no matter what weather conditions it has to endure. The plastic is also BPA free which is another great selling point. In terms of the water capacity, it can hold 144 ounces which is approximately a gallon. Overall the watering can has a good combination of both reach and balance, even when it's totally full and with that longer length spout, you can be more precise with where you direct the water.
It's the ideal size for maintaining indoor household plants, and with that wide opening underneath the curved top handle, it's easy to refill too. It's excellent value for money, a classic and attractive design and is sturdily constructed too. Make sure you also check our guide to the best rain barrels.
MyLifeUNIT Plastic Elegant Watering Can




This very elegant and modern looking MyLifeUNIT watering can is manufactured to strong design principles and is all about enhancing your daily life by bringing quality and innovation to everyday objects. In this case, a watering can. Made from a high-quality resin and with a 1/2 gallon capacity, the focus is all about the concept of what the brand call, "humanized design." It features a narrow spout that pours easily, a broad and contoured handle and a small top opening for filling with water. It's lightweight and effortless to handle and operate.
The principle behind the small and narrow spout is that it can more accurately water your plants and get into the roots better. With a no cap design, it's convenient for use indoors and won't leak or spill. It's also easy to add water directly under the flow of a running tap. The oval-shaped bottom gives the can a sturdy resting base which means you can securely plant on the group, the floor or even on your worktop surfaces. It's easy to clean when it does get dirty and can simply be wiped down clean. Ideal for use both inside and out, it's made from a hard wearing and long lasting plastic which is weather resistant and long lasting. If you need a helping hand around the garden or something that can easily be used to take care of those house plants and seedlings, then this MylifeUNIT elegant and modern watering can is a cost-effective and inspiring option. This also makes a perfect gift for gardeners.
Haws Indoor Copper Watering Can




Our Premium Pick today is nothing short of beautiful. As watering cans go, Haws Indoor Copper Watering Can is something of a show stopper and would make an incredible and thoughtful gift for an avid gardener in the family who also appreciates the finer things in life. It's entirely made from copper throughout which hasn't been lacquered either which means that as the watering can ages, it will just get better and better, developing a rich patina.
Design wise it also looks pretty spectacular. Attractive and hard wearing, the spout of the can is tapered and also craved which means that you can precisely direct the water flow where it's required. There's also a removable brass oval rose which is perfect for when you wish to water more delicate plants and seedlings and provide them with a finer spray of water. The rounded handle design is easy to carry, and overall the unit can hold up to later of water. The original design was conceived back in 1886 in England by John Haws, and this fabulous indoor watering can still remain true to that authentic heritage.
The top opening is nice and sufficiently large enough so that the watering can is easy to fill and refill and the added benefit of having a side, as opposed to a top handle, is that it can be easily maneuvered for use refilling under the tap. Overall the weight ratio when empty and also when full feels nicely balanced and weighted. It comes in a gift box ready to give as a present and while by a long way its the more expensive watering can on our list today, it's enduring beauty and quality will last a lifetime. Be sure to also check out our list of the best flasks for more great items like this. Our handy guide to the best potting benches features more great products like this. 
Union Elephant Novelty Indoor Watering Can



Everybody say, ahhh! What a little cutie this next watering can is. Shaped like an elephant with you guessed it, the trunk acting as the water dispensing spout, this is a bit of a novelty item but nonetheless an entirely practical and fully functioning watering can. Union Elephant Novelty Indoor Watering Can can hold up to 2 quarts of water so its lightweight enough to carry anywhere, and it features a 1.5 inch opening for the water at the ending to the elephant's trunk!
It's been made from a weather resistant plastic so it's going to last forever and it comes in dark or light grey and is supplied currently as a two pack. Perfect if you have two little garden helpers in the family who are budding gardeners.
It's the perfect watering can both for use indoors to get your kids in on the watering action. This is one after school chore that they will adore, thanks to this sweet elephant design. It's light enough even for the little members of your family to carry but being so small, if you do have a lot of plants, you will, unfortunately, need to refill several times. The refill entry port is at the rear below the carry handle. We have to say that we're impressed with just how lifelike the attention to detail is in the design. It really is rather charming. Love this product? Check out our review of the best mattocks for our top picks. 
Fdit Stainless Steel Indoor Modern Watering Can

If you prefer your watering can to match your style and your home interior mood of choice is modern, sleek and sophisticated, then you are going to love this next best watering can review. It's from Fdit, and it's their Stainless Steel modern watering can, intended for indoor use. It's been built to last with that hand polished brushed stainless steel finish and is very contemporary looking. The small and elegant frame with its elongated and slimline watering spout make it perfect for watering orchids and other indoor house plants. This version can hold up to 1500 ml of water but two other smaller options also exist, a 900 ml and also a 1000 ml.
The unique design of the spout not only looks modern and contemporary but it also serves a very functional purpose as it's been designed that way so as never to spill. It can also be used to reach difficult and small, tight spots in your home too. With a semi-opening, refilling is a breeze, and the actual handle itself has been ergonomically shaped and designed so that it is comfortable to use and hold. Because the Fdit indoor watering can is also lightweight, it can be used to reach those hanging baskets too.
The hand-polished stainless steel finish and attention to detail which has gone into the design aesthetics of this watering can ensure it's a perfect fit for any modern home decor. This is definitely one watering can that you won't want to shove under the kitchen sink, hardly ever to see the light of day. It's resistant to daily scratches, tarnishing as well as corrosion and really does look very chic. Its perfect, compact size for your potted plants and hanging baskets. Find more great products like this by checking out our guide to the best garden shovels.
Haws Handy Indoor Plastic Watering Can

We're back again taking a look at a classically designed watering can from the well respected and popular gardening brand, Haws, who have been around for over 125 years. The name is itself synonymous with the finest production of watering cans and is loved and used the world over. Unlike the copper edition watering can we previously reviewed, this Indoor Plastic watering can won't break the bank, but it's still worth a solid recommendation.
The can itself is a really gorgeous shade of teal blue for a start which looks superb, and it can be bought as a single unit or in 2, 3 or 4 pack option. It may well be small and compact, but it's very neat and highly practical, and it is, in fact, a scaled down replica of their classic, and much loved Haws watering can based on the original design from 1886. As they say, if it ain't broke, why fix it? Just modernize it by adding a splash of vibrant color and manufacturing it out of hard wearing injection molded plastic.
When not in use, this watering can would look lovely, just sitting on your windowsill next to those flower boxes you've nurtured with your green fingers! It's perfect for use indoors because of it's compact size and is especially suited for tending to delicate flowers and hours plants such as orchids, seedlings, and African violets.
It comes with rose so that you can achieve a delicate, fine water spray and really is a pleasure to use. There's a large, curved ergonomic handle which is easy to carry and the opening is unobstructed so you can fill up your watering can directly under the running tap. With a capacity of 1 pint, you may need to refill regularly, but that's really not an inconvenience. This sturdy and attractive looking little indoors watering can will last you for many years to come. Don't forget to also check our guide to the best garden hoses.
Behrens Steel Watering Can

The final watering can that we're reviewing today comes from Behrens who claims to be the Number 1 company producing steel containers. Established back in 1911, they've certainly got a fine pedigree in producing high-quality metal containers to the highest possible standards, and this steel watering can is certainly no exception.
Behrens Watering Can is designed in that vintage looking style which is reassuringly old school and still very charming and charismatic. There's something almost pretty about the use of galvanized steel as opposed to plastic, and this is definitely one watering can that you won't mind leaving out in your garden or on your decking. It's weather hardy, and it looks great too so serves the dual purpose of both watering your plants which is, of course, the most important point, but also making you look like a Pro too! Not only is it durable and weather-hardy so that you can leave it outside rather than putting it away in your shed if's also rust and rodent resistant. Better still, it's recyclable too, so you really are taking care of your own ecosystem and to a lesser extent the environment too.
Whether you are using it in extremes of cold or heat, it's impervious to whatever you throw at it and will still retain those good looks and vintage charm. We've picked out the 2 1/2 gallon version for you today as this is such a practical size but your Behrens Watering Can can also be purchased in a 1.5 gallon, 2 gallon and also a 3-gallon version. It features a convenient and slim top carry handle which makes it easier to transport around your back garden alongside a sold side handle. It also features a fixed rose head spout. Stronger and more durable than plastic, we also happen to think this is better looking too. You may also like to check our guide to the best smart sprinkler systems.
Sign Up Now
GET THE VERY BEST OF GEARHUNGRY STRAIGHT TO YOUR INBOX