Best Plant Stands In 2022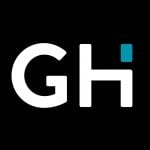 This product guide was written by GearHungry Staff
Last Updated
January 15, 2019
GearHungry Staff
GearHungry Staff posts are a compilation of work by various members of our editorial team. We update old articles regularly to provide you the most current information. You can learn more about our staff
here
.
GearHungry may earn a small commission from affiliate links in this article.
Learn more
In case you didn't get the memo and have let your subscription to Beautiful Homes and Gardens lapse, houseplants are back in fashion in a big way! You could say that the Cactus is having its moment in the spotlight! We may not all be blessed with green fingers. We've personally killed off our fair share of potted plants or two, but the look of these stylish new plant stands has got us thinking about brushing off our landscaping skills! You would be hard pressed to enter any elegant home, hotel, restaurant or bar these days without spotting some designer foliage scattered around to add to the ambiance. A renewed love of plants as of course lead to the resurgence of planters in all kinds of shapes and sizes and materials too. Gone are the days of a traditional terracotta pot, the best plant stands for indoor and out are frequently pinned to inspo boards on the likes of Pinterest and can come in ceramics, woods, metals and be traditional, modern or retro inspired. Besides just looking great, plants are also scientifically proven mood enhancers as well as literally clearing the air and contributing to a better home environment. Hell, some people choose to talk to their plants and why not, you might get more sense and attention out of them than your other half! So if you are ready to update your space and give it a bit of the greenhouse treatment, stick around as we review some of the best and most interesting plant stands on the market that will put your succulent back into the spotlight.
The Best Plant Stand
Mkono Mid Century 10" Wood Plant Stand
We're getting our best plant stand review underway with something from Mkono, and it is one of their small plant stand models from their extensive range of contemporary indoor and outdoor stands and racks. As a company, Mkono prides themselves on creating handmade products with exquisite designs which will accent and uplift your home. All their products are lovingly and meticulously crafted to bring uniqueness and style to your living space, and this 10" beech wood planter is no exception. It has been handcrafted from natural beech wood which is widely regarded and recognized for being heavy duty, durable and sturdy and has been fashioned using the dowel construction method to ensure its strength and reliability.
It's available in three different color choices; brown, dark brown or natural and is elegant and minimalistic in design. Inspired by the classic 1950' mid-century style, it should easily fit into any home decor or surrounding regardless of how traditional or modern your overall taste in interiors might be. It's the perfect stand for displaying a popular range of plants including cactus, snake plants, fiddle leaf plants and many more. It really does make an eye-catching feature. Choose to pair with a white cylindrical ceramic planter, a fashionable brass metal one or go for a cement planter according to your own home style. It makes efficient use of space and is ideally positioned in the corner of a room.
When it comes to assembly, Mkono Mid Century 10" Wood Plant Stand couldn't be easier. Simply stand it up and insert the crossbar into the prefabricated notches then twist and screw into the hole to tighten up the planter. The height of the stand is 14 inches overall, and the interior diameter is 10 inches, so this stand best fits either an 8 inch or a 10-inch pot. The Mkono wood plant stand will immediately elevate any surroundings in which you display it and efficiently utilize the space you have available. This also makes a perfect housewarming gift for your loved ones.
Key Features:
Handcrafted from natural birch
3 color options
Elegant and contemporary design
Efficient and practical for corner spaces
No-tool assembly
Ideal for 8" or 10" plant pots
Specification:
Brand

Mkono

Weight

1.75 pounds
Planteko Mid Century Metal Plant Stand
The Planteko Mid Century Metal Plant Stand is an improved model that has taken all the feedback well into consideration to provide an iconic piece that would look right at home in any modern home. It boasts sturdy metal construction that ensures durability, while the unique no-wobble legs with adjustable feet make it ideal for any surface, even if it's slightly uneven or slanted.
The plant stand is easy to assemble and while you will need tools to attach the legs, this won't take long so you can have it set up and ready in your living room, bedroom, kitchen, or anywhere else you think it will fit. Thye freely adjustable style means it can accommodate plant pots between eight inches and 12 inches, providing a wide berth of flexibility.
The timeless design is another fantastic feature, and definitely something that anyone looking for the perfect home for their plants will love. It's tricky to find something to adorn your home that blends in seamlessly with existing decor and furniture, but this mid-century style makes it suitable for any home, whether you prefer traditional layouts or something more modern and minimalist.
Key Features:
Sturdy metal construction
No-wobble legs
Easy to assemble
Freely adjustable from 8" to 12"
Timeless design
Suitable for any surface
Specification:
Brand

Planteko

Weight

3.37 pounds
International Concepts 3069 Plant Stand
Even though the International Concepts 3069 Plant Stand offers something simple in its appearance, this is an aspect that you should embrace as much as you can. When designing their home and picking furniture, people will too frequently look for the boldest and most eye-catching pieces. With this plant stand, though, you can let your plants do the talking.
The durable design gives you peace of mind when placing both large and small plants on top of it, while the lower shelf will provide further options for storage and display purpose. Its vintage and unfinished style blends beautifully into any home, and it could easily be mistaken for a family heirloom rather than something that is brand new. If you're a fan of retro and classic appeal, this is one way to achieve it.
The solid parawood won't bend or break, but it's still lightweight enough to easily relocate to another part of the house if you find your plants drooping more than you expected. Parawood is also low maintenance, so you don't need to take too much care of it, and any stains or marks can be wiped away easily with cloth. To maintain a stylish look, make sure to wipe it down with soapy water just once a year, and make sure you dry it properly to prevent rot.
Key Features:
Durable design
Vintage unfinished design
Solid parawood construction
Clean and stylish appeal
Top and bottom shelves for maximum display options
Low maintenance
Specification:
Brand

International Concepts

Model

AX-AY-ABHI-123714

Weight

13 pounds
Yimobra Original Patented Plant Stand
The Yimobra Original Patented Plant Stand is an excellent option whether you're looking for a plant stand to go outside or indoors. It is available in a variety of size options to suit your favorite plant pots, while the high-strength iron construction guarantees longevity and durability, while the two color options, Brown and Black, add a flexible touch without overwhelming the appearance of the plants.
The iron frame is rustproof, protecting it from water damage, especially after watering the plants or leaving it outside during wet and windy days. The smooth curved feet add a hint of magic to everything, but they will also protect any surface from scratches and abrasions. If you've got pristine hardwood floors, this is essential, while any stone, marble, or even glass will also remain safe.
You are almost spoiled with the number of placement options, and it will look right at home on the dining room table or on your patio. Its compact profile means it doesn't take up much space, either, so you won't need to rearrange existing decor or furniture to accommodate it.
Key Features:
Range of possible sizes
High-strength iron construction
Rustproof
Smooth curved feet protect the floor
Multiple placement options
Compact profile
Specification:
Brand

Yimobra

Weight

1.45 pounds
Thorne & Co Mid Century Galvanized Metal Plant Stand
We're very much sticking with the modern and minimalist theme with our next plant pot recommendation which comes from Thorne & Co. This very trendy looking plant stand gives a contemporary twist to the classic potted plant stand and is quite industrial looking with its clean lines, sleek base and pared back legs. It would really add a touch of urban chic to any home, whether its positioned indoors or outdoors. The legs provide elevation for your plants and have been designed to protect your floors featuring rubberized protectors which help to prevent any unwanted scratches or scuffs.
Thorne & Co Mid Century Galvanized Metal Plant Stand has been durably constructed from galvanized steel which is why it's suitable also to be placed outside and features a matte black powder coating that delivers additional protection and resistance from rust caused by external weather conditions. The purpose of the raised vertical stand is more than decorative as it allows air to flow in and around your plants which should keep them alive for longer, even if you haven't been exactly blessed with green fingers. The stand design also allows your plants to thrive and will accommodate for increases in height and weight.
Overall, the Thorne & Co metal plant stand is the perfect size for single plants and measures a total of 7 inches high with an internal diameter of 12 inches. It's best suited to a 10 inch or a 12-inch pot and is quick and easy to assemble with no additional tools required. Manufactured using quality craftsmanship there are three different sizes available within the collection itself, High, Medium or Low. We've based our review on the Low pot, but they are all a similar spec and price points so the choice is yours regarding how much height you'd like to create. It might be a nice idea to mix a few to create some real visual interest and contrast as a statement collection in one of your rooms. All Thorne & Co products also come tastefully packaged and presented and make the perfect house warming gifts.
Key Features:
Three convenient sizes available
Handcrafted from durable galvanized steel and elegantly powder coated
Rust resistant and suitable for indoor and out
Plastic feet stoppers on legs prevent scratches and scuffs
Tastefully packaged and presented and perfect for gifting
Specification:
Brand

Thorne and Co

Weight

2.25 pounds
Ufine Bamboo Wood Ladder 3 Layer Plant Stand Shelf
We're taking a look next at a plant rack as opposed to a stand as such which is made from durable and natural bamboo coursed from the mountains. Not sure which mountains but apparently they're high ones, and the bamboo they've harvested is 5 years old. Bamboo Wood Ladder 3 Layer Plant Stand Shelf comes from Ufine, and it will hold a lovely display to various potted plants and flowers both indoors and outdoors too. It would make a beautiful addition to a conservatory or even a balcony where you might be limited on space and not have the luxury of your own garden but looking to re-create something sensational across this three-layered display.
Bamboo makes an ideal material to use in the construction of this ladder-style flower display because of its moth resistance and durability to high temperatures as well as being waterproof and long-lasting. Comprising of the three-tiered design, it weighs just 9.5 lbs but can withstand a weight of up to 115 pounds across the strategically built stand. There are three levels of depth and height too which means that all your plants and flowers get good access to sunlight to help them flourish while at the same time they can also shield and protect each other. The deep bottom shelf is ideal for larger plants, and the entire structure is easy to assemble and stable once erected. You could also use this rack for all kinds of decorative purposes around the room and not just for displaying your plant sand flowers.
With a portable folding design, it's also space-saving, lightweight and easy to maneuver around your home, balcony, garden or even your greenhouse. Assembly should take no more than 15-30 minutes, and full instructions and tools are included with your purchase. Ufine has thought of everything and even added extra screws in with your purchase. A fabulous three-tier freestanding organizer that makes the perfect storage unit for plants and a whole lot more. Make sure you also check our guide to the best pruning shears for more great product like this.
Key Features:
Made from all natural, sturdy and waterproof bamboo
Plant stand, set of screws, garden tools and installation tool all included
Perfect for the garden, balcony, greenhouse, patio or for indoors
Wide legs and stable base and construction for rack stability
Features 3 layers of different size and depth shelving
Specification:
Brand

Ufine

Model

IDMD-BR-08

Weight

8 pounds
Ufine Carbonized Wood 6 Tier Plant Stand Shelf
We're staying with Ufine for our next best plant stand recommendation and taking it up a couple of notches. Another three to be exact as this is their 6 Tier display shelf, ideally suited to showing off your favorite plants and flowers. This time they've replaced the bamboo construction of their last model with 5-year old fir-wood instead which is eco-friendly, environmentally sustainable and known for its incredible strength and durability. It's today's Premium pick and really is a beauty. Maintenance free and guaranteed to last for many years to come, it's height adjustable and overall its dimensions once fully assembled are 47.6 inches high by 37.4 inches long with the shelves all being 10.2 inches deep and 1.6 inches thick.
The wood itself has been carbonized at a high temperature of 300 degrees Celsius which ads to its durability and also the uniformity of the wood coloring and glossy nature. Suitable for both indoor and outdoor use, it's water, rain, and moth resistant so you really can display it wherever works best for you.
With various level and sized shelves, it makes for an interesting display and can accommodate a large assortment of varying sized pots to create a floral and foliage statement feature. The vertical display also ensures that all your containers have access to sunlight for healthy growth. As with the previous Ufine product which we selected, you could use this for all manner of storage solutions, keeping toys, shoes and various knick-knacks tidily displayed. Assembly is required, but it's relatively straight forward, and all the tools you need are included along with comprehensive instructions.
Key Features:
Made from all natural, sustainable and waterproof fir-wood
Plant stand, set of screws, garden tools and installation tool all included
Perfect for the garden, balcony, greenhouse, patio or for indoors
Back support provides additional stability as do wide shelves and thick brackets
Features 6 layers of different level display shelving
Specification:
Brand

Ufine

Model

Wood Plant Shelf

Weight

10.7 pounds
Mkono Mid Century 12" Wood Plant Stand
We already looked at a 10" Mkono Plant Stand, and now we're looking at their larger 12" Wood Plant Stand which is super stylish as you would expect from this contemporary brand that puts lots of care and attention into their handcrafted products. Designed in a low-level style, this mid-century style small plant stand is perfect for sophisticated home decoration and for keeping your plants off those delicate surfaces too. Made from high-quality beech wood, it's shipped flat but is super easy to assemble and takes next to no time. Due to the nature of beech wood, each pot will look unique and feature its own characteristics and charm which add to the appeal of the planter.
The minimalist design will fit into a whole host of home deco scenarios and meet many different styles of home from traditional to modern, rustic to industrial. This Mkono wooden plant stand is suitable for your garden as well as interior spaces and can be used in two different ways, and it's possible to reverse the set-up. The height is 6 inches and the diameter 12 inches, so it best fits a planter that is either 10 inches or 12 inches wide. It can be easily maintained and wiped clean with a soft cloth and really does make an adorable house warming or general gift for a friend. It's solidly manufactured and durably constructed and can easily hold a heavy planter with your favorite potted plant. It looks particularly stunning with a Snake Plant, Fiddle Leaf Fig, Bird of Paradise or a Majesty Palm. And this also makes a perfect gift for gardeners in your life. 
Key Features:
Handcrafted from natural and sturdy beech wood
Elegant and contemporary design with the minimalist feel
Efficient and practical use of indoor or outdoor space
Quick and easy to assemble with no tools required
Perfect for displaying a range of popular plants in either a 10" or 12" pot
Specification:
Brand

Mkono

Weight

1.2 pounds
Metal 3 in 1 Potted Plant Floor Stand
Our Best Value choice is up next, and we're taking a change of direction away from the wooden, minimalist style plant stands and have a pretty and much more intricately designed metal set of three inter-linked plant stands. We've picked out this option because it is cost-effective and opens up the opportunity for lots of creative combinations of plants and flowers. It really does create a stunning floral or foliage display and is an elegant choice. The sturdy steel construction will last for many years to come and the sleek black of the painted steel really off-sets and enhances the natural color and beauty of your plants. The design also makes it much more convenient to water your plants while at the same time preventing any damage to your floors or other delicate surfaces on which you might choose to display your 3 in 1 potted plant floor stand.
Besides being durably constructed and beautifully designed, Metal 3 in 1 Potted Plant Floor Stand is also suitable for use both indoor and out and is easy to clean and maintain. It really is a no-fuss option for any gardening enthusiast and is suitable for safely hiding a variety of interesting potted plants, exhibiting your green-fingered prowess. Each of the three spherical metal planters is the same shape and size measuring 9" x 9" x 4.6" and the manufacturer offers three different combinations, the classic black which we've just reviewed as well as a white and also an attractive bronze option. It's a chic and elegant option to proudly display all your favorite potted plants and flowers.
Key Features:
Hardy and durable metal flower and plant stand
Sturdy steel construction
3 color combinations are available, black, white and bronze
Guaranteed to last for many years to come
Creates a beautiful and elegant display with 3 equally proportioned plant stands included
Specification:
Brand

HowRU

Weight

1.65 pounds
Dazone Metal 4 in 1 Potted Plant Floor Stand
Our final recommendation, if you are looking for a beautiful and contemporary series of potted plant stands, is from Dazone and is their 4 in 1 metal floor stand. It really does create an impressive display for anyone who loves their gardening and is keen to show off their favorite potted flowers and plants. Made from durable and long lasting metal and painted black it looks chic and elegant and will really bring the vibrant colors of your chosen plants to life, showing them off in all their glory.
Dazone Metal Potted Plant Floor Stand comprises four individual planters all sitting at a different height which can be arranged to create a gorgeous artistic display. You receive a 6", 8", 10" and 12" stand all with the same intricate metal detailing with four supportive legs that are attractively curved on the ends. When not in use, the stands can conveniently be nested together so that they take up a smaller footprint. Arrange them together in one central display or use the stands individually around your home and garden, balcony, terrace or patio. With four in the collection, there really is plenty of versatility to style and arrange to your personal taste. They can hold a significant amount of weight due to their high-quality, sturdy construction and are suitable for use both inside the home or outside in the garden. They make a delightful artistic focal point.
Key Features:
Hardy and durable metal flower and plant stand
Sturdy steel construction
A classic black color which creates an elegant and artistic setting for your plant and flower pots
Guaranteed to last for many years to come
Creates a beautiful and elegant display with 4 different height stands included in the set
Specification:
Brand

Dazone

Weight

4.8 pounds
Wiscue 2 Tier Tall Plant Stand Holder
The Wiscue 2 Tier Tall Plant Stand Holder & Plant Display Shelves is the perfect choice for anybody who cannot seem to stop purchasing plants and needs somewhere for them to hang out with their friends. The wide shelf design is perfect for housing multiple plant pots, as long as the plants themselves are not too bulky, while the second tier situated underneath provides flexibility.
Here, you can place additional plants, especially those that need little sunlight to thrive, but you could also use it to keep ornaments, souvenirs, or even books all about how to care for houseplants. The contrasting shelf colors add some personality to it, making it stand out, while the eco-friendly bamboo frame is stylish and sturdy, being one of the most durable materials available while still boasting a remarkably lightweight appeal.
The stable legs mean there's no risk of your favorite plants toppling and tumbling to the floor, and the entire unit is easy to assemble. Often, your living room, dining room, or hallways can feel a little too bare, but with this dual-tier shelf, you can add both color and personality to your home that guests won't be able to resist complimenting you on, and that's the whole point, isn't it?
Key Features:
Eco-friendly bamboo frame
Sturdy and durable
Stable legs
Easy to assemble
Two-shelf design
Excellent bearing capacity
Specification:
Brand

Wisuce

Weight

10.65 pounds
Plant Stand Buying Guide
A simple search on Pinterest these days will return a wide range of choice and options when it comes to plant stands. Gone are the days of Terracotta pots.  Visit any gardening center or a homewares store, and you will be met by a wide choice of plant stands large and small, fashioned from various different materials in all kinds of shapes and sizes. If you love plants, then you are spoilt for choice these days with stands that can be used indoor and outdoor, all around your home and garden with some even having the versatile option to maneuverer around on wheels. Plant stands make it easier to water and maintain your plants as well as displaying them to their full advantage. Stands also offer the additional benefit of protecting your floors and surface from damage too.
How We Chose Our Selection of Outdoor & Indoor Plant Stands
When we are compiling our comprehensive guides on the best product recommendations in any category, Outdoor and Indoor Plant Stands included, we evaluate and research as many different brands and models as we can, taking particular notice of customer feedback both positive and negative. Previous customers are a great source of information as they will generally feel compelled to leave a review, especially if they've had a negative experience more often than a positive one! So in selecting your product line-up, we evaluate feedback and ensure that we have a fully representative choice of products from leading as well as some lesser known brands. Our product recommendations need to offer value for money, as opposed to being at a fixed budget and come with a host of useful features and benefits that you would expect from a Plant Stand. Quality, Value, Choice and Peer Reviews are the basis of our selections.
Features To Look For In The Best Outdoor Plant Stands
There are plenty of key features to consider before you go ahead and purchase your new plant stand from the design and style you prefer to the setting you intend to place you plant stand in and the ease of assembly that you are looking for.
Suitability for Indoor and Outdoor situations - Do you want the flexibility to be able to display your stand inside as well as outside? Is it going in your home, the garden, a balcony or a patio? Depending on where you want to position your plant stand will determine the materials you select. Metals and Concrete are more durable and weather-hardy if you intend keeping a planter outdoors.
Weight and Portability - How and where are you going to station your plant stand? Wheels might be a useful additional feature if you intend moving it around your home.
Easy of assembly - Some units will require an element of assembly whereas others quickly and easily just click together without the need for any tools.
Design and decorative elements - What kind of style will best suit your home - are you looking to achieve a modern, minimalist, retro, classic, urban, elegant or traditional vibe.
Types of Plant Stands
If you love gardening, then plant stands really are a must for maintaining all kinds of different plants. Looking after your plants correctly, whether you have them indoors or outdoors can be problematic, especially if you're not exactly green fingered. Besides their obvious decorative advantages, plant stands also have a much more practical purpose, allowing for the care and watering of your plants in a convenient raised position from the ground. This assists your plants to grow taller and healthier as they catch the suns rays or flow over the sides of the planter which can look particularly attractive in a hanging style basket.
Plant stands can be made from almost any material as long as they are able to support the weight of your potted plants. We selected a few multi-tiered plant stands in our product review and these make a great option if you have several plants that you want to arrange and display together or have limited space or footprint that you'd like to fill. From wooden designs which look like small tables to intricately constructed wrought iron metal stands, there are lots of different types of plant stands. If you are looking to purchase something for both indoors and outdoors then, of course, the kind of material you go for is important as it needs to be durable and hardy enough to withstand winter weather conditions.
When it comes to wood, you will find that teak and cedar are regularly used because they can withstand water without staining.
Metal is an excellent option if you are looking to support more substantial weight from your potted plant selection. Wrought iron is a popular metal used in the design of plant stands because it creates that lovely weathered look that will nicely match almost any garden decor. Concrete is also a popular choice nowadays because it is incredibly durable to all kinds of weather conditions and also creates a very minimalist and urban look which is especially prevalent in the world of home and garden decor right now.
Let's look at three types of plant stands which we're calling Standard, Corner, and Pedestal. There are far more options than this of course, and within these categories, you will find innovative solutions like tiered stands, racks, shelving, staircases as well as the perennially popular hanging baskets and arch displays.
Standard - Your standard types of plant stands can come in literally all shapes and sizes. Metal designs can add a lovely decorative touch, or you might prefer a more traditional oval or round design with sturdy, supportive legs or perhaps a tiered shelving unit that has multiple levels and has four or more pins to stabilize it. Some designs will also allow for the display of plants at different levels and heights with each stand being of the same design but differing in their overall height so that they can be either separated and arranged individually or nestled together to create an attractive centerpiece.
Corner - Plant stands which conveniently fit into the corner of a room are becoming increasingly popular as they offer a practical use of space. Normally designed for indoor use, they can be tucked into the corner of a room to create visual interest without being overly obtrusive. They can be taller in stature too because the surrounding walls can take some of the burden of the weight. You might find these designs made from metal or wood and some may have the added option of securing them against a wall with screws or fasteners. In this instance, these types of corner stands will require slightly more assembly than your standard plant stand.
Pedestal - The pedestal style plant stand is highly popular for use on patios and terraces. Depending upon the size and surface area of the pedestal as well as the material used, you should be able to put any type and size of a plant on your pedestal stand. They're popular in larger spaces like foyers and communal areas, and whereas they can be found in wood designs, they're more commonly constructed from iron, steel, concrete, and stone.
Sign Up Now
GET THE VERY BEST OF GEARHUNGRY STRAIGHT TO YOUR INBOX