Best Garden Carts In 2022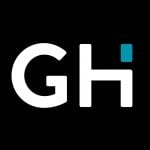 This product guide was written by GearHungry Staff
Last Updated
February 13, 2020
GearHungry Staff
GearHungry Staff posts are a compilation of work by various members of our editorial team. We update old articles regularly to provide you the most current information. You can learn more about our staff
here
.
GearHungry may earn a small commission from affiliate links in this article.
Learn more
Enjoy a spot of gardening, do you? From watching your seedlings blossom to feasting on fruit and vegetables you grew yourself; gardening is a peaceful hobby that's also extremely rewarding. Of course, like with most hobbies, some specific tools are required. A garden cart, for example, is a handy tool that can be used to lug soil, debris, and other gardening paraphernalia around. In this buyer's guide, we will highlight and review 10 of the best garden carts available for purchase.
The Best Garden Cart
Mac Sports Collapsible Outdoor Utility Cart
This Mac Sports design is a great option if you are on a tight budget. Holding a maximum weight of 150 pounds, we suggest this design for light gardening only. But despite its lower loading capacity, the Mac Sport is no less durable than its larger competitors and the heavy frame and thick fabric will prove to be reliable use after use.  It's also available in a large assortment of colors – so you get to choose your favorite shade of cloth too!
As a folding wagon, you won't have to spend any time assembling parts. You will have no problem with storage either since the frame collapses to a thickness of only 10 inches. One of the features we really like about the Mac Sports is its adjustable handle. This handle extends and retracts so that people of all sizes can pull the cart at an angle that's most comfortable for them. All-in-all, this is a substantial investment for a modest gardener.
Key Features:
Comes in a compact design
Made of sturdy 600D fabric
It is incredibly easy to set up
Specification:
Brand

Mac Sports

Model

B01J90FXNU

Weight

26.9 Pounds
Easy to open and close
Solid construction
Great adjustable handle that locks into place
Fits neatly into small spaces
Cannot carry much weight without damage
Cannot stand on its own when collapsed
Gorilla Carts GOR6PS Garden Cart
Altogether, the Gorilla Carts GOR6PS Heavy-Duty Poly Yard Dump Cart takes the 'work' out of garden work. With its new and trendy design, you can expect nothing less than a stress-free work session using the GOR6PS. What makes it even more stress-free? This cart can carry a whopping 1200 lbs without wobbling a tire. A lot of this can be credited to the new design of the frame. Not only does it enable speedy assembly, it equally touches up in areas of rigidity and flexibility, it increases the ground you can cover and also offers a precise turning radius.
That aside, the crowning jewel of this piece is the quick-release dump system that makes it incredibly easy to use. Thanks to this feature, loading and dumping contents are no longer a hassle. We promised you that it'd take the 'work' out of garden work and this is one of the components that greatly contributes to that. Even more, it is equipped with a rugged and sturdy poly bed that carries the load with ease. It's equally a breeze to clean, so you can carry just about anything without worrying about the clean up that follows. Speaking of carrying just about anything, thanks to the balance it's 4-wheel design offers, you can carry quite a lot with enhanced convenience. And with a 1200 lb capacity, we truly mean it when we say you can carry quite a lot.
Key Features:
Fitted with a 2-in-1 handle
Comes with a one year warranty
Can pull up to 1200 pounds
Specification:
Brand

Gorilla Carts

Model

GOR6PS

Weight

54 Pounds
Gorilla Carts GOR1001-COM Utility Cart
Needless to say, Gorilla Carts GOR1001-COM features the same variety of upgrades other Gorilla Carts products sport. But don't be too quick to put it in a box, this product has unique features that make it one of the best out there. With a whopping 1000 pound capacity, you'll be able to carry out a wide range of gardening, farming, and general outdoor jobs with ease. The attached steel bed is fitted with removable sides. So, you can accommodate even more items without stacking them up.
Everything from tree branches, tools, and even fence posts can be transported effortlessly on this cart. Making this even easier is the 2-in-1 handle. This addition gives you the option of either pulling the cart by hand or attaching it to a lawn tractor. There's very little work involved when this garden cart is in the picture. Couple this with the 13-inch pneumatic turf tires and you've got the recipe for a 'work smart, don't work hard' kind of day.
These tires ensure that there's no terrain that you can glide over. You'll definitely get your stuff from point A to B in one piece, and the cart will be in one piece too. All in all, this product is so easy to maneuver that anyone can use it. Whether you own a little garden in your yard or you have a lot more ground to cover, this is a product you can count on.
Key Features:
Can pull up to 1000 pounds
Incredibly easy to assemble
Fitted with detachable steel mesh sides
Specification:
Brand

Gorilla Carts

Model

GOR1001-COM

Weight

61.3 Pounds
Agri-Fab 45-0101 Max Utility Cart
Carrying things by hand became mundane centuries ago, even the ancients knew the value of a good cart. With Agri-Fab 45-0101 Max Utility Cart, you get a lot more than what the ancients were saddled with. This particular cart is equipped with a Heavy-duty steel bed capable of holding the aforementioned 750 pounds of load. Making it an even better product is the addition of wheel bearings with grease zerks to the mix. This does not only make it incredibly easy to use, but durability is equally in the bag.
Its design further accommodates scratch-resistant properties coupled with a powder coat finish. What this offers is a guarantee of durability and a whole lot of aesthetic appeal. Even more, thanks to its handy design, you can carry anything from fertilizer to wood and even gravel. Then there's also the addition of 16 by 4-inch pneumatic tires to the mix. What this does is to ensure that you can brave all terrains without causing any damage to the cart. Taking it all up a notch, this cart is fitted with a universal hitch that is compatible with all lawn tractors. So, you don't have to drag this by hand every single time. To crown it all up, there's a foot pedal attached which you can use to facilitate the dumping process. You must admit, this is nothing less than a well-thought-out piece of equipment.
Key Features:
Has a scratch-resistant steel bed
Comes with a three-year warranty
Equipped with foot pedals
Specification:
Brand

Agri-Fab

Model

45-0101

Weight

93 Pounds
Gorilla Carts GOR400-COM Steel Garden Cart
This green machine sits at the top of our list as our personal favorite. It is excellent value for money and its durability will ensure a lifetime of use. Starting this review off with the cart's 10-inch pneumatic tires, the Gorilla GOR400 can easily be pushed or pulled along challenging terrains while hauling up to 400-pounds of rocks, soil, mulch and more. And if you stick to this load limit, it's not likely that you will have to make use of the company's 1-year limited warranty.
This model also gets our whole-hearted thumbs up for its versatility. Removable sides allow the cart to transform into a flatbed within seconds so that you can move larger or more awkwardly shaped objects. The bed dimensions measure 34-inches by 18-inches, providing enough room to haul a sizeable load. Whether you farm for a living or do a spot of gardening in the afternoons, this utility cart will ensure that your projects go off without a snag. For more amazing products for gardeners, check out our guide to the best garden stools.
Key Features:
Has a versatile design
Fitted with a steel bed
Comes with a one-year limited warranty
Specification:
Brand

Gorilla Carts

Model

GOR400-COM

Weight

36.6 Pounds
Easy to assemble
Its versatility makes it handy to have around for all sorts of jobs
Handles difficult terrains well
Made from durable steel
There have been complaints about the tires emitting a strong chemical smell
Sekey's Outdoor Folding Garden Cart
If you are looking for a garden cart that comes fully assembled and ready for use on arrival, then we can recommend Sekey's heavy-duty collapsible wagon. While it's not typical for a garden cart to feature fabric in its design, this one does. A sturdy steel frame is covered in a durable fabric that is available in an assortment of colors. While the cloth may not be the most practical material for moving nature around, it can be easily removed for cleaning if dirt seeps into the fabric.
What makes this utility wagon convenient for gardening is its effortless handling and its ability to maneuver its way over many different terrains without a hassle. This collapsible design is also a good consideration for those who do not have much storage space. The large interior loading space quickly folds into a compact size so that it can fit into tight spaces. This type of versatility makes this model a perfect fit for those who would use it as camping and fishing cart, etc. over and above gardening. 
Key Features:
Wheels are 4″ wide and 7″ in diameter
Heavy-duty steel frame with 600D double-layered Oxford fabric
Adjustable handle
Loads up to 265lbs
Folds easily for storage
Specification:
Brand

Sekey

Model

B07BQKYL29

Weight

22.1 Pounds
No assembly required
Perfect for those who have little storage space
Solid construction
Easy to pull
The cloth fabric can be prone to wear and tear
The handle is a little flimsy
BXL Heavy Duty Collapsible Garden Cart
This heavy-duty utility cart by BXL makes our list for its premium quality design and its ability to hold a solid 160 pounds at once. Because of its ability to fold, we wouldn't say this model has specifically been designed for gardening only. Instead, BXL Heavy Duty Collapsible Garden Cart is a utility wagon that will come in handy for many scenarios. Still, with gardening in mind, we do recommend it for its large wheels that work well on any terrain and its ability to live up to its reputation for being a truly solid and heavy-duty tool.
Many reviewers have given the 600D fabric covering a thumbs up too. This means that you should be able to haul pointy rocks and branches without worrying about the cloth ripping. And when it comes to removing dirt stains, simply remove the cover and pop it into the wash. Sitting at the higher end of the price range, this model offers premium features with the added bonus of folding into a compact structure that can be stored easily. You may also be interested in some of the best beach wagons, so be sure to check them out.
Key Features:
Heavy-duty steel frame
Durable 600D fabric
Large wheels
Adjustable wagon handle
Collapses for convenient storage
Specification:
Brand

BXL

Model

B07F6KD9FT

Weight

30.4 Pounds
Literally sets up in seconds
Wide wheels suitable for use on soft sand
A premium quality design
Has a wide carrying capacity
May not fit through narrow pathways
Timber Ridge Sturdy Garden Wagon
A great lightweight choice for lighter gardening duties, the Timber Ridge utility wagon sets up quickly and can be stored easily in a crowded outdoor shed. With 4 oversized large wheels, this cart is stable on most terrains. It also features one of those nifty adjustable telescoping handles that lock at a preferred height. Suffice it to say, the design has been mastered to make hauling easy and effortless.
This garden cart has a weight capacity of 150 pounds, so don't expect to go lugging around timber and heavy rocks. It's been perfectly built, however, to haul light loads and is ideal for the casual gardener. Covered in durable 600D polyester material, the cloth cover may tear if exposed to sharp objects. This shouldn't be a problem if you only plan on moving soil, leaves, and twigs from point A to B.
Key Features:
8" diameter large wheels
Telescoping handle
Easy folding and space-saving mechanism
Holds up to 150 pounds
Sets up in seconds, no assembly required
Specification:
Brand

Timber Ridge

Model

Folding Camping

Weight

24.9 Pounds
A great option for those who want a lightweight cart
Collapses and sets up easily
Can be used for other chores
The fabric may tear easily
Polyester fabric gets dirty easily
Gorilla Carts GOR1400-COM Heavy-Duty Steel Cart
A must-have for successful gardeners with large plots of land. The Gorilla GOR1400-COM can haul a whopping 1,400 pounds at once. So, if you plan on lugging heavy rocks and timber around your yard, then this is one of the sturdiest and most heavy-duty garden carts on the market. And with a clever locking pin and turn handle, you can even hook this wagon up to a lawn tractor or an ATV! Yup, this model is definitely the perfect solution for folks with larger properties or farms with livestock.
Much like the GOR400-COM, this design also has collapsible sides to form a flatbed for larger and awkwardly-shaped objects. 15-inch pneumatic turf tires give you the grip you need to maneuver loads of garden refuse over various terrains with ease. And to top it all off, a 2-in-1 heavy-duty handle makes towing child's play. Easy to assemble and a dream to use, we simply have no gripes with the GOR1400-COM.
Key Features:
2-in-1 heavy-duty handle
15-inch pneumatic turf tire
52-inch x 34-inch oversized steel mesh bed
Removable sides
Pulls up to 1400-pounds
Specification:
Brand

Gorilla Carts

Model

GOR1400-COM

Weight

108 Pounds
Sides can be easily removed to form a flatbed
Can be pulled by hand or towed
Large hauling capacity
Durable and built to last
This cart is very heavy, so it won't be convenient for light gardening
Gorilla Carts GOR1201B Heavy-Duty Steel Utility Cart
We just love the feisty striking yellow color of this Gorilla Carts model. Aesthetics aside, the GOR1201B Heavy-Duty cart has been built to tackle any landscaping environment, so it's an ideal option for an avid gardener. Sticking to a more modest loading capacity when compared to the GOR1400-COM, this design can carry up to 1200-pounds at a time. It is a great choice for hauling leaves, yard debris, and even a few small rocks.
Like most Gorilla products, this model comes with a 1-year limited warranty. You can also expect a great aftersales service if you do experience any problems or have additional questions to ask. The cart is made from heavy-duty steel, so it won't wear and tear easily. And like many of the Gorilla Carts models, the GOR1201B allows you to easily remove the side rails to create a flatbed for larger items. A padded grip handle is a finishing touch. You may also like some of the best leaf rakes from our list, so be sure to check them out.
Key Features:
Padded 2-in-1 heavy-duty handle
Carts up to 1200-pounds
Durable 49-inch x 24.5-inch steel mesh bed
13-in pneumatic tires
Collapsible side rails
Specification:
Brand

Gorilla Carts

Model

GOR1201B

Weight

70 Pounds
Incredibly durable
The padded handle is very comfortable
Can hook up to a lawn tractor
One reviewer referred to the model's materials as "chinesium" (not real steel)
WHITSUNDAY Collapsible Folding Garden Cart
A garden cart has to be able to withstand frequent use, bulky loads, and bumpy terrain. The WHITSUNDAY folding cart does all of this while sitting on shelves at a more than reasonable price. This collapsible design features strong construction and the trolley can hold up to 120 pounds (which is not bad for a foldable design). It's also available in 7 different colors, so you can grab one to match your gardening gear.
The WHITSUNDAY gardening wagon is another model that's ideal for those who have limited storage space. Once collapsed, the wagon is very compact and will tuck itself neatly away into a closet or the trunk of a car. The wheels are strong and are made from solid rubber – ensuring great traction. This design's best selling point, however, is probably its adjustable handle that can be adjusted anywhere from 20-30 inches for added comfort. Be sure to also check out our guide to the best wheelbarrows for more handy products like this.
Key Features:
360-degree solid rubber wheels
Holds up to 120 pounds
Extra thick steel frame
Adjustable handle
Collapsible design
Specification:
Brand

WHITSUNDAY

Model

B07NNQC8GW

Weight

19.4 Pounds
Strong construction with durable fabric
Durable canvas fabric on the wagon can be removed for cleaning.
Easy to erect and fold
Available in a great selection of colours
The wagon itself is a little heavy
AMES 1123047100 Buddy Lawn and Garden Cart
This nifty critter sits on our list as the only model engineered out of hard plastic. It's also smaller in size when compared to most of our features and will best suit a casual gardener who doesn't plan on moving very heavy loads. The AMES cart has one very unique attribute that we certainly love; a lid that works well as both a sturdy seat and an easy to use handle.
The lid feature also gives you the option to store items within the trolley, which can then be left outdoors for a few nights (don't leave it out in direct sunlight as the plastic may become brittle). This budget-friendly design has a 2 cubic foot capacity and can carry everything from leaves, soil, and grass to a small load of gravel. The wheels come with steel axels so that you can pull the cart along bumpy terrain without any strain. An excellent option for those who do not want a fabric cart but can't afford a steel design. You may also be interested in some of the best electric weed wackers, so check them out.
Key Features:
7-inch diameter wheels
Lid doubles as a sturdy seat and handle
2 cubic foot capacity
Multi-use design
Durable plastic construction
Specification:
Brand

Lawn Buddy

Model

123047100

Weight

9.5 Pounds
A versatile model that doubles as a great gardening seat
Made from durable hard plastic
Wheels move smoothly across most terrains
A lightweight design
There are a few complaints about the hinges breaking easily
Garden Cart Buying Guide
Features To Look For In Garden Carts
Load Capacity - How big are the loads you plan on moving? If you plan on doing a bit of light gardening on the odd occasion, then you will get away with using a cart that has a load capacity that's less than 300 pounds. If you need to cart heavy gardening equipment around or have to lug gravel and the likes, then a steel cart that can carry well over 1000 pounds will be your best bet.
Tires - Your lighter weight garden carts come with plastic tires that are sufficient enough to carry loads along a mowed lawn. If you plan on doing some more challenging gardening, however, then you want to keep an eye out for a model that features pneumatic tires. Pneumatic tires are constructed out of rubber and are also filled with air.  This allows them to absorb some of the shock while you move heavier loads over rough terrain.
Bed Construction - A steel bed construction is the strongest option when it comes to garden carts. The steel structure will be able to withstand heavy use and it won't be easily damaged. Remember, though, that steel does rust – so that's one thing to keep in mind.
Plastic beds are another option. They are lighter and generally easier to pull. Most plastic designs are quite small, however, and there is always the possibility that they begin to crackle over time.
Storage - Do you have enough storage space to keep a large steel garden cart out of the rain? If you are limited with shed and closet space, you may want to consider a collapsible design that can fold away for easy storage. Some models fold so compactly that they can fit under a bed or in the trunk of a car.

Types of Garden Carts
Dump Carts - A dump cart has been designed to look like a utility wagon or wheelbarrow but it also has the ability to easily dump its contents.  This type of cart usually features a bucket-like shape instead of straight sides. Because of its unique shape, most dump carts are constructed out of hard plastic that's been molded to empty contents effortlessly.
Collapsible Carts - Collapsible carts are ones that have been cleverly designed to fold up so that they can be stored or transported easily. They feature fabric sides with an accordion metal frame. The sides cannot be removed and the load capacity is significantly less than a metal framed option.
Flatbed Cart - Flatbed carts do not have any side rails. Instead, they feature a flat platform that's been placed on wheels. Many garden carts come with rails that can be removed, giving you a 2-in-1 option so that you can use the flatbed to haul large or awkward objects and then you can attach the rails to carry smaller loads of twigs and leaves, etc.
Utility Cart - A utility cart is a cart that has more than one use. It can be used for the likes of gardening, camping, picnics, or for moving sports equipment. These carts generally come with added accessories and attachments, such as cup holders, pouches, and platforms that form tables.
Sign Up Now
GET THE VERY BEST OF GEARHUNGRY STRAIGHT TO YOUR INBOX