Last updated:
08 Jun 2020
10 Best Garden Carts (Review) In 2021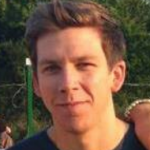 This product guide was written by Jordan Carter
Published
February 13, 2020
Enjoy a spot of gardening, do you? From watching your seedlings blossom to feasting on fruit and vegetables you grew yourself; gardening is a peaceful hobby that's also extremely rewarding. Of course, like with most hobbies, some specific tools are required. A garden cart, for example, is a handy tool that can be used to lug soil, debris, and other gardening paraphernalia around. In this buyer's guide, we will highlight and review 10 of the best garden carts available for purchase.
The Best Garden Cart
Garden Cart Buying Guide
Features To Look For In Garden Carts
Load Capacity - How big are the loads you plan on moving? If you plan on doing a bit of light gardening on the odd occasion, then you will get away with using a cart that has a load capacity that's less than 300 pounds. If you need to cart heavy gardening equipment around or have to lug gravel and the likes, then a steel cart that can carry well over 1000 pounds will be your best bet.
Tires - Your lighter weight garden carts come with plastic tires that are sufficient enough to carry loads along a mowed lawn. If you plan on doing some more challenging gardening, however, then you want to keep an eye out for a model that features pneumatic tires. Pneumatic tires are constructed out of rubber and are also filled with air.  This allows them to absorb some of the shock while you move heavier loads over rough terrain.
Bed Construction - A steel bed construction is the strongest option when it comes to garden carts. The steel structure will be able to withstand heavy use and it won't be easily damaged. Remember, though, that steel does rust – so that's one thing to keep in mind.
Plastic beds are another option. They are lighter and generally easier to pull. Most plastic designs are quite small, however, and there is always the possibility that they begin to crackle over time.
Storage - Do you have enough storage space to keep a large steel garden cart out of the rain? If you are limited with shed and closet space, you may want to consider a collapsible design that can fold away for easy storage. Some models fold so compactly that they can fit under a bed or in the trunk of a car.

Types of Garden Carts
Dump Carts - A dump cart has been designed to look like a utility wagon or wheelbarrow but it also has the ability to easily dump its contents.  This type of cart usually features a bucket-like shape instead of straight sides. Because of its unique shape, most dump carts are constructed out of hard plastic that's been molded to empty contents effortlessly.
Collapsible Carts - Collapsible carts are ones that have been cleverly designed to fold up so that they can be stored or transported easily. They feature fabric sides with an accordion metal frame. The sides cannot be removed and the load capacity is significantly less than a metal framed option.
Flatbed Cart - Flatbed carts do not have any side rails. Instead, they feature a flat platform that's been placed on wheels. Many garden carts come with rails that can be removed, giving you a 2-in-1 option so that you can use the flatbed to haul large or awkward objects and then you can attach the rails to carry smaller loads of twigs and leaves, etc.
Utility Cart - A utility cart is a cart that has more than one use. It can be used for the likes of gardening, camping, picnics, or for moving sports equipment. These carts generally come with added accessories and attachments, such as cup holders, pouches, and platforms that form tables.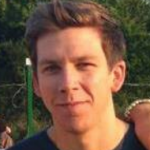 Jordan Carter is Gear Hungry's resident Editor-in-Chief with a genuine love and passion for all things tech. Jordan works diligently to ensure only the best products ever make it onto the platform and are showcased in Gear Hungry's carefully curated, tested and expertly researched, informative buying guides.
The best!
Gear, gadgets & stuff for men
Straight to your inbox