Best Power Tool Sets In 2022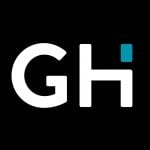 This product guide was written by GearHungry Staff
GearHungry Staff
GearHungry Staff posts are a compilation of work by various members of our editorial team. We update old articles regularly to provide you the most current information. You can learn more about our staff
here
.
GearHungry may earn a small commission from affiliate links in this article.
Learn more
When it comes to stacking up the workbench, getting a cordless tool set is an excellent choice to make. The combo sets are trendy in home garages and workshops because of their versatility, affordability, and also how portable they are when it comes to all-around handling. However, there are varying models of power tool combo sets on the market today, and these varieties belong to dozens of different brands and manufacturers from across the globe. No doubt, the availability of such options makes it tough to know which ones are right for your intended jobs, and those that are built to be well below the standard quality. So, our task was to research, test, and come up with the top eight power tool combo sets, and with this article, we believe your next search is going to end successfully.
The Best Power Tool Set
DEWALT MAX Cordless Drill Power Tool Set

The number one spot in all review articles is always reserved for the best of the best. With this piece on power tool combo sets, it is no different. In that vein, let us introduce you to the Dewalt Max Cordless Drill Combo Kit, which is the boss of all combo kits. Don't just take our word for it, it's according to existing users, and kit experts from across the globe. We love that this is a cordless unit since that means it is also extremely portable and easy to move around. As a whole, Dewalt has for many years been responsible for the design, production, and distribution of high-quality hardware tools that help make life easier and more enjoyable. So, their latest invention is no different from all others. 
The Dewalt power tool kit features a cordless drill, and a compact drill driver, responsible for the production of up to 300 watts of energy altogether. Also, for blade changes that won't require you to make use of a reciprocating shaft or touching blade, the Dewalt max combo kit features a keyless blade clamp. This feature isn't familiar with many other combo kits on the market, and as such, it raises the demand for our favorite machine. In a nutshell, you can change your blades with ease and forget about the use of wrenches thanks to Dewalt manufacturers. What's more, they are equally included in the design, a lithium-ion oscillating quick-change accessory system for all your attachments and blades. 
We trust the Dewalt team to deliver on their promise of top quality, durability, and high innovation with every product they launch. In turn, we believe that their Dewalt Max Cordless combo kit is the ultimate answer to all the needs of workshop owners and garage enthusiasts. They can use this combo kit with ease for all their fastening, cutting, drilling, and grinding applications. Even more, it is safe, user friendly, mighty affordable, and easy to move around.
Key Features:
300 unit watts of power
Reciprocating saw with keyless blade clamp
Oscillating tool quick change accessory system
4-½ inch 7000 RPM grinder
Circular saw with 6-½ inch carbide blade
Specification:
Brand

DEWALT

Model

DCK1020D2

Weight

37 pounds
Easy to use
Durable
Efficient
It has expensive batteries
This combo kit comes with only a two-piece set
Tools are heavy and loud
Makita XT612M Power Tool Set



When it comes to brushless motor technology, Makita wears the ultimate crown, as an innovative leader. Their latest product, the Makita XT612M Combo kit is everything you will ever want in a brushless motor unit and much more. With this combo kit, you're given a first-class ticket into the minds of Makita scientists and designers. So, you'll pretty much know exactly what runs through their minds, during every design process. Each part is meticulously built to ensure that you're able to enjoy using this outstanding, innovative, and user-friendly combo kit in the comfort of your garage. The Makita combo kit further comes with several brushless motor tools that deliver increased power and speed as well as longer run time and longer tool life.
You'll also like that Makita's best combo kit is highly efficient; it's basically an 18V lithium-ion brushless and cordless machine that is built for electrical control. What's more, the use of electricity allows the device to optimize battery and energy usage 50 percent longer, something other manufacturers are still struggling to wrap their heads around.
This combo kit also eliminates all carbon brushes, resulting in the machine performing efficiently for longer and also running cooler even when used for long periods. It equally features two variable speeds, driving and hammer applications, as well as a hammer driving drill for all kinds of drilling jobs. Based on all this, the versatility of this kit is one for the books.
We're recommending this amazing cordless combo kit for your garage and other workspaces, or as a great DIY gift for your pal who loves to build and drill through stuff. It's certainly one of the best on the market today, with competing brands tagging carefully behind without much success. Trust this combo kit to offer you all the necessary parts and pieces that go a long way to make your workbench more comfortable and efficient. Other components the kit comes with include a four-position flashlight and two batteries with a full charge range.
Key Features:
Efficient brushless motor
Variable 2-speed
Impact driver with 1500 lbs of maximum torque
5000 RPM circular saw
Four-position flashlight
Specification:
Brand

Makita

Model

XT612M

Weight

41 pounds
Short charge
The devices are durable
The tools are elementary to use
Comes with a single port charger
It has expensive batteries
This combo kit is very flimsy
DEWALT (DCK940D2) Power Tool Set

When asked about the best brand for hardware and garage applications, a lot of people look to Dewalt. This is a well-known brand that has made a name for themselves through their production of top-class products and machinery. Their designs are always unique, and as such, they stand out from their competition without much effort. If you're on the lookout for the perfect combo kit, this brand is here to save you with the Dewalt 20v DCK940D2 drill combo kit. This is an amazing cordless kit built with up to nine different tools for all your applications. It comes with several unique features that set it apart from the masses.
Our favorite Dewalt cordless combo kit features nine different tools, some of which are an oscillating tool with its equally amazing LED work light, a drill driver, a right angle drill and even a Bluetooth speaker to bring on the music and entertainment. This combo kit basically surpasses many other units which are more expensive and tons heavier. There's no project this combo kit cannot be used for; we can assure you!  What's more, every tool is specially built, with major consideration given to durability, longevity, and portability.
We're recommending the Dewalt family of power tools for you because according to all the reviews from existing users, and power tool experts across the globe, the brand has a clear understanding of what makes up a power tool box. They understand the mechanics of every tool in the kit, and why it's a necessity. You've never known the true meaning of work and efficiency until you get to work with the Dewalt combo kit.
Key Features:
½-inch drill driver
Reciprocating and Circular saw
Lithium LED worklight
Oscillating tool
⅜-inch right-angled drill
Bluetooth speaker
Specification:
Brand

DEWALT

Model

DCK940D2

Weight

41 pounds
It comes with two batteries and a charger
It is packed with tools for low prices
The tools have a very nice design
Comes with a single port charger
It has Expensive batteries
This combo kit has a very flimsy bag




Meet the Porter-Cable combo kit, another amazing unit in our arsenal, and a list of must-haves for your garage and workshops. Porter-Cable is a company with many strengths and its sole aim is to deliver quality and innovative products to customers. If we said that the Porter-Cable PCCK6198 hadn't enriched the lives of its existing users, we would be terrible liars. It provides you with all the necessary tools for your application whenever and wherever.
The Porter-Cable combo kit further features several tools, some of which include a drill driver, circular saw, jigsaw, reciprocating saw, oscillating multi-tool, an LED flashlight as well as a grinder for all your varying workshop needs. You'll also like that these tools come with specific measurements and dimensions which are common in every garage and home which go a long way to make your work easier. The Porter-Cable drill further comes with a two-speed gearbox and a high-performance motor. Both items are included to deliver the power needed to complete all your tasks.
Furthermore, the flashlight in this combo kit has 4 LED bulbs and a pivoting head. It equally produces up to 120 lumens, which is more than enough for all tasks. Then there's the impact driver which offers 1450 lbs of torque, while the circular saw has the highest performing motor on the market today. Even more, this motor allows for aggressive cutting within a short amount of time whilst the reciprocating saw in the Porter-Cable combo kit features a compact design that can reach all tight spaces with ease. It equally comes with a tool-free blade release to bring back your blades after use, and also for safety.
Key Features:
Suitable for a wide range of jobsite applications
Comfortable and ergonomic design
3-year limited warranty
Drill driver, impact driver, circular saw, tiger saw, jig saw and multi-tool
Flashlight
2 batteries and a charger
Specification:
Brand

PORTER-CABLE

Model

PCCK619L8

Weight

14.19 pounds
The power tools are easy to use
The tools are powerful
The tools have an outstanding design
Batteries could last longer and charge faster
The flashlight is not that good, and it's not LED
The plastic components are not durable

Ryobi! The name for all household hardware appliances and the answer to all your tough jobs. We've finally found an affordable and durable solution for you. If it wasn't already implied, it's the Ryobi P884 Combo Kit, a state of the art kit put together by the best in the business. This kit, unlike many popular kits, doesn't come with many tools, but the pieces included are powerful and exceptional enough to surpass the thousands that others may be armed with. What's more, this six-tool combo kit is built by Ryobi for your garages, and construction sites.
The power tool kit itself features an 18-volt dual-chemistry charger as well as two lithium batteries that can be used on any machine with ease. Even more, the lithium batteries can be charged and recharged within 30 minutes. It further features tool weights, some of which include the circular saw, impact driver, and a reciprocating saw. More, so there is a work light to allow you to operate in the night, a carrying bag for portability, and a job plus base. And for the most part, the tools in this combo kit are adjustable, making them more efficient and suitable for a lot more jobs.
Are you a DIY addict? If yes, chances are that this combo kit was specifically meant for you. It is the ultimate combo kit to transform all your dreaded chores into hobbies you can't wait to get started on. Its versatility is higher than what many of its contenders offer, increasing its demand on the market and fame across the globe. Even more, it comes highly recommended by experts and users because of its portability and affordability. Tying your investment in this brand all together is the three-year limited warranty offered by Ryobi.
Key Features:
2 18-volt lithium batteries
2 drill speed settings – 0 – 440 / 0 – 1600 RPM
Adjustable and pivoting reciprocating saw
Multi-functional worklight
Carry bag included
Tool-free blade change
Specification:
Brand

Ryobi

Model

P884

Weight

1 pounds
Battery life is astonishing
The power tools are easy to use
Affordable
This combo kit comes with only a two-piece set
It comes with only one battery
It has a lot of mixed reviews



Here's yet another wonderful combo kit from the Makita camp. Considering all the hype, have you ever wondered how Makita became one of the world's favorite brushless motor brands? We have too! And that's why we've studied all their products since their launch, coming up with one major observation; Makita is an evolving and learning brand. This company is always on the lookout for new technologies that support its brushless motor brand. Their team consists not just of designers and engineers but also technology enthusiasts who understand the need to keep power tool sets at par with evolving principles and theories.
On that platform, we present to you the Makita XT3355 Combo Kit, an outstanding unit that encompasses quality, stability, and durability without much effort. Altogether, this is undoubtedly a combo kit with a difference. It is put together by like-minded professionals, to function as an efficient brushless motor. Since it's powered by electricity, you're guaranteed of optimized battery energy usage at all times, which many other brands cannot boast of. This combo kit, like many of their other combo kits, eliminates all carbon brushes, therefore ensuring the long life of your unit.
The Makita Combo Kit further features two variable speed settings, a driver drill, flashlight for night works, and genuine Makita batteries and chargers that don't blow up when you least expect it. The quality attached to every tool and accessory here is highly impressive, making this combo kit a worthy investment. If you want a portable combo kit that doesn't require a lot of capital but provides you with worlds worth of quality, look no further than the Makita Combo Kit. We trust this device to reduce your working time, and also make those hours feel like their positively melting away. You may also like some of the best mechanic tool sets from our list, so check them out.
Key Features:
18V LXT
Lithium-Ion Brushless
Cordless 3-Pc.
Variable speed impact driver
Specification:
Brand

Makita

Model

XT335S

Weight

11.9 pounds
Short charge
The devices are durable
The tools are easy to use
Comes with a single port charger
It is a bit expensive
This combo kit has a very flimsy bag

The Black+Decker Combo Kit is by far one of our personal favorites; it's also a winner among workshop tinklers. This DIY worthy combo kit is a cordless unit featuring four amazing tools for all your applications. It's suitable for large and small projects alike since it operates using a double runtime, without consuming a lot of energy. We simply love that the Black+Decker combo kit is cordless because it allows for easy transportation and movement when that's what you need. Besides the two-battery system, there are other fantastic tools this combo kit features that enable you to work with a new level of ease. 
The first tool in this combo kit is a drill/driver, but there's also a clutch and an LED system that lights up your work surface for proper visibility at all times. The next tool is a circular saw, which has a sharp blade and a high torque motor for top-notch performance. For the most part, the next tool on the list offers tool-free blade changes and a great engine. It comes in the form of a reciprocating saw that can be used for a wide range of applications in and outside a workshop.  That's not all, the last accessory is the flashlight or work light that uses a whopping 70 lumens for up to 11 hours until a recharge is needed.
With this setup, you can enjoy working from home, and say goodbye to the need for external help with home fixtures and fittings. The Black + Decker combo kit has come to rescue you from unnecessary spending and has also equally come to offer you the joys of cordless drills. This combo kit is convenient, portable, and extremely durable. Every aspect is further sustainable and efficient enough to beat other competing brands hands down. Our guide to the best drywall cutout tool features some amazing options you might want to add to your tool collection, so check them out.
Key Features:
11 position clutch
Two batteries
20v max cordless drill
Up to 11 hours of runtime
Specification:
Brand

BLACK+DECKER

Model

BD4KITCDCRL

Weight

14 pounds
It comes with two batteries and a charger
The tools are powerful
The devices have a very nice design
Batteries could last longer and charge faster
It has expensive batteries
The flashlight is not good




The SKIL combo kit is a four-tool kit that has taken the hardware market by storm thanks to its performance. This kit happens to be one of the best power tool sets in today's market, overtaking several popular brands in the process. It features only four tools, but each machine is durable and efficient enough to be used for diverse applications. We trust that with such versatility under their belt, SKIL will be your next choice when searching for the perfect power tool. It is a one-stop-shop for both large and small projects, and we'll show you why.
This four-tool combo kit from SKIL features a cordless drill driver, a charger, reciprocating saw, impact driver, and two lithium batteries. The batteries and chargers are unique to SKIL and as such cannot be used with any other products. So, there's an element of exclusivity there. Furthermore, these tools are everything your home needs and more; they are equally the most suitable option for workers undertaking both heavy-duty and light projects simultaneously. Mostly because it can be moved around the house with ease, thanks to its compact nature and easily portable build.
The SKIL combo kit offers a longer battery life and run time thanks to its battery. Furthermore, the versatility of this combo kit allows it to work for varying tasks, some of which include the loosening of tight bolts, installing shelves, illumination of dark spaces, and the assembling of new furniture. There is so much more to use this combo kit for and you'll never know until something pops up. Users around the world have come out to recommend SKIL range of products for all DIY lovers, and those who wish to spend less on external help with minor fixtures and fittings within their home.
The combo kit is used in homes, offices, construction sites, and anywhere hardware tools are required for quick fixes as well as some longer projects. All in all, the SKIL brand aims to create a product that is user-friendly, affordable, and mighty durable. All their goals are met with this concise, yet comprehensive combo kit, which is revolutionary. Work on your home like never before, with this fantastic combo kit in your arsenal. If you're not handy yourself, the SKIL makes for a great gift option for family and friends who love working with their hands. You may also be interested in some of the best power screwdrivers from our list, so check them out. 
Key Features:
20v cordless drill driver
Led spotlight
Reciprocating saw 
Two 2.0ah lithium batteries
Specification:
Brand

Skil

Model

CB739601

Weight

11.71 pounds
Powerful tools
Versatile machines
Outstanding design
This combo kit is of great value to even professionals
The battery component has mixed reviews
The oscillating tools are not durable
Tools are heavy and noisy
Sign Up Now
GET THE VERY BEST OF GEARHUNGRY STRAIGHT TO YOUR INBOX