Best Mechanic Tool Sets In 2022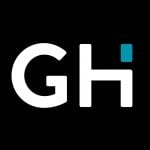 This product guide was written by GearHungry Staff
Last Updated
February 25, 2020
GearHungry Staff
GearHungry Staff posts are a compilation of work by various members of our editorial team. We update old articles regularly to provide you the most current information. You can learn more about our staff
here
.
GearHungry may earn a small commission from affiliate links in this article.
Learn more
Owning a mechanic tool set is a necessity for every home, as not everyone can go through the stress of logging a tool box around. No doubt, there are always little projects to work on around the house, from broken sinks to a stalled car battery. And while getting a handyman is a good idea, it isn't always necessary, as the presence of a competent tool set can save lots of money. What's more, as a consumer, it is only natural that you would want the best tool set you can get your hands-on, and that's what we're here to help with. After scouring the internet, we now present to you the best mechanic tool sets available for purchase.
The Best Mechanic Tool Set
WORKPRO W009044A 408-Piece Mechanics Tool Set
If you've ever seen those large, multi-layered makeup boxes, then you'll have an idea of what the WORKPRO W009044A 408-Piece Mechanics Tool Set looks like. With a whopping 408 pieces included in this set, you'll have a harder time figuring out what this set doesn't do. It all comes neatly arranged in an aluminum box with three drawers where everything is kept. Additionally, the tools are of the highest standard and can hold their own against other top brands out there and the devices are forged with chrome vanadium, which adds to their toughness and durability. No doubt, these are tools that won't break while in use and can last you for a very long time.
Rest assured that if you are into DIY, this is the ideal product for you as it has all the items you will need for all the projects you want to take on. The impressive customer service is also another reason you would want to get the WORKPRO. A lifetime guarantee and the confidence that you can reach a helpful agent at any time of the day also adds to the attractiveness of this incredible tool set. Due to the sheer number of items it contains, this isn't the easiest tool set to move around, but it more than makes up for that with the number of applications it can be put to. Be sure to also check out our selection of the best tool chests for more amazing products like this.
Key Features:
Contains 408 pieces of various tools
Trendy metal case that is durable and attractive
High-quality tools that are useful for most tasks
Incredible customer service and lifetime warranty
Specification:
Brand

WORKPRO

Model

W009044A

Weight

27 Pounds
AmazonBasics Mechanic Socket Tool Kit Set
If you look around the internet searching for the best (insert whatever name here), it isn't uncommon to find AmazonBasics in the list as they deliver on quality time and time again. They have done so once more with the AmazonBasics Mechanic Socket Tool Kit Set, which is like most of their products, decent. Known for their affordability and efficiency, the AmazonBasics mechanic tool set is one that presents more value than your average tool set. Also, it comes packed with 145 quality pieces that can be used for a myriad of projects, including assembly and slight fixes and the tools are all forged with chrome-vanadium steel, which makes for some pretty strong tools which don't break under pressure or fall apart when in use.
Add to that the beautiful case, and you have a tool set that is a no-brainer recommendation. The case is made with a polished chrome finish, which not only makes it easy on the eye but also prevents your tools from suffering corrosion or rust. Also, the quick-release switch and reversible mechanism of all the tools make using the AmazonBasics a cinch, and it is useful for both amateurs and professionals who have various projects to work on. Overall, it contains a 2-piece drive pear-head ratchet, which is easy to use even in tight spaces and adds to the convenience experienced when working with this tool set. You may also be interested in some of the best tool vests from our list, so be sure to check them out.
Key Features:
Pear-head ratchet with impressive maneuverability for use in tight areas
Contains 145 tools to work with
Strong and durable case for easy transport
Chrome-vanadium steel forged equipment for long-lasting satisfaction
Specification:
Brand

AmazonBasics

Model

AMZ1701

Weight

13.12 Pounds
DEKOPRO 168 Piece Socket Wrench Mixed Tool Set
The DEKOPRO 168 Piece Socket Wrench Mixed Tool Set is the one-stop kit for all your DIY projects. Made with high-quality steel, the DEKOPRO tools are all made to last for a long time and are resistant to rust. With 168 pieces, you are assured that you have all the tools you need to carry out most small tasks. Included in the set are 1/4 inch and 3/8inch metric-sized sockets along with a precision screwdriver, pliers, hammer, wrench, tape measure, and so much more. Also added to the kit is a very versatile 72-tooth ratchet, which changes direction pretty swiftly and can be used in tight spaces.
How about the container it comes in? The DEKOPRO tools are housed in a sturdy case that features a beautiful design and is blow molded to protect all the tools contained therein adequately. The black color is sharp and looks pristine even after a period of prolonged use. What's more, the yellow handles of most of the tools contrast beautifully with the black and make for a beautiful case. The case also sports a secure grip, which makes it very comfortable to lug around with you.
Key Features:
Soft grip handle for screwdrivers and pliers for comfortable use
Sturdy case for easy movement
168-piece tool set for different projects
Exquisite design
Specification:
Brand

DEKOPRO

Model

ET00654

Weight

13.45 Pounds
DESOON 128 Pieces Mechanics Tool Set
Complete with quality grade wrenches, ratchets, sockets, and screwdrivers, the DESOON 128 Pieces mechanics tool set is also worthy of consideration. All the tools are constructed with high-quality steel and then finished in high-polish chrome. This ensures that the tools are resistant to rust and corrosion and also increases the strength and durability of the tools which then allows you to handle all the work you want with ease and comfort. Of course, all the tools meet ANSI specifications and can be used for industrial or domestic jobs.
The tools also call a durable blow-molded case home, and the protection it affords to the tools is remarkable and is something you don't find on just any tool set. The design is also pleasing to the eye and the choice of black as the color for the case is strategic in nature. The color means that it is dirt resistant, which also means that it retains a dependable and professional look even after a while. That's not all; the tool set is also useful for most tasks, and with 128 pieces, you will never lack the necessary tools to get the job done. You may also be interested in some of the best screw guns from our list, so be sure to check them out.
Key Features:
Contains 128 pieces for various applications
Equipment crafted with high-quality steel
Strong, portable case
Dirt-resistant due to black color
Specification:
Brand

DESOON

Weight

6.45 Pounds
Craftsman 450-Piece Mechanic's Tool Set
You will struggle to find a more comprehensive mechanic's toolset than this one. Made by Craftsman, this kit has 191 sockets, 16 combination wrenches, three quick-release ratchets, six extension bars, and a magnetic handle. Together these tools are capable of fixing pretty much anything. We can guarantee that you won't find yourself looking online anytime soon for a size you don't already own. 
When you have this many tools, you need a place to keep them organized. Fortunately, the Craftsman 450-Piece Mechanic's Tool Set comes with a large plastic carrying case that wouldn't look out of place in a professional workshop. It has four levels of storage space and a dedicated area for each tool and attachment. Made from vanadium steel and finished in chrome, these tools will last for years and are protected by a lifetime warranty anyway. Because of the number of tools in this kit, we'd only really recommend it to someone serious about mechanics. For everyday jobs around the house, it's overkill. 
Key Features:
450-piece set 
191 sockets (6-point, 8-point, 12-point)
16 combination wrenches
6 extension bars 
3 quick-release ratchets
4-level plastic carrying case 
Lifetime warranty
Specification:
Brand

Craftsman

Model

981080001

Weight

46 Pounds
DEWALT (DWMT75049) Mechanics Tool Set
The Dewalt DWMT75049 Mechanic's Tool Set is one of the best-reviewed on Amazon. Users love both the range of tools in the set and the quality of each tool. When you spend money on a product like this, you want something that can be passed down from generation to generation. Tools aren't something you should have to buy more than once in your life. It's easy to see that Dewalt knows that. Made from chrome vanadium steel, these tools are built to take a beating. 
There's a total of 192 pieces in this set including a ton of different sized attachments (you can find the total list on the Amazon listing). However, the most attractive thing about this set, in particular, is the 72-tooth gear system they've put in the ratchets. Designed for high-torque ratcheting, you can easily get torque in tight spaces, which is important when you're working under the hood.
Key Features:
192-piece set 
Made from chrome vanadium steel 
72 ratchet gear system 
Deep laser etching for easy identification 
Durable carry case included
Specification:
Brand

Dewalt

Model

DWMT75049

Weight

37.1 Pounds
EPAUTO 45 Pieces Drive Socket Set
This EPAUTO 45 Pieces Drive Socket Set has some seriously impressive reviews on Amazon. Made in Taiwan and costing less than $40, you wouldn't expect a huge amount from a set like this. But this mechanic's toolset exceeds all expectations. Like the most expensive socket sets on the market, the tools are made from chrome vanadium steel, which means they're resistant to corrosion (although you should still clean them properly after each use). 
The set includes a 72-tooth pear headed ratchet, two extension bars, 24 metric sockets, 16 SAE sockets, and a universal joint. All of this comes in a durable and lockable carrying case. For this price, you can't expect the most comprehensive mechanic's toolset on the market, but this set has all the most common sizes, so it should cover you for most jobs. 
Key Features:
45-piece set 
72-tooth pear headed ratchet
Made from chrome vanadium steel 
24 metrics sockets & 16 SAE sockets 
Durable carrying case included
Specification:
Brand

EPAUTO

Model

ST-004-3

Weight

7.58 Pounds
Next up, we've got another Craftsman Mechanics Tool Kit for you to check out. This one is much smaller than the first Craftsman kit we featured but we think it's more suited to the average customer. This 102-piece kit is designed to be a comprehensive tool kit for your home. In addition to the ratchets and sockets, you get a fiberglass hammer, measuring tape, four screwdrivers, three different types of pliers, two sets of hex keys, a spanner, and a retractable blade knife. Together, these tools should be capable of any job you need to do around the house. When you consider how many tools are included in this list, it's pretty amazing that it costs less than $100. Admittedly, the tools aren't as high-quality as Dewalt or Stanley tools, but they are still designed to last for years. If you don't have any tools in the house, this is the kit you need. Our guide to the best power tool sets features more amazing sets for your workshop, so check them out.
Key Features:
102-piece starter kit 
60 specialty tools 
Durable carrying case included 
Lifetime warranty
Specification:
Brand

Craftsman

Model

CMMT99448

Weight

14.17 Pounds
Mechanic Tool Set Buying Guide & FAQ
How We Chose Our Selection Of Mechanic Tool Sets
Brand - For a consumer, the most important thing is always trust. If you buy a product and you love it, odds are you'll repurchase it. This is how trust is built, and this is the lifeblood of brands. The most successful brands on the planet are not only the ones that make the best products but those who have the most trust from their consumers. With the list above, we had a look at some of the best brands in the work tool space, and we presented them to you. All the brands above are well-run and continuously churn out quality material.
Price - Price is an essential determinant in buying any product, and we took that consideration very seriously before making this list. There are tool sets like the AmazonBasics that is both affordable and fit for purpose. Other sets are more expensive, but they come with the assurance of quality due to the brand and the number of tools contained in the collection. All the tool sets above are relatively affordable. More impressive still is that they are not only affordable for most people but also convenient and useful for both newbies and veterans.
Reviews - There are fewer methods more trusted in getting a feel for the quality of a product than looking through customer reviews. This then more or less gives you an aggregate reading as to the suitability of a particular product. If you see a tonne of one stars, then you know the product should probably be left alone and vice versa. There are a lot of websites, and for the meticulous shopper, going through every one to see the review score can be a drag. That's why we do it for you. All our selections above were chosen after an extensive look at customer reviews, and we found that these products were the most favorable. They are all worthy of a shout, and while there are negative reviews for every product, they are far outweighed by the positive ones.
 Features To Look For In Mechanic Tool Sets
Number of tools - When seeking out your next tool set, it would not harm to pay attention to the number of tools housed in the kit. There are a lot of applications that a tool set can be put to, and most of them require different tools. The screwdriver used to tighten a bolt in a generator set is different from the one you would use when trying to unscrew a controller. Therefore, the number of tools is crucial as it more often than not, indicates just how versatile your tool set it. While it is usually advised that you go for a tool set with more tools, it is also important to note that smaller tool sets have some merit too. Smaller tool sets are smartly curated and usually contain popular tools and sizes that are effective for a large number of jobs and projects.
Warranty - Always look to see how much warranty your tool set has before making a purchase. Tool sets aren't incredibly expensive, but you can't exactly call them cheap either. This means that they represent a substantial financial commitment on your part as the buyer and, therefore, need to last for a reasonable amount of time. Some of the products highlighted above have limited lifetime warranties, which give them an advantage over some other tool sets on the market. Therefore, if some of your tools break while in use, you can always get them replaced when you call in.
Case - The case is the object that houses all your tools. It is also an essential component of tool sets, as they are the first line of defense for your tools. If your tool set has an inferior case, the contents can get damaged rather easily and are a lot more susceptible to corrosion and rust. This is why it is essential to get a case that adequately shields your equipment and is sturdy enough to handle scrapes, bumps, and falls.
Mechanic Tool Set FAQ
Q: What are the mechanic tool sets?
A: These are kits that are used for various industrial and domestic projects around the house or other environs. They are usually equipped with a wide range of tools, including screwdrivers and pliers, to carry out repairs or assembly. They can be used to do things like fix automobile problems or similar conundrums.
Q: What tools should be included in mechanic tool sets?
A: An excellent tool set needs to contain a wide array of tools. The number of devices may vary, but it is important to keep an eye out for some of these tools: Ratchet and sockets, Allen keys, spanners, pliers, hammers, and so much more. There are a lot of things contained in a tool set, but if it has the tools above, then you can be sure you would not lack any useful tools.
Q: How should I care for my mechanic tool set?
A: If you take good care of your tools, they will always work well for you. To ensure that they last as long as possible, it's necessary to store your tools properly. All tool sets come in a case in which the instruments are neatly arranged, keeping the tools back in their slots after use is one way to take care of your tools. Another great way to keep your tools serviceable is to clean them after each use. This ensures that your tools stay clean and are more resistant to rust or corrosion.
Sign Up Now
GET THE VERY BEST OF GEARHUNGRY STRAIGHT TO YOUR INBOX