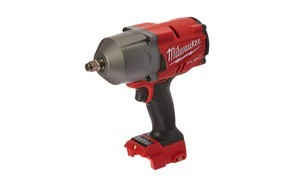 Milwaukee 2767-20 M18 Cordless Impact Wrench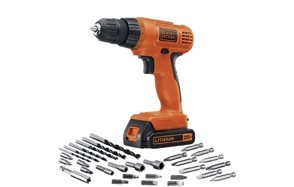 BLACK+DECKER LD120VA 20-Volt Max Lithium Drill/Driver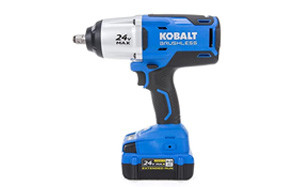 Kobalt 1/2 inch 24-Volt Cordless Impact Wrench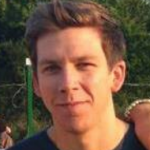 For those jobs in your garage or workshop where sheer brawn just isn't going to cut the mustard, what you need by your side is a reliable and powerful cordless impact wrench to make short work of loosening and tightening bolts, nuts, and lugs. It's an incredibly useful and versatile tool and one that is well worth adding to your home power tool armory! If you don't have one already or you fancy upgrading to something more efficient, cordless and perhaps also features a brushless motor, we've pulled together our pick of the best around. Once you've invested in one of the best cordless impact wrenches, you will definitely wonder how you ever survived without one.
The Best Cordless Impact Wrench
Cordless Impact Wrench Buying Guide & FAQ
There's a considerable amount of variety and flexibility in this category, so it makes sense to carefully consider your options and assess the key features that are most important to you before committing to the purchase of a new cordless impact wrench.
Battery - Being cordless is super convenient and provides a tremendous amount of flexibility and portability, but if your wrench isn't powered up, it's of no use. That's where battery life is crucial. If you know that you are going to be using your impact wrench for long work sessions, you don't want to be continually stopping to recharge it. In terms of battery types, you have two principal options. Lithium-Ion which utilizes the latest technology or Nickel-Cadmium battery packs.
Torque and Power - Torque is necessary and safe to say that the higher the maximum torque attributable to your impact wrench, the more power it will have to provide demanding jobs. You should also consider the RPM (revolutions per minute) as well as the IPM (impacts per minute) both of which will affect the overall performance of your power tool.
Grip - If you're going to be using your tool for prolonged periods, or if you're likely to get sweaty palms, you need an impact wrench that you can both securely and comfortably hold and operate without fear of it slipping through your fingers. Look for models that feature texturized rubber grip handles which have been ergonomically contoured. These will deliver the best results and minimize user fatigue.
Portability - By nature of the fact that they are cordless, automatically you have more freedom to move around and to work in spaces that would be difficult to operate in otherwise if you had to be tethered to a power outlet. If you also select an impact wrench with a belt loop attachment, you will be able to take it inside, outside and even up a ladder with you for the ultimate flexibility.

Cordless Impact Wrench FAQ
Q: What Is A Cordless Impact Wrench?
A: It's an excellent, powerful and convenient tool that any owner of a bike, car, boat or any accessory featuring wheels should own. If you ever need to put in and take out lugs, nuts, screws, and bolts, then you should have a cordless wrench in your workshop arsenal. Excellent for performing a multitude of DIY jobs around your home, they're nothing short of a necessity if you happen to work on an assembly line or in the automotive industry.
Q: Can You Use An Impact Wrench To Remove Lug Nuts?
A: Absolutely you can, yes, depending upon the amount of overall torque that your driver has. To remove something like a stubborn lug nut you will require a minimum amount of around 120 ft-lbs of torque otherwise you just won't be able to prise the lug lose, especially if it's been over tightened in the first place which is a common occurrence. Many of the most powerful impact wrenches can deliver up to 200 ft-lbs of torque so be sure to check out the maximum number of the model you propose to purchase to ensure it's sufficient to carry out the job.
Q: Will An Impact Wrench Break Bolts?
A: Impact wrenches have been specifically designed to safely remove and reinstall bolts, lugs, screws and the like without breaking them, as long as they've not been over tightened in the first place. Always ensure that you are using the correctly sized impact wrench for the job that you are performing to avoid any unwanted breakage.