Best Track Saws In 2021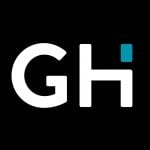 This product guide was written by GearHungry Staff
Last Updated
May 23, 2019
GearHungry Staff
GearHungry Staff posts are a compilation of work by various members of our editorial team. We update old articles regularly to provide you the most current information. You can learn more about our staff
here
.
GearHungry may earn a small commission from affiliate links in this article.
Learn more
Carpenters and other tradespeople that rely on producing straight cuts on a variety of materials should have at least heard of some of the benefits to be gained from using a track saw for projects.
And although table saws and circular saws will always have their uses, taking a look at why the best track saw models included in our list are preferable wood-cutting tools should give you much more insight.
The Best Track Saw
Makita SP6000J1 Track Saw




Whether you make a living by working on various wood-based projects or you just enjoy working with wood as a hobby, getting your hands on Makita SP6000J1, an extremely accurate track saw, could make a huge difference to the standard of your work.
And for tradespeople tired of getting told off for the amount of dust they create when plying their trade at customer properties, the lack of dust coming from this baby should be a selling point. Make sure you also check our guide to the best scroll saws.
Key Features:
6-1/2-inch blade
12.0 AMP motor
Stackable tool case
Specification:
Brand

Makita

Model

SP6000J1

Weight

28 pounds
Very easy to use
Great for breaking down MDF
Hardly any dust with this system
Doesn't come with a riving knife
Festool 575389 Plunge Cut Track Saw

Woodworkers that get annoyed with their tools from time-to-time could pile on praise for Festool 575389 Plunge Cut Track Saw. Not only is this model lightweight and dead easy to operate but it's also incredibly sturdy.
Indeed, carpenters happy to spend many hours a day working on a shop fit project or door hanging job should be able to put this tenacious tool to good use. In order to appreciate what this saw can do; readers should scrutinize all its cool features. Our handy guide to the best miter saws features more great products like this.
Key Features:
HW W48 blade
1,350 – 3,550 rpm blade speed
Slip-clutch feature
Specification:
Brand

Festool

Model

575389

Weight

13.6 pounds
Superb for difficult angles
Dust-collection system
Very lightweight design




Once you've got used to the fact you don't need clamps for this powerful saw, you'll be able to fully enjoy using this well-designed cutting tool. And with its fair-sized blade at 160mm and lightweight design, this saw is a worthy workshop addition.
Of course, shopfitters or finishing carpenters that need to travel around a lot for their work will love the portability of SHOP FOX W1835 Track Saw. Not only is it easy to get it from job-to-job but easily used in tight spaces too. Be sure to also check out our list of the best bow saws for more great items like this.
Key Features:
160mm blade
120V, 9A, 1.1KW Motor
1-1/2-inch dust port
Specification:
Brand

Shop Fox

Model

W1835

Weight

12.79 pounds
Splendid for trimming doors
Goes through full plywood sheets easily
Very firm and stable sawing experience
Angle cutting lock could be better
WEN 36055 9-Amp Plunge Cut Circular Track

If keeping track of your woodwork jobs is an issue then it's probably time you got yourself a tool with a proper guiding system. As WEN 36055 Circular Track has two 27-inch tracks and connectors, working on extensive lengths of material should be easily achieved.
Carpenters pushed for time can make good use of the powerful motor and carbide-tipped blade – ripping through solid wood-based slabs and sheets. In addition, avoiding the doghouse with very little mess at home shouldn't be difficult. Love this product? Check out our review of the best jigsaws for our top picks. 
Key Features:
6-1/4-inch blade
9 AMP motor
Two 27.5-inch tracks
Specification:
Brand

WEN

Model

36055

Weight

11.1 pounds
Suburb bevel-cutting lock
Strong carbide-tipped blade
Splendid plunge-cut action
Potential track alignment issues
Triton TTS1400 Plunge Track Saw




As one of the leaders in power tool supplies, there's no wonder that Triton has provided this reliable and accurate option in the best track saw. Carpenters that don't like to waste time will love being able to change the blade without too much fuss.
And although Triton TTS1400 Plunge doesn't include tracks, it won't be long before you're producing cuts to very high standards. Whatever kind of details you're after, using the bevel cutting feature and fast set up will allow you to get off to a flying start. Find more great products like this by checking out our guide to the best reciprocating saws.
Key Features:
6-1/2-inch blade
1400W / 12A variable speed motor
Dual-alignment cams
Specification:
Brand

Triton

Model

TTS1400

Weight

6.53 pounds
Ideal for cutting hardwood flooring
Safe and easy blade-changing system
Easy to produce smooth and accurate cuts
Scale could be more accurate
DEWALT DCS520B 60V MAX Cordless Track Saw

Most trades people that use a range of power tools will appreciate the need to have at least a couple of cordless options. Apart from corded tools being quite dangerous to use, they can be a bit awkward at times.
To say this world-famous DEWALT DCS520B 60V MAX Cordless Track Saw is a pleasure to operate would be a massive understatement. There are many details that can be created on various materials including baseboard lengths with its highly adjustable cutting- depth system. Don't forget to also check our guide to the best tile saws.
Key Features:
6-1/2-inch blade
60V motor
Cordless power
Specification:
Brand

DEWALT

Model

DCS520B

Weight

12.5 pounds
Battery can be charged quickly
Almost dust-free saw
Antikickback feature
Festool 575387 Plunge Cut Track Saw




As most woodworkers will agree with, it's essential to have the right tool for whatever job you plan to undertake. And by investing in Festool 575387 Plunge Cut Track Saw for a wide-range of projects, it shouldn't be hard creating finishes you were hoping to achieve.
In order to avoid kickback when ripping through your choice of wood, it's wise to purchase one of the best track saw models that has a built-in riving knife system that will help avoid issues when cutting.  You may also like to check our guide to the best band saws.
Key Features:
Riving knife feature
1200W motor
Micro-adjustable depth
Specification:
Brand

Festool

Model

575387

Weight

7.69 pounds
Rips through plywood like a dream
Changing blades is quick and easy
Great for straightening wood edges
Accessories are quite costly
Festool TS 55 REQ Track Saw

Homeowners passionate about DIY often appreciate the difference in quality forthe tools they use. Amateur carpenters aspiring to make a really good job of their latest DIY project will usually buy one of the best track saw models around today.
And as Festool TS 55 REQ Track Saw is great quality for a number of reasons, DIY fans who don't wish to go against the grain would be smart to add this to their online basket. Our selection of the best camping saws offers more great items so check them out.
Key Features:
Splitter knife system
120V motor
Flat housing design
Specification:
Brand

Festool

Model

561556

Weight

19.56 pounds
Accurate and versatile
Superb for custom cuts
Portable option
Instructions a bit difficult to follow

As we move down to the end of our comprehensive list in the better deals in track saws, we may not be surprised to hear of slight tweaks by consumers. Nevertheless, the positive feedback on this track saw is definitely justified.
We only have to look at the many reviews about the cool things featured on the Grizzly T10687 Track Saw to appreciate just how popular this model is. This saw is certainly suitable for a wide range of materials such as MDF boards for interior work. If you are a passionate handyman, check out our guide to the best circular saws.
Key Features:
Riving knife
Powerful motor
Variable cutting depths
Specification:
Brand

Grizzly

Model

T10687

Weight

12.9 pounds
Ideal for working on plywood
Durable saw
Provides a lot of stability
Plunge spring is too long




It's one thing having created the perfect man cave for woodwork projects but if we fail to get hold of the best tools, we'll end up with an uphill struggle. Adding thisaccurate rail saw to our shop could put to bed the fear of not being well-equipped for jobs.
There are numerous reasons for DIY fans to consider this one of the best track saw models to be good value for money. As Bosch Tools Track Saw is great for many materials to work on, the sky is the limit once you get ready to start another home improvement job. This also makes a perfect DIY gift for your loved ones.
Key Features:
6-1/2-inch blade
Powerful motor
Optional attachments
Specification:
Brand

Bosch

Model

GKT13-225L

Weight

10.2 pounds
Great for laminated-particle boards
Blade breezes through material
Single-bevel pivot point
Dust extraction might be more efficient
Track Saw Buying Guide & FAQ
How We Chose Our Selection Of Track Saws
Although there are various things to consider when compiling a buying guide list for track saws, we have focussed on what we consider to be the three most important:

Price - Having the money to buy any model of track saw regardless of its price is all very well, but it doesn't always mean that we will spend our cash wisely.
With this crucial aspect in mind, not all the models of track saws are what we would expect in terms of cost for reliable products in this power tools category.
Brand - If we consider some of the top names in power tools, there should be no real wonder seeing the likes of Makita, Shop Fox andFestool in our buying guide listing.
We've only got to look at the products produced by these conquerors in cutting tools to realise these brands are unlikely to stop providing high quality track saws.
Reviews - Shoppers with less time on their hands than they would like are less likely to spend a lot of time reading reviews on the options in track saws found on the internet.
However, as reading feedback is essential for making the right choice intools, we ensured we considered what buyers of track saws have to say about their purchase.

Features To Look For In Track Saws
Maximum Speed – When looking at the maximum speedof a track saw we're interested in, we may think about the quality of the cuts we'll be able to carry out when using the track-reliant saw.
Indeed, cutting saws of this category with an impressive 1,350-3,550 rpm blade speed are always going to be the top draw of track saw due to their ability to cut incredibly accurately at all times.
Bevel Capacity – As not all users of saws on tracks will utilise their machine for the same things as everyone else, it's important for people to remember what types of jobs they most commonly do with their tools.
Finishing carpenters that often work on eye-catching bevel features should ensure the track saw they get is capable of providing them with the sorts of bevel angles they usually require.
Power of the Motor – Of course, in order to have a fast blade speed when operating your track sawing machine, you'll need to buy one of these tools that comes with a powerful motor.
In some cases, although the track saw is powered by rechargeable batteries, it runs as if it were being powered from the mains – something many tradespeople look for when selecting power tools.
Corded or Cordless – As mentioned above, plenty of people that make a living from using power tools are keen to get their hands on as many cordless tools at they can manage as long as the performance is not compromised, that is.
Fortunately, there are heaps of not only cordless track saws with similar power to plugged-in ones but also corded saws on tracks that are so good that having a cable coming out of them is often overlooked.
Durability – DIY enthusiasts or hardworking carpenters that make a point of taking good care of all their tools are bound to buy durable equipment as opposed to tools that won't last five minutes.
There are certainly many strong track saw models out there that can assist in the daily quest of tradespeople – avoiding damage to tools they rely on to earn a crust.

Track Length – For woodworkers that work on long lengths of material of all kinds, it's important to choose a track saw that allows them to rip through lengthier pieces of wood on their jobs.
The good news for buyers of these tools is that some suppliers very reasonably price additional tracks as well as connectors so that the consumer can cut to their heart's content.
Blade – Although carbide-tipped blades for these power tools aresought after by professional and amateur carpenters alike, there are other options in blades that are a very good choice.
One thing that lots of track saw users keep in mind is the number of teeth on the blade on the saw they fancy purchasing. Of course, good quality blades on such tools could make a huge difference.
Track Saw FAQ
Q: What is a track saw?
A: A track saw is a power tool that although being similar to a table saw or circular saw includes a number of features that makes it stand out against its rivals.
Not only can you use a track saw in more confined spaces compared to table or circular saws but they are also much more portable.
Q: What does a track saw do?
A: These tools can be used for a wide range of functions including producing very fine bezel features.
A track saw is also effective in making cuts that are so accurate and tear free that they look like they've been cut by a laser.
Q: What's the difference between a track saw and a circular saw?
A: Basically, a circular saw can be used to rip through the same materials as the track saw but is nowhere near as accurate as track-mounted saws.
Because of this, track saws are more likely to be employed to carry out extremely difficult bezels and other tricky details. Cuts made by track saws are also incredibly clean.

Q: What track saw blade do you need?
A: The type of blade you get for your track saw will be influenced by the type of work you usually do. In many cases, track saw operators not all that sure about which blade to purchase can chat with an expert at a material supplies store.
Obviously, carbide-tipped blades are going to last a hell of a lot longer than some of the more standard blades on offer on the net or from bricks and mortar tool and accessories shops.
Sources:
Benefits of a Track Saw - Family Handyman
Using a Track Saw - Fine Homebuilding
Sign Up Now
GET THE VERY BEST OF GEARHUNGRY STRAIGHT TO YOUR INBOX