Best Miter Saws In 2022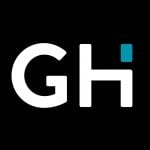 This product guide was written by GearHungry Staff
Last Updated
May 20, 2019
GearHungry Staff
GearHungry Staff posts are a compilation of work by various members of our editorial team. We update old articles regularly to provide you the most current information. You can learn more about our staff
here
.
GearHungry may earn a small commission from affiliate links in this article.
Learn more
Miter saws have been in existence for decades' and are used by carpenters for different jobs. In the past, the design of this tool was bulky and very unfavorable for a lot of individuals but with all the advancement of technology, modern miter saws are not only lighter in weight, but they are also more capable of cutting through a myriad of materials with ease and a lot of precision. Are you after the best Miter saw out there? No doubt, the internet is overpopulated with many different products promising to be the best; some of which may be more accurate than others. But if a quality product is what you are after, you will have to sieve the top-notch from the riff-raff. And that's where we come in. If you want to learn more about the miter saws of today, you've come to the right place, as we'll be sharing some of the best models out there, along with their features.
The Best Miter Saw
Bosch Power Tools GCM12SD Sliding Glide Miter Saw
Many of us know the Bosch brand and the many products they manufacture. We can attest to their level of quality, durability and functionality thus, we are certain that their Bosch Sliding Glide Miter Saw will be an amazing power tool. Designed to be better than many of its competitors, this unit features the axial glide system that is patented by the brand. This system offers improved alignment and also ensures that wider cuts are produced whenever this product is operated. It is a compact saw that is extremely easy to move around and stores, with a cut smoothness that still remains unmatched on the market.
This GCM12SD miter saw from Bosch features a stainless steel miter and a large easy-to-read uniform bevel that provides operators with easy adjustments at different times when necessary. The miter scales of this saw feature roof pitch angles as well as marked detents to make accuracy higher than that of competing brands.
We recommend the Bosch sliding miter saw for many reasons, the first being its user-friendliness. This saw is simple to use and doesn't require any special help from professionals. All settings can be reached with ease as they're all located upfront, as opposed to other brands that position their levers behind the daw. If you need a tool that offers compact cutting, precision and versatility, we will recommend the Bosch Power Tool for you because it checks all these boxes and is still an economical choice. Our selection of the best tile saws offers more great products like this so check it out.
Key Features:
Axial-glide system
Capacity
Adjustable: the GCM12SD miter saw
adjustment, 1-touch lock/unlock
Specification:
Brand

Bosch

Model

GCM12SD

Weight

88.2 Pounds
Incredibly accurate
Very durable and well-built
Versatile and able to tackle any angled cutting task
One of the pricier miter saw options
Lack of a quick-release material clamp
Makita LS1018 10-Inch Dual Slide Compound Miter Saw
Our next favorite product is the Makita Dual Slide Compound Miter Saw. Much like its competitors on the market, the Makita saw is a powerful machine made to operate longer and require lesser maintenance checks. This product uses a 13-amp motor with a direct drive characteristic which aids in its delivery of 4,300 RPM. This is a saw that seeks to make all your cutting activities swift and very accurate thus, it features a linear ball bearing system that enhances its accuracy while it cuts at precise 990 and 45-degree angles. For easy adjustment and accessibility, you can make use of the Makita saw and its rear handle bevel lock that comes with positive stops at 0 and 45 degrees on the left and right respectively.
The Makita sliding compound miter saw comes with other accessories, some of which include a wrench, vise, dust bag, blade, triangular rule and extension wings. It has a large cutting capacity and is ready for operation as soon as it comes out of its packaging. It is similar to every slide compound saw, with its major defining feature being how lightweight it is. this lightness also makes it simple to store, since it will not demand a lot of space in your garage or workshop. It is well suited for all your carpentry, woodworking and general construction needs. Don't forget to also check our band saws review for more great tools.
Key Features:
Powerful 13.0 AMP direct drive motor
Miters 0° – 47° left and 0° – 60° right,
Rear handle bevel lock
Includes extension wings and wrench
Specification:
Brand

Makita

Model

LS1018

Weight

43.7 Pounds
Durable and well-made
Increased cutting capacity and angle range
Incredibly versatile
One of the more expensive 10-inch saws on the market
One of the pricier miter saw options
Lack of a quick-release material clamp
SKIL 3821-01 12-Inch Quick Mount Compound Miter Saw
Meet the SKIL Compound Miter Saw one of the greatest saws ever made on this planet. We love this miter saw for a lot of reasons, with functionality being the first. This is a saw that operates using an exceptional 15-amp motor with a 4,500 RPM. It offers accurate cuts in a short time frame, thanks to its laser cutline guide that isn't common among other competing brands. With many cutting angles available in the woodworking industry, this product makes the cutting process easier by providing up to nine positive stops that enable the operator set any miter angle they please, depending on the item being cut.
Besides its outrageously affordable pricing, the SKIL compound miter saw is great for cutting larger pieces thanks to the provision of a table extension that also has extension rails to hold all your large items. Setting up this unit is easy and can be done by everyone. This is made possible thanks to its quick-mount system and easily interchangeable blades. 
Key Features:
Laser Cutline Guide
9 Positive stops
Powerful 15 Amp Motor
Table extension with left/right extension rails
Specification:
Brand

Skil

Model

3821-01

Weight

45.9 Pounds
Quick and easy to set up
Well-made and very durable
Easy to change blades
Dust collection system isn't the best
Laser could be more accurate
Difficult to change blades
Genesis GMS1015LC Compound Miter Saw
To create the perfect power tool, manufacturers will have to go to the beginning; the genesis. We introduce to you the Genesis Compound Miter Saw, a machine with nine positive miter stops and a powerful laser guide. This miter saw is one of the best miter saw on the market today and we know why. firstly, it features the use of compound cutting for activities such as picture frames, crown molding, shadow boxes and many others. The versatility of this unit is amazing which is why many customers around the world find it a worthy investment to make. Enjoy improved accuracy and proper alignment with every cut you make with the Genesis saw. Make use of its integrated laser guide to know where the cut will be even before it is made. Enjoy the best from the first group to ever exist. Enjoy the genesis of the woodwork and other cutting activities with this incredible product. Find more great products like this by checking out our guide to the best jigsaws.
Key Features:
Use compound cutting for crown molding, shadow boxes
Laser cutting guide for quicker alignment and improved accuracy
Electric brake stops the blade in seconds
Includes: Two extension wings, blade wrench and two AAA batteries for laser
Specification:
Brand

Genesis

Model

GMS1015LC

Weight

1 Pounds
Incredibly accurate
Very durable and well-built
Versatile and able to tackle any angled cutting task
One of the pricier miter saw options
Lack of a quick-release material clamp
One of the more expensive 10-inch saws on the market
Milwaukee Electric Tool 2733-21 M18 Fuel Miter Saw Kit
If you want a product that offers an increased level of efficiency and productivity, we recommend the 2733-21 Miter Saw Kit. This is one of the best miter saw on the market today. It is built with a power state brushless motor and operates rapidly, delivering more than 600 cuts per charge, which is more than regular miter saws produce. It is versatile, compact and extremely portable with a high level of accuracy. With this power tool, operators don't have to flip or turn their workpiece to create a variety of cuts, they simply need to make use of its dual bevel feature. It comes with accessories such as a dust bag, blade wrench, clamp, carbide tipped blade and multi chargers. An amazing addition to your tool box, just like some of the best tenoning jigs from our list.
Key Features:
Increases productivity and efficiency
Powerstate Brushless motor
Delivers over 600 cuts per charge
Specification:
Brand

Milwaukee Electric Tool

Model

2733-21

Weight

35.2 Pounds
Quiet and effortless operation
Reasonably priced
Built-in carry handle for easy transport
Laser not included
Not ideal for large designs and applications
One of the pricier miter saw options
Miter Saw Buying Guide
We present to you yet another masterpiece that is believed to be the most unbiased review article you will ever come across, according to the team of expert writers who came together to make it a success. Our buying guide will help you further to ascertain the best product for you.
How We Chose Our Selection Of Miter Saws
Reviews - In choosing our list of recommendations, many products were taken into consideration as a first step, after which we relied on the next best thing for more information on them; customer feedback. These are found on several online platforms where the search for the best miter saw is unending. We found many reports from existing users on the different products, with both pros and cons discussed and this aided in our shortlisting of the product above for you.
Brands - There are several manufacturers on the market today, with different models of miter saws. Each product is similar in its major functions but the difference lies in the brand's ability to add up to the generic design of a saw. In our list, we add all the well-known brands who are famous for the production of high-quality machines, and newer brands that some readers may not be familiar with. Some of the brands listed include Dewalt, Bosch, SKIL, Delta and Genesis.
Price - The final selection criteria was budget and with the different resources our readers have, we provide a broad range of products with rates that can be afforded by the masses. The pricing of every product we recommend is such that quality isn't compromised thus you receive great value for your money.
Features To Look For In Miter Saws
When considering a miter saw for your work, you must consider the various factors that will help in getting the work done as soon as possible. Below we discuss some of the features that are vital and must be looked out for when selecting a miter saw for your construction and woodworking activities. these are features that will help prevent wastage of resources and will make you happy with your final decision.
Blade - The size of blade is of great importance when choosing a saw. It is important to note that the larger the blade the larger cuts you will receive thus; it is advised that operators go in for ten or twelve inch blades. A major determinant of the blade size you will require is what you intend to cut. Every material or object will require a different blade size for a more precise cut. Besides the blade size, the blade tooth count is also very vital. This refers to the amount of teeth you blade possess. Usually, the larger your blade, the more teeth it will have and the smoother your cutting finish will be.
Portability - Your ability to transport your miter saw from one location to another is another vital feature to consider. Most often, portable miter saws are those that are light in weight or compact in design. These are a great option as they hardly take up space in your workshop or garage. When purchasing a saw, keep the size of your storage space in mind and choose accordingly.
Power - The power of a saw refers to the type of motor and the horsepower it produces. The higher the amp, the higher and faster the operations. It is good to be mindful of the motor your preferred saw uses, and an easy way to do this is to read the specifications provided by the manufacturer. You can also check our customer reviews on several online platforms, as they usually include the product features for potential buyers.
Safety - There are many saws that don't possess safety features for protection of their users. Using a saw comes with many dangers and high risks of accidents thus, it is vital that you opt for a product that helps keep you protected as much as possible. Some safety features found in modern saws include the saw guard and electric brakes.
Dust Extraction - Working on a job site comes with a lot of dust collection. As much as possible, you will want to reduce the level of dust to help protect the health of all workers and also to make your clean-up easier. One way of ensuring this is to purchase a miter saw with a dust extraction or collection chamber, which stores dust produced until you're done with all operations. To clean-up, you only need to detach this area from your saw and dispose of its content.
Optional Accessories - There are a number of additional features that come with some brands and models. Depending on your operational intent, you will want a miter saw that possesses some of these accessories, some of which include clear-cutting guards, and laser cutting guides.
Types Of Miter Saws
There are two major types of miter saws, and each will be explained below.
Sliding Miter Saw - The sliding miter saw allows for the cutting of larger wood pieces with a higher level of accuracy. It features a higher versatility as well, even though it is heavier, larger and not as portable as the compound miter saw.
Compound Miter Saw - Compound miter saws are also very accurate models with a versatility that is greater than their sliding counterparts. They are, however, better for cutting smaller pieces of wood as opposed to the sliding miter saw.
Sign Up Now
GET THE VERY BEST OF GEARHUNGRY STRAIGHT TO YOUR INBOX