Best LED Flashlights In 2022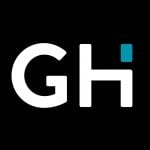 This product guide was written by GearHungry Staff
Last Updated
March 11, 2019
GearHungry Staff
GearHungry Staff posts are a compilation of work by various members of our editorial team. We update old articles regularly to provide you the most current information. You can learn more about our staff
here
.
GearHungry may earn a small commission from affiliate links in this article.
Learn more
In recent time, headlamps have gained popularity in various professions and some homes. People have been known to purchase flashlights in their numbers. The introduction of LED technology has further increased the rate of purchase, causing various brands to introduce new innovative designs for their market. There are several types of LED flashlights, each unit possessing a level of uniqueness concerning light output, longevity, size, and overall brightness. If you're wondering which brand is the best for you and your job or home, you have come to the right place. Our list of recommendations ensures that you will never be left alone in the dark as it comprises only the best LED flashlights being sold in the market today.
The Best LED Flashlight
Maglite LED 3-Cell D LED Flashlight
The MagLite D LED Flashlight is a model from Maglite engineered with superior quality and excellent craftsmanship to help you see through the dark, no matter how thick or distant it is. It is also a water-resistant unit that features seals to keep water in and bring forth outstanding light rays for all users in all situations. For improved corrosion resistance, this flashlight has been anodized on its interior. What's more, the construction of this LED torch light is robust and sturdy. This unit can withstand regular drops on hard surfaces or water submersion with ease. Engineered and lighting professionals have designed this unit with a diamond knurled concept, to help increase its projection beam and also to make it more suitable for activities such as hunting, climbing, camping, and fishing.
The bulbs used by the Maglite flashlight are LED since these kinds of bulbs are unbreakable and generally more efficient. These newer LED models are in addition to the already existing line of Mag Instrument flashlights, and they have slowly gained popularity among many users around the world. The efficiency offered by LED bulbs is high as compared to the efficient level delivered with the regular light bulbs.
The water-resistant Maglite LED unit is made by a company that has been in existence for about five decades. The Mag Instrument Incorporated is a USA manufacturer known for the design and production of high-quality tools and equipment. They have manufactured these torches for use by the military, law enforcement officers and ordinary people searching for some form of security. A myriad of individuals selects Their products for various reasons such as cost, design, and innovation. It doesn't matter what you're searching for, with the Maglite company around you're assured that it'll be created.
Overall, this is a well-crafted flashlight that is well suited for people from all walks of life, from the consumer to the professional and everyone in-between. It is a professional flashlight in every sense of the word. It promises to last for a long time thanks to the use of innovative technologies for its operations and makes use of D batteries for its entire operation, and the good news is that it is made in the USA. For excellent durability, quality, and reliability, there's no competitor for the Maglite D Flashlights.
Key Features:
Weather-resistant seals
D batteries required
Drop resistant
Made in America
Specification:
Brand

MagLite

Model

GIDDS2-131366

Weight

15 ounces
GearLight High-Powered LED Flashlight
Gear up and light your path to your satisfaction with the GearLight LED flashlight. In past years, we have encountered several kinds of torchlights that enable us to see up to two football fields away, but never have we come across an innovation such as this. The GearLight Flashlight boldly spells out technology with its innovative design elements and promises to deliver on the manufacturer's promise of functionality together with durability. It takes a simple touch to come to terms with the high value of such a flashlight. The GearLight features an excellent build and is a mid-sized light source with enough power for your next camping trip or hiking adventure.
Typically, the GearLight flashlight is up to twelve times brighter than competing models. It has a compact form that allows for easy storage and movement from your purse to your backpack and vice versa. This tactical light source emits an ultra-wide beam that lights up wide spaces such as your backyard and room. The use of LED also makes a more sustainable and cost-efficient model for all situations. To operate at full capacity, the GearLight flashlight makes use of three standard AA batteries which are sold separately. With this flashlight, users get to zoom out to sweep a larger area or focus in on particular objects located several feet away.
It doesn't matter the weather condition of your city, and the GearLight has been designed to work well in both rain and snow thanks to the robust aluminum frame that makes it durable. It is extremely water resistant and can withstand a 10-foot drop or submersion in water. The GearLight flashlight delivers a greater sense of security than its smaller sized competitors. It is well suited for many activities, some of which include fishing, taking a walk with your canine pal or working around your home. Once purchased, customers receive a one-year return policy which allows them to put their flashlight to the test in all seasons. If you didn't know what gift to offer your husband or father, we could guarantee that this will be your brightest LED flashlight option. Our handy guide to the best EDC flashlights features more great products like this.
Key Features:
Mid-size flashlight
Ultra-wide beam
Zoomable & 5 modes
Water resistant & durable
Specification:
Brand

GearLight

Model

S1200 LED Flashlight

Weight

10.1 ounces
The SureFire G2X is a virtually indestructible lighting device designed only for you. It is an LED torch that has been regulated by seasoned engineers to maximize both runtime and light output. The G2X flashlight falls within SureFire's G2X series of lighting devices that share several features. Some of such elements include their compact design for easy storage and transportation, their powerful lighting output, the inclusion of precision reflectors, virtually indestructible efficiency LED emitters and tough Nitrolon polymer bodies for maximum durability.
The G2X features two output levels that offer both maximum light output and extended runtime. The reflector is designed with a precise micro-texture that results in a smooth and optimized beam with plenty of surround lighting and an extended reach you will be comfortable with. As mentioned, durability is not an issue for the G2X series, and this is made possible via its robust Nitrolon body and anodized aluminum bezel design. To make this unit a waterproof one, it has been designed with a gasket sealed O-ring to keep all moisture out. It is also very resistant to different types of impact, all thanks to its polycarbonate window.
The G2X flashlight is an ergonomically shaped beauty formed by professionals who love the outdoor scenery. It clears your path like no other flashlight can and has been engineered to last decades without any issues. The high efficiency of its LED emitters makes it the best-LED flashlight on the market for regular use and emergencies as well as outdoor uses. If you are a flashlight collector, or you require a new torch for your next adventure, we recommend the G2X series with good reason. It'll never let you down, it fits perfectly into both your purse and backpack, and it offers illumination to the ends of the world for an extremely affordable price tag. This offer is hard to come by in today's market, and for this, the G2X has seen massive sales in different parts of the world. Users are always overjoyed after every use and have made recommendations on several LED flashlight forums online. With such a background we can guarantee that your life with G2X will be a light-filled one.
Key Features:
Indestructible LED emitter
Two output levels
Dual-output tail-cap
Precision micro-textured reflector
Specification:
Brand

SureFire

Model

G2XLE-BK

Weight

1 pound
STANLEY Satellite Work Light
Let's take a minute to appreciate the magnificence of the Stanley Satellite Work Light, another superior LED torch light from one of the leading manufacturers across the globe. We all love light and visibility, and as such, nothing makes us happier than being able to see clearly in all situations, no matter the season., our need to visually analyze means we require to use of perfectly designed light devices, of which the Stanley Satellite is a proud member. This is more than just a flashlight. It is a body of intense illumination, packaged into a compact container for your convenient use. With up to 300 lumens of illumination being provided, the Stanley Satellite features the use of 18 LEDs, each of them offering ultra-bright light.
The operations of the Stanley work light are in five different modes to allow for customization to a particular situation or season. These settings include the low, high, area, flashing and all styles. This model can be folded with ease and used as a flashlight. It also lights up any area via three foldable panels located on the work light, designed for easy pivoting. For proper and sturdy mounting, the Stanley work light comes with a magnetic base and a hook or mount onto which your device can be hang. The best part of the Stanley device is its hands-free feature that can be activated at any point in time. This light is both compact and rechargeable. At full charge, it operates for up to six hours without any issues. It uses lithium batteries that work for up to 12 months before they require a recharge.
Charging this work flashlight can be done quickly. There are three modes to charge this device; with a USB port, and charging adapters, one being 12-volt and the other being a 120-volt adapter. The Stanley Satellite Work Light is a versatile device that acts as a portable power station for the charging of your laptop, cell phones, electronic devices, and tablets. The Stanley flashlight comes with a one-year warranty and a marvelous customer service for all users. Find more great products like this by checking out our guide to the best self defence flashlights.
Key Features:
18 ultra-bright LEDs
Five different modes of lighting
Lithium-Ion battery
Runtime up to 6 hours
Specification:
Brand

STANLEY

Model

SAT3S

Weight

1.4 pounds
Energizer Tactical Flashlight
Meet the reliable and powerful Energizer Tactical TAC 700 Flashlight, an LED lighting device made for use by security professionals, hunter, campers, care professionals and other occupations, not forgetting everyday users. The Energizer flashlight delivers up to 700 lumens which are extra bright for such a compact unit. Its illumination output performs up to 15 times better than any standard LED technology. Once purchased, customers are provided with a model that will keep them safe in all emergencies and everyday activities. The Energizer tactical flashlight operates in four significant modes; the emergency, high, medium and low modes, with access to each method being the simple push of a button.
The body of this high lumen flashlight is made from aircraft-grade alloy metal. Its body has been designed and manufactured with a 1PX4 resistance to water. Carry this tactical lighting device anywhere you please and feel no weight, thanks to its compact and lightweight design. It is a pocket-sized device that operates for up to 35 hours on low mode. Higher modes offer intense illumination with a considerable amount of runtime to keep you through any activity you undertake. You can clip this flashlight onto your backpack or purse for easy access.
The Energizer flashlight device features a rubber tail cap switch button, a removable clip, two lithium batteries and the MAX-VIZ technology that is responsible for the production of ultra-bright beams that help with high-definition visibility for all objects far and near. Keep going with this unit from Energizer.
The Energizer brand is a leading manufacturer in electrical devices. Many households know them due to their provision of products such as batteries and flashlights. Each item launched onto the market from Energizer carries a high level of durability and robustness. They undergo several rounds of rigorous testing to ensure that nothing but excellent performance is delivered to each household. On various LED flashlight forums online many customers have attested to the reliability of the Energizer flashlight. They commend its compact design and brilliant light output and recommend it for campers, outdoor lovers and those who love to get work done around the home.
Key Features:
Up to 700 lumens
Handheld safety
Four light modes
Alloy metal body
Specification:
Brand

Energizer

Model

PMHT2L

Weight

6.2 ounces
Streamlight PolyStinger DS LED Flashlight
The PolyStinger LED Flashlight is a powerful LED flashlight from Streamlight. It is a device built to last and withstand all situations. Created with durability as the primary goal, this device is made from a non-conductive nylon polymer that is super-tough. This material comes with a non-rubberized comfort grip that is designed with a scratch-resistant coating, an unbreakable polycarbonate lens, and an O-ring seal. Concerning its ability to withstand impact and exposure to water, this flashlight has been designed with a 3-meter impact resistant rating as well as an IPX4 rated water-resistant operation system.
The PolyStinger is an all-purpose and compelling rechargeable lighting device designed to offer the best value concerning a broad lighting range. It operates with help from C4 LED systems and rechargeable batteries and features an easy access multi-function push-button, head mounted to allow users to switch quickly among the various intensity modes. The light produced by this torch can last for an extended period, provided the device has been charged fully. The methods made available are three in number with a bonus strobe mode linked directly to the device's innovative LED technology.
Unlike the regular LED flashlights, the PolyStinger DS LED has a second multi-function tail switch for smooth operations. Both switches operate differently but deliver on quality at all times. You can use this flashlight for law enforcement, fire and rescue, security jobs and automotive activities. The longevity of the device is also assured as it's been tested at approximately a million actuations. 
Key Features:
Non-conductive nylon polymer
Multi-function push-button switch
Powerful rechargeable flashlight
26,000 candela peak beam intensity
Specification:
Brand

Streamlight

Model

76813

Weight

2.2 pounds
Sign Up Now
GET THE VERY BEST OF GEARHUNGRY STRAIGHT TO YOUR INBOX