Best Circular Saws in 2022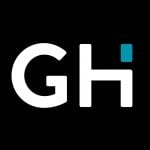 This product guide was written by GearHungry Staff
Last Updated
July 11, 2018
GearHungry Staff
GearHungry Staff posts are a compilation of work by various members of our editorial team. We update old articles regularly to provide you the most current information. You can learn more about our staff
here
.
GearHungry may earn a small commission from affiliate links in this article.
Learn more
You can't really call yourself much of a tradesman or handyman if there isn't a circular saw somewhere in your shop, truck or tool box. Along with the power drill and the hammer it's one of the essential tools for getting things done. Whether building a deck, fence or home addition, making furniture, cutting sheetrock, laying down a hardwood floor or framing a house the circular saw is the beating heart of the project. Below are the 12 best circular saws for 2019.
The Best Circular Saw
Makita SP6000J1 6-1/2-Inch Plunge Circular Saw
The Makita SP6000J1 partners a 12 amp motor with lightweight magnesium components to create a circular saw that puts more power per pound at your service than just about any other. But that's hardly the biggest selling point. What really separates the SP6000J1 from the competition is that it provides you portable table saw precision wherever you need it. The precision cutting system provides splinter free cuts even in normally hard to cut materials. It does this by way of the built in depth stop that produces a 1/16 inch preliminary cut. The end result? A precise, clean splinter free slice that lets you get the most from the material. There's electronic speed control, a bevel capability of 1-48° and outstanding cutting capacity of 2 3/16" at 90° and 1 9/16 at 45°. With the Makita SP6000J1 in your arsenal your table saw is going to get pretty lonely. Make sure you also choose one of the portable work benches from our list to make your work and life easier. 
Key Features:
12amp motor
6.5″ 48T Carbide-Tipped Saw Blade
Variable speed control dial (2,000 – 5,200 RPM)
Bevel capacity – (-1° to 48°)
Large cutting capacity (2.19 inches at 90º & 1.57 inches at 45º)
55" guide rail included
Cord length – 7.9'
Specification:
Brand

Makita

Model

SP6000J1

Weight

16.5 pounds
You can forget jagged edges on plywood cut with the SP6000J1
The powerful motor makes short work of even large pieces
Electronic speed control helps produce that nice smooth finished product
Pieces narrower than the guide track can be a problem
SKILSAW SPT77WML-01 Lightweight Circular Saw
The Skilsaw SPT77WML-01 Circular Saw looks as tough as it is. This is an outstanding lightweight circular saw that enables you to bring your A game to every job. With 15 amps behind you you'll rip through the largest pieces like a hot knife through butter. For angled cuts there are 0° and 45° positive stops on the footplate so you'll always obtain the cut you need, not just a close approximation. Adjusting for different level cuts is fast and easy and the worm drive engine is fitted with leading edge magnesium parts to keep the weight down and reduce arm fatigue. The saw as a whole is beautifully balanced and feels more like an extension of your arm than a power tool. It's a joy to work with regardless of the task because it doesn't fight back when the going gets tough and it doesn't shy away from the engineered woods that are becoming commonplace on so many projects today. Make sure to also check our guide to top electric chainsaws on the market for more amazing products like this. 
Key Features:
15amp dual-field motor
Cut Ready™ system
No-load RPM – 5,300
53º bevel
7.25" magnesium blade
Maximum cutting capacity of 2.375-inch at 90º
Multi-function wrench included
Specification:
Brand

SKILSAW

Model

SPT77WML-01

Weight

11.5 pounds
Unquestionable build quality
Adjusting to different cuts is fast, easy and dependable
The magnesium components do a good job reducing weight
At 11.6 pounds it may still be a bit heavy for some
DEWALT DWE575SB Lightweight Circular Saw
Say the words "circular saw" to most people and chances are they're going to conjure an image that looks an awful lot like the Dewalt DWE575SB. This is a classic circular saw with tried and true DNA that's both light and powerful. Although some would classify this as a "small" circular saw labels don't matter as much as performance. And in this case the DWE575SB delivers big power saw capability and power. You'll cut 22.5° or 45° bevels, enjoy the newly expanded depth cut of 2 9/16 inches, slice through your task at 5,100 rpm and still have some arm strength left at the end of the day. Though the saw is manufactured in China Dewalt have kept a close eye on the build quality and there's no discernible drop off from any previous generations. It's just a hungry, durable, capable standard circular saw that's going to answer when you call on it.
Key Features:
15amp motor
Carbide-tipped 7.25" blade
No-load RPM – 5,100
Electric brake included
57º bevel
Integrated dust blower
Specification:
Brand

DEWALT

Model

DWE575SB

Weight

8.8 pounds
High grade aluminum base plate provides safe, accurate cuts
The line of sight aids are easy to keep track of
The 15 amp motor isn't going to shy away from tough jobs
Dust control can be an issue
SKIL 5280-01 Circular Saw
The SKIL 5280-01 is one of the most affordable circular saws on the market. If you don't need all of the premium features provided by brands like Makita and Dewalt, the SKIL 5280-01 could be the perfect power tool for you. It's designed purely for cutting through wood (the blade doesn't spin fast enough for other materials), which makes it ideally suited to DIYers and carpenters. It has a 15amp motor that spins the 24-tooth carbide blade at 5,300RPM (no-load). The maximum depth cut is 2.375-inch and it has a 51º bevel with a positive stop at 45º. All of these stats read similar to the premium circular saws on this list, so it shows that the SKIL 5280-01 is no slouch. 
Key Features:
15amp motor
24-tooth carbide blade
No-load RPM – 5,300
51º bevel
Single beam laser
Dust blower
Specification:
Brand

SKIL

Model

5280-01

Weight

8.7 pounds
Competitively priced 
Dust blower keeps everything clean
Powerful motor 
Only suitable for working with wood 
PORTER-CABLE PCE310 Heavy Duty Circular Saw
The Porter-Cable PCE310 is the type of circular saw you want to have in the truck when you arrive at the jobsite. It provides 15 amps of power at 5,500 rpm and that's enough to make short work of your toughest tasks. And because it tips the scales at a modest 9 pounds it has a stunning power to weight ratio that separates it from most of the pack. It provides 2 1/2 inch cuts at 90° and 1 7/8 inch at 45°. There's a 55° max bevel and presets at 22.5° and 45°. The 7 1/4 inch carbide tipped blade is hungry and effective and provides nice clean cuts rather than just smashing its way through the material. The magnesium shoe is here for the long haul and the entire tool is perfectly balanced and forgiving. Toss in the fact that it's ultra-affordable and comes with a 3 year warranty and it's difficult to make a case against adding one to your arsenal. Make sure you also check our guide to the best band saws for more great items like this.
Key Features:
15amp motor
No-load RPM – 5,500
18-tooth carbide-tipped blade
55º bevel
Magnesium shoe
Upper and lower guards
Specification:
Brand

PORTER-CABLE

Model

PCE310

Weight

9 pounds
The lower guard is effective and unobtrusive
At 5,500 rpm there isn't much it can't handle
At 9 pounds your arm isn't going to fall off at the end of the day
Makita 5007MG Circular Saw
For power and precision it's hard to beat the Makita 5007MG. With a 15 amp motor delivering a no-load 5,800 rpm it's quite capable of handling anything you're likely to encounter on the jobsite. It's a little heavier than some of the other circular saws on this list but its combination of flawless balance and effortless cutting power goes a long way toward mitigating any ill effects. The handle doesn't seem like anything terribly special when you look at it but once you grab hold and make a few cuts you realize the engineers at Makita got it right. The magnesium components at work here help keep the weight down and there's an LED light out front to show the way in those dimly lit rooms that are all too common on jobsites. The electric brake brings the 7 1/4 inch blade to a quick and effective stop the second you release the trigger and it's available at a very attractive price.
Key Features:
15amp motor
No-load RPM – 5,800
Ultra-coated framing blade
56º bevel
Large cutting capacity
Built-in LED guiding lights
Specification:
Brand

Makita

Model

5007MG

Weight

10.6 pounds
We appreciate the LED lights in all sorts of ways
The ergonomics of the saw are first rate
Comes with a limited 1 year manufacturer's warranty
DEWALT DCS575B Flexvolt Circular Saw
The DCS575SB from Dewalt is one of their Flexvolt line of power tools that use the innovative Flexvolt battery that switches from 60 to 120 volts depending on the Dewalt tool you pop it into. This battery operated circular saw will cut up to 350 2x4s on a single charge of that Flexvolt battery. The 15 amp motor is powerful enough to handle just about any task that's in front of you and at only 8.1 pounds the DCS575SB doesn't punish your forearms if you cut all 350 of those 2x4s. The 7 1/4 inch carbide tipped blade is going to slice through even the toughest material and there's an electric stop on the blade that ensures you won't accidentally get caught up in the spin-out. They've even included a nifty LED light to help you better see where you're going with your cut. A nice, simple, useful touch. If you are a passionate DIYer, make sure you check out our screwdriver sets guide as well. 
Key Features:
Uses the Dewalt Flexvolt battery system.
Powerful 15 amp motor.
2 1/4 inch depth at 90°.
5,800 rpm.
Weight: 8.1 pounds.
Specification:
Brand

DEWALT

Model

DCS575B

Weight

10.1 pounds
Its cordless design means you can take it anywhere.
The LED light is really helpful in low light situations.
The 15 amp motor doesn't hesitate no matter the material.
Doesn't always produce the smoothest cut.
SKIL 5180-01 Circular Saw
The 5180-01 is another high quality classic profile circular saw from SKIL. There's no magic at work here, just good engineering, outstanding build quality and useful features. The 5180-01 provides a single beam laser guide that makes keeping your line a snap even in less than ideal conditions. No more "good enough". With the 5180-01 it's spot on every time. This is one of the lightest full size circular saws out there which makes it even easier to get the most from the 14 amp motor and 5,300 rpms. The 7 1/4 inch carbide tip blade is better than most stock blades you'll see and swapping out blades is easy as pie. The dust blower keeps the cutting area free of obstructions and there's a handy safety button that prevents accidental start up. If you are into DIYs, you need to own this product.
Key Features:
14 amp motor.
Built in laser guide.
Safety button averts accidental startups.
Depth cut 2 3/8 inches.
Weight: 7.2 pounds
Specification:
Brand

SKIL

Model

5180-01

Weight

7.2 pounds
The laser guide is a great addition and keeps things true
Changing blades is incredibly fast and easy
The light weight of the saw saves your arms for other things
Milwaukee 6390-21 Circular Saw
The 6390-21 from Milwaukee is a standard circular saw with a twist. Or should we say a tilt. This powerful, durable electric saw employs a system that allows you to tilt the handle to any one of several different angles and lock it in for maximum comfort. The Milwaukee engineers finally recognized what no one else has been willing to: that people are different heights and so their optimal angle of attack is going to be different. But the 6390-21 has more than one card up its sleeve. Its 15 amps of power and 5,800 rpm slide through the toughest material with easy and without turning it into a maze of splinters. Blade changing is fast and simple with the one-touch spindle lock. Like a lot of products today the 6390-21 from Milwaukee is built in China. But unlike a lot of other products today the company did not lose touch with quality control when they made the move. Make sure you also check our guide to the best hammer drills. 
Key Features:
No-nonsense 15 amp motor.
Tilts into 4 different attack angles.
Comes with a durable, attractive carrying case.
Winds down rapidly.
Weight: 10.4 pounds
Specification:
Brand

Milwaukee

Model

6390-21

Weight

17.8 pounds
Plenty of power for whatever is next up
The tilting feature is long overdue for folks of non-average height
Can't beat the sturdy convenient carrying case
No laser guide or front end light
The Bosch CS10 is a powerful, beautifully engineered circular saw that slips through the hardest, nastiest material in the blink of an eye. It has a built in blower that keeps the cut line free of obstructions, a 7 1/4 inch carbide tipped blade and 56° bevel capacity with detents at 22.5° and 45°. This is an aggressive tool that's not going to waver even when faced with the hardest material. It's relatively light at just over 10 pounds and that, combined with the durable composite footplate, lets you cut with confidence and precision time and time again. 15 amps is pretty standard for most of the high-end circular saws these days but for some reason the 15 amps wielded here seem to provide just a bit more oomph. Maybe it's because every aspect of the tool is built to such exacting tolerances. It should definitely be part of your power tool set.
Key Features:
15 amp motor, 5,600 rpm.
Durable composite footplate.
Worm drive gear train.
Built in blower to keep the cut clear.
Weight: 10.3 pounds.
Specification:
Brand

Bosch

Model

CS10

Weight

15.26 pounds
A great looking, beautifully engineered tool
Bevel adjustment is quick and easy
The high tech worm drive motor really devours material
Carry bag is nothing to write home about
SKILSAW SPT67WL-01 Sidewinder Circular Saw
The SKILSAW SPT67WL-01 Circular Saw is one of the lightest full sized circular saws out there and also happens to be one of the best built. With its dual-field motor, lightweight housing and 56 degree beveling capacity you're able to cut whatever you need to cut however you need to cut it. That dual-field motor is 15 amps of worm drive enabled power. To make sure you have a clear view of what you're cutting with all that energy there's a built in dust blower. While the 5,300 rpm is not the fastest on the lot the lack of speed is compensated for with torque to beat the band. About the only thing missing is the positive bevel stop at 22.5 degrees. Throw in the affordable price point and the 180 day satisfaction guarantee and you've got a value and performance winner.
Key Features:
Built-in dust blower.
Powerful 15 amp heat-dissipating motor.
Standard 10 foot power cord.
No load speed 5,300 rpm.
Weight: 8.6 pounds.
Specification:
Brand

SKILSAW

Model

SPT67WL-01

Weight

11.75 pounds
An outstanding overall value
Easily handles the hardest materials
The light weight lets you work harder, longer
Circular Saw Buying Guide
Blade size - The size of the cutting blade is very important in choosing a circular saw. It also depends on the material to cut. Bigger blades penetrate more into the material and so for larger and thicker substances, large blades are required.
Blade material - Since most materials that need cutting are sufficiently hard, it requires that the blade material be extra hard to avoid breakage. Tungsten-tipped blades are amongst the hardest blades although other tougher metals are also used in other applications.
Blade adjustability - The blade needs to be adjusted to suit a particular cut and so the ease of adjustability needs to be considered when choosing a circular saw.
Weight - Circular saws are usually hand-held and should not be extra heavy. That is why lightweight materials such as magnesium are employed largely in their construction. A good saw should be lightweight enough to handle and to move around easily.
Durability - Durability is an essential characteristic of the blade of a good circular saw as well as other associated parts. A good machine is designed to withstand the huge number of hours of cutting through hard materials and should, therefore, be durable.
Power - Generally, the greater the power, the stronger the cutting capacity of a circular saw. For example, a 15.8 amp-rated motor of a circular saw is expected to deliver more strength and speed than a saw with a motor rating of 14.5 amps, for example; barring any special and innovative engineering feats.
Ease Of use - Also, consider how ergonomically balanced the device is since this is a key design requirement. The weight of all the components of the machine must unite to give an optimal center of gravity to afford easy handling. Additionally, the position of the handle needs to be considered. Some handles are positioned at the top whilst others are fitted below the appliance.
Safety Tips When Using A Circular Saw
Read the accompanying user/operation manual very carefully and thoroughly.
Be careful and hold the handle firmly when starting the motor since it may twist in your hand as a result of force from the motor.
Always wear goggles and other protective gear before starting the machine.

Circular Saw FAQ
Q: How many amps do I need for a circular saw?
A: 15 amps is a regular and average power but other manufacturers employ slightly higher or lower power rating motors to deliver greater or less power to suit peculiar needs.
Q: How deep can you cut with a circular saw?
A: A typical 15 amp circular saw motor with a 7-1/4 inch saw has a maximum cutting capacity of 2-3/8 inch at 90 degrees with a maximum of 53 bevel capacity.
Q: Should I buy a corded or cordless circular saw?
A: Seeing that circular saws require a relatively high amount of power to operate and that that level of power can only be delivered sustainably by the AC mains or generator, it is advisable to go for a corded saw if you want the consistent, reliable performance of the machine.
Sign Up Now
GET THE VERY BEST OF GEARHUNGRY STRAIGHT TO YOUR INBOX