Best Hammer Drills In 2022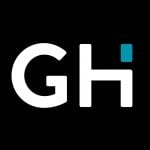 This product guide was written by GearHungry Staff
Last Updated
February 21, 2019
GearHungry Staff
GearHungry Staff posts are a compilation of work by various members of our editorial team. We update old articles regularly to provide you the most current information. You can learn more about our staff
here
.
GearHungry may earn a small commission from affiliate links in this article.
Learn more
Anyone who wants to get their projects (either DIY or professionally) completed quickly, efficiently, and without the hassle, you'll find with manual tools needs the best hammer drills to completely transform jobs from laborious and dull to something much more enjoyable. They are the go-to tool for professional tradesmen and masons all over the world, providing performance, power, comfort, control, and unmatched satisfaction (seriously) regardless of the job.
These tools are also versatile, modern, and reliable, they're not just something you'll only use once, or need to replace in a year. These tools are for life. You need high-quality tools for high-quality results, and this tool is the perfect place to start. Whether you want to tear up the bathroom tiles, bore into concrete or have a speedy solution for small home improvement jobs, a hammer drill will make your life much better.
The Best Hammer Drill
DEWALT 20V MAX SDS Rotary Hammer Drill
It is impossible to have a conversation about heavy-duty tools and equipment without mentioning DEWALT. This is a company that has been in existence for many years and has, in that time, provided quality products that have gained an enviable reputation. With the DEWALT 20V MAX SDS Rotary Hammer Drill, they show once more why they are considered a juggernaut in the power tool industry. This powerful tool is useful against surfaces that regular drills just can't get through. It does this with ease and with the addition of a brushless motor, which utilizes carbon to create power as opposed to magnets, you are potentially in possession of a drill that lasts longer than most – both in the number of hours you can get out of it and the number of years it can last you for.
It also comes with active vibration control, which significantly reduces the vibration you experience while the drill is in use. Also, the DEWALT 20V MAX SDS Rotary Hammer Drill features a retractable utility hook that enables you to hang the drill conveniently. Compactly made, the DEWALT drill is easy to store and is a fantastic addition to your tool collection. Additionally, this drill wastes no time in getting to work, and with its immense power, this is the best of the bunch. Power tools are quite dangerous, and all users must exercise caution when using them, but the DEWALT 20V MAX seeks to reduce these worries with the addition of a couple of safety features. For example, this drill comes with a factory-set clutch, which reduces sudden high-torque reaction if the drill jams up. That's not all; it is even ergonomically designed, which makes using it an extremely comfortable experience for the user. A perfect addition to your tool box, just like some of the best tenoning jigs from our list.
Specification:
Brand

DEWALT

Model

DCH273B

Weight

6.4 pounds
Bosch Bulldog Xtreme Rotary Hammer Drill
Packed with a variety of features sure to excite even the most casual and reluctant home improvers, the Bosch Bulldog Xtreme Rotary Hammer Drill is a dream to use for DIY jobs and professional projects alike. This alone makes sense as to why we've selected is as our number one choice for the best hammer drills, but there's so much more to it than that.
We're particularly excited about the 3-in-1 multifunction selection, which allows you to switch seamlessly between rotation-only, rotary hammer, and simple hammer modes. This gives you a versatile tool for a variety of jobs both big and small. The powerful 7.5 Amp motor packs power you'd be lucky to find elsewhere, while the variable speed trigger gives you total control, and puts you in charge of the tool for precise, accurate drilling.
While it's slightly too large to fit into tight spaces, you'll still be able to tackle most jobs with ease. The SDS+ bit system also gives you multiple attachment options for different materials and is easy to switch out bits to find the perfect part for your job. For added safety, the automatic bit lock gives you protection from human error, and while it has a habit of getting covered in dust (but what do you expect?) it doesn't affect performance, which is perhaps the most important thing. Make sure you also check our guide to the best cordless drills for more similar tools to this one.
Key Features:
Three different modes of operation (rotation, rotary hammer, and hammer mode)
Varying speeds for more effective use
Vibration control to help protect the user
Powerful 7.5 amp rotary tool motor
Specification:
Brand

Bosch

Model

11255VSR

Weight

6 pounds
Powerful drill with reliable results
Easy to change parts
Versatile uses for a variety of projects
Slightly too large to fit in tight spaces
Makita XRH04Z 18V LXT Lithium-Ion Cordless 7/8
One of the first things that jump out to you when you lay your hands on the Makita XRH04Z 18V LXT Lithium-Ion Cordless Rotary Hammer is the cool design that makes it very attractive to any potential buyer. Beyond that, it has a lot of functions beyond the nifty design that makes it a no-brainer purchase. The ease with which you can store this hammer drill is almost enough reason to buy it, but don't worry, there's more. It features three operation modes (Rotation only, hammering with rotation, and hammering only), which allow you to use this product for a variety of functions, all of which it excels at.
On top of that, the Makita XRH04Z 18V LXT Lithium-Ion Cordless Rotary Hammer also ensures user safety with the installation of a clutch, which helps to reduce gear damage by disengaging the gear when bits bind. In addition to this, it features a simple chuck system that truly eases the task of changing bits. Furthermore, your drilling is faster and more convenient, thanks to the RPM and BPM synchronization. Add to that the rubber grip, which is comfortable for all users, and you can see why this is such a popular drill amongst tradesmen. This is a tool that is undoubtedly worth considering as you scour the market for your next hammer drill. For more amazing options like this, check out our guide to the best oscillating tools.
Key Features:
Three-mode operation
In-built clutch system that prevents gear damage
Lightweight drill which enables prolonged use
Cute design that is aesthetically pleasing
Specification:
Brand

Makita

Model

XRH04Z

Weight

7.2 pounds
Black+Decker 6.0 Amp Hammer Drill
Even lighter (but still pricier) than the Skil is the Black+Decker 6.0 Amp Hammer Drill is a quality option that feels much more robust than it may first appear. The grip handle is thick and provides a comfortable fit for short bursts of work, making it excellent for small jobs like masonry and working on car parts. It offers excellent balance and even better control without the wobbly, loose feeling you find with smaller drill handles.
The all-metal keyless chuck makes it easy to change the bits when needed. This is massively convenient but another sometimes-neglected benefit is that it will save you time when you're working towards a deadline, or just want to finish and relax. It also has a variable trigger speed to put you in total control throughout a variety of applications while still providing excellent torque regardless of how much power you give it.
With a maximum of 2,800RPM, you're guaranteed to complete your jobs quickly and efficiently, although is has a habit of heating up if used for too long. Still, it's perfect for tight spaces where larger drills would struggle, but at only 6.0 Amps, it doesn't possess as much power as other similarly sized models. This makes a perfect DIY gift for a handyman in your life. 
Key Features:
Grip design ensures better balance and control
All-metal keyless chuck for easy bit change
Variable speed trigger allows controlled speed for all applications
6.0 Amp power with up to 2,800RPM
Specification:
Brand

BLACK+DECKER

Model

DR670

Weight

4.39 pounds
Compact but powerful design makes it ideal for tight spaces
Tough, durable construction
Great value for money
Makita D-Handle Rotary Hammer Drill
A fantastic drill for concrete and an array of other materials, our premium choice is the Makita D-Handle Rotary Hammer which looks almost exactly like a sci-fi energy weapon and performs just like one, too. You're granted complete control over your work with an ergonomic D-handle and soft grip side handle, and the large trigger switch prevents strain on your fingers.
For extended, continuous use, the recessed lock button makes your job even easier and gives you the chance to give your hands some respite during labor-intensive jobs. The torque limiting clutch ensures durability by preventing gear damage by disengaging the gears if the bit binds. This doesn't merely protect the drill and its parts, but also you by preventing any sudden jerking that can put you out of commission for some time.
With 40-bit angle settings, you're also guaranteed versatility that is sometimes lacking in larger drill hammers. This makes the Makita one of the most convenient tools for tradesmen and DIYers alike and combines with the Makita Motor Advantage feature for increases energy transfer to provide top quality results for top quality demands. There's no anti-vibration technology, which may put some of you off, but with up to 50% faster drilling, you're unlikely to notice. Our handy guide to the best random orbital sanders features more great products like this.
Key Features:
Torque limiting clutch prevents gear damage by disengaging gears
Sequential impact timing delivers 50% faster drilling
Makita Motor Advantage increases energy transfer for long life
40 bit angle setting provides versatile positioning
Specification:
Brand

Makita

Model

HR2475

Weight

10.7 pounds
Durable construction
Doesn't get hot as quickly as other models
Easily drills through tough concrete
No anti-vibration technology
DeWalt D-Handle SDS Rotary Hammer Drill
Those looking for a reliable and powerful hammer drill should consider the DeWalt D-Handle SDS Rotary Hammer which offers a massive 3 Joules of impact energy, offering excellent performance regardless of what materials you tackle. It destroys concrete with ease and can handle hours of use without overheating or showing any signs of slowing down.
This is excellent news for those working on big projects every day and means the Active Vibration Control is more than a mere special feature, but a necessary inclusion that ensures long, comfortable usage. It reduces shock absorption when working from morning to evening. The integral clutch also eliminates sudden high-torque reactions, keeping your wrists and arms safe when you encounter stubborn materials throughout a variety of jobs.
The rotating brush delivers full speed and incredible torque in both forward and reverse modes to deliver consistent results in all situations, making it perfectly plausible that you'll fall in love with construction all over again. If you're tired of spending too long on projects and sick of sweating your bodyweight out every week, this is the perfect solution for transforming your jobs you'll end up kicking yourself for after using it once. Be sure to also check out our list of the best nail guns for more great items like this.
Key Features:
3 Joules of impact energy for powerful performance
Active Vibration Control ensures shock absorption and comfort
Integral clutch reduces sudden and high-torque reactions
Rotating brush ring delivers full speed and torque in both forward and reverse modes
Specification:
Brand

DEWALT

Model

D25263K

Weight

12.2 pounds
Easily drills through concrete
High quality and durable construction
Fast-drilling operation
DeWalt Single Speed Hammer Drill
The DeWalt Single Speed Hammer Drill is a deceiving option on first glance. It packs a whopping 7.0 Amp motor but is compact enough to fit comfortably in any toolbox worldwide. You might think a drill of such size cannot handle this power, but any fears of overheating, smoking, or general failure are eased through the useful overload protection to guarantee excellent performance for whatever job you undertake.
There's also a 360-degree side handle complete with a depth rod to provide excellent control and near-unmatched precision in tight spaces, and for those concerned about comfort, the two-finger trigger makes this a guarantee. The large surface area gives you enough space for excellent purchase without feeling like its too large and cumbersome to use effectively.
Its dual mode capabilities also give you versatility and performance with a variety of materials including those used in masonry along with steel and wood.  Unfortunately, there's no variable speed, but for smaller jobs, this isn't something that should cause you too much hassle, and it's sheer power more than makes up for such a lacking feature, especially if your primary usage is that of small, easy jobs that don't require too much customization. Find more great products like this by checking out our guide to the best wire strippers.
Key Features:
7.0 Amp motor ensures performance with overload protection
360-degree side handle with depth rod gives greater control
Dual mode for a variety of materials
Two-finger rubber trigger guarantees comfort
Specification:
Brand

DEWALT

Model

DWE5010

Weight

5 pounds
Lightweight design ensures extended use
The handle can be put on either side
Lots of torque for tackling tough projects
No variable speed (but you should get that from the name)
Porter-Cable 7 Amp CRS Single Speed Drill
If you're looking for the best value for money from out of the best hammer drills, the Port-Cable 7 Amp CRS Single Speed Drill is the one for you. This corded hammer drill is designed with an easy-to-hold pistol grip that, once you get over thinking like you're combing the Badlands in Red Dead Redemption 2, will provide excellent wrist support and control when tackling stubborn tiles and concrete.
As much as it will protect your hands, you can feel confident the hardware will be, too. To prevent dangerous overheating, the cast metal gear housing is designed, so it dissipates heat when in use, meaning not only is the Porter-Cable comfortable to hold and use, it can also be used for longer and reduces the number of breaks you need to take in between. 
The powerful 7.0 amp motor brings high-quality performance, packing the same punch as other, more expensive options on our list, while the corded design ensures longevity, and eliminates the need for you to replace the batteries and other parts. It also has a reverse drill function, but this sometimes jams, particularly in tougher materials, and while there are worse problems to have, it's still something you should take care to avoid. If you need more tool ideas, check out our selection of the best bench vises.
Key Features:
Cast metal gear housing dissipates heat to prevent overheating
Pistol grip handle ensures comfort for longer jobs
Two finger locking trigger
Powerful 7.0 Amp motor
Specification:
Brand

PORTER-CABLE

Model

PCE141

Weight

4.9 pounds
The corded design gives you longevity
Capable of handling both brick and wood
Fast working for efficiency
Sometimes jams when using the reverse function
DEWALT 20v Max Xr Tool Connect Hammer Drill Kit
Our final pick is the almost unbelievably futuristic DeWalt 20V Max XR Tool Connect Hammer Drill Kit. why is it futuristic, you ask? Well, it is the next generation in tool safety, assignment, and protection. It has integrated Bluetooth technology compatible with the Tool Connect app so you can track the drill wherever it may be.
On job sites, there are few things worse than missing tools, and even worse is when your tools are stolen. The Max XR will stop this ever happening again, helping you find your tools with ease and to the surprise of whoever thought they could borrow it without asking. Through the app, you can also view drill temperature and battery level to make sure you never get caught out in the middle of a job.
There's more to it than fancy technology, though, with its 3 programmable modes giving you excellent customization including drill speed and brightness, and the ergonomic handle making long jobs a little less straining. With a brushless motor, it guarantees up to 75% more run time compared to their brushed counterparts, making it easy to drill through a variety of materials, however, it's probably not powerful enough to tackle tough situations, so bear that in mind. We have also reviewed the best bench grinders so check them out.
Key Features:
Integrated Bluetooth technology keeps tabs on tool across job sites
3 programmable modes help adjust speed and brightness
Offers up to 75% more run time than brushed motors
Ergonomic comfort grip handle provides balance
Specification:
Brand

DEWALT

Model

DCD997B

Weight

4.3 pounds
Drills through a variety of materials
Battery level and drill temperature available in-app
Durable, robust construction
Could do with more power for more stubborn applications
Hammer Drill Buying Guide & FAQ
How We Chose Our Selection Of Hammer Drills
Brand - Finding top quality tools means we need to identify the top quality brands. When adding to your toolbox, you want to ensure you have nothing but the best, and the brands we selected have proved repeatedly to be a cut above others.
Their products guarantee excellent performance to get the job done quickly but also efficiently. They are safe to use, durable and make every project feel like the easiest one you've ever completed.
Price - Top quality often demands high costs, but with our selection, we have worked hard to find a reasonable range of prices so it appeals to everyone from casual DIYers to professional tradesmen. When buying tools, it can often be a challenge to discern what price range is the right one for you, and while professionals may need the most expensive products, domestic users don't.
Tools are supposed to last for a long time, and you don't want to replace them every year, so it often makes sense to pay a little more for better quality. If you're unlikely to use them too often, but still want a decent product, then we're sure we've found something for you, regardless.
Reviews - To save our ears when testing out these hammer drills on the concrete in the parking lot, we relied on reviews to give us an idea of how great they really were. Often, you can't tell how effective (and worth the money) a product is until after a few months, and the reviews we studied gave us the crucial information we need to make an informed decision.
They told us little quirks and cool features about certain products, and they also told us things we think you need to look out for when buying a hammer drill, which we covered in our pros and cons section of the selection.
Features To Look For In Hammer Drills
Speed settings - Variable speeds allow you greater control over your hammer drill and make it easier to chip away and finally bore concrete, which allows you to be more precise with the depth and prevents you overdoing it.
Some drills are only a single speed, so keep this in mind when browsing.
LED guide light - To allow even greater precision, an LED guide light is useful for ensuring you're drilling at the right point. Without it, you risk miscalculating distance and areas, which could ruin the project.
Self-Tightening - A self-tightening hammer drill is convenient increasing efficiency when using your drill. You need the drill bit to be tight anyway, but you may not have the time to keep stopping, tightening, starting, and stopping when the bit becomes loose. Top of the range hammer drills will save you doing this and adjust accordingly when needed.
Motor - The power of the motor determines how strong, efficient, and long the hammer drill operates. The higher the amp, the greater the power, meaning they are more suited to heavy duty situations. Larger drills will have larger motors as they need them to sufficiently balance the weight and work effectively.
You can choose between brushed and brushless (which we go into detail about further down)
Anti-vibration - Anti-vibration and impact protection is essential for reducing strain on your wrists to help you maintain control when working. The lack of vibration also reduces noise, making your projects a little more peaceful.
Durability - Heavy duty tools require excellent durability to handle the intensive work they need to do. Hard casing will protect the interior parts from damage while reliable and high quality operating parts ensure longevity.
Safety features - When working with tools, safety features are crucial for trustworthy work and continued satisfaction. With the power possessed in drill hammers, you want to ensure there are adequate safety features in place to protect you in the event of an accident.
Some features to look out for are overheating protection, which will protect both you and the motor, and also automatic bit locking, which will prevent accidents happening by keeping the bits secure. In the event of sudden torque reactions, an integral clutch will save your arms from jolting along with the drill.
In terms of drill safety, modern models will have tracking technology that can locate them in the event of theft or negligence.
Design - Drills with 360-degree side handles will provide more maneuverability and cover a wide range of positions, which will make your projects more comfortable and efficient. You can also consider additional features that make the tool more versatile and capable of being used for jobs other than those which require a hammer drill. A comfortable handle is another design feature to look out for, besides large finger triggers.
Bits - Some hammer drills will come with a few extra bits whereas others will provide up to forty for a variety of projects and purposes. Depending on your needs, consider how frequently you'll use the drill and what you'll use it for.
Weight - The weight will affect how long you can use your drill for and also how easy it is to control when using high-speed settings. A good weight to power ratio is crucial for successful projects and it also eases the pressure on your arms during long days.
Types Of Hammer Drills
Corded - A corded drill is one you plug into a wall socket for power. They don't require batteries and so are often seen as more durable and less maintenance than cordless drills.
Cordless - Cordless hammer drills operate using a battery, which can be inconvenient when you need to charge or replace them, but they are also more portable and allow you to drill away from a power source, giving you more freedom.
Compact - A compact hammer drill is smaller and lighter than regular hammer drills. These may not have as much power as corded and cordless drills but are ideal for drilling in tight spaces.
Hammer Drill FAQ
Q: What is a hammer drill?
A: A hammer drill is a tool that delivers consistent, powerful blows to break away rock and other materials. They work through batteries or AC and are often preferred than chiseling away this area by hand, depending on the scope of the job involved, as it requires less effort, reducing fatigue. You will typically find them used in the construction and masonry industries, but you can also use them at home for home improvement projects.
Q: Can a hammer drill break up concrete?
A: Yes, it can. Think of it as a smaller-scale jackhammer, however, hammer drills are not as powerful, and if you need to break away and bore large areas, then a jackhammer is a better choice. Hammer drills can also break away brick and tiles either during remodeling jobs or to clean up areas that are not made good following a project.
Q: Can hammer drill be used as a regular drill?
A: While the primary purpose of hammer drills is to drill into stone and concrete, you can buy hammer drills that come with multi-functionality and allow them to double as a drill if needed, which is great for when you're sticking to a budget or don't have a lot of space in your toolbox.
Do not get them confused with an impact drill as you won't get the results you desire and could cause irreparable damage.
Q: What's the difference between a hammer drill and a regular drill?
A: While you can use a drill with almost any hard material, a hammer drill is designed purely for use with very hard materials that could damage a regular drill.
Q: Do hammer drills need special bits?
A: The main bit you'll need for your hammer drill is an SDS chuck, which is excellent for hammering away at concrete and brick. Do not expect you can use a regular drill bit like the force of the hammer drill will damage it.
Your hammer drill will likely come with a variety of bits for different jobs.
Q: Why are brushless drills better?
A: If you're not sure whether you need a brushed or brushless drill, you can think about several factors that make brushless drills better. These include:
Efficiency - They work harder and get the job done faster than brushed drills because of the absence of friction between the moving parts. Instead, energy is transferred through magnetism and therefore increases the power, meaning you don't have to work as hard.
Maintenance - Because there is no friction, there are also no sparks, even when you have the drill working harder than usual. The lack of contact within also heavily reduces wear and tear, making the drill last and perform more consistently for longer
Heat - With friction, you get heat, and by now we know there is a total lack of friction with brushless drills. The less heat means the less the parts need to work. It also means you can use your hammer drill for longer and more frequently
Noise - Brushless drills are less noisy compared to brushed motors as they are smaller which therefore means there is less vibration from the impact. On job sites, this noise isn't too much of an issue as you're surrounded by noise anyway, but for home use, it will be much appreciated.
Quality - Due to the technological advancements of brushless drills by using magnets and other factors, they are considered high-end products. We know this should always equal better quality, but in this case, it does.
However, brushless drills cost more, but if you're working with these tools every day, it's well worth the extra investment to make your job easier and also ensure your tool lasts longer.
Sources:
Sign Up Now
GET THE VERY BEST OF GEARHUNGRY STRAIGHT TO YOUR INBOX