Best Reciprocating Saws In 2022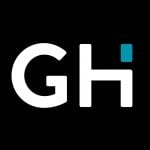 This product guide was written by GearHungry Staff
Last Updated
February 26, 2019
GearHungry Staff
GearHungry Staff posts are a compilation of work by various members of our editorial team. We update old articles regularly to provide you the most current information. You can learn more about our staff
here
.
GearHungry may earn a small commission from affiliate links in this article.
Learn more
In the world of all DIY hobbyists and professional tradespeople, having a reciprocating saw is extremely vital. These machines are versatile tools designed to slice through materials with ease when regular saw cannot. They are engineered to work even in the smallest of spaces, due to their compact size and additional features such as LED lights. However, finding the best reciprocating saw can prove to be a stressful procedure, especially with the millions of brands in the market today.
With a team knowledgeable in the use of power tools, we have come to your rescue with a list of recommendations for the best reciprocating tools currently being sold. These machines have been reviewed into detail, with additional information on the features to keep an eye out for during your search.
The Best Reciprocating Saw
BLACK+DECKER BDCR20C 20V MAX Reciprocating Saw
The Black + Decker brand makes another appearance, buttressing their claim to be the leading manufacturers and distributors of construction hardware. The Black + Decker Reciprocating Saw proudly portrays all the required features of a traditional reciprocating saw, with additional, innovative elements that increase its performance while elevating its value. it is a piece of equipment held in high regard by many people in the construction industry and is a product with several positive online reviews from users across the world.
The Black + Decker BDCR20C saw is a member of the 20V Max system under the Black + Decker brand. It features a tool-free blade change, a powerful 3000 SPM motor and an adjustable pivoting shoe for ultimate comfort and convenient usage. The variable speed trigger feature is also included in the design of this electric reciprocating saw and as such, operators are at liberty to choose a speed to match the materials being worked upon. To further enhance their level of control, the Black + Decker reciprocating saw comes with an electric brake and straightforward usage.
The operations of this saw can be likened to other newer models, especially with regard to some additional features. Firstly, this piece of equipment makes use of LED lights to keep your cutting path well illuminated at all times thus, enhancing the output. It also makes working at night possible, which can help you get more work done. For comfort, the ergonomic design of this reciprocating saw includes a rubberized grip that is engineered to contain the many shakes produced to help you work longer. If you are a passionate handyman, check out our guide to the best digital calipers.
Key Features:
Tool-free blade change
Lightweight form
Variable speed trigger for enhanced control
Includes 20v max charger and battery
Specification:
Brand

BLACK+DECKER

Model

BDCR20C

Weight

4.5 pounds
DEWALT DCS380B 20-Volt MAX Li-Ion Reciprocating Saw
The Dewalt DCS380B Reciprocating Saw is our first product review and one of our favorite recommendations for anybody. This reciprocating saw is a versatile and powerful tool with a high-performance level. Its functions are always up to par with the brand's promise to offer excellent service through all their creations. The Dewalt reciprocating saw is ideal for electricians, HVAC/mechanical contractors, framers, carpenters, plumbers, fire and rescue crews as well as modelers. It delivers increased productivity and enhances performance while on the jobsite.
The Dewalt is one of the best reciprocating saws on the market today. This power tool comes fully equipped with patented technology and some innovative elements that are responsible for its high productivity. It runs on Lithium-ion batteries combined with a 20V MAX system and also features super ergonomics. It is built with a 4-position blade clamp that enhances its positional versatility while allowing for flush cutting with ease. For a swifter cutting speed, this reciprocating saw has a 1-1/8-inch stroke length, with a variable speed trigger for faster speed in cutting and increased blade control; the blades used with this tool aren't attached once a purchase is made, thus they must be bought separately.
The Dewalt DCS380B reciprocating saw allows the depth of cut control and also extends blade life via its pivoting adjustable shoe. It enables users to cut with more control and better precision, with an added LED light for dark work areas. With its power matching the performance, this power tool from Dewalt is ready and willing to take control of a variety of applications effortlessly. It delivers more power, more runtime and a faster application speed you will appreciate. Make sure you also check our guide to the best tile saws for more great products like this. 
Key Features:
4-position blade clamp for easier blade changing and flush cutting
1-1/8-Inch stroke length delivering faster speeds
Pivoting adjustable shoe for enhanced control
Battery and charger sold separately
Specification:
Brand

DEWALT

Model

DCS380B

Weight

1 pounds
DEWALT DWE305 Corded Reciprocating Saw
Are you a field expert in need of an affordable reciprocating saw model that delivers excellent performance? We have just what you need right here. Meet the Dewalt DWE305 Reciprocating Saw. A giant amongst many competitors, this is one of the strongest most functional saws being sold in today's market. It does everything required of a traditional reciprocating saw with some added benefits that set it apart from other models. Dewalt is one of the world's leading manufacturers of power tools thus, users are assured of the highest level of quality whenever they decide to purchase their products.
The DWE305 corded reciprocating saw features the tool only. With 17.5 inches of length, this power tool features a 4-position blade clamp for easy flush cutting, a powerful 12-amp motor that works with 0-2,900 strokes per minute. Operators are also able to adjust the speed settings to suit the material they're working on, via the Dewalt's variable speed trigger, included in the general design of the saw. The 4-position blade clamp earlier mentioned makes use of a keyless lever-action system, enabling the easy removal and changing of worn out blades, in four different directions.
Dewalt is a company with decades of design experience. They understand the needs of all their users and provide innovative design solutions to their work issues. It doesn't matter the type of material you're working with, be it plastics, wood, heavy gauge metals, nail embedded wood, rubber, plaster, fiberglass or even composite materials, the Dewalt DWE305 reciprocating saw is the best option for you. It can also be a perfect DIY gift to a friend who loves the DIY process, or any handyman you know. 
Key Features:
4-position blade clamp
Keyless lever-action blade clamp
Includes reciprocating saw
Tool Length 17.5 inches
Specification:
Brand

DEWALT

Model

DWE305

Weight

8.1 pounds
PORTER CABLE PCC670B Reciprocating Tigersaw
The Porter Cable brand is another company that produces some of the world's best power tools. Their engineering and product design come second to none since every member of the company is a professional and has adequate knowledge of the requirements of every power tool. They seek to help make work easier for all technicians with affordable yet durable pieces of equipment that will operate flawlessly for a long time. Some reciprocating Tigersaw reviews have mentioned the Porter Cable PCC70B Reciprocating Saw as one of the most sought after reciprocating saws in today's market. They believe it possesses all the various innovative features that transform any reciprocating saw into a marvelous machine.
The Porter Cable PCC670B features a compact design that makes it ideal for working in tight areas. This power tool from Porter Cable is a part of the 20V MAX system, much like the Dewalt saw reviewed above. With help from Lithium batteries, this reciprocating saw offers users with a variable-speed trigger that delivers ultimate control to all operators. For aggressive cutting speed, the PCC670B saw uses a high-performance drivetrain that delivers 0-3,000 SPM, which isn't common among reciprocating saws. Cut a variety of materials with this magnificent reciprocating saw and also have constant contact with the material being worked on, thanks to the pivoting shoe feature included in its general design.
The Porter Cable Tigersaw is one of the best cordless tools with an ergonomic design for comfortable usage. It increases comfort during use via its contoured and over molded handle, built to fit right into the curve of your hand. If your blade gets worn out and you require a change, you get to do this easily with the PCC670B's tool-free blade release system. The best things in life come in simple forms such as this, and you wouldn't want to miss such an opportunity. Our handy guide to the best band saws features more great products like this.
Key Features:
High-Performance drivetrain
Tool-free blade release
Variable-speed trigger
Part of the 20V max system
Specification:
Brand

PORTER-CABLE

Model

PCC670B

Weight

4 pounds
BLACK+DECKER BDCR20B 20V Max Lithium Bare Reciprocating Saw
The BLACK+DECKER BDCR20B 20V Max Lithium Bare Reciprocating Saw uses exceptional features to meet your work/household needs. With a versatile and lightweight form, almost anyone can use it. For those meddling branches around the parameter or general remodeling around the house, this aggressive power tool will get the work done. It comes with a variable speed trigger that provides better control in the working of the blade. With 3,000 strokes per minute and a 7/8 stroke length, be convinced that this tool was made for neat and quick jobs with a lock-off switch that prevents unintentional operation once the work is done.
The pivoting shoe also enhances better control of the tool while the handles are quite ergonomic to grip and work with. With the battery delivering up to 20V of power, this tool works tirelessly for prolonged hours to get the job done with minimal vibrations and noise. The battery also lasts sufficiently enough to complete tough, long jobs before requiring an extra charge or compromising on performance. And just like icing on a cake, the tool-free blade changing feature ensures convenient use and operation with guaranteed satisfaction at the end of every task. You may also be interested in some of the best rotary tools from our list, so check them out.
Key Features:
Pivoting shoe
Tool-free blade change
Variable speed trigger for enhanced control
Battery and charger are sold separately
Specification:
Brand

BLACK+DECKER

Model

BDCR20B

Weight

3.85 pounds
WORX WX550L Reciprocating Saw and Jigsaw
Another brand we hold in high regard and will willingly recommend to everyone into cutting is the Worx reciprocating saw and jigsaw. The Worx Axis Reciprocating Saw is a magnificently designed tool, made from high-quality materials for exceptional performance. It is used as a jigsaw as well as a reciprocating saw and works effortlessly for both functions. The Axis saw features a compact design with a straightforward usage procedure. Its versatility is a major plus, as it reduces the long-term cost to the operator, as compared to purchasing two separate products.
The Axis is built with a pivoting head design for easy switching between saws. It also prevents slippage and misalignment through its motor side location feature. This promotes a smooth and constant power supply for higher cut efficiency. To increase your visibility during the cutting process, this reciprocating the Axis saw has a built-in blower responsible for the eviction of all debris and dust particles. This is a great power tool for all DIY lovers and those who love to make economic choices concerning their home equipment.
The Axis cordless reciprocating saw is a lightweight piece of equipment highly capable of undertaking a variety of cutting tasks effortlessly. It allows the use of different blade brands and helps operators cut materials such as plastics, wood, PVC pipes, fiberglass, aluminum, copper and even ceramic tiles. It is great for both outdoor and indoor use and is a must-have, versatile reciprocating unit for your home or work workstation. The orbital mode of the jigsaw and the tool-free blade change are more than enough features needed in a traditional reciprocating saw unit. Be sure to combine this with a cool portable workbench from our list.
Key Features:
Tool-Free blade change
Orbital mode
Variable speed
Pivoting head design
Specification:
Brand

WORX

Model

WX550L

Weight

4.6 pounds
BLACK+DECKER LPS7000 Lithium-Ion Compact Saw
There are numerous reasons why many individuals prefer Black + Decker products over other models from different brands. Black + Decker is a company with decades of experience in the design, production and manufacturing of household equipment that make all your tasks easier and more straightforward. They have several professionals who are well versed in the design requirements for creating a highly efficient piece of equipment. Each item they launch into the market is tested rigorously to avoid damage and danger to operators, and they all feature several safety measures that enhance comfort and also keep operators safe from harm.
The Black + Decker Compact Saw is one of their many cordless reciprocating saw designs and the toughest model they have ever built. Thousands of this power tool have been sold in different corners all around the globe, with several reciprocating saw reviews offering praise for its fantastic performance. The LPS7000 compact saw unit is efficient in both use and design and seeks to deliver on functionality and reliability whenever it used. This reciprocating saw comes with a keyless blade change system for easy changing and removal of blades. The full package once a purchase is made includes the saw, a charger and a scrolling blade. For its run time, this saw makes use of a lithium battery technology, and this system enables the unit to work for up to 18 months, provided it's been fully charged.
The Black + Decker Compact Saw tool results in better cutting results via the provision of an LED work light feature, which emits a light strong enough to illuminate your work surface at all times. It is a cordless power tool and is extremely versatile in use. It is well suited for accurate curved cuts, as well as quick straight cuts on various types of materials such as wood, plastic, metal, PVC and tree branches. This reciprocating saw is the one saw engineered to do it all. Don't forget to also check our guide to the best bench grinders for more great products like this.
Key Features:
Compact saw
1 charger
1 scrolling blade
Keyless blade change
Specification:
Brand

BLACK+DECKER

Model

LPS7000

Weight

2.1 pounds
Milwaukee 6519-31 Reciprocating Sawzall
Anyone into the demolition business is aware of the importance of the cutting process. The best tool for such a job is undoubtedly the Milwaukee Reciprocating Sawzall. It is as unique as its name, standing tall from among the myriad of models in existence. This Sawzall is one of the best reciprocating saws and the most recommended model by people in the construction industry. Milwaukee is a company that has established itself as one of the leading manufacturers of construction hardware. All their products seek to make work more simple, no matter the process it entails.
The Milwaukee reciprocating Sawzall is an imported unit that features a gear-protected clutch, built with high-quality products to help enhance the durability of all internal components. The gear clutch feature is also responsible for increasing the lifetime of your motor and surrounding gears, a benefit many reciprocating saw models lack. It also makes use of a quick lock technology, a system that works via a side latch. This system of operation allows for easy removal of blades whenever you please. The use of an internal counterweight mechanism in the Milwaukee reciprocating saw unit provides greater accuracy in all your cuts and also increases comfort during use.
With a speed as high as 3,000 strokes per minute, the Milwaukee allows operators to rip through wood with ease within a short period. The piece of equipment is extremely easy to store, thanks to the included carrying case from manufacturers. This bag is produced from a high-impact rated polyurethane material for increased protection and durability. Tear through any material with ease; the Milwaukee Sawzall is here to guide you. Our guide to the best bow saws offers more great products like this so check it out.
Key Features:
Variable speed trigger
Imported
Quick lock technology
Vibration reduction
Specification:
Brand

Milwaukee

Model

6519-31

Weight

10.65 pounds
SKILSAW SPT44A-00 13 Amp Reciprocating Saw
The Skilsaw SPT44A Reciprocating Saw is the final recommendation from our team but it's definitely not the least efficient. Built after thorough research on the needs of a cutting tool, this reciprocating saw from Skilsaw is a legendary piece of equipment built to attain perfection on every material it comes into contact with. With a 1-1/88 inches' stroke length, this unit provides operators with the maximum cutting speed for swift operations. It features a variable speed trigger to allow operators to adjust the speed to their needs and is engineered to possess a buzzkill technology, patented by Skilsaw.
This patented technology suppresses vibrations during operation and also increase the general productivity of the unit. This 13-amp power tool has been tested and is known to outperform thousands of reciprocating saw blades in today's market. Without wearing out the user and the tool itself, it delivers comfortable and controlled cuts whenever it is used. To keep the workplace clean at all times, the Skilsaw machine features a unique body design that does away with all debris and dust particles away from the user.
The Skilsaw is a reciprocating saw machine that can be used on materials such as wood embedded nails, heavy-duty pipes, wood, structural steel, tubing, drywall, plastics, conduit and trim as well as non-ferrous materials. If you purchase this product and you aren't satisfied with its operations, you're free to return it within 180 days for a full refund, no questions asked. Our guide to the best tenoning jigs features more useful tools for your workshop, so check them out.
Key Features:
Buzzkill tech
Variable speed trigger
Tough 13-amp motor
1-1/8 in. Stroke length
Specification:
Brand

SKILSAW

Model

SPT44A-00

Weight

9 pounds
Reciprocating Saw Buying Guide & FAQ
Above we listed some of the most exceptional reciprocating saws with world-class features that get a wide range of simple and tough jobs done conveniently. To further aid the buying process, this guide provides additional information that would make picking out a reciprocating saw a lot easier.
Features To Look For In Reciprocating Saws
There are many features that make a good and reliable reciprocating saw, however, the few ones listed below are the main features to look out for;
Stroke Length - The stroke length characterizes how far the blade moves backward and forward when operational. The further back and forth it swings, the smoother and finer the cut. It also makes cutting through materials a lot easier. Most reciprocating saw blades have a reasonable blade stroke; ensure that the one you finally choose has at least a 1-inch stroke.
Stroke Rate - This is determined simply by multiplying the stroke length by the strokes per minute (spm) it determines just how fast the blade will operate.
Variable Trigger Speed - This feature provides the option of controlling the speed of the reciprocating saw via a dial, providing more precise, safe and consistent speed.
Anti-Vibration - Some reciprocating saws have devised a system that greatly reduces the vibrations that occur due to the pressure exerted when cutting. This enhances comfort and reduces fatigue when working.
Types Of Reciprocating Saws
There are two major types of reciprocating saws as mentioned before; they are better explained below;
Corded - As the name implies, these saws require a power cord that connects to a 120V outlet to get the saw working. Corded reciprocating saws used to have the upper hand when it came to the power they deliver, however, cordless models have since caught up. Apart from the fact that the cord length may limit movement, they do guarantee uninterrupted usage.
Cordless - For hassle-free operation, cordless saws have the upper hand since they can be used anywhere and anytime with sufficient charge and no need for a power socket or extensions for reachability. Recently, with the introduction of lithium-ion batteries, cordless models have matched up to the power standards delivering great voltage and prolonged battery time. They also deliver great speed and can perform work without the need for a nearby power circuit. This is the edge they have over corded models as well as convenience and ease-of-use.
Reciprocating Saws FAQ
Q: What is a reciprocating saw?
A: Reciprocating saws are tools that use a push and pull motion to deliver a fine cut to objects, surfaces, and materials. It operates similarly to a jigsaw and there are both corded and cordless reciprocating saws.
Q: What can you use a reciprocating saw for?
A: Reciprocating saws can be used for cutting through practically all solid materials and surfaces, except rocks of course. They are great for cutting down branches, cutting through walls and the likes.
Q: Can a reciprocating saw cut curves?
A: To be frank, no, this is where jigsaws come in; they are built for such operations.
Sources:
Ergonomics - Wikipedia
Fiberglass - Wikipedia
Polyurethane - Wikipedia
Sign Up Now
GET THE VERY BEST OF GEARHUNGRY STRAIGHT TO YOUR INBOX