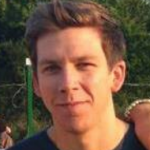 In the world of all DIY hobbyists and professional tradespeople, having a reciprocating saw is extremely vital. These machines are versatile tools designed to slice through materials with ease when regular saw cannot. They are engineered to work even in the smallest of spaces, due to their compact size and additional features such as LED lights. However, finding the best reciprocating saw can prove to be a stressful procedure, especially with the millions of brands in the market today.
With a team knowledgeable in the use of power tools, we have come to your rescue with a list of recommendations for the best reciprocating tools currently being sold. These machines have been reviewed into detail, with additional information on the features to keep an eye out for during your search.
The Best Reciprocating Saw
Reciprocating Saw Buying Guide & FAQ
How We Chose Our Selection Of Reciprocating Saws
Brand - During the selection process, several brands are considered. To provide all readers with as many options as possible, our list of recommendations contains models from popular brands- companies that are regarded as the leading manufacturers of such machines, and not so popular brands that are equally efficient in their operations. Some of the brands include Black + Decker, Bosch, Skilsaw, and Worx.
Reviews - Before any product is endorsed as one of the best or the best among its competition, the views of users must be sought. This is because they have first-hand knowledge on how efficient any product can be, as opposed to the short period of testing undertaken by manufacturers. User feedback from various online platforms was read and analyzed before the curation of our recommendation list.
Price - Concerning the cost of a reciprocating saw, the various features and additional, attachments by brands determine how much a model will cost. To provide for all budgets and financial levels, our list is made up of products that have a vast price range but offer many similar features that are highly essential for a reciprocating saw.

Features To Look For In Reciprocating Saws
During your search for the best reciprocating saw, there are some design elements that must be prioritized above others, to ensure that the selected product performs exactly as its expected to. Most individuals believe that your budget is the most critical factor to consider when selecting products. However, your choice is strongly determined by the existing specifications of the many available models on the market.
Speed - Reciprocating saw are often used to cut different materials. These materials require the use of different speeds to attain the maximum outcome. It is best to select a model that offers you a variable speed setting feature. This offers the operator total control over the speed and enables him to switch it up to match the material being worked upon. This level of control and flexibility saves you the stress of inefficiency and also improves the longevity of your saw.
Settings - The settings of your reciprocating saw are extremely vital to its operations. All settings must be easy to understand and straightforward to implement, to ensure that the machine makes your work quicker. If it takes you more than a minute to understand the settings of your saw, it probably isn't the best option for your workshop.
Power - For the various tasks to be undertaken, your power tool will rely greatly on its power output. This runs the entire operation of your machine thus, it is very critical and must have a greater priority during the selection process. For corded reciprocating saws, the power range lies between 5 to 15 amps. It is important to note that, the higher the amperage, the larger the scale of jobs it can harbor. Reciprocating saws with large power output are ideal for construction and demolition works, while those with smaller amperages can be used for small-medium scale jobs.
Weight - The weight of your saw will be an essential factor to consider if you frequently engage in tasks that require prolonged usage or a lot of reaching overhead. These types of saws are more efficient when compared to regular saw because of their compact design. This feature enables the reciprocating saw work in places that other saws can't access. They are also a much mobile option for workers. Consider getting a heavier saw if your work involves a lot of heavy duty sewing, to improve control and also reduce the vibration.
Blades - Saws operate with blades. The blades of your reciprocating saw must be made from durable, high-quality materials. They mustn't wear out easily and must also come with extra blades to keep your machine in operation for an extended period. Your reciprocating saw should also have a tool-less blade system, where the blade in use can be removed and replaced with ease. This will help save time and also reduce the risk of injury.

Types Of Reciprocating Saws
Corded - Corded reciprocating saws are lightweight machines that work with an electricity socket. They don't carry batteries and they are well suited for use in places such as homes.
Cordless - The cordless reciprocating saw is the best option for a construction site. Though much heavier than its corded counterpart, this machine can be used in places without no electric power effortlessly, since it relies on batteries for operations.
Full size - The full-size reciprocating saw is designed with both the weight and form of all all-in-one machine. It can be used for different tasks in many locations and doesn't require any additional features
Mini - There are huge, full size reciprocating saws and there are the mini versions. These mini reciprocating saws are the smallest types of the saw. They are great for use in tight spaces and for small to medium jobs but don't perform as expected when used for construction and demolition works.
Reciprocating Saw FAQ
Q: What's the difference between a Sawzall and a reciprocating saw?
A: There's no physical difference between the Sawzall and any other reciprocating saw. A Sawzall is a reciprocating saw. It was named by the Milwaukee company and has been patented by them.
Q: Can a reciprocating saw cut through nails?
A: Cutting with a reciprocating saw is possible on every material apart from a rock. It's able to cut through wood, plastic, PVC, and even nail-embedded wood.

Q: What does TPI mean for saw blades?
A: TPI refers to the teeth per inch of your reciprocating saw. The TPI determines your finish look thus it is essential that you get the right one for the thickness of your material.
Q: How thick can a reciprocating saw cut?
A: The blade length of your reciprocating saw will determine how deep it can cut. The longer the blade, the deeper your saw will cut.
Q: How do you hold a reciprocating saw?
A: Keep your hands away from the blade at all times and keep one hand placed on the handle/trigger. Your other hand is meant to grasp the rubber boot located in front of the saw firmly, to ensure that you're in full control of your saw.
Sources:
Ergonomics - Wikipedia
Fiberglass - Wikipedia
Polyurethane - Wikipedia