Best Band Saws In 2022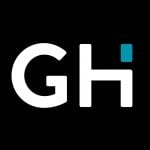 This product guide was written by GearHungry Staff
Last Updated
February 11, 2019
GearHungry Staff
GearHungry Staff posts are a compilation of work by various members of our editorial team. We update old articles regularly to provide you the most current information. You can learn more about our staff
here
.
GearHungry may earn a small commission from affiliate links in this article.
Learn more
If you are a carpenter, woodworker, flooring professional or just a dedicated do-it-yourselfer the band saw is considered one of the most important pieces of equipment you can own. It allows you to create fast precise cuts with little fuss and even less waste. The band saw combines the best elements of the table saw with the best aspects of the jigsaw in a single tool that enables an unparalleled combination of quality and volume. If you don't have a band saw your workshop can't really be considered complete. The following are the 10 best band saws on the market today.
The Best Band Saw
Milwaukee 2429-21XC M12 Cordless Band Saw
For one-handed precision cuts of your wooden or metal objects, you can't do better than the 2429-21XC M12 from Milwaukee. At 12.4 pounds the M12 is not exactly light, but it's so effective that you're not going to be holding it out in front of you for 10 minutes at a time trying to cut the pipe. You'll slice through it like a hot knife through butter. In fact, the M12 will cut a 3/4 inch galvanized electrical conduit in a mere 3 seconds. Try doing that with your Sawzall.
This is a versatile, powerful handheld saw powered by a lithium-ion battery that provides 150 cuts on a full charge. It has a 1 5/8 inch cutting capacity that makes it perfect for electrical or plumbing work and the lack of a cord means you can bring the outstanding cutting power with you wherever you need it. As affordable as it is functional it's our Best Choice. Make sure you also check our guide to the best circular saws for more great items like this.
Key Features:
Blade dimensions 27 x 0.5 x 0.02 inches.
Adjustable blade tension and tracking.
Lithium-ion charger included.
Light enough for one handed use.
150 cuts per charge.
Weight 12.4 pounds.
Specification:
Brand

Milwaukee Electric Tool

Model

2429-21XC

Weight

12.4 pounds
DEWALT DWM120K Deep Cut Portable Band Saw
The DWM120K from Dewalt is a powerhouse of a portable bandsaw that's going to make short work of pipes, rebar, conduit, and anything else that stands in the way of you and the successful outcome of your project. The 120K features a best in class 10 amp motor and a 5-inch throat that's large enough for all your job site applications. That 10 amp motor features 2 different speeds that will slice through hardwood or metal in seconds and the LED sight light ensures your cut is spot on, time after time.
The 120K sports a multi-position bale, an adjustable front handle so you always obtain the optimal grip and rubber bumpers fore and after that protect it from the full range of job site hazards. If there's a downside to this outstanding piece of power equipment it's the price. Although in this case you really will be getting what you pay for. 
Key Features:
10 amp motor.
LED sight light for precise cuts.
5 inch cut depth.
Protective rubber bumpers.
Variable speeds for cutting different materials.
Built in hanging hook.
Weight 15 pounds.
Specification:
Brand

DEWALT

Model

DWM120K

Weight

15 pounds
SKIL 3386-01 2.5-Amp 9-Inch Band Saw
The 3386-01 SKIL Band Saw occupies a grey area between a full-sized stand-alone industrial band saw and the type of handheld models we looked at above. With a powerful 2.5 amp motor and the ability to bring both hands to bear on your set up and cut process you're going to get professional results on hardwood floors, custom furniture, framing or any other project you apply it to.
The blade on the 3386-01 is full 59 inches long and although the motor operates at a single speed of 2,800 feet per minute (FPM) that's an ideal speed for a full range of wood-related applications. The 3386-01 features rack and pinion adjustment, a rip fence for precise rip cuts, an articulating LED light and it weighs only 38 pounds so it's easy to take where the work is. You may also need an electric chainsaw so make sure you check our guide.
Key Features:
Built-in LED work light.
Integrated rip fence.
1.5-inch dust port.
Single speed motor.
Rack and pinion adjustability.
Weight 38 pounds.
Specification:
Brand

Skil

Model

3386-01

Weight

36.4 pounds
Makita XBP02Z 18V LXT Cordless Band Saw
If you need a true metal band saw the Mikita 18V LXT Cordless Band Saw is as good as cordless metal band saws get. It features a variable low-speed motor that is perfect for cutting everything from water pipes to rebar, 4.75-inch cutting depth and because safety should always be concern number one with power tools, a lock-off trigger switch to prevent accidental startups.
The lithium-ion battery charges fast, the integrated LED light ensures you can always see what you're doing and the on-board wrench storage means you won't have to retreat to the tool box to make adjustments. Other notable features include rubber bumpers around the periphery, the rubberized soft grip handle, the integrated tool hook, and the adjustable stopper plate.
Key Features:
Cordless convenience.
Variable speed motor.
Lock-off trigger switch for added safety.
4.75 inch cutting capacity.
Weight 15 pounds.
Specification:
Brand

Makita

Model

XBP02Z

Weight

15 pounds
WEN 3962 Two-Speed Band Saw with Stand
The WEN Bandsaw 3962 is a true stand-alone saw with a 3.5 amp motor and a 72-inch blade. It can cut to a depth of 6 inches and has a throat 9 3/4 inches wide. You have the option of running it at 1520 or 2620 FPM depending on the material and the miter gauge and rip fence ensure you'll always get the clean crisp cuts you need.
The 3962 is easy for one person to assemble and can either be used on the included steel bench or as a benchtop bandsaw. The worktop can be angled up to 45 degrees and with 6 inches of depth your resaw options are better than on most benchtop (and even some stand-alone) models. Considering everything you get for the price it walks away with our Best Value designation. This also makes a great DIY gift for a handyman in your life.
Key Features:
Robust 3.5 amp motor.
Blade length 72 inches.
Dual speeds: 1520 or 2620 FPM.
Built in work light.
Total weight 73 pounds.
Specification:
Brand

WEN

Model

3962

Weight

73 pounds
JET JWBS-14DXPRO 14 Inch Band Saw
There are so many laudable features on the 14DXPRO that it's hard to know where to start. So let's just say it's a workhorse that should be mandatory equipment in any woodworking shop. Why? Because the robust cast iron frame stays where you put it, the dual speed 1.25 HP motor is great for medium to large sized jobs and the resaw capacity of 12 inches is ideal for hardwood flooring.
This 14-inch band saw is serious equipment for serious professionals who need picture perfect cuts every time. There's an easy-view blade tracking window for safety's sake, an enclosed stand with a storage shelf for related items and the whole thing comes wrapped in a nice, tidy 5-year warranty. If you need to sharpen this band saw, check out our guide to the best reciprocating saws.
Key Features:
Dual speed motor.
Cutting depth 12 inches throat 13.5 inches.
Rigid cast iron frame.
Poly-V belt drive system.
Rack and pinion adjustability.
12 inch resaw capacity.
Total weight 258 pounds.
Specification:
Brand

Jet

Model

JWBS-14DXPR

Weight

258 pounds
Rikon 10-305 Band Sawwith Fence
Sometimes you need the cutting power of a stand-up band saw but you don't have a thousand bucks to drop on one. Not to worry. The Rikon 10-305 is a slightly scaled down version of the company's 10-345 and it largely retains the ability of that saw to provide high-quality cuts for all your woodworking projects. The 1/3 HP motor spins the blade at 2,780 feet per minute and the worktop has a 9 5/8 inch throat which is large enough to handle most flooring jobs.
If you're on a budget but want to enjoy some of the premium features of the best band saws the Rikon 10-305 is a great option. If you are a passionate DITer, check out our guide to the best bench vises.
Key Features:
Steel plate framing.
1/3 HP motor.
Integrated rip fence for precise cuts.
Fully adjustable guide post.
Weight 76 pounds
Specification:
Brand

RIKON Power Tools

Model

10-305

Weight

76 pounds
Laguna Tools MBAND1412-175 Bandsaw
The MBAND1412-175 features a 1 3/4 HP motor, a precision blade tension scale, aluminum throat plate and integrated guide light. Upper or lower guide adjustment is fast and hassles free. The quick release tensioner allows for rapid replacement of the blade. The cast iron stand allows you to put some muscle into your work without fear of spilling over and the tracking window lets you keep an eye on things in a safe and effective manner.
The operation is virtually vibration free, the 4-inch dust port keeps things clean and the light is more than just the afterthought such things tend to be on some other band saws. Remarkably, although the saw weighs almost 270 pounds when assembled, it's relatively easy to move thanks to the well-considered casters. If you work with wood, make sure you also check our guide to the best axes.
Key Features:
1 3/4 HP motor.
13 5/8 inch throat.
Illuminated on/off switch.
Cast iron table, steel frame.
One piece polyurethane tires.
Total weight 267 pounds.
Specification:
Brand

Laguna Tools

Model

MBAND1412-175

Weight

267 pounds
Band Saw Buying Guide & FAQ
Things To Consider When Buying A Band Saw
When buying a band saw consider the following:
Cutting capacity - Cutting capacity encompasses both the depth of the cut and the so-called "throat" and is the first thing to consider when buying a band saw. The depth is the vertical distance between the upper blade guide and the table surface. While the throat is an industry term for the horizontal width of the finished product. For instance, if there is 12" between the blade and the column then the throat is 12" max. In most cases a freestanding band saw will allow for greater depth and a wider throat than a portable or tabletop bandsaw. You need to keep in mind what type of material you want to cut and its typical dimensions in order to purchase a band saw with the right cutting capacity.
Power - Once you know the cutting capacity you'll need to consider the power of the motor. Some portable and benchtop band saws (particularly those that are battery powered) produce only a moderate amount of power. If you need the saw for intensive applications you'll want a plugin saw that can provide anywhere from 2.5 to 10 amps. If you intend to use the saw on a variety of materials you'll also want to make sure yours has a variable speed motor.
Safety features - Even a small bandsaw is capable of producing life-altering injuries so safety is always of paramount importance when dealing with this type of equipment. As such you'll want a band saw that incorporates a number of safety features including a tension controller that sets the tension of the blade itself, a pulley wheel brake and a dust collector that will remove harmful particles from the air. That is particularly important when using the band saw to cut metal items.
Extras - If you're involved in any sort of woodworking with your saw you'll want to invest in rip fences. These allow you to generate very precise rip cuts regardless of the material. You should also consider a miter gauge which will ensure your angled cuts are accurate and clean.
Benefits Of Using A Band Saw
Versatility - If you have a band saw with a variable speed motor you'll be able to cut an astonishing variety of material including all types of wood, plastic, metal and more.
Volume - If you deal with high volumes of wood or metal that need to be cut there is no substitute for a band saw. They are the ultimate productivity tool in such cases.
Cut quality - Because the action of the blade is even and continuous the quality of the cut you're able to obtain is much better than anything you'd be able to achieve with a standard saw or even with a hand-held circular saw.
Less waste - Because the motion of the blade is so steady and smooth and because the band saw blade is typically thinner than other types of blades, there is less material waste.
Energy efficiency - The band saw goes about its business in an extremely efficient fashion. While it might seem like it's consuming lots of power you would actually use far more trying to execute the same cuts using a hand-held circular saw.
Different Types Of Band Saws
Wood band saw - Wood band saws, like most of the saws on our list, are considered by many to be the most important power tool a woodworker can own.
Metal band saw - Some band saws are designed specifically for cutting metal. These typically have ways of keeping the blade cool as it cuts and brushes that keep the blade free of metal chips.
Meat band saw - If you are contemplating a career as a butcher you're going to need a good meat band saw to section carcasses.
Vertical band saw - Versatile, easy to use and capable of creating precise cuts in high volume it's a mainstay of the timber and flooring industries. Vertical band saws remain stationary while the material is fed through them.
Horizontal Band Saw - With the horizontal band saw the cutting blade is brought down onto the material to be cut. In that sense, it's reminiscent of a table saw. Although you're likely to get a cleaner cut.
Portable bandsaw - The portable bandsaw is for those who need to bring the cutting power with them to the site.
Band Saw Safety Tips
Always maintain focus - Do not allow environmental distractions like music, other people, TV or job site noise to divert your attention away from the job at hand.
Keep all safety guards in place at all times - The safety guards that come with the band saw are there for a reason. Do not remove them or alter them in any way.
Feed with care - Do not feed material into the saw in a careless or haphazard fashion. If using a portable band saw make sure all materials to be cut are held firm before applying the blade.
Turn it off - As soon as the cut is complete turn the saw off immediately. Never walk away with the saw still running.
Keep the work area clean - In order to prevent accidents, it is important to always maintain a clean work area. Remove all unnecessary objects from the area and make sure the floor is clean and clear.
Keep hands clear - Never hold the material in a way that could potentially bring your hand into contact with the blade. Always hold the material at the sides, well away from the blade.
Wear goggles - Band saws send large amounts of wood and metal chips flying off into the air, often at great speed. It's imperative that you wear goggles to protect your eyes.
Avoid loose clothing - You should never wear loose fitting clothes when working with a band saw. Such items can easily be snagged by the blade exposing you to extreme danger.
Keep a first aid kit handy - Always have a well-stocked first aid kit within easy reach of the work area. Also, learn the proper ways of treating serious cuts. It could save a limb or perhaps even your life.
Band Saw FAQ
Q: What is a band saw?
A: The band saw gets its name from its signature feature: a continuous band of metal with sharp teeth that runs between 2 or more wheels and is used to cut the wood or metal. With a standard saw cutting is interrupted each time the saw changes direction from up to down and back. With the band saw there is no interruption in the cutting motion which makes the process much faster and more efficient. Band saws have been around for more than 200 years and for most of that time were primarily used in the lumber and woodworking industries. The main advantages of the band saw are enhanced productivity, a uniform cut and the ability to mimic aspects of the jigsaw when cutting curves or irregular shapes.
Q: Can I use my band saw to cut metal?
A: You can use your band saw to cut metal as long as it is either designed specifically for that purpose or it has a slow or variable speed motor. If you have a variable speed saw you normally use for wood you'll need to swap out the wood saw blade for one designed to cut metal. Also, when cutting metal you need to run the saw at a greatly reduced speed. Running the saw too fast when cutting metal will destroy the finer teeth of the metal blade in short order. So, whereas for wood you might be running the saw at 3,000+ feet per minute, for metal you may have to slow that down to just a couple of hundred feet per minute.
Q: Can I sharpen my band saw blade?
A: The short answer is "Yes". The more involved answer is "Yes, but sharpening the blade yourself will take time and practice". In order to sharpen your own blade, you'll need a sharpening stone, as well as a flat-edged tool for filing the tips and a cylindrical filing tool for the underside of the tip. There are a number of instructional videos on the web that will show you how to sharpen your own blade. But again, it will take practice. Other options are to send the blade out to a company who will sharpen it for you or purchase a band saw blade sharpening machine.
Q: Which type of band saw blade do I use?
A: The type of blade you use will be determined first by the type of material you want to cut. Are you cutting wood or metal? (If you want to cut both at some point you'll need variable speed saw, so keep that in mind.) Beyond that, there are 2 things to consider: the minimum cut radius you have in mind and the maximum capacity of your band saw. That said, not every blade will fit on every band saw. Consult the owner's manual to find out what types of blades your saw will accommodate.
Q: What is the relationship between feed and speed?
A: The feed rate is the speed with which material is fed to the blade. The speed is how many feet per minute the blade actually moves on its circuit. In order to obtain a quality finished product, the speed of the blade must be in harmony with how fast the material is being fed into the saw (the feed rate). If the feed is too slow the material is likely to be burned by excessive friction. And if the speed is too fast you risk overwhelming the blade and causing it to jam.
Our Top Pick
We're softies for versatile, well-made power tools which explains how the 2429-21XC M12 from Milwaukee made it to the top of our list as the best band saw. Whether you're a plumber, electrician or carpenter you're going to find myriad applications for this tool and it's going to deliver for your time and again. With a powerful lithium-ion power pack, a 27-inch blade and an operational weight of just 12.4 pounds it's precise, portable cutting power wherever and whenever you need it.
Sign Up Now
GET THE VERY BEST OF GEARHUNGRY STRAIGHT TO YOUR INBOX