Best Jigsaws In 2021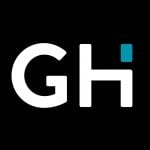 This product guide was written by GearHungry Staff
Last Updated
March 6, 2019
GearHungry Staff
GearHungry Staff posts are a compilation of work by various members of our editorial team. We update old articles regularly to provide you the most current information. You can learn more about our staff
here
.
GearHungry may earn a small commission from affiliate links in this article.
Learn more
Anyone who works with wood every day knows this is made much easier after investing in the best jigsaws. These high-powered tools are awesome for creating shapes and complete projects which circular saws just can't handle. It offers versatility where other heavy-duty tools fail, and you can use them with a variety of materials, whatever the demands of the job.
Another thing that attracts tradesmen to the jigsaw is its safety and intuitive operation. Unlike other power tools which can cause injury if used incorrectly or carelessly, a jigsaw is perhaps one of the safest tools out there while still offering fantastic results and performance for a range of applications.
Whether you're an experienced contractor or a new hobbyist looking to expand your DIY horizons, a new jigsaw should be high on your list, and luckily, we've compiled a selection for you to add the final piece of the puzzle to your tool kit.
The Best Jigsaw
Jigsaw Buying Guide & FAQ
Before making your final decision, look at these key features to determine what jigsaw is the best one for you.
SPM - SPM (or strokes per minute) indicates how quickly the blade moves and helps you determine the speed you need for different materials. For the best performance, find a jigsaw which offers variable speeds so you have the widest versatility over different materials. You can do this either through the trigger or through a built-in dial, which restricts the maximum and minimum speed to suit you.
Blades - Your blades will affect your efficiency and accuracy when working, so make sure to buy the correct blades for your jigsaw, which will come with default blades, anyway. However, depending on what you need to work with, these blades may not be adequate.
Also look at the sawtooth, which determines the accuracy of the cut and while the larger teeth are faster, the cuts are rougher, whereas smaller teeth are more accurate but will not work as quickly.
Top quality blades are a necessity when working so discard and bent or blunt ones you may have lying around from previous jigsaws.
Grip - A comfortable grip is essential for heavy duty work as it makes it easier to control the jigsaw. You will find both top handle, which you can use one-handed, or D-handles, which require both hands. An ergonomic grip will make your jobs easier and may also reduce some of the weight strain with heavier jigsaws.
Guard - The guard is there to protect you and the material from damage. When working with high-powered tools, there's the potential for splinters to fly off and hit you in the face (so wear safety goggles) and also crowd around the blade which can hinder cutting efficiency. However, some guards can reduce visibility.

Laser guide - While you won't find a laser guide on every jigsaw, this little red line is useful for increasing accuracy and precision, especially as jigsaw blades tend to twist of their own accord.  They are very handy in low-light situations and for highly intricate cuts and designs. You can also use them when your line of sight is obstructed, allowing you to see without seeing, and complete your task with ease.
Base plate - The base plate must be solid and robust enough to handle heavy loads when you press down against the work table while also having a smooth or anti-slip surface to prevent damage to the materials.
If your base plate is loose or installed incorrectly, you will lose accuracy and potentially ruin your project.
Dust extraction - Anyone who's ever worked with wood before knows the dust can fast become a problem. It obstructs your vision, clouds your safety goggles, and sometimes can even hinder the performance and operation of the tool. With dust extraction - whether it is a blower or has a vacuum adapter - you can redirect the dust away from your workspace so you have an uninterrupted and clear vision for what you're doing.
Vibration reduction - Power tools can be hard work on the hands, wrists, and arms, and this is not helped with the heavy vibration more powerful and heavy-duty tools provide. While vibration reduction won't entirely eliminate fatigue, it goes a long way towards ensuring you don't get tired too quickly when working with your jigsaw, as we all understand how mistakes can happen once fatigue sets it.
Trigger lock - The trigger lock is another way of reducing fatigue, but his time on your finger. If you're working on a project for a long time at the same speed, your trigger finger is prone to strain, which could cause issues as it becomes less comfortable.
With a trigger lock, you can set it to the desired speed and work through your material much faster as you need not to concern yourself with holding the trigger down. This will also give you greater control as you can focus on moving the saw instead of both speed and movement together.

Types Of Jigsaws
Corded - A corded jigsaw is heavy duty and high-powered option for those who need an uninterrupted operation. They are more powerful than cordless jigsaws but also heavier. Because they work using a walled power outlet, you don't have as much freedom, which could pose problems if working in high places.
Cordless - A cordless or battery-powered jigsaw doesn't use an AC power source to operate. Instead, it runs on battery power. This gives you greater maneuverability during your projects, as your range of movement isn't restricted by the power cord, and they are typical than corded options, but the battery will run out if you use it for too long without charging.
Sources:
Sign Up Now
GET THE VERY BEST OF GEARHUNGRY STRAIGHT TO YOUR INBOX