Best Jigsaws In 2021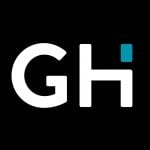 This product guide was written by GearHungry Staff
Last Updated
March 6, 2019
GearHungry Staff
GearHungry Staff posts are a compilation of work by various members of our editorial team. We update old articles regularly to provide you the most current information. You can learn more about our staff
here
.
GearHungry may earn a small commission from affiliate links in this article.
Learn more
Anyone who works with wood every day knows this is made much easier after investing in the best jigsaws. These high-powered tools are awesome for creating shapes and complete projects which circular saws just can't handle. It offers versatility where other heavy-duty tools fail, and you can use them with a variety of materials, whatever the demands of the job.
Another thing that attracts tradesmen to the jigsaw is its safety and intuitive operation. Unlike other power tools which can cause injury if used incorrectly or carelessly, a jigsaw is perhaps one of the safest tools out there while still offering fantastic results and performance for a range of applications.
Whether you're an experienced contractor or a new hobbyist looking to expand your DIY horizons, a new jigsaw should be high on your list, and luckily, we've compiled a selection for you to add the final piece of the puzzle to your tool kit.
The Best Jigsaw
DEWALT DCS334B 20V Max Brushless Jig Saw

Popularly known for making high-powered tools that allow you to work with precision and speed, DEWALT continues the trend in the design of Max Brushless jigsaw. This jigsaw is a cordless model that doesn't compromise on power or performance. It is powered by a 20-volt battery that offers a speed range of 0 – 3,000 strokes per minute (SPM) and which will allow you to cut straight lines and curves into almost any type of material, including metal, plastic, and solid wood. A unique feature of this jigsaw is the inclusion of an all-metal lever-action keyless blade that can change the blade quickly without having to touch the hot blade.
What's more, the DEWALT jigsaw uses a lithium battery that retains its charge longer than its competitors and it is perfectly capable of powering the jigsaw to make cuts through tough materials. Furthermore, the top handle for this jigsaw is designed to enhance control and comfort while its anti-grip feature improves handling during use – the jigsaw is suited to making beveled cuts as it has keyless shoe bevel with detents at 0, 15, 30 and 45 degrees. Additionally, there is a removable shoe cover added to the features of this jigsaw and which helps to protect the materials you are cutting from scratches and it also comes with an adjustable blower that keeps the cut line clear of chips, debris, and dust. Overall, this jigsaw is very portable which makes it quite easy to make precise and accurate cuts in tight spaces. It was designed to be tough and versatile and it is capable of been utilized in a wide number of applications. For more quality tools to add to your collection, check out our guide to the best tenoning jigs.
Key Features:
4-position orbital action for good cut quality control
Powerful battery-powered motor capable of 3,000 SPM
4 bevel cut options of 0, 15, 30 and 45 degrees
Adjustable blower that keeps away dust and debris
Specification:
Brand

DEWALT

Model

DCS334B

Weight

4.2 pounds




For true pros (or those who just want to look like true pros), the Bosch Jigsaw Kit is the number one high-quality jigsaw that goes both above and beyond what you'd expect of a jigsaw. With 7.2 amps of power, it delivers fantastic, high-powered performance that is considered by many to be an engineering marvel for jigsaws.
The variable speed dial and trigger help you find the best operating speed while the two slotted roller guides prevent heat-creating friction and blade deflection for unrivaled performance. The tool-free adjustment is also straightforward, increasing efficiency, which besides the LED ensures excellent productivity no matter the demands of the job.
Also straightforward is the bevel adjustment, which comes with solid 45-degree stops to maximize intricate cutting possibilities while still delivering smooth operation for easy and comfortable work. The footplate is a little awkward to adjust, but with something as brilliant as the Bosch Jigsaw Kit, we're certain you can look past this little flaw, and enjoy everything else about it that will transform your projects for the better. Find more great products like this by checking out our guide to the best electric chainsaws.
Key Features:
Four different orbital action settings
Constant response circuitry for consistent performance and precision
Tool-less blade ejection
Aluminum, insulated gearbox and variable speed settings
Specification:
Brand

Bosch

Model

JS572EK

Weight

5 pounds
Blower provides visibility of the cut line
Smooth operation for easy all-day work
Simple blade ejecting and changing
Footplate is awkward to adjust
BLACK+DECKER Smart Select Jigsaw




Our first pick of the best jigsaws is the BLACK+DECKER Smart Select Jigsaw, which is a massively affordable and equally high-performing options for both professionals and hobbyists. Immediately, we're drawn to the Curve Control technology, which you can adjust with 4 customized settings to suit whatever cuts you need to make. The 5-amp motor delivers power, with up to 3,000 SPM (stroke per minute) of cutting power for excellent, reliable action in a range of applications. Even with this power, it ensures smooth cutting, ensuring you're always in control, and allowing you to create highly intricate and complex designs with total ease.
The keyless blade clamp ensures straightforward and tool-free blade changing, which saves you seconds when working on important, time-sensitive jobs, and its compact design means you can easily store it in your favorite tool box without taking cluttering or needing to take out other tools. It's safe, it's portable, and it's inclusive enough to satisfy both pros and novices, meaning it could easily stand out as your go-to tool from now on. 
Key Features:
Variable speed setting
Improved wire guard for clear line of sight
Bevel cuts of up to 45 degrees
3,000 SPM
Specification:
Brand

BLACK+DECKER

Model

BDEJS600C

Weight

5.2 pounds
Keyless blade clamp allows tool-free blade change
Easy to use with a compact design
Smooth cuts ensure high-quality performance
Cord is a little too short for some situations
Makita XVJ03Z 18V LXT Lithium-Ion Cordless Jig Saw
The Makita Lithium-ion cordless jigsaw is powered by a 3.9 Amp motor that is powerful enough to carry out DIY tasks around the home. With the inclusion of a built-in lithium-ion battery, this jigsaw offers power, mobility, and precision for all your tasks. It comes with three orbital settings and variable speed that can be adjusted between 500 and 3,100 SPM and is controlled by a speed dial that helps you find the perfect velocity to match your task.
Overall, this jigsaw offers a lightweight and portable design which makes it great for use in tight or compact areas. What's more, the die-cast aluminum base can be easily adjusted up to 45 degrees in either direction. An improved counterbalance system is included in the design which helps to reduce vibrations, which in turn, enhances precision when cutting into materials. It is also worth noting that it is quite different from most jigsaws as it accepts any T-shank blade which makes it more versatile and allows you to cut into tough materials such as metal, aluminum, and laminate. Other excellent features include a dust blower and vacuum compatibility which helps to clear dust particles so as to make accurate cuts.
Key Features:
Built-in dust blower
Lock-on button for continuous use
Uses T-shank blades
Die-cast aluminum base
Specification:
Brand

Makita

Model

XVJ03Z

Weight

5 pounds

Boasting excellent power for such a tool, the DeWalt 20v MAX Jigsaw is an excellent upgrade for now-experienced professionals and DIYers to take their projects to another level of performance. It's cordless, so you're gifted greater mobility and versatility with your jobs but still get the high power you'd find with a corded jigsaw.
It's also not too heavy to cause fatigue after long days carrying it around the workshop which is just one point of convenience. The all-metal keyless bevel makes adjusting the angle simple, while the 4-position orbital action capabilities give you a wide range of cutting opportunities for more intricate designs.
The anti-slip comfort grip makes it easy to control, which helps maintain accuracy during jobs even though there's no LED cut line. A high-quality option for serious tradesmen looking for their first upgrade, the only issue is the provided blades may not handle heavy duty work, but we're sure you were planning on buying more, anyway. Be sure to also check out our list of the best reciprocating saws for more great items like this.
Key Features:
4-position orbital action
All-metal keyless bevel with detents at 0, 15, 30, and 45-degrees for versatility
Anti-slip comfort grip reduces fatigue and increases control
20-volt operation for reliable power and performance
Specification:
Brand

DEWALT

Model

DCS331B

Weight

5.95 pounds
Lightweight and easy to handle
Straightforward blade changing for efficiency
Accurate cutting
Provided blades may not be as durable for heavy duty work
SKIL Orbital Action Laser Jigsaw

Those who are on the cusp of serious craftwork but aren't too sure they need the best, most expensive option just yet should think about going for the best value. Our pick for this is the SKIL Orbital Action Laser Jigsaw, which despite its awesome price offers a few features you won't find in more expensive models, such as a laser guide and a more powerful motor than you'd expect from this lightweight, inexpensive wonder.
The motor in question boasts an impressive 6 amps, which is more than sufficient for delivering high performance through a variety of applications and materials. The 4-position orbital cut is fast and efficient, while the variable speed trigger gives you excellent control over the cutting speed and makes it fully adjustable for the demands of the job.
It's also compact, and the on-board blade storage reduces clutter (and potentially lost blades) in your toolbox. These features have the making of something that cost much more than it does, except perhaps the footplate which is difficult to tighten and feels slightly flimsy, especially compared to the rest of the tool. Our handy guide to the best tile saws features more great products like this.
Key Features:
Powerful 6.0 amp motor delivers high performance
Built-in laser guide for straight and accurate cuts
4-position orbital cut control offers versatility with speedy cuts
Variable speed trigger provides better control
Specification:
Brand

Skil

Model

4495-02

Weight

5 pounds
Easy to set up, use, and store
On-board blade storage reduces tool box clutter and increases efficiency
Fully adjustable to suit the job
Foot plate feels cheap and is difficult to tighten
TACKLIFE Advanced Laser & LED Jigsaw

The TACKLIFE Advanced Laser and LED Jigsaw ensures you discover achieve the greatest accuracy possible with jigsaw without sacrificing power, which you'll find has 3,000 SPM with a copper motor that delivers less energy loss compared to aluminum motor construction. Although corded, the power cable is long enough to give you a decent amount of mobility around the workshop or garage, and the velcro cord strap keeps it out of the way when moving around to prevent any accidents.
The variable speed dial is useful for applying the necessary speed and power, allowing you to select from 6 different settings. For convenience, the speed-locking system reduces fatigue and allows you to take a little break from pulling the trigger, making your job easier, while the dust blower keeps the work area clean and easily visible. 
It's ideal for both professionals and hobbyists, but the slowest blade speed may still be too fast (if there is such a thing) for smaller jobs. If you work with a lot of heavy-duty materials, though, this could easily be the answer to making your job more efficient. Love this product? Check out our review of the best band saws for our top picks.
Key Features:
Powerful 6.7 amp pure copper motor delivers 3,000 SPM
Adjustable bevel cutting angle ranges from 0 to 45-degrees
4-position orbital operation for stable and clean cutting
Variable speed control dial with 6 different settings
Specification:
Brand

TACKLIFE

Model

PJS02A

Weight

7.65 pounds
LED light illuminates line of sight for accurate performance
Locking-speed switch reduces fatigue
Dust exhaust pipe keeps work area clear and clean
Slowest cutting speed may be too fast for some jobs

The DeWalt Top Handle Jigsaw delivers better comfort and ergonomic benefits than your standard d-shaped handle designs, which is ideal for longer jobs that demand your full attention and control throughout. Along with the handle, the powerful 6.5 amp motor gets you through these jobs with relative ease from the quick and easy to the arduous and intensive.
From 500 to 3,100 SPM you get excellent control over your projects while the 4-position orbital action gives you the edge of cut quality. To reduce vibration – which can lead to fatigue and potential mistakes – the counter-balance mechanism ensures you can finish your jobs feeling as fresh as when you started, with no need for mid-job breaks. Not only does this give your hands a rest, but it also increases productivity, so you can get home earlier than usual.
However, its weight means you're unlikely to want to use it for too long, anyway, and you may struggle with large jobs, despite the vibration control. This is a necessary evil, though, as for heavy-duty demands, you need a heavy duty tool, and if this isn't one of those, then we're unsure what is. This is a perfect DIY gift for a handyman in your life.
Key Features:
Powerful 6.5 amp motor delivers excellent cutting power
Variable speed ranges from 500 to 3,100 SPM
4-position orbital action allows you to control the control of cut quality and speed
Counter-balance mechanism reduces vibration and user fatigue
Specification:
Brand

DEWALT

Model

DW331K

Weight

9.39 pounds
All-metal case and keyless blade lever increase durability
Positive bevel detents (0, 15, 30, 45 degrees) ensure accuracy
Heavy duty case protects tool in transit
Weight makes it tiring for longer projects
Makita Variable Speed Top Handle Jigsaw




The Makita Variable Speed Top Handle Jigsaw gives you a myriad of control options over your projects thanks to variable speed control that operates between 500 and 3,100 SPM. this gives you the ability to match the speed to the demand and saves any mistakes or inefficiency.
You'll get 3 orbital settings plus straight cut capabilities, which by now is something you'd expect and also reduces the need for finishing, saving you time on the job where there is always more work to do. You'll also enjoy its as-silent-as-a-saw-can-be operation, giving you room to think and giving you the chance to discuss any important things with colleagues with no need to take a break.
The 3.9 amp motor, while still acceptable, is not the most powerful we've selected today, especially when you consider this jigsaw costs twice as much as more powerful options. Still, with the Makita, you'll get features which you won't find in cheaper products, so think about whether lower power is a good enough trade-off for such inclusions. Make sure you also check our guide to the best circular saws.
Key Features:
3.9 amp motor delivers high performance with a variety of materials
Variable speed control between 500 and 3,100 SPM matches speed to the application
Counterweight balancing system reduces vibration
3 orbital setting plus straight cut operation reduces need for finishing
Specification:
Brand

Makita

Model

4329K

Weight

4.19 pounds
Ergonomically designed rubber grip improves comfort and stability
Smooth and quiet operation
Robust and durable construction for longevity
Blade change is not as fast or efficient as other options
Hitachi Variable Speed Jigsaw with Blower




Weighing just 4.9 pounds but still delivering the reliable power of a 5.5 amp motor, the Hitachi Variable Speed Jigsaw with Blower is a solid option for smaller jobs that still demand high-quality performance. The lightweight design ensures easy maneuverability and reduces fatigue for longer jobs, and the 4-mode orbital action makes cutting anything a breeze.
Speaking of breeze, the blower – while not a unique feature for jigsaws – is one of the better ones we've identified, and ensure excellent visibility for those jobs that would otherwise cloud your goggles. The tool-less blade change is also convenient, and further increases efficiency, while the cast-aluminum nickel-plated base protects the work surface, so not only will you get the job done quickly, you'll get it done right, too.
If you work in low-light environments, you'll have a problem, though, and while the Hitachi is lightweight and powerful, it doesn't have laser or LED sights, which can affect accuracy, and get a little awkward when holding a torch in your mouth for the whole job which isn't fun, and is more hassle than it's worth. Don't forget to also check our guide to the best axes.
Key Features:
4-mode orbital action increases cutting efficiency with a variety of materials
5.5 amp motor provides variable speed between 850 to 3,000 SPM
Cast aluminum nickel-plated base ensures support and resists scratching work surface
Electronic speed control ensures smooth and accurate cuts
Specification:
Brand

Hitachi

Model

CJ90VST

Weight

4.9 pounds
Tool-less blade changing makes adapting easy
Lightweight design reduces fatigue in longer projects
D-handle ensures comfortable use with easy operation
No light for visibility in darker environments
Milwaukee M18 Fuel D-Handle Jigsaw

If you need a cordless jigsaw that's lightweight enough for easy portability while still offering great power, the Milwaukee M18 Fuel D-Handle Jigsaw may just be the perfect jigsaw for you. The RedLink Plus Intelligence and Overload Protection systems ensures safety for you and the tool, while also delivering the best cutting performance possible, but the lack of a variable speed dial means you may struggle when tackling different materials.
Its tool-free shoe bevel has positive stops at 0, 15, 30, and 45 degrees ensures accurate shoe adjustments and this is fast and efficient to increase your productivity on the job. The 18 volt battery can cut up to 105 feet per charge, which further contributes to top-quality efficiency, and the variable speed trigger (different to the variable speed dial) offers between 0 and 3,500 SPM which still provides control to suit the demands of the material's thickness.
Its brushless motor guarantees longevity and reduces wear and tear compared to brushed motors by stopping friction and giving you a jigsaw that will last through the years. For versatility, it is also compatible with T-shank blades. If you are a passionate handyman, check out our guide to the best nail guns.
Key Features:
The cordless design ensures better portability and versatility
RedLink Plus Intelligence and Overload Protection provides optimum cutting performance
Tool-free shoe bevel with positive stops allows quick and accurate adjustments
Variable speed trigger between 0 and 3,500 SPM
Specification:
Brand

Milwaukee

Weight

0.16 ounces
Accepts T-shank jigsaw blades
Non-marring shoe cover protects worktops and surfaces
Brushless motor reduces wear and tear and increases longevity
No variable speed dial for tackling different materials
Ryobi ONE+ Brushless Jigsaw




Our final pick is the Ryobi ONE+ Brushless Jigsaw is cordless with a variable speed dial that operates between 1,100 and 3,000 SPM making it ideal for several applications it will handle with utmost ease. For different materials, the Speed MAtch selector is on hand to ensure you find the right setting for the right project, while the innovative blade saver ensures longer blade life than what you get with other jigsaws. When you need to change the blades, either at the end of their life or in the middle of projects, the tool-free switching is simple and straightforward, increasing efficiency and making your job easier.
The brushless motor improves durability, which is necessary with something that holds as much power as the Ryobi does. However, it's already expensive, and it doesn't come with the battery and charger, which you must purchase separately, giving you a more expensive outlay than you'll already have. For more cordless tools, check out our cordless drills reviews.
Key Features:
Cordless operation for convenience and easy portability
Speed Match selector matches speed and orbital settings for different materials
Separate variable speed dial offers between 1,100 and 3,000 SPM
Innovative blade saver increases blade lifespan
Specification:
Brand

Ryobi

Model

P524

Weight

5.5 pounds
Powerful and easy to use
Brushless motor for increased durability
Tool-free blade change and bevel adjustment
Tool Only model not sold with battery
Jigsaw Buying Guide & FAQ
Before making your final decision, look at these key features to determine what jigsaw is the best one for you.
SPM - SPM (or strokes per minute) indicates how quickly the blade moves and helps you determine the speed you need for different materials. For the best performance, find a jigsaw which offers variable speeds so you have the widest versatility over different materials. You can do this either through the trigger or through a built-in dial, which restricts the maximum and minimum speed to suit you.
Blades - Your blades will affect your efficiency and accuracy when working, so make sure to buy the correct blades for your jigsaw, which will come with default blades, anyway. However, depending on what you need to work with, these blades may not be adequate.
Also look at the sawtooth, which determines the accuracy of the cut and while the larger teeth are faster, the cuts are rougher, whereas smaller teeth are more accurate but will not work as quickly.
Top quality blades are a necessity when working so discard and bent or blunt ones you may have lying around from previous jigsaws.
Grip - A comfortable grip is essential for heavy duty work as it makes it easier to control the jigsaw. You will find both top handle, which you can use one-handed, or D-handles, which require both hands. An ergonomic grip will make your jobs easier and may also reduce some of the weight strain with heavier jigsaws.
Guard - The guard is there to protect you and the material from damage. When working with high-powered tools, there's the potential for splinters to fly off and hit you in the face (so wear safety goggles) and also crowd around the blade which can hinder cutting efficiency. However, some guards can reduce visibility.

Laser guide - While you won't find a laser guide on every jigsaw, this little red line is useful for increasing accuracy and precision, especially as jigsaw blades tend to twist of their own accord.  They are very handy in low-light situations and for highly intricate cuts and designs. You can also use them when your line of sight is obstructed, allowing you to see without seeing, and complete your task with ease.
Base plate - The base plate must be solid and robust enough to handle heavy loads when you press down against the work table while also having a smooth or anti-slip surface to prevent damage to the materials.
If your base plate is loose or installed incorrectly, you will lose accuracy and potentially ruin your project.
Dust extraction - Anyone who's ever worked with wood before knows the dust can fast become a problem. It obstructs your vision, clouds your safety goggles, and sometimes can even hinder the performance and operation of the tool. With dust extraction - whether it is a blower or has a vacuum adapter - you can redirect the dust away from your workspace so you have an uninterrupted and clear vision for what you're doing.
Vibration reduction - Power tools can be hard work on the hands, wrists, and arms, and this is not helped with the heavy vibration more powerful and heavy-duty tools provide. While vibration reduction won't entirely eliminate fatigue, it goes a long way towards ensuring you don't get tired too quickly when working with your jigsaw, as we all understand how mistakes can happen once fatigue sets it.
Trigger lock - The trigger lock is another way of reducing fatigue, but his time on your finger. If you're working on a project for a long time at the same speed, your trigger finger is prone to strain, which could cause issues as it becomes less comfortable.
With a trigger lock, you can set it to the desired speed and work through your material much faster as you need not to concern yourself with holding the trigger down. This will also give you greater control as you can focus on moving the saw instead of both speed and movement together.

Types Of Jigsaws
Corded - A corded jigsaw is heavy duty and high-powered option for those who need an uninterrupted operation. They are more powerful than cordless jigsaws but also heavier. Because they work using a walled power outlet, you don't have as much freedom, which could pose problems if working in high places.
Cordless - A cordless or battery-powered jigsaw doesn't use an AC power source to operate. Instead, it runs on battery power. This gives you greater maneuverability during your projects, as your range of movement isn't restricted by the power cord, and they are typical than corded options, but the battery will run out if you use it for too long without charging.
Sources:
Sign Up Now
GET THE VERY BEST OF GEARHUNGRY STRAIGHT TO YOUR INBOX