Last updated:
08 Jan 2021
9 Best Power Screwdrivers (Review) In 2021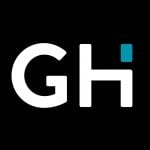 This product guide was written by GearHungry Staff
Published
October 9, 2019
Nowadays, a lot of people are now learning how to handle home improvements on their own and this highlights the necessity of having a collection of tools at hand. As a result, reliable and versatile tools such as a power screwdriver should be a crucial part of a tool box. For work ranging from fixing a cupboard or assembling a crate, a power screwdriver helps you get the work done in a faster and more efficient manner. The best power screwdrivers allows for ease in changing direction and speed for optimum use. This article will identify and choose the best power screwdrivers available in the market.
The Best Power Screwdriver
Power Screwdriver Buying Guide
How We Chose Our Selection Of Power Screwdrivers
Review - The power screwdrivers on this list were selected based on their brand, features, safety, battery life and ease of use. Some brands lay emphasis on the power and the battery life of their screwdrivers while others make user safety and comfort their utmost concern. For example, Dewalt is a brand that offers you these attributes while Skil and Dremel ensures both user-safety and long battery life respectively
Price - The power screwdrivers on this list are easily affordable. However, it is advisable not to just go for the cheapest option. Have a good knowledge of your requirements and look out for the features of each product, then compare the prices before deciding on the one best for you

Features To Look For In Power Screwdrivers
Size - Size is an important factor to be considered when buying a power screwdriver as it is the first indication to the shelf life of the tool. If a power screwdriver is big in size, it generally means it will have a more powerful battery, longer battery life and a powerful motor. All these are desirable qualities but the downside of a bigger tool is its heaviness.
Adjustability - Most power screwdrivers are designed for easy operation. However, fixing or removing screws in tight places such as the ceiling can become an arduous task. Consider buying a compact, pistol grip brand such as the SKIL Pivot Grip which allows you to work in tight spaces. For additional ease of movement, you can opt for one that has an adjustable handle; an example is the Bosch PS 21-2A.
Accessories - Power screwdrivers come with a wide range of accessories and specifications that helps makes DIY jobs easier and faster. They include:
Spindle lock: This locks the chuck and bit when you remove your finger from the trigger preventing the mechanism from moving.
Micro USB chargers: This makes for more efficient and faster means of charging your screwdrivers
LED lights: Built-in LED lights enables you to work in darker area and also for longer hours

Power - This is an important feature to look out for in any power screwdriver as it determines what kind of work you can do to a large extent. If you plan on using your power screwdriver for light duty works such as screwing furniture on low density material like wood, then a 3.6V battery is adequate for the task; a perfect example is the BLACK+DECKER 4V Max Cordless Screwdriver. Typically, cordless screwdrivers are predominantly lightweight tools, although they can also be used in electronic equipment repair shops. As they are more powerful, wired screwdrivers are mainly used in heavier and more frequent jobs.
If you plan to take it up a notch by doing medium-duty tasks, then a more powerful tool, such as the DEWALT DCF680N2 (8V) is required. However, if you engage in heavy-duty work, screwdrivers with a range of 8 volts to 15 volts are recommended; a good example is the BOSCH PS 21-2A.
Battery Length - Since we are discussing cordless power screwdrivers, it is quite obvious that it is going to be powered by batteries. Before choosing a power screwdriver, you must find out the kind of battery being used, its mode of charging and how long it can last. Another thing to look out for is the charging time as they vary in power screwdrivers. For example, the Bosch PS21-2A Speed Pocket Driver has a 30 minute charging time and longer lasting batteries.
You may also want to note if the batteries can be removed, otherwise whenever they run down, you would have to purchase new ones. The DEWALT DCF680N2 Gyroscopic Screwdriver quite fits this bill as its batteries can be removed and charged.
The best!
Gear, gadgets & stuff for men
Straight to your inbox