Best Power Screwdrivers In 2022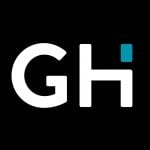 This product guide was written by GearHungry Staff
Last Updated
October 9, 2019
GearHungry Staff
GearHungry Staff posts are a compilation of work by various members of our editorial team. We update old articles regularly to provide you the most current information. You can learn more about our staff
here
.
GearHungry may earn a small commission from affiliate links in this article.
Learn more
Nowadays, a lot of people are now learning how to handle home improvements on their own and this highlights the necessity of having a collection of tools at hand. As a result, reliable and versatile tools such as a power screwdriver should be a crucial part of a tool box. For work ranging from fixing a cupboard or assembling a crate, a power screwdriver helps you get the work done in a faster and more efficient manner. The best power screwdrivers allows for ease in changing direction and speed for optimum use. This article will identify and choose the best power screwdrivers available in the market.
The Best Power Screwdriver
DEWALT DCF680N2 Gyroscopic Power Screwdriver
Possibly due to the great popularity of the manual screwdriver, many do not take into account that there is actually a tool that exclusively fulfills the function of a screwdriver and that, in many cases, is more convenient because it provides very difficult productivity and consistency to achieve with a screwdriver drill. Ideal for home jobs, the DEWALT DCF680N2 Gyroscopic Screwdriver easily works with a variety of materials including wood, plastic and light-gauge metals. With the inclusion of a gyroscopic disc in its design, it can assume any position that is needed while the direction of the tool's axis is unaffected even if rotated or tilted. The gyroscope allows for more speed and control over a wide range of motion. For easy handling and use, the screwdriver is made with a pivoting handle that allows for a solid grip during work and the handle position can be opened from two sides of the tool. The DEWALT DCF680N2 uses 8 volts battery that allows you to use for long periods an another exciting feature is motion-activated variable speed control which can produce speed ranging from 0 to 430 RPM. A useful addition to your power tool set.
Key Features:
Removable, rechargeable Lithium-ion batteries
Gyroscopic controls
Adjustable clutch of up to 15 settings
LED work-lights
Specification:
Brand

DEWALT

Model

DC820KB

Weight

1.1 Pounds
It is lightweight
It offers wide speed control range
It is pocket friendly
Low Torque
Takes a while to get used to
Not suitable for heavy-duty drilling tasks
Bosch PS21-2A Speed Pocket Power Screwdriver
Known worldwide for manufacturing high quality tools, Bosch continues to churn out the right power tools that allow you to work much more safely, precisely and productively. These attributes are what set the Bosch PS21-21 Speed Pocket Driver apart from other cordless screwdrivers. With a compact and lightweight design that gives outstanding power, this power screwdriver can perform many of the fastening tasks on a worksite. It is also very easy to use; even more so, it features a ¼" quick change bit holder which allows you to make use of a variety of bits designed for impact drills. With many comparisons to a powerful cordless drill, the Bosch PS21 features two speeds and over 20 clutch settings that allow you to be precise when making adjustments and other more detailed work. You may also be interested in some of the best rotary tools from our list, so check them out.
Key Features:
Lightweight at only 1.8 lbs
2 reversible speed settings
30 minute charger with 2 lithium-ion batteries
20+1 clutch settings
Specification:
Brand

Bosch

Model

PS21-2A

Weight

1.12 Pounds
It charges quickly and has a long battery life
Variable speed gives you complete control
Lightweight and easy to use
It is not suitable for high power drills
No battery indicator on the tool
Bit holder is not magnetized
WORX WX255L Semi-Automatic Power Screwdriver
Practically designed for one-handed use, the WORX WX255L Semi-Automatic Power Screwdriver is one of the most convenient and easy to use cordless screwdrivers in the market. The most innovative feature on this power screwdriver is the screw holder attachment that allows users to position the screwdriver and the screw in one hand, which leaves the other hand free. With this power tool in your rolling tool box, fixing furniture on your own just got easier. As the screw holder is fixed at the front of the screwdriver, it is very easy to load all the screws needed in the driver. Powering the WORX semi-automatic is an efficient 4V Max Lithium battery that can hold its charge up to 18 months.
Key Features:
Screw holder attachment which allows you to work with one hand
LED lights which illuminate the area of work
Semi-automatic bit loading system
Long lasting battery life
Specification:
Brand

WORX

Model

WX255L

Weight

1.5 Pounds
Rapid slide-action bits changes
6 bits storage
Single-handed operation
Slow recharge
Not ideal for heavy-duty tasks
Bits can fall out from the loader
BLACK+DECKER 4V Max Cordless Screwdriver with LED Lights
Every home needs that simple yet powerful cordless screwdriver that can help you perform small jobs around the house such as fixing a cabinet, replacing a light switch or drilling a hole to hand pictures. The BLACK+DECKER 4V Max Cordless screwdriver fits this description perfectly with its compact size and moderate power. It is solidly constructed and is powered by a 3.6 volt Max Lithium-ion battery which can produce 35 lbs of torque and 180 RPM that allows for quick and easy removal of screws even in tight spaces. The built-in battery is capable of holding a charge of up to 18 months and a battery indicator is fixed on the screwdriver to display the level of charge. This electric screwdriver also features a rotating cartridge where you can store all your bits. For more amazing tools like this, check out our guide to the best ratchet screwdrivers.
Key Features:
It accepts any USB cable for charging
3-position pivoting handle in various orientations
LED flashlight
Compact and lightweight
Specification:
Brand

BLACK+DECKER

Model

BDCSFL20C

Weight

1.1 Pounds
Suitable for household tasks
Long-life battery
Ease of assembling and disassembling bits
Not suitable for strong drilling
No storage for extra bits
Slow recharging
BLACK+DECKER 4V Max Cordless Screwdriver With Bit Storage
If you have been looking for a cordless power screwdriver that is perfectly capable of handling your home improvements, then look no further than the BLACK+DECKER 4V Max Cordless Screwdriver with Bit Storage. This electric power screwdriver is compact, lightweight and pocket-friendly and you can easily carry it along during tasks. It also has a quiet operation which is great for users who desire less noise while working. It has a maximum of 180 revolutions per minute (RPM) which is more than adequate for small tasks around the house. This small power screwdriver is operated with a 4V Lithium-ion battery that holds a charge of up to 18 months and has a lower discharge rate which makes it stay charged even between jobs. You may also like some of the best torque screwdrivers from our list, so take a moment to check them out and pick the right one for your collection. 
Key Features:
Rotating bit cartridge which stores bits
4V Lithium-ion battery that holds a charge up to 18 months
Powerful LED lights for work in dark places
Covered by 2-year limited warranty.
Specification:
Brand

LACK+DECKER

Model

BDCS50C

Weight

1.41 pounds
Includes eight bits for a number of tasks
Long-lasting battery life
Lightweight and easy to use
Not enough power
No battery charge indicator
Made without an extender
SKIL Rechargeable 4V Cordless Screwdriver With Circuit Sensor
Quite different from your normal household power screwdrivers, the SKIL Rechargeable 4V Cordless Screwdriver brings technological advancement to your home. This cordless battery screwdriver utilizes a patented Circuit Sensor technology with a main function to safely detect electrical currents in switches and outlets, protecting you from accidental electric shocks. The SKRIL Cordless screwdriver is powered by a 4V Max Lithium ion battery which can be recharged using a USB charging cable. With a reference to its portability, the USB cable can be connected to your laptop or the port in your car and it charges just as well. It has a very lightweight design that fits perfectly in your hand and it is easy to handle. For more amazing power tools like this, check out our guide to the best air hammers.
Key Features:
Sidelight LED work light for better visibility
Patented Circuit technology for detecting AC current
Micro USB charging
Lithium-ion battery holds up to 18 months charge
Specification:
Brand

Skil

Model

SD561201

Weight

7.8 Ounces
It has a battery gauge to determine the level of charge
It is easily rechargeable
It is pocket friendly and powerful for home tasks
Poor high end power
It charges slowly
Not suitable for strong drilling
SKIL 4V Pivot Grip Rechargeable Cordless Screwdriver
Great for use around the house and for small carpentry jobs, the SKIL 4V Pivot Grip Rechargeable Cordless Screwdriver is powerful, has a strong grip and gives you access to hard-to-reach areas. Manufactured by the Skil Production Company, this rechargeable screwdriver is perfect for home tasks such as assembling wood, fastening hinges and installing shelves. It comes with a powerful motor that is operated by an integrated rechargeable Lithium-ion 1300mAh battery that offers a longer use. The SKIL Pivot Grip illuminates your work area with super bright LED lights that ensure you work longer into the night. Its design comes with a standard and straight grip that can be adjusted to suit your working needs. To give you great power while working, it has 8 torque setting is capable of producing up to 3.5Nm. Our guide to the best screw guns features more excellent tools like this.
Key Features:
Adjustable Pivot Grip
Integrated, rechargeable Lithium-ion battery
Automatic spindle lock
LED work lights
Specification:
Brand

Skil

Model

SD561802

Weight

13.4 Ounces
It is fast, powerful and easy to use
The pivot grip handle ensures safety and flexibility
LED work lights illuminates dark work spaces
Not ideal for heavy duty tasks
Slow recharge
Power Screwdriver Buying Guide
How We Chose Our Selection Of Power Screwdrivers
Review - The power screwdrivers on this list were selected based on their brand, features, safety, battery life and ease of use. Some brands lay emphasis on the power and the battery life of their screwdrivers while others make user safety and comfort their utmost concern. For example, Dewalt is a brand that offers you these attributes while Skil and Dremel ensures both user-safety and long battery life respectively
Price - The power screwdrivers on this list are easily affordable. However, it is advisable not to just go for the cheapest option. Have a good knowledge of your requirements and look out for the features of each product, then compare the prices before deciding on the one best for you
Features To Look For In Power Screwdrivers
Size - Size is an important factor to be considered when buying a power screwdriver as it is the first indication to the shelf life of the tool. If a power screwdriver is big in size, it generally means it will have a more powerful battery, longer battery life and a powerful motor. All these are desirable qualities but the downside of a bigger tool is its heaviness.
Adjustability - Most power screwdrivers are designed for easy operation. However, fixing or removing screws in tight places such as the ceiling can become an arduous task. Consider buying a compact, pistol grip brand such as the SKIL Pivot Grip which allows you to work in tight spaces. For additional ease of movement, you can opt for one that has an adjustable handle; an example is the Bosch PS 21-2A.
Accessories - Power screwdrivers come with a wide range of accessories and specifications that helps makes DIY jobs easier and faster. They include:
Spindle lock: This locks the chuck and bit when you remove your finger from the trigger preventing the mechanism from moving.
Micro USB chargers: This makes for more efficient and faster means of charging your screwdrivers
LED lights: Built-in LED lights enables you to work in darker area and also for longer hours
Power - This is an important feature to look out for in any power screwdriver as it determines what kind of work you can do to a large extent. If you plan on using your power screwdriver for light duty works such as screwing furniture on low density material like wood, then a 3.6V battery is adequate for the task; a perfect example is the BLACK+DECKER 4V Max Cordless Screwdriver. Typically, cordless screwdrivers are predominantly lightweight tools, although they can also be used in electronic equipment repair shops. As they are more powerful, wired screwdrivers are mainly used in heavier and more frequent jobs.
If you plan to take it up a notch by doing medium-duty tasks, then a more powerful tool, such as the DEWALT DCF680N2 (8V) is required. However, if you engage in heavy-duty work, screwdrivers with a range of 8 volts to 15 volts are recommended; a good example is the BOSCH PS 21-2A.
Battery Length - Since we are discussing cordless power screwdrivers, it is quite obvious that it is going to be powered by batteries. Before choosing a power screwdriver, you must find out the kind of battery being used, its mode of charging and how long it can last. Another thing to look out for is the charging time as they vary in power screwdrivers. For example, the Bosch PS21-2A Speed Pocket Driver has a 30 minute charging time and longer lasting batteries.
You may also want to note if the batteries can be removed, otherwise whenever they run down, you would have to purchase new ones. The DEWALT DCF680N2 Gyroscopic Screwdriver quite fits this bill as its batteries can be removed and charged.
Sign Up Now
GET THE VERY BEST OF GEARHUNGRY STRAIGHT TO YOUR INBOX