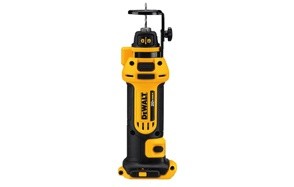 DeWalt 20V Max Drywall Cutout Tool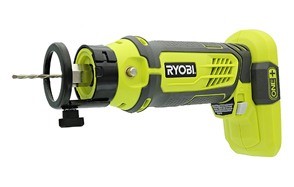 Ryobi One+ 18-Volt Cordless Drywall Cutout Tool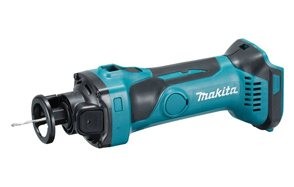 Makita 18V LXT Lithium Ion Cordless Drywall Cutout Tool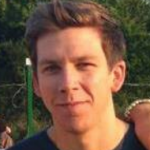 Making home improvements is never necessarily fun, but it's often something that needs to be done if you want to keep your home in top condition and achieve the house you've always wanted. Needs must, though, so if you've got a DIY project in mind, especially one that involves cutting into drywall for any number of possibilities, it's essential that you find the right saw to get the job done, and so you need to think about the best drywall cutout tool.
You may have seen a drywall cutter before, likely the last time you called a guy in to fix problems around your house. But you're a big boy now, and you're sure that whatever he can do you can do, too (although perhaps not exactly better). Working with drywall is harder than it looks, though, and novices will usually be in for a shock when they get started. Because of this, investing in a reliable machine that's both powerful and easy to use is crucial.
And even if you're not looking for home improvement solutions and need a new tool for the job, you'll still find just what you're looking for right here.
The Best Drywall Cutout Tool
Drywall Cutout Tool Buying Guide
How We Chose Our Selection Of Drywall Cutout Tools
When looking for the best tools for your next project, we know you expect a certain level of quality, and while we may not have had any major DIY issues recently, we can still rely on our tried and tested method to ensure we find the right tools for the job.
Reviews - Our favorite and most important resource: reviews allow us to gauge how effective a tool is long after purchase. This helps us understand quality, power, and ease of use while also giving us an idea of any potential issues you might encounter.
Price - Quality tools will always cost you a premium price, but that's not to say everybody needs to splash the cash. While professionals should invest heavily in high quality tools, it's not always necessary for those needing to do a little DIY here and there. You don't want to blow your whole hobby budget on something you won't use too often, so we've selected a range of prices to appeal to both amateur DIYers and professionals.
Brand - Finally, the brand is the first thing you see when looking for a new product, and experienced DIYers and tradesmen will likely recognize many if not all the brands we've selected. In looking for the perfect cutting tool, we sought a range of fantastic brands that guarantee quality but all have their own unique benefits to choose from.

Features To Look For In Drywall Cutout Tools
While you may think you've already discovered the best drywall cutout tool for you, we're going to ask you to hold up for just a few seconds more. Before confirming that order and waiting not-so-patiently by the door for it to arrive, check out these important key features so you can be sure you're picking the perfect tool for your needs.
Attachments - Any decent tool will usually come complete with useful attachments, and this can be anything from dust vaults and hoses to keep debris out of your eyes and the work area to attachments such as a circular cutter, attachments for grinding, polishing, or sanding the area, and guided bits. Some tools will have built-in lights for easier work in low-light environments, but if not it may be possible to invest in an add-on.
The range of attachments varies between price and brand, with budget options offering the bare bones of a tool while more expensive cutout tools proving everything you need without having to pay extra.
RPM - Rotations per minute is something you'll come across with most, if not all, power tools, but why is it important? The RPM determines how powerful the motor is, and the more powerful the motor, the more efficient your projects. It can also help to get through tougher drywall with ease and minimize potential damage.
A cutout tool with variable speed capabilities is also useful as it allows better control and accuracy for the more delicate parts of the job.
Comfort - For all day jobs, comfort is essential when choosing which power tool to purchase. A more comfortable grip and handle means you'll minimize the risk of strain and cramping, which means you can work for longer and also eliminate the chances of making mistakes, giving you greater control and better results.
Bits - The bits you can fit into your cutting tool will determine what projects you can complete with it. Most cutout tools accommodate both 1/4 and 1/8 inch bits, however this is not a hard and fast rule across the board. It may also be beneficial to find a tool that allows for tool-free bit changing for hassle free change.
Types Of Cutout Tools
Depending on the demands of your project, your preference, and your budget, you may need to decide between a corded and cordless cutout tool. Here are the differences between them:
Corded - Corded cutout tools boast plenty of benefits, but also some issues, too. While they are frequently more powerful than their cordless counterparts, they often suffer from a lack of maneuverability. By working only through an AC socket, you can't reach more difficult, or even far, areas than you can with a cordless tool.
However, the power makes up for this, and considering you are always guaranteed power (except during a blackout) there's no need to worry about keeping the battery charged.
Cordless - A cordless drywall router offers better mobility and is more lightweight than corded options, however, the need for a battery means you need to keep it charged for consistent results. These tools are also not as powerful as corded options, although some will come close.
The main issue we have with cordless tools, while convenient, is that they are often sold as Tool Only, so while you may save money on the tool itself, you still need to invest in a battery and charging kit, which may not be economically viable.
Sources:
Power Tool Buying Guide for Cut Out Tools and Rotary Tools  - Tools In Action
How To Cut and Hang Drywall - Today's Homeowner