Best Cordless Drills In 2022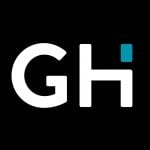 This product guide was written by GearHungry Staff
Last Updated
January 23, 2018
GearHungry Staff
GearHungry Staff posts are a compilation of work by various members of our editorial team. We update old articles regularly to provide you the most current information. You can learn more about our staff
here
.
GearHungry may earn a small commission from affiliate links in this article.
Learn more
There was a time when drilling a hole or driving a screw was done by hand. Of course there was also a time when Abe Lincoln was President. For as long as anyone reading has been alive, however, we've had something called the power drill which allows us to drill those holes and drive those screws in a fraction of the time using a fraction of the effort that used to be required. Within the power drill universe the cordless drill reigns supreme today because of its many advantages over plug in drills. You can take the cordless drill anywhere and perform any task because it's, well, cordless. No external portable generator required. In this review and guide we're going to take an up close look at what we consider to be the 10 best cordless drills on the market today. Keep in mind that the opinions expressed here are ours. As such yours may differ.
The Best Cordless Drill
DEWALT 20V Cordless Drill Combo Kit
If there were ever a drill combo worth having, it's this one from DeWalt. You have their 20V Lithium-ion powered cordless drill partnered with their state of the art impact driver that's never seen a surface it couldn't drive a screw into. Together they provide you not only flexibility but the ability to take on a range of projects both easy and arduous. The 3 light LED array delivers illumination where you need it and does so in a shadow free fashion so you get a clear look at what you're doing. While the cordless drill/driver will allow you access to places most any other cordless drill just can't. For more amazing options like this, check out our guide to the best oscillating tools.
Key Features:
3 LED bulbs
13.9 x 9.9 x 4.2 inches and 3.6 pounds
20 Volts Lithium-Ion battery
300 Units Watts Out motor
Specification:
Brand

Dewalt

Model

DCK240C2

Weight

9.8 lbs
Both of these units hold a charge as well as any other power drills on the market
Both tools are compatible with all DeWalt's 20V MAX battery system components
1/2 inch single sleeve chuck provides one of the tightest grips you'll find
Chucks have been known to occasionally come loose
These will inevitably get separated negating the snazzy combo bag
BLACK+DECKER 20V MAX Cordless Drill
The Black and Decker Cordless drill has a total of 10 clutch settings for a variety of drilling and fastening tasks. And so, whether you want to drill through a metallic, wooden or plastic surface, this machine has got you covered. And with its custom speed, you can always adjust the drilling speed to a maximum of 800rpm, based on the thickness of the surface you are working on. Another top-quality feature of the Black and Decker Cordless drill is the flexibility of its Matrix system which facilitates easy and faster repairs, whilst staying in line with the core values of Black and Decker. In fact, you can change from one attachment to another within a few seconds as the machine is compatible with a reciprocating saw, impact driver, trimming saw and detail sander. This makes the drill suitable for any kind of carpentry operation you want to perform.
So if you consider the money you would have spent on purchasing these different power tools for a project, then you will understand why the Black and Decker Cordless drill is loved by many. In comparison to the DeWalt DCK240C2 cordless drill, the Black and Decker drill is quite smaller and lighter. In fact, with its weight of 3.15 pounds and measurement of 8.9 x 4 x 7.8 inches, it's safe to refer to this machine as one of the lightest and smallest cordless drills you can find anywhere. And as for its power source, the machine is powered by a 20-Volt Max Lithium-Ion battery that can last for over 18 hours if it's fully charged. A perfect addition to your power tool set.
Key Features:
20 Volts Max Lithium-Ion battery
8.9 x 4 x 7.8 inches and 3.15 pounds
30-piece accessories
800 rpm
Specification:
Brand

BLACK+DECKER

Model

LD120VA

Weight

3.15 pounds
Makita CT225R 18V Cordless Drill
The Makita CT225R Cordless Drill is ideal for persons who need high-quality drilling equipment for their household projects. Also, anybody carrying out large construction work will find this machine very handy and convenient. A vital aspect of the Makita CT225R drill is that it comes with a brushless motor that helps it to run smoothly by removing carbon brushes. Also, if you are bothered by the overheating tendency of most electrical drills, then you are in luck. The Makita CT225R drill does not overheat, hence, it will definitely last longer. Plus, it produces minimal noise, so you can perform your drilling or fastening operation without disturbing the peace of others around you. Additionally, the Makita CT225R uses an 18 Volts LXT Lithium-Ion battery to power the brushless motor. And this battery takes less than a half-hour to be completely charged, after which you can use it for over two hours. This is made possible by virtue of the fast optimum charger, which facilitates current, voltage and temperature control.
Furthermore, the machine is also fitted with an LED indicator, so you can easily tell if the drill is fully charged or not. Also worth mentioning is the carrying bag of the Malika CT225R which houses the drill, charger, and batteries. While the drill itself weighs only 2.2 pounds, the battery accounts for an additional weight of 1.2 pounds. Notwithstanding, the machine is still considerably light and compact, with a dimension of 5.2 x 19.3 x 13 inches. Also, do not forget that the drill comes with a 3-year warranty while its battery and charger bag just one year warranty. You may also be interested in some of the best rotary tools from our list, so check them out.
Key Features:
Brushless motor with variable 2-speed driver
Carrying bag included
5.2 x 19.3 x 13 inches and 3.4 pounds
8 Volts LXT Lithium-Ion battery with fast charging
Specification:
Brand

Makita

Model

CT225R

Weight

12 pounds
Dewalt MAX Cordless Drill
The DeWalt DCD771C2 20V Lithium-ion Compact Cordless Drill Driver kit provides the pro and dedicated DIYer alike the ability to bring the right amount of force to bear on tasks large and small. The DeWalt's 2-speed transmission provides tactical versatility while the unit itself is as easy on the forearms as it is on your wallet. Not that it matters to most guys but this may be the best looking cordless drill on the market at any price. Be sure to also check our guide to the best laser measuring tools for more great items like this.
The cordless drill driver is designed with both operator comfort and effectiveness in mind.
The 1/2 inch ratcheting chuck provides a tight grip on whatever the bit.
Deceptively compact construction allows you to get around, up, over and into those places your standard cordless drill just can't reach.
Not the most powerful cordless drill on the market for those large scale commercial jobs.
At 3.6 pounds it's sometimes tough to get enough oomph behind it.
WORX Switchdriver Cordless Drill
The Worx Switchdriver Cordless Drill is the kind of cordless power tool that makes so much sense you wonder why you don't have one already. How many man hours have been spent in the last 50 years stopping to replace this bit with that one and then stopping to switch them back again? The short answer is more than anyone can count. That incredibly inefficient practice has finally met its match with the Worx Switchdriver Cordless Drill and Driver.
Dual 1/4 inch chucks rotate 180 degrees with just the push of a button and flick of the wrist.
The driver drill aspect of the Switchdriver cordless drill means you can not only switch between bits you can switch between drilling screws and hammer drilling into solid concrete.
The 20V Lithium-ion battery can be shared between an array of Worx power tools.
If you need to switch to a third drill bit you still have to shut things down while you replace it.
Not the most comfortable cordless drill handle ever created.
Festool has upgraded their popular CSX Cordless Drill to hold a larger capacity battery, which is actually smaller than the previous version. The new battery is also compatible with older CSX models so if you have one sitting around the shop you now have a secondary power source for it. The redesign also incorporates a "fuel gauge" that allows the operator to do a quick check of battery levels so they know where they stand. The extreme light weight of the CSX cordless drill is a major plus that helps stave off forearm fatigue and the LED light makes sure you always have a clear view of what you're working on.
Set includes the CSX compact cordless drill, Fast Fix keyless chuck system, right angle chuck, centrotec chuck, battery charger and 2, 2.6 AH batteries.
Innovative battery forward design makes for effortless projection of force.
Like many companies, Festool is making their battery tech adaptable to a range of products.
Probably not for tough industrial projects where you're going to work the tool to the bone.
Fairly expensive for a stand-alone compact cordless drill.
PORTER-CABLE 20V Cordless Drill Combo Kit and Impact Driver
The Porter Cable Max 2 20 Volt Combo Kit is one of the great deals in power tools. Both the cordless drill and impact driver are engineered to last and both will provide years of reliable service. While they're not as compact as some of the competition, they're nonetheless beautifully balanced so extending yourself to reach that obscure screw or drilling location is not a physical problem. The LED light system also means you'll see everything in those dark, obscure corners.
From the grip to the center of gravity to the weight distribution a truly thoughtful set of tools.
Battery recharges exceptionally fast and the battery holds a charge as well as any other.
Interchangeability of batteries is becoming commonplace but it's still a nice feature.
Not much by way of a storage box or even deluxe storage bag.
While both of the tools look tough as nails, they're not. That's not to say they're fragile, but you don't want to drop them from any more than a foot or so.
Avid Power 20V MAX Lithium-Ion Cordless Drill
It's always been hard to find a high-quality cordless drill at an affordable price. It's just one of those products that is hard for manufacturers to get right when they're trying to keep costs down. However, with the Avid Power 20V Cordless Drill, we think we've found the exception to that rule. At $39.99 (at the time of writing), it's one of the cheapest cordless drills on the market. Of course, it can't compete with the big brands (like Milwaukee and Dewalt) on power and features, but it's still a really useful tool to have around the house. 
If you're buying a drill for relatively lightweight jobs – putting up pictures, carpentry, etc. – this has plenty of oomph. Powered by a 20V 1.5Ah Lithium-ion battery pack, it battery indicator light so you know when it's fully charged. It even has a USB output, so you can charge your phone from it. Plus, it comes with everything you'll need for basic drilling tasks – 10 drill bits, 10 driver bits, an extension bar, and a magnetic flexible shaft.
Really affordable 
Comes with a bunch of accessories 
Can charge your phone with battery
Not very durable 
Battery doesn't last very long
KIMO Cordless Drill Driver Kit
KIMO makes some of the best consumer drills on the market. They might not be the best-known brand in this space, but they have some seriously impressive products. This product – the KIMO Cordless Drill Driver Kit – has everything you need for your DIY projects but we'll get into that in a second. First, we need to mention the industry-leading battery pack. The 2.0Ah Li-Ion battery pack will power this drill for weeks and only takes 1.5 hours to charge. The team at KIMO pride themselves on the quality of their batteries and it's clear to see why. 
The drill itself has an all-copper motor that is lighter, cooler, and more efficient than aluminum motor drills. It provides a maximum of 330 in-lb torque, which makes it perfect for just about any drill-based task around the house. It also comes with an accessory kit that includes 45 drill bits and a carrying bag. 
Amazing battery life 
Super quick charging
Lots of drill bits
Not the most powerful drill
Cordless Drill FAQ
Q: What's The Difference Between A Drill And A Hammer Drill?
A: The basic cordless power drill has been around for decades and you're likely to find at least one in just about every home where there's an adult male. They're shaped like a gun with a thick handle, a trigger and a motor mounted horizontally that turns the drill bit. There's nothing complicated about them. They have large, rechargeable batteries (a new cordless drill will often have a 20v battery) and can weigh anywhere from a couple of pounds to 2 or 3 times that. The hammer drill by comparison looks like a regular cordless drill but has a feature that drives the drill bit forward something like a jackhammer. This is intended to help you get your hole drilled faster, especially in concrete or other masonry surfaces. If you're a woodworker, chances are you're not going to need a hammer drill.
Q: What's The Best Brand Of Cordless Drill?
A: Our entries are all produced by top notch companies: Makita, DeWalt and Worx. So if you're wondering what some of the top brands might be that's as good a sampling as any you'll find. Other top brands include Festool, Porter Cable, Black and Decker, Panasonic and Bosch.
Q: What Is The Best Cordless Drill?
A: As we state in our review above the Festool T18+3 Li is undoubtedly one of the best, if not the best cordless power drill on the market. The T18, while an incredible piece of engineering can't really be labeled "affordable" by any commonly accepted standard. But that does not in any way negate its overall excellence.
Q: Does Any Drill Bit fit Any Cordless Drill?
A: The short answer is "yes". All power drills have 3 jaw chucks that clamp down on whatever drill bit you place in them. Round shank bit and hex head bits are all treated the same. Where you may run into trouble with the universality of bits is in things like the cordless screwdriver and the impact driver. Neither is a standard cordless drill. Impact drivers for instance have hexagon-shaped chucks that can only hold hexagon-shaped bits.
Things To Consider When Buying A Cordless Drill
There is many a cordless drill out there that look great to go with your portable workbench but not that many that actually are great. As such you'll want to keep some things in mind when shopping for a new cordless drill to make sure you get your money's worth and not the power tool version of a lemon. Here are some of those considerations.
Weight – This is right up front because if your cordless drill weighs in at 4 or 5 pounds you're going to spend as much time with it laying on the floor while you massage your forearms as you are working with it. Fortunately as the technology has progressed, the weight of these power tools has steadily decreased, a phenomenon that can largely be attributed to advances in battery development. You should be able to get an excellent cordless drill today that weighs 3 lbs or even a bit less.
Torque – The torque is essentially the measure of the drill's power. The greater the torque, the greater the amount of force the drill can bring to bear on the task. If you regularly drill into tough materials like concrete or plan to do so with your new drill, you'll want a drill with plenty of torque. Most every cordless drill on our list maxes out at about 400 in-lbs. and in most cases that will be fine. However, if you really need your drill to have maximum muscle behind it you may want as much as 600 or even 1000 in-lbs.
Versatility – In the days of old a drill was a drill and that was that. Today, however, a cordless drill is a blissfully versatile machine. Today they will do everything from drill that simple hole or drive that wood screw to producing horizontal or rotary 'shocks' or pulses that help propel screws and drill bits into the toughest materials. Some have right angle chucks that literally let you screw or drill around corners, while other have rotating heads that let you switch between bits at will.
2 Speeds – Most every cordless drill today comes with a variable speed transmission. Higher speeds are typically used to drill smaller holes while slower speeds are used to drill larger holes. Lower speeds of 350 to 400 rpm are also typically used to drive screws. In addition, speed can typically be controlled by the amount of pressure placed on the trigger with more pressure equaling faster rotation. The bottom line is that settling for a single speed motor today would be like settling for rabbit ears on your TV instead of satellite or cable.
Comfort – There are some cordless power drills that look great and are from reputable manufacturers but which have handles that seem left over from the ice age. If you're going to use your cordless drill a lot it's important that the handle be ergonomically designed to aid in the proper holding of the tool and also that it's comfortable even when you're using it for long day on the job.
Conclusion
The cordless drill of today is incredibly versatile, energy efficient, lightweight and built to withstand anything the jobsite can dish out. They're a must-have item in your power tool arsenal and that goes for whether you're a busy contractor or a weekend do-it-yourselfer.
We hope you found the above review guide useful in helping you reach an informed decision regarding your next cordless drill and be sure to check back on a regular basis for more product reviews and comparisons.
Sign Up Now
GET THE VERY BEST OF GEARHUNGRY STRAIGHT TO YOUR INBOX