Best Gentleman's Knives In 2022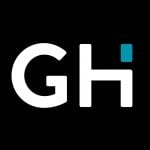 This product guide was written by GearHungry Staff
Last Updated
March 6, 2020
GearHungry Staff
GearHungry Staff posts are a compilation of work by various members of our editorial team. We update old articles regularly to provide you the most current information. You can learn more about our staff
here
.
GearHungry may earn a small commission from affiliate links in this article.
Learn more
It may not be the 1800s anymore where the idea of gentlemen carrying around knives was the norm, but that doesn't mean you can't still add one of the best gentleman's knives to your EDC repertoire, and you can do so without a pocket watch, cane or top hat.
Because a gentleman's knife is not entirely as it sounds (we'll go into greater detail a little later), and if you're someone concerned with safety on the streets or want to be a hero should disaster and chaos reign all around you, there are plenty of benefits to having one with you. Just like other everyday carry options, such as a flashlight, multi tool, or portable charger, they are compact, convenient, and effortlessly reliable.
You never want to be in a situation where you wish you had a knife hidden away inside your pocket, but while it's unlikely they will permit entry to any museums, you can at least stride through the streets or the wilderness with confidence that you can protect anyone around you.
The Best Gentleman's Knife
CRKT CEO EDC Folding Gentleman's Knife
With a low profile and lightweight construction, the CRKT CEO EDC Folding Pocket Knife is the indisputable best choice for the best gentleman's knives. It's sleek and easy to conceal, but the blade, measuring just over 3 inches and constructed using high-quality steel, ensure superb performance for a range of everyday tasks.
The recessed thumb stud makes this EDC knife easy to deploy, and it's also smooth and fast to save the day in an instant, regardless of what you need to use it for. The ball bearing system is also useful, and it ensures consistent operation, which is not something you'll get with all knives, and so it's worth paying a little extra for this reliability. It comes with a limited lifetime warranty that ensures peace of mind for you as a customer, but the build-quality also provides this. The glass-reinforced nylon handle is easy to grip and sturdy, which doesn't just mean it can survive a battering but it also guarantees your safety when using it.
Key Features:
Low profile
Lightweight
Recessed thumb stud
IKBS ball bearing pivot system
7.265" Durable glass-reinforced nylon handle
3.107" 8Cr13MoV blade
Limited lifetime warranty
Specification:
Brand

Columbia River Knife & Tool

Model

7096

Weight

2.08 Ounces
Buck Knives 110 Slim Pro Folding Gentleman's Knife
The Buck Knives 110 Slim Pro Folding Hunting Knife is another decent option that's available at a reasonable price, especially if you're someone who's experienced with knives of all kinds, not just gentleman ones. This hunting knife is easy to open and when you've done that, the razor sharp clip point blade delivers quality and consistency for a range of applications, whether it's freeing a fish from a plastic bag or slicing an apple for a quick midday energy boost.
The crelicam ebony handle is not just sophisticated, it also combines beauty with balance to provide superb handling and control while using the knife. The blade also stays sharp and resists corrosion and rust to keep it in the best condition possible. It comes in a protective leather sheath, which makes portability a breeze, while the snap fastener adds another layer of safety and protection. It may be one of our more expensive picks, but you can spend that money confident in the quality that is sure to stay with you for years.
Key Features:
Razor-sharp clip point blade
Easy to open
Crelicam ebony handle
Protective leather sheath
Snap fastener
Integrated belt loop
3" 420HC steel blade
Specification:
Brand

Buck Knives

Model

0110BRS

Weight

8 Ounces
TAC Force Gentleman's Knife
If you're looking for the best value from a gentleman's knife, this TAC Force Gentleman's Assisted Opening Folding Knife could be the choice for you. It is not just affordable but also reliable, boasting an excellent spring-assisted design that allows you rapid one-handed deployment, while the black straight edge stainless steel is sturdy and sharp. The pakkawood handle inlay screams class and sophistication, and it's also molded, so it's easy to grip in either the left or right hand. The blade isn't the longest we've selected, but it's still a respectable 3 inches, and with gentlemen's knives, it's not always about size, anyway.
The liner locking system ensures safety once deployed, while the compact overall design helps it slide comfortably into your jeans or inside pocket while still allowing for easy access. For even quicker access, the pocket clip helps keep it secure, so you won't need to pat at your pockets every five minutes, because this is a quality pocket knife you do not want to lose.
Key Features:
Spring-assisted
Rapid one-handed deployment
Black straight edge stainless steel
Pakkawood handle inlay
3-inch blade length
Pocket clip
Liner locking system
Specification:
Brand

TAC Force

Model

TF-469

Weight

4.8 Ounces
Opinel No.08 Carbon Steel Pocket Folding Knife
The Opinel No.08 Carbon Steel Pocket Folding Knife is another affordable option for those just starting to explore the potential of gentleman's knives and what they can do for them. This knife is one of the more unique we've selected, coming with a stainless Virobloc safety ring that has two sections: one fixed and one sliding to ensure secure locking and no bloody fingers.
The blade is constructed of carbon steel and with this you get excellent quality that gives you the confidence. It also means it's durable for more than everyday carry, and any outdoorsmen reading this would get a lot of joy from it by using it deep in the wilderness. The durable beechwood handle is another thing that catches your eye, but it's more than just a good looking handle. It's secure and easy to hold, perfect for any situation. The 3.25" Yatagan blade is inspired by the Turkish saber, and this is easy to maintain to help it hold a sharp edge. Considering the price and the plethora of superb features that come with it, this is a fantastic knife that could fool even the most knowledgeable.
Key Features:
Stainless Virobloc safety ring
Carbon steel blade
Durable beechwood handle
Good wear resistance
Easy sharpening
3.25" Yatagan style blade
Sustainable construction
Specification:
Brand

Opinel

Model

2540089

Weight

1.6 Ounces
Grand Way Gentleman's Folding Knife
The Grand Way Gentleman's Folding Knife is another decent budget option, and it comes in 3 available styles numbered 1, 2, and 4 (no idea what happened to 3) to give some variety and a little choice when deciding on your next, or even first, gentleman's knife. Despite the low price, it still boasts quality parts, including liner lock assembly and 440C stainless steel that's guaranteed to be tough, durable, and ready for action. This blade is 3" long, making it easy to control thanks to excellent balance, while the handle itself measures just over 5 inches.
When folded, it's secure, and the dirt resistant lock keeps everything in top condition, so even if you don't use it often, you won't encounter stiffness or tricky operation. This is perfect for anyone who takes rare trips into the wilderness or even ventures outside a little less often than everyone else. Its simplicity may put some people off, but it really shouldn't, and what you're getting is a knife that defies expectations, so whether you're experienced with knives or are just getting into them, you'll be satisfied no matter what. You may also like some of the best Karambit knives from our list, so be sure to check them out.
Key Features:
3 available styles
Liner lock assembly
440C stainless steel blade
Ergonomic handle
3" blade length
Dirt-resistant lock
Drop point blade
Specification:
Brand

Grand Way

Model

B01CDMKC5K

Weight

4.8 Ounces
CRKT Crossbones EDC Folding Pocket Knife
We can't present a selection of gentleman's knives without including the CRKT Crossbones EDC Folding Pocket Knife, though. This low-profile flipper continues the excellent quality of other Columbia Knife & Tool options, but it also goes a step further to make a must-have for professionals. The satin finish delivers a sleek look, while the brushed aluminum two tone handle is both stylish and easy to grip. This is crucial for more intense activities and you can trust the knife to feel right in your hand, no matter the situation.
Again, you'll get a limited lifetime warranty to fix any defects or similar issues. However, with the AUS 8, it's unlikely you'll run into any trouble. The plain edge blade delivers a clean cut even if you're using it for something as simple as opening a letter, and it is also easy to keep sharp. It's not meant for regular heavy use, but no gentleman's knife is. Instead, it boasts quality in the build and guarantees you feel like a gent while carrying it. And isn't that all that really matters? For more quality blades, check out our guide to the best Ka-Bar knives.
Key Features:
Low profile flipper
Satin finish
Brushed aluminum two-tone handle
Limited lifetime warranty
AUS 8 steel
Plain edge blade
3.536" blade length
Specification:
Brand

Columbia River Knife & Tool

Model

7530

Weight

2.4 Ounces
StatGear Pocket Samurai Folding Knife
The StatGear Pocket Samurai Folding Knife offers something a little different to the other picks in our selection. Inspired by Japanese blades, it works as both a functional gentleman's knife but also a clever decorative piece. You don't even need to take it out of the house for it to feel worth the money. There are 11 handle colors to choose from, which is never really a priority when choosing knives, but it;'s always nice to have the option. The 440C stainless steel is also tough, but don't expect it to chop through thick branches on a trek through the wilderness.
We mentioned Japanese influence, and this is most evident in the Tanto-style blade that resembles katanas, if katanas were wielded solely by Hobbits. This blade measures just under 2", so it's one of the smallest we've selected so far, but that doesn't mean it lacks the quality of other options. The texture handle is easy to grip and even comfortable, while the liner lock ensures the blade stays in place when deployed. You can wear it as a keychain knife, since at the end of the handle, there's a keychain loop, so feel free to attach it to your keys just make sure you close the knife before throwing your keys onto your sofa after a long day.
Key Features:
11 handle colors
440C stainless steel
Tanto blade design
Liner lock
Textured handle
Keychain loop
1.968" blade
Specification:
Brand

StatGear

Model

STAT103

Weight

0.5 Ounces
KeySmart Dapper 150 Ultra Slim Gentleman's Knife
For a more modern appeal, the KeySmart Dapper 150 Ultra Slim Gentleman's Knife is an excellent choice that could fool some people into thinking it is a simple USB flash drive, but oh wouldn't they be wrong. It's available in two sizes and comes with a 420 stainless steel blade that guarantees super quality.
This ensures durability and also low maintenance so you won't waste hours every evening cleaning the envelope adhesive from the side of the blade. It allows you quick access, so even in stressful situations, you can trust it to come to your rescue, while the 2.5" blade is long enough that it can handle most everyday tasks. It isn't a heavy-duty knife, but for simple office environments or construction jobs where you need to open boxes regularly and discreetly, it's pretty much perfect. It's also lightweight enough to carry with ease in your inside pocket, and you can even slip it comfortably into the coin pocket of your jeans. You may also like some of the best diving knives from our list, so be sure to check them out.
Key Features:
Two sizes
420 stainless steel blade
Durable
Practical design
Low maintenance
Quick-access blade
2.5" blade
Specification:
Brand

KeySmart

Model

KS817-BLK

Weight

3.04 Ounces
SOG Wood Folding Pocket Knife
The SOG Wood Folding Pocket Knife is the perfect modern gentleman's knife. Made from high-grade stainless steel (7Cr17), the 3.3-inch blade is super sharp and offers excellent edge retention, so you shouldn't have to sharpen it too often. It's designed to be ultra-tough, so you can confidently use it for all manner of cutting tasks without worrying about it breaking or chipping. This type of stainless steel is also particularly lightweight, which is why the whole knife weighs just 4.4 ounces – perfect for keeping with you at all times. 
One of the biggest selling points of the SOG Wood Folding Pocket Knife is the authentic wooden handle. They don't say exactly what type of wood it is but you can tell when you hold it in your hand, that it's high quality. Not only that, it has a high luster, which creates a beautiful contrast between the handle and the blade. On the back of the knife, there's a high-strength pocket clip, perfect for keeping your blade handy at all times. This gentleman's knife is probably one of the toughest on this list, so it could be the perfect everyday carry (EDC). 
Key Features:
3.3-inch stainless steel blade 
Total length – 7.8-inch 
High-quality wood
Knife thumb stud
One-hand opening 
Pocket clip 
Specification:
Brand

SOG

Model

FF30-CP

Weight

4.4 Ounces
Gentleman's Knife Buying Guide & FAQ
What Is A Gentleman's Knife?
So to begin, let's just get one thing straight. The term Gentleman's Knives does not mean what you think it means.
It's almost certain that, unless you've cheated and skipped to the end, your image of a Gentleman's Knife involves a man with a mustache, top hat, cane, a fine three-piece suit, perhaps a monocle. If we're really leaning into stereotypes, there's likely a cigar hanging from his mouth and a glass of whiskey gripped firmly in his hand. What a gent.
It's less likely that you'd expect a man like this to have knife concealed away, even if he has the pockets for it. He could even have one stashed away inside his cane, but that wouldn't be the same. A real gentleman's knife must be easy to conceal, and a cane brings a whole plethora of options.
So what is a gentleman's knife exactly? The definition is all across the internet, but there are so many conflicting definitions that it muddies up the whole thing.
There are however, some definitions that make sense. And these definitions relate to what a gentleman is, or what he is supposed to be. They are:
Chivalrous
Courteous
Honorable
We'll focus first on Chivalrous. Let's expect the knife needs to be used to chivalrous means, such as slitting open an envelope or helping cut the foil from a bottle of Prosecco. Anything to help out others, really.
The next definition, Courteous, which we supposed is when the Gent does something for someone else. Common courtesy dictates he should use his knife to slice a loose thread from a pair of work slacks or chop the end of a cigar. It could even mean he lends the knife to someone who needs it, because that's what gentlemen do.
He doesn't even need to ask for it back, it's implied by his generosity.
Finally, we'll consider honorable. These kinds of men are those with buckets of self-respect. They keep their cool; they stand by their principles. They always strive to do the right thing, and they're never caught acting a fool in public. This means they would never brandish the knife in public for violent means, and if they do, they don't deserve it.
A knife that you can use in these situations must be a knife that is sleek and discreet but also durable, easy to handle, and dependable. It should fit comfortably into your pocket and it should be easy to deploy in an instant should there be an emergency. Finally, consider how it should look. There's nothing honorable about a flashy knife that grabs everyone's attention, so modest dark or natural colors such as black or dark wood are perfect.
From the looks of it, that's exactly what our selection has made sure of, so whichever knife you choose, you're sure to look a gentleman whenever you need it.
Sign Up Now
GET THE VERY BEST OF GEARHUNGRY STRAIGHT TO YOUR INBOX