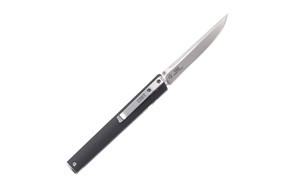 CRKT CEO EDC Folding Pocket Knife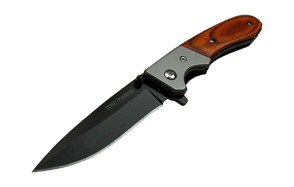 TAC Force Gentleman's Folding Knife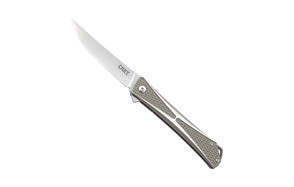 CRKT Crossbones EDC Folding Pocket Knife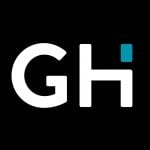 It may not be the 1800s anymore where the idea of gentlemen carrying around knives was the norm, but that doesn't mean you can't still add one of the best gentleman's knives to your EDC repertoire, and you can do so without a pocket watch, cane or top hat.
Because a gentleman's knife is not entirely as it sounds (we'll go into greater detail a little later), and if you're someone concerned with safety on the streets or want to be a hero should disaster and chaos reign all around you, there are plenty of benefits to having one with you. Just like other everyday carry options, such as a flashlight, multi tool, or portable charger, they are compact, convenient, and effortlessly reliable.
You never want to be in a situation where you wish you had a knife hidden away inside your pocket, but while it's unlikely they will permit entry to any museums, you can at least stride through the streets or the wilderness with confidence that you can protect anyone around you.
The Best Gentleman's Knife
Gentleman's Knife Buying Guide & FAQ
What Is A Gentleman's Knife?
So to begin, let's just get one thing straight. The term Gentleman's Knives does not mean what you think it means.
It's almost certain that, unless you've cheated and skipped to the end, your image of a Gentleman's Knife involves a man with a mustache, top hat, cane, a fine three-piece suit, perhaps a monocle. If we're really leaning into stereotypes, there's likely a cigar hanging from his mouth and a glass of whiskey gripped firmly in his hand. What a gent.
It's less likely that you'd expect a man like this to have knife concealed away, even if he has the pockets for it. He could even have one stashed away inside his cane, but that wouldn't be the same. A real gentleman's knife must be easy to conceal, and a cane brings a whole plethora of options.
So what is a gentleman's knife exactly? The definition is all across the internet, but there are so many conflicting definitions that it muddies up the whole thing.
There are however, some definitions that make sense. And these definitions relate to what a gentleman is, or what he is supposed to be. They are:
Chivalrous
Courteous
Honorable
We'll focus first on Chivalrous. Let's expect the knife needs to be used to chivalrous means, such as slitting open an envelope or helping cut the foil from a bottle of Prosecco. Anything to help out others, really.
The next definition, Courteous, which we supposed is when the Gent does something for someone else. Common courtesy dictates he should use his knife to slice a loose thread from a pair of work slacks or chop the end of a cigar. It could even mean he lends the knife to someone who needs it, because that's what gentlemen do.
He doesn't even need to ask for it back, it's implied by his generosity.
Finally, we'll consider honorable. These kinds of men are those with buckets of self-respect. They keep their cool; they stand by their principles. They always strive to do the right thing, and they're never caught acting a fool in public. This means they would never brandish the knife in public for violent means, and if they do, they don't deserve it.
A knife that you can use in these situations must be a knife that is sleek and discreet but also durable, easy to handle, and dependable. It should fit comfortably into your pocket and it should be easy to deploy in an instant should there be an emergency. Finally, consider how it should look. There's nothing honorable about a flashy knife that grabs everyone's attention, so modest dark or natural colors such as black or dark wood are perfect.
From the looks of it, that's exactly what our selection has made sure of, so whichever knife you choose, you're sure to look a gentleman whenever you need it.