Best Knife Sets In 2022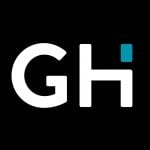 This product guide was written by GearHungry Staff
Last Updated
January 22, 2020
GearHungry Staff
GearHungry Staff posts are a compilation of work by various members of our editorial team. We update old articles regularly to provide you the most current information. You can learn more about our staff
here
.
GearHungry may earn a small commission from affiliate links in this article.
Learn more
Anyone who loves to cook understands how important a good knife set is. A quality set of knives is more effective, easier to use, and even safer than bog-standard blunt knives you can find at any supermarket. However, if you've never bought a set before, you always expect the best knife sets to be far too expensive for what you're willing to pay.
Like a lot of luxury items, though, this isn't the case, and now you can get a superb set of knives for a reasonable and highly affordable price. Just like stone frying pans, garlic pressers, pasta makers, and kitchen torches, a great set of knives can enhance your culinary experience like you never thought possible. With that, it's time to see what makes the cut.
The Best Knife Set
J. A. Henckels International Statement Knife Block Set
Leading the way for our pick of the best knife set is the J. A. Henckels International Statement Knife Block Set. With it, you get 3 paring knives, a serrated knife, a utility knife, Santoku knife, chef's knife, bread knife, and 5 steak knives along with a pair of kitchen shears. These knives comprise high-quality stainless steel and boast a professional satin finish to ensure durability and a sleek, stylish appearance. They are lightweight and the full tang and single-piece blade design means they feel secure in your hand no matter what you are preparing.
The block makes them easy to store, but it's a little too horizontal, which makes it difficult to retrieve the knives quickly. This is the only real issue we encountered, though. With dishwasher safe parts, plenty of slicing and dicing options, and an elegant design, it will blend perfectly into any kitchen whether you want to cultivate something traditional or go all out for a more modern appearance.
Key Features:
15-piece
High-quality stainless steel
Professional satin finish
Lightweight full tang design
Single piece blade
Triple rivet handle
Specification:
Brand

ZWILLING J.A. Henckels

Model

13550-005

Weight

8.6 pounds
Dishwasher safe
Comprehensive set
Elegant design
Block is a little too horizontal
Home Hero Stainless Steel Knife Set Acrylic Stand




The Home Hero Stainless Steel Knife Set Acrylic Stand is a 13-piece knife set that offers everything you could realistically need while also coming at a spectacularly affordable price. Here, you get knives for chopping, cutting, and slicing, but there is also a pizza knife tool, scissors, and bonus vegetable peeler, while the honing kit means you can keep these knives sharp for years to come.
They are professional quality stainless steel which is guaranteed high-quality construction. The stand isn't as stylish as the wooden block which may hinder your hopes of having the best-looking kitchen in the country, but it's still attractive enough to fit in nicely with most kitchen decors, and it's also easy to retrieve the knives from without knocking it over or causing a scene. There's also a money back guarantee if you're not completely satisfied, but that seems unlikely, and with such a great value knife set, you'll be able to become the master of your kitchen as soon as you pull these out of the box. Just be careful of your fingers.
Key Features:
13 pieces
All-in-one complete set
Professional quality
Multipurpose kitchen decor
Stainless steel set
Money-back guarantee
Specification:
Brand

Home Hero

Model

Knife set

Weight

4.55 pounds
Sharpener included
High-quality construction
Excellent value
Plastic stand is not as stylish as wooden block
Cuisinart Triple Rivet Collection

Whenever we create a buying guide for kitchen appliances and accessories, Cuisinart products are always present, and that's no difference with kitchen knife sets. The Cuisinart Triple Rivet Collection is a 15-piece set complete with robust, sharp, and reliable high-carbon stainless steel blades and a safety bolster to prevent any unfortunate accidents in the kitchen.
They are also one of the most comfortable knives we've identified, and the ergonomic handle feels natural in your hand to make that Sunday dinner food prep much more natural so you won't feel strained any longer. The storage block follows the stable tradition of other examples, and the angled design means the knives are easy to pull out whenever the task demands it. They are also well-balanced to allow for controlled cutting, and the block isn't too bulky. Overall, it's a superb set, but we wish the steak knives continued the wooden-handle design instead of relying on plastic. It's not a big deal, but it does make them feel a little cheaper compared to other options.
Key Features:
15-piece
High-carbon stainless steel blade
Durable safety bolster
Stainless steel rivets
Ergonomic handle
Stable storage block
Specification:
Brand

Cuisinart

Model

C77BTR-15P

Weight

8.4 pounds
Stable and controlled cutting
Well-balanced
Compact footprint
Steak knives use plastic handles over wood
J. A. Henckels International Statement Knife Block Set 35309-000

For those looking to make a statement in the kitchen, the J. A. Henckels International Statement Knife Block Set is the ideal mid-range knife set for them. This 12-piece collection provides the basic essentials with some bonus treats to give you a comprehensive knife set ideal for any kitchen regardless of skill level or experience.
The full tang triple rivet handle ensures comfort and stability, while the high-carbon stainless steel is high performing and effortlessly sharp, and they stay sharp for longer, too. These knives are also dishwasher safe to save you a mammoth cleaning job. Of all the knives we've selected, these are some of the best looking around, but it's more than simple style over substance, they do the job you expect them to, also. This set is better for families or those who live in larger spaces, as the block may take up too much counter space for those living in apartments or house sharing. Our guide to the best sushi knives features more quality blades for your kitchen, so be sure to check them out.
Key Features:
12-piece
High carbon stainless steel
Full tang triple rivet handle
Dishwasher safe
Lifetime limited warranty
Long-lasting sharpness
Specification:
Brand

ZWILLING J.A. Henckels

Model

35309-000

Weight

9 pounds
Well-balanced
Feel like high quality knives
Attractive design
Block takes up too much counter space
Mercer Culinary Magnetic Knife Board Set




If you're of the opinion that you know your way around a kitchen and want the best of the best choices for your chef knife set, the Mercer Culinary Magnetic Knife Board Set is the only one you should ever consider. While this set may not be as comprehensive as others, it only contains 5 knives, it still demands attention, and is a perfect choice if you've already got the basic knives but would prefer higher quality for special occasions.
And that's exactly what you'll get. The blade is precision forged for ultimate quality while the angled construction ensures a sharp and fine blade even after weeks and months of use. The elegant wood handle is easy to grip and comfortable for extensive chopping sessions, while the whole set overall is a dream to look at. However, we'd only recommend this set if you've got the space for it. The stand is good-looking, but if you have any low-hanging kitchen cupboards, it might make it a little tricky to position properly. Another issue is safety, as the knives are easier to retrieve compared to blocks, keep out of reach of any children. For cheese lovers, we have prepared our selection of the best cheese knife sets, so check them out.
Key Features:
6-piece
Precision forged
Taper-ground
Elegant wood
Angled construction
Lifetime limited warranty
Specification:
Brand

Mercer Culinary

Model

M21942

Weight

13 pounds
Nicely balanced
Holds edge well
Attractive and modern looking
Some clearance issues if you have low cupboards




The Home Hero Chef Knife Set is a straightforward and no-nonsense set perfect for those with little space or without the know-how to get the most from a more substantial set of knives. The blades are stainless steel with a smooth, clear grain finish, while the handles bubbled for easy gripping to prevent slipping and injury.
They come in a clear acrylic stand that allows you to show them off when company come over but also make them easy to pull out whenever the preparation demands it. To ensure longevity, you'll also get a knife sharpener included to keep the edge fine and honed no matter how long you keep them. They are also safe to clean in the dishwasher on the top rack. However, you'll need to sharpen them straight out of the box if you want the best results, which is a little inconvenient, but you'd need to learn sometime, anyway. If you're looking for a simple kitchen knife set that still offers excellent quality, then this could be the ideal choice for you. You may also like some of the best carving forks from our list, so check them out.
Key Features:
5-piece
Stainless steel
Smooth, clear grain finish
Lightweight acrylic stand
Knife sharpener included
Top-rack dishwasher safe
Specification:
Brand

Home Hero

Model

Knife set

Weight

2.55 pounds
Suitable for all skill levels
Durable stand
Excellent price
Not as sharp out of the box as other options
Cuisinart Stainless Steel Hollow Handle Block Set




The 15-piece Cuisinart Stainless Steel Hollow Handle Block Set is another choice for those looking for a reasonably priced option but still chasing the excellent quality you need from a kitchen knife set. This offers precise cutting, while the hollow handle makes them lightweight and easy to control, although this could affect the durability, especially if you're lax on sharpening them.
They are easy to clean, and even dishwasher safe, while the lifetime warranty ensures you can overcome any issues you encounter with a (hopefully) simple email to the manufacturer. The precision tapered blades mean excellent performance, and the ergonomic handle is comfortable for anyone to use. Like anytime you deal with something that is entirely metal, though, there's the risk of rusting, especially if you do not dry them properly after washing them, either by hand or in the dishwasher. As long as you remember to dry them thoroughly, though, you'll enjoy years of superb slicing with no need to break the bank to buy them. You may also like some of the best butcher knives from our list, so be sure to check them out.
Key Features:
15-piece
Precise cutting
Lightweight
Easy to clean
Precision-tapered blades
Lifetime warranty
Specification:
Brand

Cuisinart

Model

C77SS-15PK

Weight

8.11 pounds
Dishwasher safe
6 steak knives included
Ergonomic handle
Prone to rusting if not dried correctly
Cuisinart Color Knife Set

While all of these knives are great and most offer fantastically affordable regardless of needs, the Cuisinart Color Knife Set is our choice for the best value option around. It's a 12-piece set with a color-coded to prevent cross-contamination for big meal preparation, and they also add something unique to your kitchen accessories, too.
The non-stick coating makes it easy to chop and move sliced onions, mushrooms, peppers, and zucchini, while the professional grade steel ensures a high-quality performance every time. There's also a spectacular safety aspect, because while there's no block or stand to store them, there are covers which protect the little ones (and the big ones, too) from cutting themselves. They are very sharp straight out of the box, but also strong and sturdy. However, this sharpness means it's a little too easy to cut yourself, especially when not paying attention. So take care. Find more amazing kitchen tools by checking out our guide to the best electric knives.
Key Features:
12-piece
Non-stick coating
Blade covers
Lifetime warranty
Color coded
Professional quality stainless steel
Specification:
Brand

Cuisinart

Model

C55-12PCKSAM

Weight

2.17 pounds
Very sharp
Strong and sturdy
Wide set
A little easy to cut yourself
Cuisinart White Triple Rivet Collection Block Set




Our final choice for the best knife sets is the Cuisinart White Triple Rivet Collection Block Set which is sleek, sophisticated, and extremely satisfying to use. It's a 15-piece set that makes the most of high-carbon stainless steel, and the rivets (also stainless steel) keep the blade and handle secure to guarantee longevity.
This means the knives are stable and easy to control, while the ergonomic handle means you can slice and chop all day long without cramping your wrist. The block is compact enough to slide gracefully onto any kitchen counter, and overall, you get some fantastic value for money, even though it's one of the more expensive options around. With such quality, it's a challenge to find something not-so-great about it, however, the steak knives feel a little cheap compared to the rest of the set, so if your household is big on sirloin, T-Bone, or filet mignon, you might find they are not up to scratch. For more quality blades like this, check out our guide to the best meat cleavers.
Key Features:
15-piece
High-carbon stainless steel
Stainless steel rivets
Durable extra-wide safety bolster
Ergonomic handle
Stable and easy to control
Specification:
Brand

Cuisinart

Model

C77WTR-15P

Weight

7.9 pounds
Compact block
Perfectly weighted
Good value
Steak knives feel a little cheap
Knife Sets Buying Guide
Features To Look For In Knife Sets
Whether you're a professional chef or just someone who loves to get creative in their home kitchen, knowing what features to look for in the best knife sets will give you a great idea of which set is the right one for you. While novices may not notice the difference, those in the know understand what makes a good knife but also what makes a great one.
Quality of Steel - High-quality steel means the blade will stay sharp for longer and also make it easier to cut food. High carbon stainless steel is the most common, even in some more expensive knives, but there are other options including precision-forged German steel, which helps the blade maintain its edge.
Weight - A well-weighted knife makes it easier to control, especially if you've neglected sharpening it recently. This also makes it less prone to slipping and therefore much safer to use. If you're cutting a lot of food to prepare for a big meal, a well-weighted and balanced knife is easier on the wrist, too.
Sharpening  - Most knives arrive sharp out of the box, so that's one thing you need not worry about after ordering your knife set. However, they will not stay sharp forever, regardless of how excellent the blade is. Some knife sets come complete with a sharpening too to maintain a sharp and safe edge, but not all of them do, so you need to decide whether you want to invest in perhaps cheaper knives with a sharpener or buy one separately.
Food Suitability - While you can technically use any type of knife for any type of food, this is something professional or even experienced chefs would gasp at. A well-rounded kitchen knife set provides options for all types of food, so you never need to overuse one when preparing food. As a general rule, wide blades are more suitable for cutting fruit or vegetables, whereas thinner blades are better for meat. Novices may not feel like it's a big deal, but it will make their chopping endeavors much more enjoyable and puts less strain on the knife.
Quantity  - Maybe you cook all the time, maybe you only cook for a special occasion. You can think about this when choosing the quantity of knives in a set. There's no point in spending money on knives you'll never use, so consider that when looking for the perfect knife set for you. Of course, if you want to start cooking more, then buying a 15-piece set over a 6-piece set may encourage you to get going.
Price - It's always tempting to buy the best and most expensive of anything, or alternatively, the cheapest of anything. But this could end up being a waste of money in the long run. Think about how often you will use the knives and decide which is an appropriate amount to spend from there.
Cleaning - Keeping your knives clean is crucial to ensure longevity, high quality and also preventing cross-contamination. Some knives are dishwasher safe, but not all of them. So check this before buying if you rely on the dishwasher more than hand washing. Unless stated otherwise, wooden-handled knives are not suitable for the dishwasher, but metal or plastic is. Also, be sure to dry them sufficiently to prevent the blade rusting.
Types Of  Knife Sets
Not all knife sets are the same and depending on the space in your kitchen or the style you want to go for. By understanding the difference, you can decide which is the right one to bring into your kitchen depending on the space and aesthetic.
Block - A knife block is the classic type of knife set you're likely to find. It has stations for all the knives you'll need, and if often compact enough to fit on the countertops. Most of the time, the block is angled to make it easier to retrieve the knives whenever you need them.
Stand - Acrylic stands are more common in smaller knife sets, and they are see-through to ensure you pick out the most suitable knife each time. However, some might say they look cheap compared to wooden blocks, but this is really more about preference than anything else.
Magnetic Board - A magnetic board is very modern and very minimalist. You'd expect to see them on Celebrity Chef shows, and it offers the best of the wooden block and acrylic stand. They are stylish like the block, but also make the knives easy to identify. While they undoubtedly look cool, there are some concerns about safety.
Sources:
The Ultimate Guide: How to Choose a Kitchen Knife - Sharp Edge Shop
How to Clean a Knife - WikiHow
Sign Up Now
GET THE VERY BEST OF GEARHUNGRY STRAIGHT TO YOUR INBOX