Best Ultrawide Monitors In 2022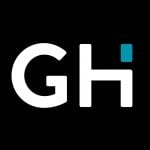 This product guide was written by GearHungry Staff
Last Updated
April 9, 2019
GearHungry Staff
GearHungry Staff posts are a compilation of work by various members of our editorial team. We update old articles regularly to provide you the most current information. You can learn more about our staff
here
.
GearHungry may earn a small commission from affiliate links in this article.
Learn more
From home-based gamers to potential space invaders in open-planned offices that have been using a multi-monitor setup to blast things to pieces or put together important documents, the best ultrawide monitor is definitely the way forward.
So whether you're here to find your gaming prayers answered or you're hoping to get more insight into larger than life computer displays to boost your work capacity, take a look at our informative computer display counsel below.
The Best Ultrawide Monitor
Dell Curved UltraSharp LED-Lit Ultrawide Monitor

Although the old adage of 'less is more' is quite relevant in many situations, anyone who is used to having at least two or three displays as part of their computer system setup is bound to ignore this unwritten rule. Indeed, gaming enthusiasts that have recently discovered Dell's 34-inch UltraSharp U3415W monitor are probably already pondering on whether to purchase just one or two of these massive displays.
And it's not just Space Corps or Act of Aggression addicts that'll be ordering one of these games-immersion enhancers but also those looking to make their working day more productive. If you and some mates use this massive screen for gaming all night, you'll love the curved-display feature. Users with serious intentions for the display like job-related activities will find the split-screen useful for viewing documents. This makes a perfect gift for gamers in your life.    
Key Features:
Huge 34 inch display
Resolution of 3,440-by-1,440
A plethora of ports
Powerful dual 9 watt speakers
Specification:
Brand

Dell

Model

PXF79

Weight

18.6 pounds
Superb Colour Accuracy
Great for watching movies or gaming
Pretty much bezel-free design
Lots of useful features – MHL, PIP and PBP
In the higher price range
Viotek Gn30cb 30-Inch Curved Ultrawide Gaming Monitor

Just like the mindset of most gamers is kill or be killed, Viotek GN30CB 30-Inch Curved Ultrawide Gaming Monitor is leaving no prisoners behind with this coup d'etat of the gaming display world. And if gamers are not already blown away by the array of game visual and audio enhancing features of this monitor, games fans into movies will also be thrilled.
Indeed, it's not just the massive 30 inches of screen that users can be amazed at but also with this ultrawide 21:9 monitor's vibrant 95% sRGB – getting the best out of colours in games or movies. Gamers or film fanatics that mount their ultrawide monitors on the wall for extra effect are bound to get to another level in their visual experience. You may also be interested in some of the best monitors from dual setup from our list, so check them out.
Key Features:
Generous 30 inch monitor
Cinema-quality immersion
FreeSync feature included
FPS/RTS display optimisation
Specification:
Brand

Viotek

Weight

16.4 pounds
Uses advanced game-winning feature
Very affordable price
Ideal for work-orientated tasks
Superior picture quality
LG 25UM58-P 25-Inch 21:9 UltraWide IPS Monitor

As more and more of us are creating perfect home entertainment by downloading movies and TV series from P2P sites, there's no surprise that super- wide monitors are very popular today. Not only are there many movie lovers or TV show bingers keen to purchase this monitor but also workers that can utilise the split screen feature.
Indeed, one of the more common aspects of a well sought after wide computer monitor is the combination of attractive appearance and practicality regarding what it can be used for. And although not as large as the first two displays in this list, LG 25UM58-P 25-Inch 21:9 UltraWide IPS Monitor offers a reasonably sized monitor for all to appreciate. Make sure you also check our guide to the best touch screen monitors.
Key Features:
Large monitor
IPS technology
Bright and vibrant colours
Includes VESA mounting option
Specification:
Brand

LG

Model

25UM58-P

Weight

8.8 pounds
Light enough to make wall mounting easy
Great for work productivity
Aesthetically pleasing
Makes multitasking easier
LG 34UC79G-B 34-Inch Curved UltraWide IPS Gaming Monitor




With an aspect ratio of 21:9 and ample screen size, this other offering from highly reputable LG positioned fourth in our list is something to take notice of. But although LG 34UC79G-B 34-Inch Curved UltraWide IPS Gaming Monitor is classed as a gaming display, it's still in demand by professionals looking to effectively deal with issues related to the work they do on their computer.
Of course, with the provision of AMD FreeSync technology and the curved display feature for total game immersion, all respectable members of the gaming community are going to take this monster monitor seriously. 
Key Features:
Spacious display size
Blur reduction feature
144Hz refresh rate
AMD FreeSync
Specification:
Brand

LG

Model

34UC79G-B

Weight

18.9 pounds
Samsung CHG90 49-inch Curved Gaming Monitor

If the size of the screen is one of the most important features you look for when mulling over options in the best ultrawide monitor, you have certainly come to the right place. But massive display apart for this king of gaming monitors, there are a range of useful technical features that have led us to putting it in a respectable fifth place.
Whether gamers decide to make use of the sturdy stand with this model or choose to fix this beast to the wall, it won't be too long before they are totally immersed with whatever action-packed game they play. And with Samsung LC49HG90DMNXZA CHG90 49-inch Curved Gaming Monitor of 1800R and an impressive resolution of 3840 X 1080, there is no surprise that these monitors are very popular. 
Key Features:
Super size screen at 49 inches
Quantum Dot Technology
High Dynamic Range (HDR)
Uses FreeSync 2 feature
Specification:
Brand

Samsung

Model

LC49HG90DMNXZA

Weight

33.1 pounds
LG 34UC80-B 34-Inch 21:9 Curved UltraWide QHD IPS Monitor




Graphic designers that rely on color accuracy in their work are going to be impressed with the close to 100% sRGB on this one of the best ultrawide monitor products – LG 34UC80-B 34-Inch 21:9 Curved UltraWide QHD IPS Monitor. Indeed, this monitor is one of the more popular picks amongst computer users that need to add a bit of perfection to their projects.
The features that allow users to complete excel spreadsheets and various Microsoft Office documents without too much effort are also what makes this leader in wide and mighty monitors a very good option for workers who need computers. Be sure to combine this with a cool monitor arms from our list.
Key Features:
Good size display
Extremely sharp picture
Impressive pixel coverage
Superb on-screen control
Specification:
Brand

LG

Model

34UC80-B

Weight

18.3 pounds
No need to scale with the 3440×1440 format
Includes a game mode
Stand is tilt and height adjustable
Split screen feature
Doesn't include USB type C
LG 34UM69G-B 34-Inch 21:9 UltraWide IPS Monitor

And as LG 34UM69G-B 34-Inch 21:9 UltraWide IPS Monitor is yet another model in big computer displays from LG is rolled out into our comprehensive listing, it's clear that this brand is one of the market leaders in this niche of the computer screen market. If you're able to see the bigger picture regarding what you need to do to improve your computer system setup, taking a look at the specs on this good option in widescreen displays will be a step in the right direction.
Clued-up computer users that appreciate the need to purchase one of the more impressive ranges in the widescreen monitor selections found online are bound to take a good look at what this option has to offer them. The screen real estate value with the 21:9 aspect ratio is certainly one feature that helps this model sell itself. Be sure to combine this with a cool wireless keyboard from our list.
Key Features:
Generous display size
Built-in speakers
Menu joystick button feature
AMD FreeSync
Specification:
Brand

LG

Model

34UM69G-B

Weight

18.7 pounds
Great for video editing tasks
Good value for money
Perfect for watching movies
Multitasking capabilities
LG Electronics 34WK650-W 34

People passionate about creating the perfect working environment for their computer-related activities have got a great option in this wide, dark, and handsome contender in the best ultrawide monitor products around right now. In fact, don't take our word for it, take a closer look not only at the specifications and key features on LG Electronics 34WK650-W 34″ Ultra Wide IPS Monitor but also the many great reviews on this display.
Users of computers that think size really is a big deal when talking about the space we have on our monitor should make sure they don't overlook this option. Of course, by replacing your previous setup of two smaller monitors, you'll be able to enjoy the lack of bezel disturbance that was once a pain you are no longer willing to put up with. 
Key Features:
Big display size
Bright and vibrant images
Great colour accuracy
FreeSync feature
Specification:
Brand

LG

Model

34WK650-W

Weight

16.8 pounds
Fantastic field of view
Can be used on split screen
On-screen control function
Two HDMI ports available
Asus MX34VQ Designo Curved 34" UQHD Monitor

Finding a display where the designers have thought about the health of the user is not to be scoffed at. Not only should this marvel in curved monitor technology be lauded for its sleek design but its eye care feature should also be praised.
Well-organized people that keep their workspace clutter-free should be able to fit this neat albeit pretty big monitor into their environment. And with the generous 8-watt speaker system, really enjoying action-packed movies will not be difficult to achieve with Asus MX34VQ Designo Curved 34" UQHD Monitor. Our handy guide to the best gaming mouses features more great products like this.
Key Features:
Nice 34 inch display
8 watt stereo sound
Up to 100Hz refresh rate
ASUS Eye Care Technology
Specification:
Brand

Asus

Model

MX34VQ

Weight

18.6 pounds
Rich and roomy sound feature
Wireless Qi charging pad
Great viewing angle
Ideal curve detail
No wall mounting capability
Samsung C43J89 CJ89 Series 43-inch Ultrawide Curved Monitor




Anyone accused of being a spare room space hogger by their better half due to their multitude of computer monitors may need to do some negotiating. In fact, it might be worth pointing out that rather than just replace your two or more displays with one huge monitor, it is wise to buy a couple of the best ultrawide monitor items out there.
Choosing to buy a massive monitor like the Samsung C43J89 CJ89 Series will of course offer an array of benefits, especially for those that are trying to provide a solution to unsightly bezels adjoining other displays in a multi-screen setup.   
Key Features:
Monster sized monitor
Side-by-side display feature
Fast 120Hz refresh rate
Superb image quality
Specification:
Brand

Samsung

Model

LC43J890DKNXZA

Weight

35.5 pounds
Multi-task functions increases productivity
Includes USB type C
Total game playing immersion
Great as part of home theatre system
Setting up with KVM is quite difficult
LG 38WK95C-W 38-Inch Class 21:9 UltraWide Curved WQHD+ Monitor

When taking some time to set up what we hope will be an even better home office, it's important to consider the type of wide monitor and peripherals we're going to buy. Indeed, just because there are heaps of ultrawide displays for PCs on the market today, it's not always easy working out which options are best for our specific needs.
One thing that many experienced users of widescreen and not so large computer displays will do as a matter, of course, discusses any issues they have with someone with the right solutions for what could be quite a debate.  LG 38WK95C-W 38-Inch Class 21:9 UltraWide Curved WQHD+ Monitor is definitely a smart choice. Find more great products like this by checking out our guide to the best gaming speakers.
Key Features:
Enormous display size
sRGB 99% Colour feature
HDR10 compatible
Almost bezel-free design
Specification:
Brand

LG

Model

38WK95C-W

Weight

19.8 pounds
Ample real estate for various tasks
USB type C is included
Height and tilt adjustable stand
Easy to view multiple documents
Provided cords could be longer
Ultrawide Monitor Buying Guide & FAQ
How We Chose Our Selection Of Ultrawide Monitors
When creating this comprehensive buying guide, we made sure to include the sorts of points that most ultrawide display users would like including:
Brand - Just like with any products we provide a comprehensive buying guide for, it's not unusual to see the top brands included in our list. With the major brands in ultrawide monitors being Dell, Samsung and LG, it was somewhat inevitable for these leaders in the market to end up as top dogs.
Of course, it's not just these consistent performers in the provision of well-made and highly-practical widescreen monitors that have deserved our undivided attention when comprising this list but also some of the lesser known manufacturers in this very competitive market.
Reviews - As most purchasers of wide and sleek looking designs of big and even bigger displays for computers will appreciate, paying attention to what consumers of such products have got to say is an integral part of the selection process.
By being prepared to consider all points raised by experienced users of the very best in oversized monitors for desktops, we have been able to narrow down the more deserved members of the elite of this division in computer using experience.
Price - Even though there may be plenty of computer users with lots of cash to spend on setting up their ultimate gaming or movie watching experience, it doesn't mean to say that products that are top dollar are always going to make it to the top of our list.
Indeed, although it's often true to say that we get what we pay for, it is quite possible to discover massive display screens for sale that are surprisingly inexpensive if we consider just what we get for our hard-earned cash.

Features To Look For In Ultrawide Monitors
Resolution - Although not all computer users are up-to-speed with monitor jargon, it is definitely worth being aware of at least some of the terms used. As a rule of thumb, the size of the display and how many pixels it has will dictate the picture resolution to expect - to what degree of sharpness the images will be. An image on a 34 inch display with 800x600 resolution will not look as sharp as it would on a 17 inch monitor with the same resolution.
And as most computer displays have a higher amount of pixels used in picture resolution than many makes of televisions, there is no wonder that gamers and movie buffs use a monitor for their home entertainment needs. The monitors included in this list all have an impressive picture resolution with strong pixel ratios - some being more impressive than others.
HDR - Gamers that don't need to be told why High Dynamic Range (HDR) is crucial when playing shoot-em-ups or sports games are likely to appreciate the finer things in life. Indeed, if you look at the significant difference between a picture with HDR and an image that does not support this technical detail, buying a computer monitor with HDR capability will be a no-brainer.
In a nutshell, HDR helps create a more accurate image of whatever the display is attempting to show - regions of the picture that should be dark will remain so - areas that are meant to be much brighter will also have full integrity. Although monitor models with only sRGB are fantastic regarding colour gamut, HDR displays that support Rec2020 colour gamut are far superior.
Refresh Rate - Shoppers of ultrawide monitors ignorant about most of the technical jargon used to describe features of these PC components should avoid getting too fazed. And although you may not need to know that the refresh rate is related to how many times per second the screen refreshes the image on it and that it's measured in hertz (Hz), it's still useful to understand the difference in Hz numbers.
Indeed, the higher the Hz number in the specifications is, the more times the monitor is able to refresh every second. In some cases, it's possible to purchase a computer display that allows users to adjust the refresh rate of the monitor.

Picture Ratio - Another common computer display term that buyers of monitors should know about is the picture ratio. When we talk about picture ratio, we are referring to the aspect ratio of the display. To put this aspect in perspective, the aspect ratio is concerned with the relationship between the height and width of the monitor in question.
Aspect ratio is expressed with two numbers that are separated by a colon - 16:9 being the more regular of these. And as the larger 21:9 found on the best ultrawide monitors included in our guide is ideal for watching movies or playing games in widescreen, there is little wonder that monitors providing aspect ratio 21:9 or higher make up our entire list.
Cable Management - As most busy graphic designers, website makers and regular gaming nuts will undoubtedly appreciate, lots of cables going into the back or side of your computers and displays is a recipe for a right mess.
Even if you don't mind being amongst a load of cable spaghetti, it's worth bearing in mind the benefits to be gained from proper cable management. With this in mind, we have taken the time to suggest ultrawide monitors that include this important aspect of computer setups.
Panel Type - There are four main types of computer display panels namely the VA, OLED, TN and last but certainly not least - IPS. When looking at our list of the best choices in ultrawide monitors, you'll notice that IPS is included in many if not all the specs of the top displays.
It's important for shoppers to work out if what they use their computer for would require them to have IPS or one of the other options. Whether you're only into playing computer games, or you need a proper setup of ultrawide display with suitable type of panel, it's up to you to choose a display most suitable for your specific needs.

Curved - Ask any avid gamer what they think about playing action-packed games on a huge monitor with a curved screen and they'll probably say something like "absolutely awesome man"! Of course, it's not just gameaholics that can benefit from a curved display - getting total game immersion but also movie fans looking for a more cinematic experience.
The range in options of curved monitors starts at 34 inches and goes up to a whopping 43 inches or more. Resolutions also vary quite significantly - we have full HD (1920x1080 pixels), the more regular option of 16:9 aspect ratio to the more impressive 21:9 providing us with the superior WQHD (3440x1440 pixels.
Inputs - There are a variety of options in the inputs for your ultrawide computer display. The more common of these are DVI, DisplayPort and probably the most used of all inputs - HDMI. Of course, let's not forget to mention USB ports used to connect computer monitors of all sizes - USB type C being one of the more useful according to some of the more geeky computer users.
We should consider the differences between each of these common display input systems - paying particular attention to the pixel resolution value of each. The good news is that the image resolution of HDMI (1,920x1,080/60) is no different from DVI or DisplayPort with (1,920x1,080/60) as long as the settings haven't been altered, that is.
Extra Capabilities - It's understandable that computer users who like to get their own way will do all they can to buy an ultrawide display that has all the best components. Finding a wide PC monitor with extra capabilities is a right of passage for people passionate about making the most of their computer setup.
With this in mind, we should point out that some ultrawide displays allow us to run native resolutions on current-generation video cards. For gamers serious about optimising their experiences - it's possible to run your games on a current graphics card without having to bother with upgrading.
Sources:
How To Choose A Computer Monitor - What Digital Camera
Sign Up Now
GET THE VERY BEST OF GEARHUNGRY STRAIGHT TO YOUR INBOX