Best MIDI Keyboard Controllers In 2021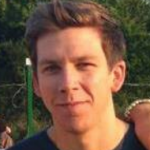 This product guide was written by Jordan Carter
Support us! GearHungry may earn a small commission from affiliate links in this article.
Learn more
Aspiring musicians looking to enhance their music playing experience as well as improve the quality of their songs could achieve this with one of the top models in a MIDI keyboard controller. In fact, MIDI (Musical Instrument Digital Interface) keyboard controllers allow the musically gifted to set up a mini recording studio at home.
And although these annotation experts for artists look like any kind of keyboard used in real time, they actually serve a much broader function. Indeed, after connecting what you hope to be the best midi keyboard controller to your computer system, you'll be able to produce music in a more natural way.
The sounds created with our keyboard for music production are generated by computer software installed on our music manager such as virtual instruments (VSTi) and plugins. However, it's entirely possible to use virtual piano programmes to allow us to play our MIDI keyboard just like a regular piano or electronic keyboard.
Of course, It's important for all members of a band to talk to each other. The MIDI keyboard controller allows all musical instruments in your arrangement to communicate via connection to a computer. DAW computer technology allows the musician to have their digital sounds produced and edited professionally.
In a nutshell, a smooth-running MIDI keyboard controller is the way forward for musicians aiming to make songs that sound like music should do. And as most performers prefer creating tunes as naturally as possible – playing instruments as opposed to moving a mouse around, buying a top MIDI keyboard controller is the key.
The Best MIDI Keyboard Controller