Best Clothes Drying Racks In 2022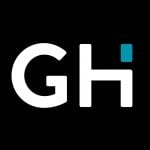 This product guide was written by GearHungry Staff
Last Updated
December 18, 2019
GearHungry Staff
GearHungry Staff posts are a compilation of work by various members of our editorial team. We update old articles regularly to provide you the most current information. You can learn more about our staff
here
.
GearHungry may earn a small commission from affiliate links in this article.
Learn more
Sure, drying racks aren't quite as sexy as drones, mirrorless cameras, or polarized sunglasses but they're still something everyone needs in the home. You might think you can get by fine just hanging your clothes in the closet to dry or throw them on the radiator to warm up ready for next time. However, neither of these options are ideal. Hanging clothes in confined spaces leads to a smell you just can't get rid of, while drying clothes on the radiator is a massive waste of energy. Instead, the best clothes drying rack is the solution you need for your home.
The Best Clothes Drying Rack
AmazonBasics Foldable Clothes Drying Laundry Rack
If you're looking for a simple but effective solution for the best clothes drying rack, the AmazonBasics Foldable Clothes Drying Laundry Rack is the ideal option to bring into your home. It's made from durable but lightweight steel and boasts a convenient accordion folding style design to simple setup and easy, hassle-free storage. It's waterproof, so you won't run into rust and corrosion issues after a heavy and damp load.
With it, you'll get gentle and even drying wherever you place it in your home, and with a 32 pound total weight capacity, it's ideal for single guys or couples rushing to get everything clean for the coming week. If you are looking for products that will help you keep your clothes perfectly clean, check out our guide to the best laundry pods.
Key Features:
2 colors
Durable lightweight steel
Waterproof
Accordion folding design
32-pound weight capacity
Gentle drying
Specification:
Brand

AmazonBasics

Model

SL-DRYM-006

Weight

4.56 Pounds
Household Essentials Bamboo Tall Indoor Folding Clothes Drying Rack
With 25 feet of drying space, the Household Essentials Bamboo Tall Indoor Folding Clothes Drying Rack isn't the largest option we've selected, but it is the most eco-friendly and likely the best fit for the modern earth-conscious home, too.
The collapsible design means it's easy to store while the easy latching feature keeps it stable and secure when you set it up. There are 11 rods to hang many clothes and the hinge angles also offer extra space should you need it. Made from bamboo, it's super lightweight, making it easy to move, but while it will be fine for indoor use, we'd avoid using it outside in case of heavy downpours. Our guide to the best ironing boards features more must-have products for anybody who wants to have their clothes looking flawless. 
Key Features:
Collapsible
11 drying rods
25ft drying space
Lightweight
Stable
Easy latch
Specification:
Brand

Household Essentials

Model

6524

Weight

3.5 Pounds
Honey-Can-Do Heavy Duty Gullwing Drying Rack
For maximum space without taking up too much room in the basement, the Honey-Can-Do Heavy Duty Gullwing Drying Rack is an excellent budget option for growing but not-yet-finished families to hang their clothes after every load.
The foldable design is convenient and easy to store, and it also boasts a variety of positions to suit your available space in the home and maximize hanging options. There are 46 linear feet of space, and depending on who's doing the laundry, this means there's enough space for a week's worth of washing at the very least. You'll also love the sweat shelf and shoe drying areas, which is not something you'll find on every drying rack but something we wish was more prominent. You may also like some of the best steam presses from our list, so take a moment to check them out.
Key Features:
2 colors
Foldable design
6 positions
46-linear feet
Steel support arms
Sweat shelf and shoe drying areas
Specification:
Brand

Honey-Can-Do

Model

DRY-01610

Weight

3.64 Pounds
AERO W Space Saver Racks Wall Mounted Collapsible Rack
If you're looking to go big on quality while also minimizing potential house clutter, the AERO W Space Saver Wall Mounted Collapsible Rack is a superb option for either indoor or outdoor washing. By attaching it to the wall, you maximize floor space while still having a decent, if not massive area to hang and dry clothes. This isn't too much of an issue, though, and despite the initially small size, there's still 22.5 linear feet and a 60 pound capacity to take advantage of.
It's easy to install and comes in 2 sizes, so depending on your living situation you can decide which one works best for you. The multiple rods offer excellent hanging options, and the hinges also mean you can hang clothes on hangers for even more space. Be sure to also check out our guide to the best clothes steamer for more great products for your home and travels.
Key Features:
60 pound capacity
2 sizes
Collapsible
Wall-mounted
22.5 linear feet
Easy installation
Specification:
Brand

AERO W

Model

HW54845

Weight

7.25 Pounds
The Gene Laundry Drying Rack is the largest option we've selected so far and is perfect for drying bigger and more awkward garments such as towels and bedsheets which you can't always fit easily on regular drying racks. The heavy duty design is sturdy and reliable, and with a massive 165 pound weight capacity, you've got a versatile drying solution for your weekly laundry load regardless of what you need to get dry before Monday morning.
Despite the size, which could turn out a little too cumbersome, it's easy to fold which also makes it easy to store while the stainless steel frame means it's suitable for both indoor and outdoor use, so if your town gets hit with a sudden, unexpected heatwave, get it outside as fast as you can before the weather turns again. For more amazing products for your home, check out our reviews of the best sewing machines.
Key Features:
Heavy duty design
Stainless steel
Suitable for indoor and outdoor
Easy to open and close
165 pound weight capacity
Foldable
Specification:
Brand

Gene Kelly

Model

8542015596

Weight

9.35 Pounds
Reliancer Free Installed Stainless Steel Clothes Drying Rack
Our second super-large rack is the Reliancer Free Installed Stainless Steel Clothes Drying Rack which offers superb and sturdy stainless steel construction ideal for both inside and outside whether you're hanging clothes or bed sheets.
It's both retractable and foldable, making it easy to store, but what we love most about it are the universal casters which make moving it around the home easier than you ever thought possible. If you've been put off by the size at first, knowing how portable it is may change your mind. The rack also doubles as a regular hanging rack, and there's enough space to hang all kinds of garments including shirts and jeans for easy access in between wash loads.
Key Features:
Stainless steel construction
Suitable for indoor or outdoor drying
Retractable and foldable
165 pound load capacity
4 universal casters
10 hooks
Specification:
Brand

Reliancer

Weight

9.7 Pounds
SONGMICS Clothes Drying Rack
With a comprehensive 24 hanging rods spread over 2 tiers, SONGMICS Clothes Drying Rack is a great mid-range option if you're looking for a family-friendly solution to dry all your clothes at once.
You'll get a 33 pounds total weight capacity and a user-friendly design that makes it easy to hang clothes and store it in between wash cycles. The wings open with ease and stay secure as you hang v-neck t-shirts and socks at the end of the week so everything is ready for ironing on Sunday. The adjustable height is also a fantastic feature, and it allows you to make the most of the space you have in your home, so if you're concerned about things being too crowded, you won't run into any issues. If you are looking for a perfect solution for storing your dirty clothes before washing, check out our guide to the best laundry hampers.
Key Features:
24 Stainless steel rods
2 tiers
33 pound load capacity
Easy to fold and store
Enhanced stability
Adjustable height
Specification:
Brand

SONGMICS

Model

ULLR52BU

Weight

6.1 Pounds
!iT Jeans High Capacity 3-Tier Clothes Drying Rack
Our final pick for the best clothes drying rack in the world is the !iT Jeans High Capacity 3-Tier Clothes Drying Rack which boasts plenty of room for when you've completely forgotten to do laundry for at least 2 weeks.
It holds up to 3 laundry loads and comes in 2 possible colors to match your laundry room, while the 75 linear feet means you'll never struggle for space regardless of what you wash. Also included are swing out arms to further maximize space without it crowding your house too much, and you'll also get 72 convenient clips to hang your socks and other smaller garments without taking up precious shirt and dress socks space.
Key Features:
2 colors
Holds 3 laundry loads
72 clips for socks and small items
Swing out arm
75 linear feet drying space
3 year warranty
Specification:
Brand

!iT Jeans

Model

GR2L

Weight

10 Pounds
Bigzzia Clothes Drying Rack
The Bigzzia Clothes Drying Rack is the best way to make the most of your indoor drying space. When you've got a laundry basket full of wet clothes, there's nothing more frustrating than not having enough space for all of them. That's why this three-tier drying rack is exactly what you need in your home. Each of the three tiers has two retractable trays, so you can fold them down to conserve space. Then, at the top, there are two functional hangers, perfect for drying heavier clothes on hangers. 
The tray is mounted on four rolling wheels for easy mobility. Plus, it has a raised base that's perfect for drying shoes. You should easily be able to fit a week's worth of washing on this rack in one go. Plus, it's made from premium iron pipe, so it's durable and has a strong load-bearing capacity.  And for more must-have products for your home, check out our selection of the best laundry detergents.
Key Features:
Made from premium iron pipe 
Strong load-bearing capacity 
Three tiers 
Six retractable trays 
Four rolling wheels 
Two functional hangars 
Specification:
Brand

Bigzzia

Weight

10.53 Pounds
Honey-Can-Do Tripod Clothes Drying Rack
Standard clothes drying racks can take up a lot of space. That's why, if you live in a small apartment, the Honey-Can-Do Tripod Clothes Drying Rack could be a better option. Using clothes hangers, it can hold up to 32 garments at once without taking up half of the room. This method of hanging lets clothes hang naturally, helping them keep their natural shape for longer. It's also perfect for longer garments like coats, dresses, and trousers. 
To make life easier, it has a button that automatically expands the drying arms. It's also super easy to fold away and takes up considerably less room than a traditional drying rack. It's also worth mentioning that it's made from steel, so it's easily strong enough to hold a full load of wet clothes. 
If you prefer using the dryer, be sure to invest in some of the best wool dryer balls from our list. 
Key Features:
Made from steel 
Holds up to 36 garments 
Stands 64-inches tall 
Push-button release 
Foldable design 
Specification:
Brand

Honey-Can-Do

Weight

3.9 Pounds
Clothes Drying Rack Buying Guide & FAQ
How We Chose Our Selection Of Clothes Drying Racks
As with all of our Buying Guides, we strive to identify only the best products possible, and to that, we use our tried and tested selection method. This consists of:
Brand - We know you might think it's just a drying rack, so what does brand matter, but you'd be surprised. While it's not like you're buying kitchen knives or snowboards, quality is still important, and the brands we've chosen reflect this quality we always look for.
Price - Drying racks are all pretty much around the same price, which helps you budget and avoid that feeling of whether you should have splashed out for the higher-priced products. Still, there's a decent enough range that those looking for a simple rack can find what they need.
Reviews - Reviews help us get the best idea of how good a product is over weeks and months (because we just don't have that kind of time). They also help us understand the quality, ease of use, and other factors that all go into our selection process.
Features To Look For In Clothes Drying Racks
Before you go gaga over the best drying rack you ever saw, take the time to check out these crucial key features to ensure you select the right rack for your home.
Material - Because drying racks are used to hang damp clothes, you want a material that can resist corrosion and rust but also mold. Stainless steel or bamboo are the two best materials to go for, and along with rust and rot resistance, they're also robust and strong enough to handle heavy loads, which is perfect for when you need to wash thick and heavy garments during winter.
Size - The size of your rack will depend on the size of your household. Single guys or those living only with their partner shouldn't think too big, but those with a family may want to consider how much laundry the whole house does. It's also important to think about space in the home and whether you can fit the rack you want in the spare room.
Indoor vs Outdoor - Really, any drying rack for clothes is suitable for both indoor and outdoor use, but outdoor racks are often larger and stand proud in your garden. These racks are also better for bedsheets and towels as there may not be enough room indoors for it to get sufficiently ventilated and dried.
Conversely, indoor racks may be better for lighter garments, especially if you don't want to peg the clothes in place. Indoors, there's little chance of the clothes blowing away, and it also makes it easier to collect and fold the clothes once they are finally dry.
Clothes Drying Rack FAQ
Q: What is the clothes drying rack?
A: A clothes drying rack is a contraption used for, you guessed it, drying clothes. Much like a washing line, it gives clothes a chance to dry out following a laundry cycle and saves you wasting energy using a dryer or radiator. Because of the design, drying racks are compact, versatile, and easy to store, so even if you're short on space, you'll still find somewhere to keep it.
Q: How do you use a clothes drying rack?
A: How to use a drying rack varies depending on the style of drying rack, and there are three main designs to look out for.
Clothes Horse - The clothes horse is the drying rack you're most used to. They have many poles, multiple tiers and unfold from the bottom upwards so it looks like an X stood on top of another X (hey, maybe you should try describing it, then).
These are stable and stay secure using a folding clip on the bottom part of the lower X. They offer a lot of space to hang clothes and depending on the size can carry multiple laundry loads. However, for the best results, we'd advise spacing the clothes out as much as possible to prevent any curious eco-systems growing in the nooks.
Retractable - A retractable drying rack is ideal for those short on space or as a specialized place to dry smaller clothes like socks and underwear. These racks are mounted to the wall and extend outwards usually with 5 rods or more to hang clothes over.
The retractable design is also useful for hanging larger garments from such as pants and shirts using coat hangers which gives you greater drying options than you might expect. From just looking at it. Anyone who's ever needed to hang clothes before understands that sometimes you've got to get creative.
Criss Cross Bars - Criss Cross Bar racks (which we will admit if not their 'official' name but whatever) look like regular clothes hanging racks only unfold to give you two long bars at the top points of the X-shape design. These racks are ideal for drying larger items such as bedsheets and work both indoors and outdoors.
If you want to dry smaller garments like regular shirts, you can use the bars to hang these items on coat hangers, or if your laundry load isn't too large, you can simply hang them over the top without the hanger at all.
Sources:
How to Hang Clothes to Dry - WikiHow
What's the most eco-friendly way to dry my laundry indoors? - The Guardian
Sign Up Now
GET THE VERY BEST OF GEARHUNGRY STRAIGHT TO YOUR INBOX