Best Stain Removers In 2022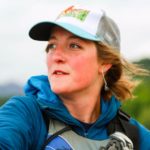 This product guide was written by Josette Deschambeault
Josette Deschambeault
Josette is a professional outdoor guide who lives and works in Southeast Alaska, Colorado, and Maine. When she's not rafting, hiking, skiing, or camping with her dog, she writes and edits for multiple outdoor and lifestyle publications.
GearHungry may earn a small commission from affiliate links in this article.
Learn more
Don't you just hate the sight of a stained carpet? It can be a jarring experience to look at your rug in its pristine beauty and then happen upon a spot with a horrible stain on it. Furthermore, getting those stains is a nightmare when using conventional methods. However, it doesn't have to be so bad as long as you have the right material to take it out; hence, the importance of stain removers. That said, finding the right one that won't leave a scar on your carpet or clothes can be a hassle. This is why we have a comprehensive list of the best stain removers that can be found on the market.
The Best Stain Remover
Rocco & Roxie Professional Strength Stain Remover
Ideal for a wide range of stain removal and odor fighting demands, the Rocco & Roxie Professional Strength Stain & Odor Eliminator impresses with every quick press of the trigger spray. It is excellent for removing stains as well as odors and leftover residue that can leave your house with a funk that is always a challenge to eliminate.
The professional strength formula gives you endlessly satisfying and successful results, and its enzyme-activated style means it breaks down problems that are below the surface. This style is vital for completing the job just as you need, no matter how stubborn the stain or odor was originally. Rather than simply mask the scent or bleach the stain, it gets rid of it entirely, so you can enjoy fabric that is as good as new, whether the problem is on your clothes or the household carpets, while furniture will also benefit from its quality.
The chlorine free composition also makes it safe, and the overall gentle action ensures that your clothes and other materials won't get ruined after application. Furthermore, it's safe for all surfaces, so you get a product that offers fantastic value for every single stain and odor issue in the house or at work.
The easy trigger spray helps you apply as much or as little as you need to, while the overall usage is straightforward. Simply apply, let it sit, cover with a towel and a weight before vacuuming to check if it removes the stain. If not, then start again, but if so, you can get on with the rest of your day. If you are interested in some of the best wallpaper removers, be sure to read our reviews of the best ones on the market.
Key Features:
2 sizes
Eliminates stains, odor, residue
Enzyme activated
Chlorine free
Safe for all surfaces
Specification:
Brand

Rocco & Roxie Supply Co

Model

fsec

Weight

2 Pounds
Folex Carpet Stain Remover
Folex has been in the business for quite some time, and they are well versed in creating stain removers for all sorts of household items and spaces. For instance, they have products for hard surfaces and floors and some for pet stains. However, we are paying attention to the Folex Carpet Spot Remover, which is made for carpets, rugs, and even clothes. This product is, without a doubt, arguably the best stain remover on the market, and this is so for a couple of reasons.
Firstly, the composition is impeccable as the stain remover makes use of no petroleum, VOCs, or CFCs in its construction and is safe on your hands. Moreover, it does not irritate your body and is, therefore, convenient to use. Speaking of its safety and usability, it can be used around children and pets within reasonable limits without posing any danger to them and is also safe on colorfast carpets and rugs.
Key Features:
32-ounce
Easy trigger spray operation
Instant carpet spot removal
No rinsing or vacuuming required
Non-toxic, non-irritant
No sticky residue
Specification:
Brand

Folex

Model

thomaswi

Weight

2.15 Pounds
It doesn't have a bad smell
Does not irritate your skin is well used
Easy to use
Some users don't believe it's as strong as advertised
It didn't remove pet stains as well for some
For some users, the stains returned once dry
OxiClean Versatile Stain Remover
When life gets messy, we need a steady and reliable hand to get us through it, and the same can be said about stains. Therefore, for the toughest stains, you need a steady and reliable stain remover to get the job done. And, few products can boast of effectiveness as much as the OxiClean Versatile Stain Remover. This incredible stain remover for clothes is peerless in its efficiency and is trusted all over the country as the premium product for getting stains out of fabrics.
It does all of this without the use of chlorine and is completely color-safe, ensuring that your clothes never get ruined. Also of note is the absence of solvents in its concoction, meaning that it isn't flammable and is, therefore, not a fire hazard in your home. In addition to this, it is straightforward to use and doesn't require many steps to show its best form. With so many impressive features packed together in a well-designed bottle, there is no reason not to go for this excellent stain cleaner. You may also be interested in some of the best commercial carpet cleaners, so check them out.
Key Features:
3 pound tub
Unique water-activated formula
Safe bubbling oxygen power
No perfume, dye, or chlorine
Versatile
Brightens and whitens
Specification:
Brand

OxiClean

Model

51524

Weight

3.2 Pounds
Large size
Available in scented and unscented variants
Removes tough stains with ease
The lid seal isn't very tight
Doesn't work on all stains
It can cause an allergic reaction
Nature's Miracle Odor & Stain Remover
Nature's Miracle Stain & Odor Remover is an amazing stain remover that is tough on dirt and is sure to leave your carpet in a pristine state. That said, this stain remover spray does its best work with dog messes, ensuring that it not only gets rid of the crap your pooch leaves on the carpet but also that it doesn't smell. On top of that, it also works well against other bodily fluids left by your dog like urine, vomit, drools, and so on. Made with a bacteria-based formula, it creates enzymes that work to eliminate stains leaving behind only a clean carpet and a refreshing scent of citrus. Besides, this stain remover is incredibly versatile as it can also deal with hard floors and upholstery making it the ideal pet stain remover to have in your home.
What's more, it's very easy to use, and you only need to apply it to the section you want to clean; wait ten minutes, then wipe/scrub the surface to produce some astonishing results. As for odors, it is advised that you let the solution sit and saturate properly as it seeks to remove all traces of the odor. Consequently, no matter what surface you use it on, it always comes out on top and gets the job done. On top of all this, it comes with a money-back guarantee that lets you buy the product with absolutely no risks. For more useful products for pet owners, check out our selection of the best vacuums for pet hair.
Key Features:
2 sizes
Easy trigger use
Spot stain and odor remover
Enzymatic formula
Light citrus scent
Safe for pets and home
Specification:
Brand

Nature's Miracle

Model

P-96963

Weight

2.2 Pounds
Money-back guarantee
Safe to use around pets
Made with high-quality materials
It takes a long time to get rid of the stink
It didn't get rid of odors adequately for some
The scent is a bit too strong for some
OxiClean Max Force Gel Stain Remover
If you are uncomfortable using powders or sprays, you have another option: gels. Thus, in that particular space, there aren't many products as good as the OxiClean Max Force Gel Stain Remover. With that said, one of the most common questions that follow is, how do I use this? Thankfully, the process is pretty simple, and you only need to place the gel stick on the affected area and press down to deploy the cloth stain remover and leave it in place for as long as necessary.
Subsequently, wash the cloth and watch with astonishment as all the stains you thought impossible to deal with disappears before your eyes. Apart from its ease of use, the Oxiclean stain remover is also effective against a myriad of stains, including oil, grease, and so on. To keep your floors looking perfect, check out our guide to the best floor polishers and pick your favorite.
Key Features:
Pack of 2
5-in-1 power
6.2 ounce bottle
Tackles dried-in stains
Suitable for all types of stains
Ultra-concentrated gel formula
Specification:
Brand

OxiClean

Model

10757037513559

Weight

12.5 Ounces
Made with a concentrated formula
Lasts for a while
Doesn't work too well with white clothes
Strong smell
Some consumers were left unsatisfied with its effectiveness
Tide To Go Instant Stain Remover
The Tide To Go Instant Stain Remover is an exquisite product that gets rid of splotches on your clothes with relative ease. Featuring an awesome design that is portable and easy to carry about, the Tide stain remover is the ideal product for ejecting embarrassing stains from your clothes, including tomato sauce, barbecue, wine, and so on.
On top of that, the ergonomic design means that you are in control of how much of it you use, and there is no possibility of the solution getting on your hands or anywhere else. Besides, it is completely safe to use and does not feature bleach, chlorine, and other harmful products. To use it, simply clean off excess stains then place the remover on the affected area and press several times. Next, you rub the cleaner around the stain and its surrounding areas, and it goes straight to work. For more quality products for your home, check out our selection of the best robotic vacuum cleaners.
Key Features:
Removes fresh food and drink stains
Small and compact
Removes stains without further laundering
Easy handling with pen-like design
Suitable for a range of fabrics and materials
No-bleach formula
Specification:
Brand

Tide

Model

10037000018718

Weight

0.64 Ounces
Does not contain bleach
Useful for a variety of stains
Easy to access
The smell wasn't great for some
It sometimes pokes holes in clothes
It doesn't last that much
Nature's Miracle P-98151 Dog Stain and Odor Remover
The second Nature's Miracle product on the list tells you how impressive the company has been when it comes to making stain removers. In that regard, the Nature's Miracle P-98151 Dog Stain and Odor Remover is such a fantastic product that it can't be exempted from a list of the best stain removers. Just like the other product on this list, it is a bacteria-based formula that is tough on stains and is used mainly with pets. Therefore, it is highly effective against most of the stains you'll associate with dogs, including vomit, urine, feces, and drool.
Besides, the versatility of this product cannot be overstated as it does just as great a job on hardwood floors as it does with carpets. Also, using this carpet stain remover is convenient and easy for both stains and odors. For instance, for stains, you need to wipe as much of the stain as you can with a cloth and then apply the solution to the troublesome spot. Meanwhile, you are advised not to use the solution on untreated hardwood floors and also to test the solution on a hidden area before using it on a stain to ensure that it doesn't have a nasty effect on your carpet or rugs. Additionally, this product is a lot bigger than many of the cleaners on the market, and at about four liters, you are sure of a product that will last for a long time. Be sure to also check out our selection of the best carpet rakes for more amazing products like this.
Key Features:
Great for dog urine, vomit and so on
Gets rid of the stinkiest odors
Large size that lasts a while
Useful for a variety of surfaces
Specification:
Brand

Nature's Miracle

Model

P-98151

Weight

8.4 Pounds
Easy and convenient to use
It doesn't take a long time to work
Enzyme formula
Some consumers are unsatisfied with this iteration of the product
The smell can be unpleasant
The stink comes back in some cases
Biokleen Bac-Out Stain+Odor Remover
If you want a fabric stain remover that takes out stains effectively and with little fuss, then the Biokleen Bac-Out Stain+Odor Remover is the product for you. Made with enzyme-producing cultures coupled with plant-based surfactants, the Biokleen remover is one of the very best and has provided consumers with quality for years and years. Most importantly, this stain remover is useful for a wide range of stains from pet waste to cloth stains. Regardless of the level of severity, this cleaner works without prejudice.
Also, there is no need to dilute the solution as it was crafted with great care to ensure that you have just what you need. Speaking of its makeup, the Biokleen cleaner doesn't feature any toxic materials, including chlorine, ammonia, SLS, or any other substance that can be deemed harmful in any way. Established in 1989, Biokleen's founder, Jim Rimmer, was adamant about the power of plants and how infusing them with cleaners was a much safer way to go about things. Consequently, the result was this remarkable product that you will not regret purchasing for your home. For more quality products to keep your home spotless, check out our selection of the best carpet powders.
Key Features:
Tough on stains
Made with the infusion of plants
Safe to use around pets
Cleans up a variety of stains
Specification:
Brand

Biokleen

Model

00034

Weight

7.2 Pounds
Useful for clothes and fabric
Large size that lasts for ages
Doesn't need to be diluted
Contains one or two ingredients that users are uncomfortable with
It doesn't work as well against mold
It doesn't seem to do too well against urine smell
Yet again, we have an Oxiclean product before us, and it is a testament to the quality of their products, which has been featured on many 'best stain remover' lists. For over 20 years, Oxiclean has been churning out product after product, all with the same consistent quality, their secret? Oxygen! Since then, they have harnessed the power of oxygen to create some of the most powerful stain removers which break down stains and lift them off the affected surface.
Likewise, with the Oxiclean Maxforce Spray, you have an amazing product that is ready to work at all times and can mix it up with the toughest of stains. Uniquely, this stain remover uses the power of five different stain fighters to get rid of dirt on your clothes, which makes this the ideal product for different types of stains. Furthermore, this package comes with two stain removers, which elongate the lifespan of the stain remover. A very useful product to have around the house, just like some of these oven cleaners from our list.
Key Features:
Comes in a pack of two
Uses only quality ingredients
Great for different types of stains
Clothes can be washed a whole week after treatment
Specification:
Brand

Oxiclean

Weight

2.4 Pounds
Value for money
Decent sized bottles
Uses up to five stain fighters
Some consumers complained that it leaked
Some users received their products already broken
It doesn't remove all the stains it's used against
Shout Spray and Wash Advanced Action Stain Remover
Also worth considering is the Shout Spray and Wash Advanced Action Stain Remover, which is made with incredible ingredients all crafted together to create an amazing cloth stain remover. Furthermore, using the Shout spray is pretty straightforward, and it works like a charm on any surface it comes in contact with. To give it an edge over the competition, the Shout stain remover is equipped with 70% more stain-fighting surfactants than other products ensuring that it works against the nastiest of stains. Even more impressive is the ergonomically designed trigger, which is convenient to use and effective against stains. Not only that, but you can treat your clothes and wash them a week later, and it will still be efficient. Therefore, you are rest assured that when you buy the Shout spray, it will last for a while. You may also be interested in some of the best all purpose cleaner sprays from our list, so check them out.
Key Features:
Safe for colorfast clothes
Ergonomically designed trigger
Possesses 70% more stain-fighting surfactants
Easy to use
Specification:
Brand

Shout

Model

652520

Weight

1.37 Pounds
Affordable and budget-friendly
Useful for the toughest stains
Works with all types of stains
Doesn't work completely with all stains
It doesn't do so well against grease
Isn't safe to use around pets
Stain Remover FAQ
Q: How to apply a stain remover?
A: Considering how essential stain removers are to keeping our clothes and carpets clean, it is only natural that you need to know how to use them properly. Using a stain remover is pretty easy, and it simply depends on the type of remover and the severity of the stain. For instance, regular spray stain removers are to be sprayed on the affected area before they are allowed to soak.
After this, you can wash the clothes (or wipe the rug), and that's all you need to know. Similarly, with gel-based stain removers, you can simply rub the solution onto the affected area and then allow it to soak, after which you follow the same rules as with regular stain removers.
Conversely, with tougher stains, the solution is a little different but is still very simple. In this case, you apply the stain remover to the affected area and then also let it soak. However, there is a slight difference as you are usually advised to let it soak for much longer so that the solution can properly permeate everywhere and do its job. Afterward, just as with more regular stains, you can wash or wipe up the cloth/rug and see the results.
Moreover, there are a few other things to consider here, for instance, it is advisable to try the carpet stain remover on a small corner to see how effective it is and whether it will take out the color of the rug or not. Also, it is advisable to wipe off excess stains first before applying the stain remover for the first time.

Q: What ingredients do stain removers contain?
A: Different stain removers contain different ingredients, but there are a few common ones that can be found in almost any stain remover. Below we'll look at some of them.
Ammonia - This is a gas compound that's soluble in water, and its alkaline state means that it is very effective against bacteria and other microorganisms. On the other hand, it can also irritate the skin and is more suited to windows or glass cleaners. For this reason, many rug and cloth stain removers don't use ammonia
Enzymes - These are very effective in breaking down stains, making them easier to remove. This is because enzymes are catalytic organisms that cause a reaction and break down proteins. Therefore, they are highly effective against food and bloodstains.
D-Limonene  - This is present in all cleaners, but with the popularity of citrus-based cleaners, it isn't uncommon to find D-Limonene in a lot of cleaners.
Apart from that, some other ingredients are used in cleaners, but they vary from brand to brand.
Q: What materials can stain removers be used on?
A: There are a bunch of things that stain removers are used on, but the most common materials they are used for are rugs and fabrics. Furthermore, they can be used for upholstery, beddings, and so on. On the other hand, it is advised that you shouldn't use stain removers on delicate materials such as suede as it could damage it. Also, some stain removers don't work so well with color fastened clothes; thus, be careful when picking a product.
Sign Up Now
GET THE VERY BEST OF GEARHUNGRY STRAIGHT TO YOUR INBOX