Best Steam Irons In 2022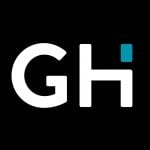 This product guide was written by GearHungry Staff
Last Updated
March 8, 2019
GearHungry Staff
GearHungry Staff posts are a compilation of work by various members of our editorial team. We update old articles regularly to provide you the most current information. You can learn more about our staff
here
.
GearHungry may earn a small commission from affiliate links in this article.
Learn more
If ironing your clothes gets you as excited as your boss calling you in at work on your day off, then know that the best steam iron can make this task more enjoyable. But when household chores are not exactly your strongest point, picking the right appliance could be confusing.
Should you go for a traditional steam iron or a steam generator iron? What's the difference between the two, and which will get your laundry pile in the best shape faster?
Do you need variable temperature or should you aim for a one-temperature-fits-all approach?
Finding a dream iron – perhaps one that does ironing all by itself – is often impossible, so the best way to find the right one for you is to choose your priorities and go from there. To help you out, we've put together this list of steam irons most users swear by. Check them out below!
The Best Steam Iron
PurSteam World's Best Steamers Professional Grade 1700W Steam Iron
The Pur Steam Professional Grade 1700W Steam Iron is a self-cleaning premium-quality steam iron that is made from high-grade components that are 40% stronger than its competitors to make the user feel completely contented whenever the product is used. It delivers heat rapidly and evenly for your ironing needs and gives out powerful streams of steam to soften, straighten, adding a touch of class to any garment it presses. This means you will use less time and steam to iron the same number and type of clothing as compared to other steam irons. It comes with a smooth non-stick stainless steel soleplate with minimal steam holes and possesses just the right number of holes to eject steam needed to get the best results in ironing. What's more, these holes are scientifically sized, placed and aligned to ensure the optimal steam discharge and distribution.
Additionally, you can select your preferred heat level for each fabric type by means of the thermostat knob strategically situated on top of the housing above the soleplate to ensure it does not interfere with your fingers when ironing. Furthermore, the steam-select controls also add convenience to release steam over any duration. Overall, this steam iron is drip-free and will not leak water to cause you any inconvenience. Its anti-calc feature ensures there is no build-up of mineral no matter how long this steam iron is in use and any calc build-up is automatically eliminated through its self-cleaning mechanism. What's more, the Pur Steam iron is just heavy enough to clear every wrinkle at one go and light enough to hold to iron for a long time without any stress or strain. If you are looking for a perfect solution for storing your dirty clothes before washing, check out our guide to the best laundry hampers.
Key Features:
Anti-calc feature to ensure there is no build-up of mineral
Rapid heat delivery and less time used to iron
Absolutely drip-free and leak-proof for your convenience
Scientifically tested and proven number of holes for best steam delivery results
Specification:
Brand

PurSteam World's Best Steamers

Model

PSSI-01

Weight

2.2 pounds
Rowenta DW5080 1700-Watt Micro Steam Iron
The Rowenta DW5080 1700 Watt Micro Steam Iron does a clean job on all your dresses no matter the texture of the fabric or the design of the clothing. The soleplate is made from toughened stainless steel with a precision tip design that moves smoothly across different makes of fabric and is able to reach even the most difficult-to-access portions of your dress. With the help of the focused steam technology incorporated into it, it confronts the toughest fabrics and can easily straighten wrinkles. This iron features 400 steam holes that eject a powerful stream of vapor evenly across the surface of the fabric to ensure smooth and perfect ironing. It is refreshing to watch the tip move in-between buttons, collars, seams, and stitches just to make sure no area of material is left behind.
What's more, the iron works with ordinary tap water and there is no need to be looking for distilled water to fill it with. The smooth turning and clearly marked thermostat knob ensure you have easy control over the choice of temperature for a particular make of fabric. What's more, it adjusts the stream delivery automatically in tandem with the soleplate temperature to ensure efficiency and safety. For added security, the iron shuts off automatically after eight minutes when standing vertically without being used. It also shuts off automatically after thirty seconds when not in use in a horizontal position and possesses typical German quality technology with performance, efficiency and durability guaranteed. And for more must-have products for your home, check out our selection of the best laundry detergents.
Key Features:
Made with German quality technology that guarantees high efficiency and durability
Relies on ordinary tap water to produce steam – no distilled water required
Smooth turning and clearly marked thermostat knob for easy temperature control
Soleplate features 400 steam holes that eject a powerful stream of vapour evenly
Specification:
Brand

Rowenta

Model

1110030632

Weight

3.4 pounds
Another Shark iron that's made it to our list. The Steam Iron Red comes with an 8.5 inches soleplate dotted with micro holes designed to promote an even distribution of steam. The powerful steam system is also capable of straightening all wrinkles and creases quickly and easily.
One thing you'll like is the easy-fill door that is large enough to let water flow in without issues. This doesn't mean you won't have to keep the iron in a vertical position while filling it, but the process is simpler than on similar appliances. A button-fit tip also ensures smooth glide maneuverability on most fabrics. A nice heft of only 3.2 pounds and great balance also make this iron easy to use.
Key Features:
260 ml anti-drip easy-fill water tank with tight fill window
Lightweight, durable, super quality and easy to handle
Low in energy consumption but high on performance and efficiency
Auto shut-off for complete safety and security of the user
Specification:
Brand

Shark

Model

GI305

Weight

3.2 pounds
Multi-position automatic shutoff.
Ergonomic handle design with finger-tip positioned steam button.
Stainless steel soleplate ensures smooth glide maneuverability.
Dry and steam ironing capabilities.
Iron makes an annoying noise when in use.
Rather short power cord.
Rowenta DW9280 Digital Display Steam Iron
One of the best steam irons you can come across, the Rowenta DW9280 brings German innovation to your home. This powerful iron can straighten out wrinkles from all types of clothing, but also from curtains, bedding, or blankets if you feel like boosting your ironing game to the next level. Four hundred steam holes ensure you'll get an even distribution of steam across the surface. At the same time, the stainless steel soleplate glides seamlessly on all fabrics.
A nice perk is the handy digital display and one-touch controls that bring a bit of fun technology. Handy LED indicators will let you know exactly what type of fabric to iron based on the temperature you selected. This professional appliance may be designed for those who iron often, but trust us that you'll love its unsurpassed versatility even if you're only planning to iron one shirt before Christmas.
Key Features:
One-touch controls with LED indicator lights
400 steam holes
Stainless steel soleplate
3-way automatic shutoff
Anti-calcium self-cleaning system
Specification:
Brand

Rowenta

Model

DW9280

Weight

3.85 pounds
The vertical steam setting allows the ironing of hanging garments and drapes.
Integrated self-cleaning system for long-lasting performance.
Durable stainless steel soleplate glides smoothly on all fabrics.
Smart steam motion sensor turns on steam when you stop moving the iron.
Little clearance between handle and heat dial.
The dark blue color makes it difficult to check the level of water in the reservoir.
Panasonic NI-L70SRW Cordless Steam Iron
Did you know that steam irons – pretty much like anything else – have evolved and went cordless? If you didn't, then you should check out this Panasonic NI-L70SRW cordless iron. It will give you a chance to enjoy hassle-free ironing whenever and wherever you want. Steam and dry iron settings make this workhorse perfect to use on all fabrics, while the curved soleplate glides smoothly over all garments. Three heat settings and vertical steam options add up to the game, letting you get rid of wrinkles even on hanging garments.
Leaving performance aside, this cordless iron also impresses with flawless aesthetics. Perhaps you don't like ironing, but we're sure everyone will admire you for your taste. An ergonomic grip and conveniently located controls, a stylish charging base, and useful cover have gained this iron a worthy best-in-class title. Our handy guide to the best smart home devices features more great products like this.
Key Features:
Three-piece cordless steam iron
Ergonomic handle with electronic controls
Anti-drip system
Stay Clean steam vents
Removable water tank
Specification:
Brand

Panasonic

Model

NI-L70SRW

Weight

5 pounds
Cordless iron comes with a sturdy charging base and transparent carrying case.
Wide temperature range from 248 to 392°F.
Multiple steam and dry ironing settings.
Automatic shutoff function gives you peace of mind.
The iron misses a temperature indicator light.
The removable water tank is pretty small.
Panasonic NI-W810CS Multi-Directional Steam/Dry Iron
The Panasonic NI-W810CS looks as aggressive as it is, with its 360-degree ironing capability given by the double-tipped soleplate. Never has an iron brought so much versatility and innovation. Its strongest point is undoubtedly the soleplate, characterized by an elliptical shape that will never catch on fabric and make new creases when you're moving backward.
Smooth and effortless gliding apart, the soleplate also has a slightly curved bottom designed for smooth side-to-side movements. A dial temperature control and adjustable steam feature complete this iron's design, helping you adjust the performance depending on the fabric to iron. Stubborn wrinkles should start to worry too, as the Jet of Steam provides a powerful burst that can easily get rid of them. Find more great products like this by checking out our guide to the best kitchen gadgets.
Key Features:
Double-tipped soleplate
Faster ironing with up to 25%
Temperature and steam controls
Self-cleaning iron
3-way automatic shutoff
Specification:
Brand

Panasonic

Model

NI-W810CS

Weight

3 pounds
Wide temperature range between 176 and 392°F.
Anti-drip and anti-calcium systems.
Five fabric settings plus dry/steam position selector.
Nonstick ceramic soleplate coating.
360-degree rotating cord.
Plastic housing feels rather cheap.
Heat settings could have had a better design.
Sunbeam AERO Ceramic Soleplate Iron
Now, if you're the sporty guy who mostly wears performance fabrics that need little to no ironing, this Sunbeam AERO clothes iron could be great for you. It comes at a decent price point, and you'll get to choose from an analog or digital variant.
Designed for easy wrinkle removal, the unit can glide smoothly on most fabrics. The ceramic soleplate is durable and resists scratches, while the mist trigger allows you to transform the steam into a fine mist to deal with heavier creases. You'll also get a Shot of Steam feature developed for vertical steaming. Other features include a 3-way automatic shutoff, as well as self-cleaning and anti-drip systems.
Key Features:
Anti-drip system
Self-cleaning steam iron
Lifetime limited warranty on the soleplate
Anti-calcium system
Motion smart shutoff system
Specification:
Brand

Sunbeam

Model

GCSBDS-204-000

Weight

3 pounds
The ceramic soleplate is scratch resistant and ideal for delicate or synthetic garments.
The drip-free system prevents annoying water leaks on garments.
Iron can function vertically and is easy to use as a garment steamer.
The dry function allows you to shut off the steam when not needed.
This iron has awkward ergonomics.
CHI 13101 Steam Iron With Titanium Infused Ceramic Soleplate
The CHI 13101 steam iron is designed to help you achieve a polished look regardless of your definition of it. Be it a well-pressed suit or a wrinkle-free shirt for work; this iron delivers high-performance power. Undoubtedly, its greatest feature is the titanium-infused ceramic soleplate that boasts scratch resistance and durability. It also heats up quickly, so you won't have to worry about growing old next to a laundry pile.
Performance apart, this iron also has looked great. A sleek design and matte chrome accents give this workhorse an aggressive look, all worthy of standing in a guy's cupboard. And to help you look like a pro, it even comes with a comprehensive fabric guide that'll let you know just how to set the temperature to achieve the best results.
Key Features:
Over 300 steam holes
Adjustable temperature and steam
Titanium-infused ceramic soleplate
Ergonomic design
Specification:
Brand

CHI Steam

Model

13101

Weight

2.9 pounds
Fabric guides on dial cut off the guesswork, so you can iron like a pro.
Precise temperature and steam control for easy ironing of all fabrics.
Vertical steam capability for hanging garments.
Ten feet power cord gives freedom of movement.
Ceramic coating will wear off eventually.
Rather hard to fill.
Steam Iron Buying Guide & FAQ
How We Chose Our Selection Of Steam Irons
Let's be honest for a bit and admit that we, guys, are not exactly masters of ironing. This is more of a ladies' chore. That's why, when the time comes to press your own shirts, you must be sure the iron you get makes your job easier. We know how important it is to have a reliable steam iron by your side, that's why we focused our choice on the criteria below.
Brand – a brand is not always a guarantee for the quality, but chances are a big name will produce reliable appliances. As a good starting point in making our selection, we decided to focus on the most popular home appliances brands.
Reviews – with dozens of brands out there, we had to find a way to narrow down our circle. After deciding which brands to focus on, we weighted in consumer reviews. Reviews have always helped us make a rough list of the products we want to test, and things were no different with steam irons. They even helped us get an impression of the brands before actually trying them.
Price – defining affordable and expensive is a tricky task. Most people only think of the upfront cost, but a poor choice can make you spend much more in the long run. All steam irons that have made it to our list bring excellent value for money and have fair prices for their quality.
Quality – lastly, we considered the quality of the product. To assess quality, we considered both performance and longevity. All steam irons featured in this article have the capacity to remove wrinkles from all fabrics quickly and easily, and they all come from brands renowned for the longevity of their products.
Features To Look For In Steam Irons
Buying a steam iron can seem more complicated than it is. Once you know what features to look for though, the game gets easy. Here are the most important things you should consider before buying.
Wattage – although more watts don't necessarily mean a better iron, there are quite a few things you should consider about this number. First, you must understand that higher wattage means higher power generation. The soleplate will heat up quicker and will stay hot for longer. This also means a higher capacity for producing hot steam.
But this doesn't mean that you need an iron with over 1,800 watts. For home use, more than that would mean a hefty electricity bill, especially if you iron your clothes frequently.
Less than 1,000 watts could also have a negative impact on your electricity bill because the iron will not have enough power to keep the soleplate hot for more than a few minutes. Due to this issue, the appliance will have to keep running for longer.
Steam output – another important thing to check is the steam output. Smaller irons may not have the continuous steam capability, but you'll still want to aim for one that can output at least 30 g/min of steam.
Output aside, you might also want to check how the unit releases the steam. Some irons will ask you to keep a button pressed to release the steam. Others may have a lever that allows you to choose between dry or steam ironing.
If you're known to iron quite a lot of clothes, opt for a steam generator able to provide a continuous output.
Also, check the iron's capability to steam vertically; this feature is particularly useful if you want to remove wrinkles on hanging clothes.
Self-cleaning – while some steam irons may work with distilled water, many of the models on the market only work with tap water. Tap water may be hard, and it can scale on the steam vents over time. An iron with self-cleaning features can help keep the vents clean for longer, boosting performance.
Anti-calcium–another feature that helps keep your iron in good conditions for longer. The anti-calcium mechanism traps scale-forming minerals so you can remove and clean your iron easily, prolonging the unit's life.
Water tank size – the size of the water tank can make or break the deal, especially if you have to iron large piles of laundry at a time. If the tank is too small, you'll most likely have to interrupt ironing and refill the reservoir. Some of the best steam irons though can hold sufficient water for over an hour of continuous ironing.
Auto-off – if you don't want distractions to catch you by surprise, get a steam iron with automatic shutoff function. Most models come with 3-way shutoff function that usually turns off the iron in 30 seconds if positioned horizontally and in a few minutes if positioned vertically on the ironing board.
Soleplates–the part that comes in contact with your fabrics and ultimately determines the performance of the iron is the soleplate. The vast majority are made from stainless steel, although some models are either ceramic or titanium-plated. While stainless steel is harder to keep clean, ceramic and titanium coatings may wear off in time and are more prone to scratches.
Controls – last but not least, also check the controls. The best steam irons let you adjust both the temperature and steam level, although some units may come with a fixed temperature setting. All models included on our list come with both temperature and steam controls. When picking the iron, make sure they are located within easy reach and allow for ergonomic handling of the appliance.
Types Of Steam Irons
Another important thing to check before buying is the type of steam iron you need. Your choices are basically reduced to either corded or cordless.
Corded steam irons – draw energy from a standard wall outlet and represent the vast majority of irons on the market. These models are powerful and reliable, but you'll only be able to use them at home or, anyway, in the proximity of a power source.
Cordless steam irons – come equipped with a battery and can be used anywhere as long as the battery is charged. These irons are usually heavier due to the presence of the battery and depending on the size of the laundry pile; you might have to recharge them while you're in the middle of your work.
Steam Iron FAQ
Q: How do you clean a steam iron?
A: No matter what the manufacturers claim, your steam iron will probably need cleaning sooner or later. To clean the soleplates, slightly warm the iron and wipe over with a damp soft cloth. If there is build-up grime on your plates, rub a small amount of white toothpaste on the soleplate, then rinse with a clean damp cloth.
If the iron has an auto-cleaning feature, follow the manufacturer's maintenance instructions.
Clogged steam vents are easy to clean with cotton buds soaked in vinegar. To avoid the build-up of scale in your iron, drain the leftover water in the tank as soon as you're through with your chore.
Sign Up Now
GET THE VERY BEST OF GEARHUNGRY STRAIGHT TO YOUR INBOX