Best Sewing Machines In 2021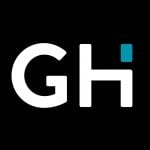 This product guide was written by GearHungry Staff
Last Updated
May 31, 2019
GearHungry Staff
GearHungry Staff posts are a compilation of work by various members of our editorial team. We update old articles regularly to provide you the most current information. You can learn more about our staff
here
.
GearHungry may earn a small commission from affiliate links in this article.
Learn more
The art of quilting is one that involves a lot of designing, accuracy, and precision for beautiful results. To make the best out of this art, it is imperative that you make use of an excellent sewing machine. It doesn't matter if you're a beginner or an expert, a great sewing machine can have the most difficult job finished much faster than expected. Though different models of machines exist, there are specific products, created by the best manufacturers that offer users with quality functions and excellent durability. If you are in the market for the best sewing machines, you can certainly count on one of the products listed below.
The Best Sewing Machine
Brother ST371HD Sewing Machine

Brother Industry Ltd is well known as the foremost manufacturer of sewing machines and related accessories. The sturdy and resilient Brother ST371HD machine seamlessly punch through the thickest textiles, thanks to 3 heavyweight needles. The #16 needle is for heavyweight materials like canvas and denim, while #14 needle is designed for sewing multiple layers of fabrics. Also, the #11 needle is for sewing regular lightweight materials like silk. What's more, a sturdy metal needle plate has been built-in to make sure clothes feed smoothly and are not creased up and also ensures the hand measurement guide is well-aligned. As a fashion designer, you can't do without your foot, so the metal thread hook of the Brother ST371HD is strong, and the inbuilt spring action permits you to glide your foot effortlessly in a zigzag motion over thick seams and multiple layers.
The Brother ST371HD also features a non-stick foot for stitching tricky non-woven materials such as suede. With a mind-boggling 37 inbuilt stitches, as well as an automated one-step buttonhole, the Brother ST371HD provides enough stitch options for any sewing project you may have. Albeit the Brother ST371HD is not the fastest sewing machine out there, it still has quite an impressive maximum sewing speed of 800 stitches per minute. Using the Brother ST371HD to bobbin wind is extremely easy. In fact, the machine allows for seamless transitioning between several threads. Thanks to the automatic needle threading system of this machine, sewing has become faster and better than ever before. The Brother ST371HD is by and large the best option for entry-level sewing machines because it offers high quality, excellent features, and great value for money.
Key Features:
Offers a 25-year warranty for the frame
2-year warranty for electrical components
3 heavyweight needles
Maximum speed of 800 stitches per minute
37 inbuilt stitches
Specification:
Brand

Brother

Model

ST371HD

Weight

18.4 pounds
Very durable 
Loads of unique built-in stitches 
Comes with lots of accessories 
Brother CS6000i Quilting And Sewing Machine

The Brother brand is one of the household sewing machine brands in the sewing industry. They are a company known their increased expertise and knowledge in the requirements of sewing machines. They launched the Brother CS6000i, a sewing and quilting machine which is designed to enhance versatility in your stitch designs. This machine boats of several automatic features that set it apart from its competition. With this unit, users can make their new sleeves more appealing by adding one of the 60 decorative stitch styles available.
This machine can be used for a variety of things, some of which include the sewing of zippers, the creation of invisible seams, and the creation of buttonholes on jackets. The Brother CS60001 machine is extremely user-friendly as it comes with a thoroughly comprehensive instruction manual. It also features an automatic needle threader that aids in the proper alignment of your thread to the needle. To sew without any issues in dark areas, this sewing machine model from Brother is built with an easy-to-see lit sewing area. You can combine it with one of the best steam irons from our list.
Key Features:
Automated needle threader and the stitch selector
Protective hardcover and work table
60 inbuilt stitches and 850 stitches per minute
25 years warranty for all parts
Specification:
Brand

Brother

Model

CS6000I

Weight

13 pounds
Highly portable
Decent machine for beginners
Low price
Non-effective on thicker and multi-layer fabrics
Absence of automatic tension controller
An issue with thread tension
SINGER Heavy Duty 4423 Sewing Machine

Sewing has never been enjoyable than with the Singer brand. The company launched the Singer 4423 Sewing Machine, the heavy-duty unit produced for perfection. This machine features a heavy duty frame designed with a stainless steel frame which makes it very durable. It doesn't matter how thick your fabric is; this machine will sew right through it without any issues. The Singer 4423 machine features an extra-high sewing speed that reduces your overall work time and also features a powerful motor that can run for hours on end.
The Singer brand is a trusted one that has been in existence since 1851. This company always seeks to move ahead of its time and competition by providing customers with highly innovative and uniquely designed products that change the design standards of many items around the globe.
Key Features:
Customizable presser foot control
1,100 stitches per minute
23 inbuilt stitches
Proprietary Singer Sewing Application
Specification:
Brand

SINGER

Model

Heavy Duty 4423

Weight

14.5 pounds
Portable and versatile
Computerized sewing cum quilting machine
Automatic needle threader
Presser's foot is automatic
SINGER 7258 100-Stitch Computerized Sewing Machine




As most modern-day sewing machines are computerized, they offer all the comforts, such as a high-speed threader or automatic thread trimmer, a quick-start spool and countless sewing programs. For a computerized sewing machine with a difference, make use of our second product which is a model from another leading manufacturer in the sewing industry. It is the Singer 7258 Computerized Sewing Machine, a product that enables you to create any stitch at the simple touch of a button. This unit only requires you to set your ultimate width, length, and tension, which will be used to customize the item to be sewn automatically. With its operations being possible at only 110 volts, the Singer sewing machine is well suited and restricted to use in America and Canada. The singer embroidery machine features 76 decorative stitches and 100 built-in stitches that quicken your sewing process, cutting your overall production time down drastically.
The Singer 7258 is the best-computerized sewing machine on the market. Some of its innovative features include its built-in reverse system, 6-segmen feeding system, a programmable needle that moves up or down, an extra-high presser foot lifter. Invent new fashion with ease or embellish existing clothes you own with this sewing machine and keep track of the compliments you will receive.
Key Features:
76 decorative stitches
Automatic needle threader
Packed with features
Easy to use
Specification:
Brand

SINGER

Model

7258

Weight

18.7 pounds
Feature rich
Affordable price
User-friendly
An issue with thread tension
Bobbin system jams sometimes
Fewer stitch options
Brother HC1850 Computerized Sewing And Quilting Machine

We take a trip back to the Brother family to present to you the Brother HC1850, a computerized sewing and quilting machine. This is an excellent embroidery machine, with several positive reviews from customers in different corners of the world. It is a sewing machine that is built to be multifunctional, offering users the chance to enjoy it as a sewing or a quilting machine. This machine from Brother is exceptionally user-friendly, much like its sibling products, and it's packed with many exciting features that encourage its popularity on the market. Unlike most of its competition, the Brother sewing machine features one of the highest number of stitches, 130 of them in total.
These stitches are built-in with eight styles of one-step buttonholes, which are sized automatically. You can create different types of decorative stitches with this unit, and enjoy the art of quilting and designing like you never have. The Brother HC1850 machine has many accessories that make its use more exciting. Some of these accessories include its blind stitch foot, overcasting foot, button sewing foot, and zipper foot among others. Don't forget to also check our guide to the best clothes steamers.
Key Features:
130 built-in stitches
8 presser feet
850 stitches per minute
25-year limited warranty
Specification:
Brand

Brother

Model

HC1850

Weight

10.14 pounds
Very comfortable for beginners
Can sew heavy and multi-layer fabrics
Easily portable
Works at 120 Volts
The storage compartment isn't big enough
The LED light is dull
SINGER Quantum Stylist 9960 Computerized Sewing Machine




We might have all heard about the Singer company, but have we ever come across the Singer Quantum Stylist Machine? This is one of their most portable sewing machines, and it has been invented majorly for all your customization projects. The Singer Quantum machine is an electronic product that allows all your creative dreams to become a reality in a matter of seconds. It comes fully loaded with several kinds of stitches, be it decorative, essential, or stretch stitches to enable you to sew, quilt, and engage in home décor whenever you please. 
Our team of experts recommends Singer Quantum because of its exciting and innovative features. One of such features is its automatic needle threader that ensures that your thread is correctly aligned with your needle. With the production of up to 850 stitches per minute, we believe the Singer Quantum can help you finish up projects quickly before their due date, leaving you with some extra time for other activities. 
Key Features:
Offers 600 stitches
Offers electronic autopilot mode
Extension table and bonus accessories
Perfect for customizing projects
Specification:
Brand

SINGER

Model

9960

Weight

20 pounds
Abundant accessories
It is fit for sewers of all levels
Extensive range of built-in stitches
Max stitch width is 5mm
No lever to lower the feed dogs
The pedal is made up of plastic
Janome 7330 Magnolia Computerized Sewing Machine

There are many outstanding sewing machine reviews in the market today, and the Janome 7330 Magnolia Computerized Sewing Machine is one of them. The Janome brand has been in existence for decades, producing highly innovative equipment that makes work faster and easier with its new technologies. We are recommending this Magnolia model to everyone interested in sewing or quilting as we believe that It is the perfect machine for both activities. This machine features up to 30 different decorative stitches, a double lift presser foot which makes working with thick fabrics a possibility and many automatic features that keep you free from working with your hands.
The Janome sewing machine is well suited for use in the United States only since it operates using a 110-volt device. To create your buttonholes, this sewing machine features a 6-step sensor that predicts the positioning of your buttonholes before they're created. Experience the joy that comes along with changing your wardrobe, with the Janome sewing machine as your fashion creator.
Key Features:
Computerized stitch selection
6 One step sensor type buttonholes
Memorized Needle stop up / down
Double lift presser foot for thicker fabrics
Specification:
Brand

Janome

Model

7330

Weight

22.4 pounds
It is extremely lightweight
The sewing machine has a convenient free arm
The turn pattern selection knob is convenient to use
Makes use of an 11V input
A limited variety of stitches
The sewing machine's systems are not automated
Brother XM2701 Sewing Machine




Every Brother Sewing Machine on our list was included with significant consideration given to the customer reviews. The Brother brand comes with a lot of positive backing from its customers. They make mention of its impressive features that set it apart from many of its competitors. This machine offers users over 27 different stitches, built-in to make the sewing process swifter and more accessible. It is also known to be extremely versatile as a sewing machine and can be used with ease by both the experienced and beginners of the sewing game. The Brother XM2701 sewing machine is one exclusive member of the Brother clan; thus; it comes with a 25-year warranty which iterates its high level of durability.
Key Features:
Lightweight sewing machine with 27 Stitches
1-Step auto-size buttonholer
6 Sewing Feet
Free arm and instructional DVD
Specification:
Brand

Brother

Model

XM2701

Weight

12.6 pounds
Best sewing machines for beginners
Easy to operate
Highly portable
The foot pedal is very sensitive
The LED light is dim
Absence of Automatic tension controller
Varmax Mini Sewing Machine with Extension Table

Varmax began production and marketing of sewing machines about two decades ago. Its core objective is to provide quality, innovative and user-friendly sewing machines for customers. Even though the Varmax sewing machine is very affordable, it still maintains a good quality. For starters, it has adjustable speed control, which beginners are advised to start with low levels before proceeding to the higher speed. In essence, it is an excellent machine to learn the art of sewing. Weighing only 2.8 pounds, the machine can be moved to anywhere convenient for sewing without breaking a sweat. Whether you are taking a sewing class as an apprentice or in need of a simple machine to run your household fabrics, the Varmax would come in handy.
Moreover, if you prefer to position it at one location, it won't be difficult to find a convenient table, as the machine has a dimension of 8×16 inches. What's more, it can be stored in a cupboard or closet when not in use. As for operation, the Varmax sewing machine is powered by batteries – in the event you need to stitch a shirt or pair of trousers when traveling or in the office, the battery mode would suffice. Just ensure the batteries are in good working condition and you are good to go. Also, the is an AC adapter-mode for heavy-duty projects. And simply because Varmax is a mini sewing machine doesn't mean customers have to worry about searching for needles that are usually hard-to-find. Varmax will work seamlessly with needle sizes such as 75/11, 80/12, 90/14, and 100/16. The smaller needles are suitable for thinner fabric and thick materials would only be penetrated by large needles. Overall, the machine has a modern appearance with its white color.
Key Features:
Multiple options for power supply
Inbuilt lamp and thread cutter
2.8 pounds mini design
One year warranty
Specification:
Brand

Varmax

Weight

3.25 pounds
Perfect for beginners 
Comes with integrated table 
Competitively priced 
Needs to be used carefully 
Not very fast 
Singer 3221 Simple Sewing Machine

The Singer 3221 Simple Sewing Machine is an entry-level machine designed for home use. Because it's made by Singer, you know that it's going to be durable and reliable but Singer makes a whole range of different-priced sewing machines, so it can be difficult to know which one suits you. The Singer 3221 has 21 built-in stitches (including basic, stretch, and decorative) and a complete stitch guide in the user manual, so you can get started right away. It also has a fully-automatic needle threader. This technology is what's going to save you the most time when you're sewing. It's basically a level that will guide the thread through the eye of the needle, so you don't have to. 
Designed for beginners who are learning to sew, this machine is super easy to use. It has simple controls, so there's less to distract you from the physical part of machine sewing. Plus, it comes with all of the accessories you'll need to get started including an all-purpose foot, zipper foot, a pack of needles, bobbins, and more. If you're looking for the perfect first sewing machine, the Singer 3221 is hard to beat. 
Key Features:
21 built-in stitches
Complete stitch guide in manual 
Fully automatic needle threader
Adjustable stitch length
Full accessory pack 
Onboard storage 
Specification:
Brand

Singer

Model

3221

Weight

15 pounds
Perfect for beginners
Simple controls
Comes with sewing accessories
Some durability issues
Comes with a European power cord
Sew Mighty, The Original Mighty Mini Portable Sewing Machine

If you're looking for a beginner sewing machine, the Sew Mighty is one of the best. It's designed for both children and adults learning to sew and comes with a bunch of accessories that make learning easy. As you'll notice from the product pictures, it comes with an extendable table that saves you from damaging the surfaces in your house. It also has incremental measurements for more accurate sewing. The Sew Mighty is capable of double thread sewing with a drop-in lower bobbing. The stitching is even and straight, and the two-speed motor can be controlled by hand or foot. You also get a huge accessory pack including 16 threaded metal bobbins, five replacement needles, a needle threader, a thimble, a pair of safety scissors, and even a pink 60" tape measure. We also love the fact that it can be powered from a 110V power adapter (included) or four AA batteries, making it more versatile. 
Key Features:
Double thread sewing 
Tabletop included 
Drop-in lower bobbin
Huge accessory pack 
Powered by AA batteries or 110V adapter
Specification:
Brand

Sew Mighty

Weight

3.24 pounds
Designed for beginners 
Comes with some great accessories 
Competitively priced 
Will need to upgrade when your skills improve 
Not that durable 
CHARMINER Handheld Sewing Machine

We didn't really know what to expect when we saw the words 'handheld sewing machine'. Honestly, we chalked it down to one of those experimental products that have a good concept but never really works in reality. We were wrong. Jump into the Amazon reviews and you'll find a whole host of customers amazed at how well the CHARMINER Handheld Sewing Machine works. If you just need a sewing machine for fixing rips in shirts, jeans, and teddies, this little machine could solve all of your problems. The sewing process takes some getting used to because you have to thread the needle yourself. However, it's still much easier than hand stitching. It's powered by either four AA batteries or a 6V power supply but unfortunately, neither are included. 
Key Features:
Lightweight, compact design 
Thread needle by hand 
Powered by AA batteries or 6V power supply (not included) 
Suitable for fabrics with a thickness of ≤1.8 mm
Specification:
Brand

Charminer

Weight

10.4 ounces
Quick and easy to use 
Great for quick fixes 
Lightweight and portable 
Doesn't come with power supply 
Need to thread by hand
Sewing Machine Buying Guide & FAQ
How We Chose Our Selection Of The Best Sewing Machines
Price - Budget is one vital consideration that must be made during the selection process. Concerning sewing machines, the price of a model increases as the number of features it possesses increases. To ensure that people don't spend money buying a model with features they may never use, we proceeded a varying list of machines with different sets of features. Whereas some individuals believe that the more expensive a sewing machine, the better it functions, our record proves to you that affordable sewing machines are equally as good when it comes to quality.
Brand - In our selection of the ideal sewing machine, our team of experts explored the various brands on the market, acknowledging the veteran manufacturers such as Singer, Brother, and Janome. The brands mentioned are known for their production of durable and sturdy models of sewing machines, known to operate for a pervasive period without any issues.
Reviews - Just as this article offers you with new information on the different types of sewing machines on the market today, our team of experts explored many pre-existing studies online, to gain more knowledge on the operations of every product mentioned. They sought out feedback from existing customers, which provided us with the necessary pros and cons needed to make this article a reality.

Features To Look For In Sewing Machines
All reviews above have provided potential buyers with enough information concerning a good sewing machine and what it entails. In the market today, there is a broad range of sewing machines, built to fulfill different purposes, and as such, your ideal sewing machine may not work well for someone else. Provided below are the vital features one must look out for when choosing a sewing machine.
Skill Level - If you're a beginner, some models are designed to enable you to enjoy the art of sewing or quilting. Most of such models are designed to be extremely user-friendly, with a less number of stitches for easy usage. If you're a professional in the sewing field; however, several models accommodate your different skills and also enable you to express your creativity as smoothly as possible. Many sewing machines make it possible for both beginners and professionals to operate, and these units are usually in high demand.
Capabilities - Concerning capabilities, there are sewing machines that possess different numbers of stitches, ranging from 130 to 200. The number of stitches enables us to create various designs and also to work more professionally with ease. As much as possible for beginners, you're advised to get machines that feature fewer stitches, before graduating to those with a more significant number. One thing to note is that the higher the capability or name of stitches, the more expensive your sewing machine will cost.
Computerization - In this era of modern technological advancement, there are a lot of sewing machine units that have been designed to be computerized models. These machines feature many automatic features, some of which include touch-screens, motors, and programmable stitches. The computerized sewing machines exist to make work easier and faster for many thus if this is what you seek to achieve, we will recommend that you purchase an electronic model.
Design - Another feature for consideration is the design of the sewing machine you wish to purchase. Be sure to lookout for models with a robust and sturdy frame, as these are most likely to last you an extended period.
Performance - Every sewing machine you see on the market is an investment made once purchased. Before you make that selection, it is imperative that you identify your needs and what you require in a sewing machine. There are multifunctional sewing machines that can also be used for quilting, and these can be considered if you're interested in both activities.

Sewing Machine FAQ
Q: How do I choose a good sewing machine?
A: Choosing a good machine is done in different ways. The first thing to do is research about the brands and how they operate. This can be done online by searching for review platforms and websites. Another way to choose a good sewing machine is to know what you require and the type of features you need in your sewing machine.
Q: What is a good sewing machine for beginners?
A: A good sewing machine for beginners is often one with a lower number of stitches. Not only are these models more affordable, but they are also less complicated, and thus, their user-friendliness becomes their major attraction
Q: Which sewing machine is best for home use?
A: Any heavy duty machine that stitches all kinds of fabric, no matter their thickness together is ideal for use in the home.
Q: How long should a sewing machine last?
A: A sewing machine needs to be durable, to enable the user to receive great value for money. Averagely, the lifespan of a sewing machine is between 5 to 20 years, after which it may start to lose control of some functions.
Sign Up Now
GET THE VERY BEST OF GEARHUNGRY STRAIGHT TO YOUR INBOX