Best Steam Presses In 2022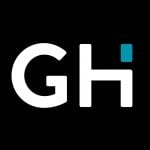 This product guide was written by GearHungry Staff
Last Updated
June 17, 2019
GearHungry Staff
GearHungry Staff posts are a compilation of work by various members of our editorial team. We update old articles regularly to provide you the most current information. You can learn more about our staff
here
.
GearHungry may earn a small commission from affiliate links in this article.
Learn more
In most homes, one of the most regular chores carried out is ironing. However, to fulfill all the pressing needs of any household and obtain silky smooth clothes, a steam press is a must-have tool; as it also helps in the swift and easy hanging of even the most delicate items. Using a steam press for all your pressing chores is extremely easy, and also very time efficient – as this machine doesn't demand a lot of time or space. Most steam presses don't need a table top to operate since they're able to press your clothes in a vertical position and depending on the fabrics to be pressed and your preferred heat settings, the kind of steam press you are after will certainly be different from that of your neighbors. This article offers a list of some of the best steam presses out there, as well as a buying guide with key features and buying considerations to make that will help you make the best decision for your household.
The Best Steam Press
SINGER Magic ESP-2 Electronic Steam Press
Reduce your ironing time by half with the Singer Magic ESP-2. This machine is an electronic steam press, designed to be the best steam presses for your home. It delivers professional service and instantly turns your home into your favorite laundry, thanks to its large pressing area and adjustable steam and heat settings. You can use this machine to press a myriad of clothing items, ranging from dress pants to tablecloths, curtains, and many more. Though it gives off the laundry vibe, the Singer Magic steam press is designed as a compact unit thus, moving it around is quick and straightforward to do.
The iron of this steam press is larger than the conventional, and it comes with an auto shut-off feature that works with an audible iron to warn you and keep you safe. This alarm goes off after every ten seconds, in the event of the handle being left down for extended periods. The signal operates in this manner to ensure that your fabrics don't stay exposed to the heating plate for too long. At 100 volts, the Singer ESP-2 can be used in the USA and Canada only. Make sure you also check our guide to the best steam irons.
Key Features:
Large pressing surface
Audible alarm
Auto shut-off
Suitable for use in the US and Canada
Specification:
Brand

SINGER

Model

ESP-2

Weight

22 Pounds
Large pressing area
Portable
Heavy
A few leakages have been reported
Steamfast SF-680 Digital Steam Press
Our next best product for all your pressing needs is the Steamfast SF-680 Digital Steam Press. This is one exceptionally designed piece of machinery, put together by the best professionals from across the globe. Its engineering and construction is undertaken with precision and accuracy, not forgetting the durability and strength of materials such as stainless steel. The SF-680 features different fabric settings, which help you press fabrics such as cotton, nylon, wool, silk, and linen without any issues. Adjustment is made via the two steam buttons, found on the press's handle. Aside from this, another feature love on this machine is its steaming surface, which is large enough to accommodate all your items. This surface comes with a press lock feature that aids in secure storage and better portability. 
If anyone is searching for the best steam presses on the market today, you're encouraged to go in for this digital beauty from Steamfast. It is a machine put together to undertake any pressing job, thanks to features such as a pressing cushion, spray bottle, and a measuring cup. Experience dry-cleaner results in the comfort of your home without the hassle and added cost.
Key Features:
Multiple fabric settings and
Steam burst function
Stainless
2-year hassle-free warranty
Specification:
Brand

Steamfast

Model

SF-680

Weight

12 Pounds
Easily breakable water chamber
Has been known to leak oil
Steamfast SF-623 Mid-Size Steam Press
Another machine from Steamfast that can boast of hundreds of sales and even more positive reviews online is the Steamfast SF-63 Steam press. It is an averagely sized product manufactured by a leading electronic brand to offer you professional grade pressing quality without the hassle and added cost. You're assured of excellent service whenever you use this steam press, and this is made evident via the models 2-year warranty offer. This steam press machine features five unique fabric settings and a non-stick pressing surface that is larger than the conventional. It also comes with a water tank with a capacity of 5 ounces, meant to produce the best steam for the elimination of all wrinkles. The tabletop surface of the SF-623 is designed with a press lock that allows for secure storage and mobility.
There's nothing wrong with the way you press your clothes, and the issue comes from your essential tool! Make use of this excellent machine from Steamfast and experience an essential quality like no other. And for more must-have products for your home, check out our selection of the best laundry detergents.
Key Features:
Multiple fabric settings
Steam burst function
For use in the U. S.
Specification:
Brand

Steamfast

Model

SF-623BK

Weight

15.8 Pounds
Lightweight
Portable
Efficient
Longer heat up time
A low quantity of steam
Speedy Press Oversized Steam Press
Superior quality and excellent performance are the first things the Speedy Press wishes to offer all its customers. This is an oversized steam press iron designed with expert craftsmanship to possess a unique versatility. It is highly user-friendly and has several features that deliver professional-grade pressing to those who love to iron themselves. This steam press features different fabric and heat settings and helps eliminate all stubborn wrinkles in record time. Its controls are easy to understand and undertake, and this makes customers satisfied always. The Speedy Press has an oversized ironing surface that is larger than many competing brands. This surface works well when ironing over-sized elements such as drapes and tablecloths.
It doesn't matter if your clothing is regular or oversized. The Speedy Press enables you to finish pressing in record time. The quality if offers are second to none, just as its contemporary design. You can never go wrong with a machine like this; the perfect product with all the features that facilitate convenient ironing and professional pressing.
Key Features:
Easy-to-use controls
Adjustable steam settings
Large ironing surface
Fully padded heat reflective cover
Specification:
Brand

Speedy Press

Weight

33 Pounds
A bit on the heavier side
Small water tank
Water chamber made from average material
Janome Artistic Heat Press Model EP100
Meet the Janome Artistic Heat Press, model EP100. This steam press iron is manufactured by yet another famous brand, known and trusted to perform all the necessary pressing functions for all your garments without any hassle and as quickly as possible. It enables you to press several layers at the same time, drastically reducing your ironing time. It also transforms your home into state of the art and highly professional dry cleaning unit, delivering professional grade surface without the added cost. The Janome steam press is Swiss-designed; thus, you're assured of its high quality and safety, not forgetting its durability. Despite such a luxurious make, the price of this unit is budget-friendly and appeals to many people who find themselves ironing a lot. Get twice as much work done in the same time frame by getting the Janome steam press for your home.
Key Features:
Time-saving
No shiny effects
Electronic safety power cut shots
Quality materials
Specification:
Brand

Janome

Model

EP100

Weight

29.9 Pounds
Portable
Lightweight
Compact
Small surface area
Doesn't open enough
A little bit expensive to buy
Compact Ironing Steam Press
Speedy Press has been in the ironing business for over 40 years, and they show no sign of slowing down their production. For many decades, the brand has learned to incorporate modern and more contemporary technologies to their designs, helping them surpass many competitors to be among the very best in the industry. The Speedy Press Compact Ironing Steam Press is one of their many steam pressing models. This is a machine made for all your ironing needs and issues. It caters for all garment types and is larger than the conventional iron. Its versatility is impressive, as it allows for use as a steam press or a dry ironing press. No matter the setting chose, you can be sure that all wrinkles will be no more after a single use of this steam press.
Key Features:
Limited 12 months manufacturer's warranty
Larger than a regular iron
Easy-to-use simple controls.
100lbs of even pressure
Specification:
Brand

Speedy Press

Model

com-psp990

Weight

19.82 Pounds
Not producing enough steam
An issue with a shorter pressing area
10-second alarm annoys sometimes
Elnapress 720 Steam Press
The Elnapress 720 is the best steam press any household will be proud to own. This machine delivers professional services to every home, helping you save cost by reducing your trip to the dry cleaners. It is unique in its way thanks to the several innovative features included by its manufacturers. The Elnapress 720 allows for quick and consistent pressing, thanks to its weight, it will enable users to press a total of 8 layers of fabric at the same and also allows users to sit while pressing their items. This steam iron has its ironing board made from Finnish Birch, a material that absorbs excess humidity generated by pressing. The press comes with a safety power feature, where the power is cut short when the iron has been left in the closed position for more than ten seconds.
Save your clothes from getting scorched and make ironing enjoyable again with the Elnapress 720 unit. You may also like to check our guide to the best clothes steamers.
Key Features:
Teflon coated peraluman heating shoe
Press up to 8 layers
Vapojet steam system
LED Touch screen
Specification:
Brand

Elnapress

Model

EP720

Weight

32.2 Pounds
Easy to use
Large capacity tank
Portable
The floor model is bulky
Not ideal for tough wrinkles
Not so many fabric options
Steam Press Buying Guide & FAQ
How We Chose Our Selection Of The Best Steam Presses
Brand - We have listed popular brands on the market which produce the best steam presses for the market. Some of the brands include Janome and Speedy Press. All listed brands are durable and are made from the best materials.
Price - Every item listed was selected because of its affordability to offer readers with different budgets a good product to make use of. The price dramatically complements the quality of each steam press; thus, you're assured of quality service and value for money.
Reviews - Our team of reviewers looked at real feedback from users to enable them to streamline their selection and opt for only the best. Every report outlines the specifications and features of the product offers potential buyers with adequate information before purchase.
Features To Look For In Steam Presses
Different criteria should be considered for various tools whenever you seek to make a purchase. Concerning the purchase of a steam press, users and potential buyers are to consider some vital factors before they attempt to make a final selection. This is to ensure that every choice you make provides you with more excellent value for money. The five criteria we believe are essential to every purchase are found below;
Surface Area Size - The surface of your steam press can be stainless steel or made with a non-stick pole. Choosing between these two types will largely depend on your available resources and intended budget, as well as your dedication to the maintenance of your steam press. For surfaces made with non-stick sole plates, they require regular maintenance, which ensures that their level of efficiency is maintained and their performance increased.
Temperature Controls - Most budget friendly steam press machines feature three heat settings, namely the low, medium, and high. Those prices slightly higher offer a wide variety of heat ad fabric settings which allow you to iron according to the type of fabric you have. Ideally, your steam press must have an automatic turn off the feature and different heat settings which prevent scorching of cloth.
Timer - Some steam press models are manufactured with a built-in timer, and this sends off an alarm after a specific period. The time duration will be determined by the fabric setting selected to help prevent you from scorching your clothes. There are other models; however, their timer settings aren't designed for specific fabrics, and they also don't turn off automatically.
Other settings - It is best to opt for a highly versatile steam press. Since the probability of ironing different garments and items is high. For instance, if you wish to iron fabrics such as sheer materials, you will need to use dry pressing and no type of steam. Having a machine that allows you to use different settings makes your ironing process more comfortable and also saves you money.
Safety - Your garment, kids, pets, and your safety is paramount concerning the purchase of products such as steam presses. Most models feature safety elements that help enhance your safety. One of such factors is the automatic shut-off feature. This turns off your iron automatically after its been in use for a specific period. Another feature is the locking handle, and this prevents children from getting hurt.
Steam Press FAQ
Q: What is a steam press used for?
A: A steam press is an electrical device that is used in both households and dry cleaning companies. It is a machine that offers a powerful burst of steam to help eliminate all wrinkles and deliver a professional grade ironing quality to users. Steam presses are used for regular and over-sized garments thanks to its large work surface, automatic settings, and safety features.
Q: Is a steam press better than iron?
A: By design and function, steal presses are better than regular irons. Some of their plans allow for a large number of fabrics to be ironed simultaneously, while others offer a steam level powerful enough to handle all garment sizes. Steam presses are more advantageous and highly cost-effective as compared to the regular iron, and they reduce one's overall pressing time by half.
Q: Is a steam press too expensive?
A: There are two essential types of steam presses. A first type is a machine designed with three primary heat settings; low, medium, and high heat. This unit is relatively more affordable. The second type is the steam press with five unique heat and fabric settings that allow you to iron a variety of garments. This model is more expensive because of the added features.
Q: How should I clean my steam press?
A: Cleaning your steam press must be done when the iron is cool and has been turned off. It should be cleaned with a rag and damp water. Use a mixture of baking soda and water to help you deal with all stubborn stains. This past should be used to scrub the affected areas and left for some minutes before it is wiped away.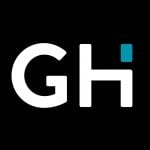 GearHungry Staff posts are a compilation of work by various members of our editorial team. We update old articles regularly to provide you the most current information. You can learn more about our staff
here
.
Sign Up Now
GET THE VERY BEST OF GEARHUNGRY STRAIGHT TO YOUR INBOX