Last updated:
09 Nov 2020
10 Best Steam Presses (Review) In 2021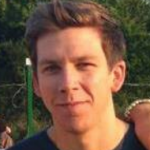 This product guide was written by Jordan Carter
In most homes, one of the most regular chores carried out is ironing. However, to fulfill all the pressing needs of any household and obtain silky smooth clothes, a steam press is a must-have tool; as it also helps in the swift and easy hanging of even the most delicate items. Using a steam press for all your pressing chores is extremely easy, and also very time efficient – as this machine doesn't demand a lot of time or space. Most steam presses don't need a table top to operate since they're able to press your clothes in a vertical position and depending on the fabrics to be pressed and your preferred heat settings, the kind of steam press you are after will certainly be different from that of your neighbors. This article offers a list of some of the best steam presses out there, as well as a buying guide with key features and buying considerations to make that will help you make the best decision for your household.
The Best Steam Press
Steam Press Buying Guide & FAQ
How We Chose Our Selection Of The Best Steam Presses
Brand - We have listed popular brands on the market which produce the best steam presses for the market. Some of the brands include Janome and Speedy Press. All listed brands are durable and are made from the best materials.
Price - Every item listed was selected because of its affordability to offer readers with different budgets a good product to make use of. The price dramatically complements the quality of each steam press; thus, you're assured of quality service and value for money.
Reviews - Our team of reviewers looked at real feedback from users to enable them to streamline their selection and opt for only the best. Every report outlines the specifications and features of the product offers potential buyers with adequate information before purchase.

Features To Look For In Steam Presses
Different criteria should be considered for various tools whenever you seek to make a purchase. Concerning the purchase of a steam press, users and potential buyers are to consider some vital factors before they attempt to make a final selection. This is to ensure that every choice you make provides you with more excellent value for money. The five criteria we believe are essential to every purchase are found below;
Surface Area Size - The surface of your steam press can be stainless steel or made with a non-stick pole. Choosing between these two types will largely depend on your available resources and intended budget, as well as your dedication to the maintenance of your steam press. For surfaces made with non-stick sole plates, they require regular maintenance, which ensures that their level of efficiency is maintained and their performance increased.
Temperature Controls - Most budget friendly steam press machines feature three heat settings, namely the low, medium, and high. Those prices slightly higher offer a wide variety of heat ad fabric settings which allow you to iron according to the type of fabric you have. Ideally, your steam press must have an automatic turn off the feature and different heat settings which prevent scorching of cloth.
Timer - Some steam press models are manufactured with a built-in timer, and this sends off an alarm after a specific period. The time duration will be determined by the fabric setting selected to help prevent you from scorching your clothes. There are other models; however, their timer settings aren't designed for specific fabrics, and they also don't turn off automatically.
Other settings - It is best to opt for a highly versatile steam press. Since the probability of ironing different garments and items is high. For instance, if you wish to iron fabrics such as sheer materials, you will need to use dry pressing and no type of steam. Having a machine that allows you to use different settings makes your ironing process more comfortable and also saves you money.
Safety - Your garment, kids, pets, and your safety is paramount concerning the purchase of products such as steam presses. Most models feature safety elements that help enhance your safety. One of such factors is the automatic shut-off feature. This turns off your iron automatically after its been in use for a specific period. Another feature is the locking handle, and this prevents children from getting hurt.

Steam Press FAQ
Q: What is a steam press used for?
A: A steam press is an electrical device that is used in both households and dry cleaning companies. It is a machine that offers a powerful burst of steam to help eliminate all wrinkles and deliver a professional grade ironing quality to users. Steam presses are used for regular and over-sized garments thanks to its large work surface, automatic settings, and safety features.
Q: Is a steam press better than iron?
A: By design and function, steal presses are better than regular irons. Some of their plans allow for a large number of fabrics to be ironed simultaneously, while others offer a steam level powerful enough to handle all garment sizes. Steam presses are more advantageous and highly cost-effective as compared to the regular iron, and they reduce one's overall pressing time by half.
Q: Is a steam press too expensive?
A: There are two essential types of steam presses. A first type is a machine designed with three primary heat settings; low, medium, and high heat. This unit is relatively more affordable. The second type is the steam press with five unique heat and fabric settings that allow you to iron a variety of garments. This model is more expensive because of the added features.
Q: How should I clean my steam press?
A: Cleaning your steam press must be done when the iron is cool and has been turned off. It should be cleaned with a rag and damp water. Use a mixture of baking soda and water to help you deal with all stubborn stains. This past should be used to scrub the affected areas and left for some minutes before it is wiped away.
The best!
Gear, gadgets & stuff for men
Straight to your inbox