Best Bamboo Socks In 2022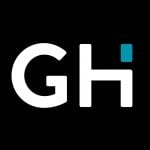 This product guide was written by GearHungry Staff
Last Updated
April 25, 2019
GearHungry Staff
GearHungry Staff posts are a compilation of work by various members of our editorial team. We update old articles regularly to provide you the most current information. You can learn more about our staff
here
.
GearHungry may earn a small commission from affiliate links in this article.
Learn more
As a kid, socks were one of the worst presents you could get for your birthday, but not you're older and more financially responsible for yourself, it's likely you relish every holiday and birthday that comes around at the mouth-watering prospect of socks, socks, socks. Wherever you live and whatever you do, you need socks, whether for work, for events, or for running. Traditional cotton socks are a thing of the past, though, and the future is in the best bamboo socks money can buy.
But why are bamboo socks better than the socks of your youth? Why are men all over the country throwing out their dirty, sweaty, hole-filled pairs in favor of the socks of tomorrow? The answer is simple; bamboo yarn is a sustainable alternative that's more comfortable, more lightweight, more breathable, and longer-lasting than any sock you've worn before.
If you suffer from sweaty feet, from constant seam abrasions, foot fatigue, or if you just want to do your bit to help the environment, the bamboo sock is a smart and stylish place to start, so let's get our foot in the door and have a look.
The Best Bamboo Sock
Anatolian Natural Antibacterial Seamless Soft Bamboo Socks

Our best choice pick is one of the top-rated bamboo socks on the market, the Anatolian Natural Antibacterial Seamless Soft Bamboo Socks 4 Pair set which is one of if not the healthiest options for your feet. Dedicated to eliminating foot odor, it's something that you and anyone who ends up too close to you will be thankful for.
They get huge points for a superb combination of softness and comfort, while also providing excellent breathability to help you overcome the sweat when wearing them for a little too long. Despite this comfort, they're still thin enough to fit snugly in your sock drawer and not feel too bulky with slimmer-fitting shoes.
If you need socks to keep you both cool and warm throughout the year, these are a perfect pick. They can help your feet relax and withstand the blaring heat of summer but also ensure your toes stay toasty when winter strikes. Not only will this reduce required space in your drawer, it'll save you money on buying proper winter socks, too.
They're also ideal for helping people with fungal infections or other foot issues overcome their problems and are great if you suffer from irritations and allergies with your typical sock brand. If you're looking to make a leap up to better feeling and better fitting socks, the Anatolians – available in a variety of colors – are a great place to start. Make sure you also check our guide to the best dress socks.
Key Features:
Naturally eliminates odor and helps feet breathe with moisture-free design
Excellent for sensitive skin and allergies
Thinner than cotton socks with a quality finish
Machine washable on cold or warm, suitable for tumble drying on low heat
Multiple colors available including gray, navy, and Brighton patterned
+MD Premium Low-Cut Bamboo Socks




The +MD Premium Low-Cut Bamboo Socks 6 Pack are an excellent low-cost option for those needing bamboo athletic socks to keep their feet cool and dry when hitting the tracks. The premium quality shines through to deliver excellent performance, and the sweat absorbing fabric is essential to ensuring you finish your workout without that awkward boggy feeling around your sole.
But you won't wear shoes with your socks the whole time, though (unless you're a character on any TV show ever made), and the Big-Y design on the sole prevents slipping, keeping you safe and stable even after you've given the floor a quick polish. The low-cut design also fits around your ankle securely without falling down to make them a hassle-free pair of socks.
They are also both lightweight and compact but also super stretchable, so even if you've got larger feet than average you won't have any problems fitting into them. The sleek design also avoids the bulking which sometimes happens with socks and packs the shoe too tight, but this sleekness does nothing to hinder its durability. 
If you're looking for soft and reliable athletic socks that allow your feet and ankles to breathe even when you're approaching mile number 20. Hey, at least there's not too far to go, right? Our handy guide to the best no show socks features more great products like this. 
Key Features:
Premium quality and comfort with soft rayon from bamboo construction
Sweat absorbing fabric keeps feet dry even during intense activities
Big-Y design will prevent slips to keep you stable on your feet
Smaller than cotton socks but super stretchable to fit most foot sizes
Suitable for both warm and cold months for year-round comfort and satisfaction
Sock Amazing Premium Bamboo Socks

If you're looking for the best bamboo socks with the best value, the Sock Amazing 8 Pair Premium Bamboo Fiber Socks will fill those needs and then some. They boast an eco-friendly construction to better contribute to the environment, especially compared to other sock materials such as wool or cotton to make you feel a little better about the world every time you pull one over your foot.
Like any decent pair of socks, they're comfortable and are one of the most odor-free bamboo socks around. They will fit most foot sizes unless you are some kind of giant, and won't feel too tight with adequate stretching qualities to ensure a comfortable and breathable fit.
You can purchase them in either white or black, or in a mixed pack of both, making them ideal for hitting the gym or wearing beneath your office clothes for an unassuming professional appearance. They're also thin, but maybe too thin to wear for long periods with heavy boots or during winter if you want to stay warm.
For the price, you won't find anything with as much value and you'll get a set of bamboo work socks for every day of the week, with one left over in case you step in a puddle wearing the wrong shoes. Love this product? Check out our review of the best plantar fasciitis socks for our top picks. 
Key Features:
Eco-friendly construction is better for the environment compared to other sock materials
Super stretchable and softer than standard socks
Antibacterial and deodorizing to ensure comfort and breathability
Pulls moisture away from the skin to keep feet dry and prevent fungal infections
Anti-friction design strengthens in heel and toe to ensure better break-in and durability
Specification:
Brand

Sock Amazing

Model

W003-SA
Yomandamor Diabetic Ankle Bamboo Socks




The Yomandamor Diabetic Ankle Bamboo Socks 6 Pair are a fantastic solution for easing foot irritation from rough and uncomfortable polyester and cotton alternatives. Even better, the seamless toe prevents it catching on your toenails and twisting to provide a straight fit that won't distract you throughout the day.
They are also odor resistant and prevents a buildup of stench even when worn all day and whether you've been at the office or hiking up and down the local trail. All day wear is made even more comfortable with a lightweight construction, and this is suitable for all seasons so you're as comfortable in January as in July.
Most appealing, though, is how the socks help to stimulate blood flow, making them excellent for diabetics and others who suffer from circulation issues. They are not too tight, but also not too loose, and the large wide calf design is breathable and stretchy to keep your feet dry.
Overall, they're a marvelous pair of organic bamboo socks that do much more than make your feel look good, they also make them feel good, and we're sure you'll feel good wearing them, too. Find more great products like this by checking out our guide to the best compression socks.
Key Features:
Seamless toe prevents irritation and catching for a settled and straight fit
Odor-resistant design performs better when worn all day regardless of activity
Lightweight construction suitable for all seasons for consistent comfort and results
Large wide calf and top is stretchy and breathable to keep feet dry
Non-binding top reduces risk of infections, blood pressure and blistering and promotes excellent circulation
Specification:
Brand

Yomandamor

Model

BD-S-0111-F
Panda Stuff Organic Bamboo Socks




A set of bamboo socks for the modern, eco-conscious professional, the Panda Stuff Organic Bamboo Socks 5 Pair come in a smart, sophisticated gift box to make them a great present for yourself or maybe someone you know whose feet could do with a little TLC.
They boast a stylish design and are perfect for more official and formal occasions while still offering a breathability and comfort you'd more likely expect to find in sports socks, and the discrete style makes them a hit for wearing either out and about or in the conference room without feeling too flashy or too dull, both of which are things you may want to avoid.
The one-size-fits-most construction ranges from shoe sizes 7 to 12, which should be enough for most of our readers, while the breathable design means the socks won't feel too tight they suffocate if you have to get a march on to get to the office or reach the peak on time. This breathability also keeps your feet dry, further increasing your comfort.
What Panda Stuff have done is create a sock that appeals to all styles, and for the quality and performance, could be seen as a total bargain. These socks are full of class and elegance, and with eco-friendly construction combined with a hypoallergenic design, they're safe, secure, and something to look forward to. Don't forget to also check our guide to the best running socks.
Key Features:
Stylish mid-ankle design is suitable for both dress shoes, Chukka boots and Chelsea boots
Eco-friendly and hypoallergenic design reduces risk of infections and increases comfort
Breathable construction wicks moisture from foot to keep feet dry
Sold in a gift box with different colors to match any outfit or occasion
One size fits most from feet sized 7 to 12
Specification:
Brand

Panda Stuff

Weight

8.8 ounces
Dig Socks Authentic Bamboo Cotton Socks

Our final pick of the best bamboo socks are also our premium choice; the Dig Socks Authentic Bamboo Cotton Socks 3 Pair. They are crafted using the highest quality bamboo and provide the signature mesh toe vent for breathability while the seamless toe closure prevents abrasions and irritation while similarly enhancing comfort.
They are ideal for athletic competition, running on the treadmill, and trekking through steep, winding trails around the back country, and the Achilles cradle provides a secure fit for additional support besides your running shoes or hiking boots. The reinforced heel and toe pockets and Terry Loop footbed also keep them in top condition and ensures durability regardless of how intense your activity.
Where the socks really excel, though, is the breathability and the way they can keep your feet as cool as possible even when experiencing some of the most humid and unforgiving temperatures around the world. With these, you need not worry about overheating or discomfort, and this also contributes to a lessened odor so if you ever catch a whiff of something not quite right, at least you'll know it's not you.
Available in a variety of colors, you can find the right one to suit your athletic style, and for the truly eco-minded among us, an extra selling point might be Dig Socks' One Sock One Tree program, in which they pledge to plant a new tree with every pair sold, and how can you resist that? Our guide to the best hiking socks offers more great products like this so check it out.
Key Features:
Signature mesh toe vent and seamless toe closure provides breathability and comfort
Achilles cradle and deep heel and toe pockets ensure a secure fit
Athletic sport rib makes them ideal for running, workouts, tennis, and other activities
Reinforced heel and toe keeps socks in top condition even with consistent daily wear
One Sock One Tree Program with Dig Socks planting a tree with every purchase
Bamboo Sock Buying Guide
How We Chose Our Selection Of The Best Bamboo Socks
It wasn't easy to narrow down our selection of the best bamboo socks, but luckily, we had these 3 factors to consider.
Brand - The brand also determines the quality of the product, and bamboo sock brands are awash with superb quality. The brands we chose from have reputations developing highly reliable products that leave the customers happy while also going about their business in an eco-friendly way, which we love.
Reviews - Reading bamboo socks review after bamboo sock review helped us figure out how superb these types of socks are for preventing foot odor while also ensuring excellent comfort, breathability, and helping the foot stay cool and warm.
Price - Bamboo socks come in a widely affordable range of prices, but it's the value of each product that's important. We considered how many pairs you get for the price and made our decision of what to include in our selection from there.
Features To Look For In Bamboo Socks
Before you buy bamboo socks, check out these important features to make sure you find the right ones for you.
Breathability - A breathable sock is essential for ensuring you don't suffer from fungal infections or similar foot issues when wearing your socks all day. Breathability will keep your feet cool and reduce fatigue to keep you focused on whatever tasks you need to complete before the end of the day.
Comfort - Top-quality comfort is another must when buying bamboo socks. This includes everything from the construction to the design to the size and fit of the sock. Because bamboo socks are different to cotton, wool, or polyester, they may take some getting used to, but eventually, you'll realize they are the comfiest sock you've ever owned.
Bamboo socks are soft and most also have moisture wicking features that keep your feet dry by drawing the sweat away from it. If you're on the move a lot, this is crucial for providing optimum comfort all day long.
Washing and Drying - It sucks when you wash a sock on the wrong temperature and it comes out too small, so be sure to check the proper washing and drying instructions when buying them. If this information isn't available, get in touch with the seller or company.
Fit - No one likes a sock that's too tight or too loose, so select the right size to ensure the socks fit your feet comfortably. Most bamboo socks are one-size-fits-all, however, if your feet are on the slightly smaller or slightly large side, you should find options that are right for you. Bamboo socks are small but stretchy, so don't be put off if they don't seem large enough at first.

Season - Most bamboo socks can keep your feet cool in summer and warm in winter, but there might be some which aren't as suitable as others. Check which seasons the socks are designed for before buying.
Purpose - Bamboo running socks are great for sporting activities but maybe not so great for the office. Likewise, standard bamboo socks may not be suitable for working out or hiking because of the abrasion resistance. If you're buying these socks to wear with work boots, you may need specially designed ones to cope with the friction against the foot.
Sustainability - By nature, bamboo cotton is sustainable, but there are levels of sustainability. Dig Socks plant a tree for every pair sold, but this isn't true with all brands, so this is something to consider.
Sources:
What Are Bamboo Socks Made Of & More - Dig Socks
The Benefits of Bamboo Socks - OSAN
Material Guide: Is Bamboo Fabric Sustainable? - Good On You
Sign Up Now
GET THE VERY BEST OF GEARHUNGRY STRAIGHT TO YOUR INBOX