Best Mirrorless Cameras In 2022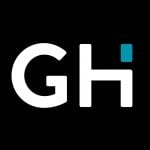 This product guide was written by GearHungry Staff
Last Updated
April 8, 2019
GearHungry Staff
GearHungry Staff posts are a compilation of work by various members of our editorial team. We update old articles regularly to provide you the most current information. You can learn more about our staff
here
.
GearHungry may earn a small commission from affiliate links in this article.
Learn more
Mirrorless cameras have been around since the early 2000s and there is no doubt that they have aged like fine wine. A number of professionals have caught onto this and have switched to them entirely. Needless to say, there has never been a more exciting time to be into photography and with mirrorless cameras being such a popular product, there is no doubt that it may prove to be quite a hassle to find a good one. Fear not, as information is your best friend at this point and the reviews below will offer an insight to some of the best mirrorless cameras you can find on the market today.
The Best Mirrorless Camera
Sony a7R III Mirrorless Camera




A picture says a thousand words… but not all pictures. Photography as a whole has developed over the years and the main question on the modern professional's mind is 'how will the final image look?' With the Sony a7R III Mirrorless Camera, you are sure to produce an image that is both balanced and focus-stable; but this is not all, as the shooting experience will also be a lot more enjoyable. With this mirrorless camera, you get to enjoy the pleasures it offers for both still pictures and videos; that is what makes this next point so exciting.
This mirrorless camera is suited to shoot in all sorts of scenarios; if you want action, it has you covered, but what makes it even more special is that it enables its user to shoot continuously in silence for up to 10 frames per second (fps), both with auto-focus and auto-exposure tracking. An avid wildlife shooter understands how crucial this is, especially when the slightest noise can cost you the best shot of your career.
Another plus that this mirrorless digital camera offers up is the innate ability to collect more light as a result of the back-illuminated Exmor R CMOS sensor, fitted with a gapless on-chip lens. With this device, your movies will look so realistic to the point it will be hard to believe they were shot with a little mirrorless camera. With its 4K HDR images, broad dynamic range and its wide color gamut, this camera produces a stellar resolution. All in all, making the choice to purchase it would definitely be of benefit to both professionals and beginners alike. Make sure you also check our guide to the best travel cameras.
Key Features:
Has faster image processing
Allows for 10 fps Continuous Shooting
Can shoot continuously in silence
Delivers high-resolution
Specification:
Brand

Sony

Model

ILCE7RM3/B

Weight

1.45 pounds
It is comfortable to hold
The degree of stabilization is stellar
Has a provision for two SD cards
There is no built-in intervalometer
It is a bit difficult to delete from both memory cards
It is not very compact
Fujifilm X-T3 Mirrorless Digital Camera




Though mirrorless cameras have been around for quite some time, they are still relatively new in the world as a whole which means there is so much more to expect from these handy devices. Nevertheless, some brands don't have to try too hard to get it right after being in the electronics game for so long. The makers of the Fujifilm X-T3 Mirrorless Digital Camera are at the top of that list. With over 80 years of film manufacturing under their sleeve, it is no surprise that their modern creations come out so well. This is not just a mere device in the hands of a professional, but a partner on a journey to see the world through different eyes and an experience wrapped up in a robust magnesium alloy body. Every single aspect of this mirrorless digital camera is tailored to see to your needs when it comes to both photography and videography.
So, what has this top-notch mirrorless DSLR got to offer? First, it is good to note that this new and improved version comes fitted with a newly-developed back-illuminated 'X-Trans CMOS 4' sensor. The sensor itself has a resolution of 26.1MP and makes use of a one of a kind color filter array to control the moiré effect and false color. Even more impressive is that it does this without the use of an optical low-pass filter. Additionally, this mirrorless camera comes with a new processor, which joins forces with a new algorithm to enhance the film simulation modes. As a result, the camera can easily track moving objects as well as perform other high-level video functions. It also offers up the continuous shooting of up to 30 fps with AF/AE tracking; more so, it can do this effectively without blacking out in the case that you are shooting a high-speed situation.
That is not all; this device provides users with 16 Film Simulation modes that are patterned to match their individual tastes. This can be likened to how photographers of old used to pick out purpose-specific photographic films. So, be prepared for the nostalgia that is about to hit you once you handle this device.
Key Features:
New and improved version
Fitted with a 26.1MP X-Trans CMOS 4 sensor
Comes with 16 simulation modes
It has a 3.69 million dot OLED Color viewfinder
Specification:
Brand

Fujifilm

Model

X-T3 Body – Silver

Weight

3.1 pounds
Has much faster autofocus than the previous model
The colors are vivid
It is a mirrorless camera with image stabilization
It performs noisily at ISOs above 40
The top right dial is a bit too clustered
It is relatively clunky
Nikon Z6 FX-Format Mirrorless Camera Body with Mount Adapter

We live in a world where most things are more appreciated when they are smaller. In the case of cameras, we have come quite a long way from their large and clunky predecessors. As the years have gone by, manufacturers have figured out ways to make them even smaller yet loaded with features that will appeal to the contemporary professional. With a product like the Nikon Z6 FX-Format Mirrorless Camera Body with Mount Adapter, though it can be considered as the lightest mirrorless camera, or one of the most portable, it is filled with the potential to help you do great things.
In the Nikon family, this particular compact mirrorless camera is known as the "all-rounder", and even though this is solely within the Z system, it is quite a commendable feat. This offers up the kind of quality image quality and speeds you would expect from a camera of this caliber. The sensors of this device are fitted with an advanced phase-detect autofocus system which makes use of 273 points to cover most of the vision area. Still, on the topic of the sensor, it also has 5-axis Vibration Reduction technology which will ensure that you get stabilized photos as well as videos regardless of the type of lens being used.
Any professional would be more than pleased with the compact design of this model; it is slimmed down and has an altogether lighter build. Despite all this, it still stays true to the form Nikon is known for with its weather sealing and ergonomics. Additionally, for user convenience, this device is fitted with a number of screens that offer a fluorine coating and a touchscreen LCD in the rear. Finally, the top part is fitted with dot-matrix OLED which you can use to monitor the settings.
This camera is also fitted with one XQD card slot which works hand in hand with CFexpress and it also makes use of Wi-Fi and Bluetooth. This makes a perfect gift for photography lovers.
Key Features:
Comes with a larger Z mount
Uses a 273 on-point sensor phase
It is compatible with more than 360 F-mount Nikkor lenses & teleconverters
Supports silent shooting
Stellar picture quality
A variety of different shooting effects
It is a mirrorless camera with viewfinder
The battery life is lagging behind
The F-mount lens needs an adaptor
In serious low-light scenarios, the viewfinder does not work
Olympus OM-D E-M10 Mark III Mirrorless Camera




There is no doubt that this next piece of equipment is screaming out 'Welcome to the Future of photography'. Though the future of this noble field is advancing every single day, it is with setups like the Olympus OM-D E-M10 Mark III camera kit that we can gauge how far we have come. The features of this camera are what every professional and beginner alike should strive for, not only to make their work altogether easier but to achieve results that are a true work of art.
With its top-notch in-body 5- axis image stabilization, you can expect clear still pictures and high-quality 4K videos. It has the ability to make your handheld pictures and videos look crystal clear even in poorly lit settings. This alone makes it a piece of equipment that any professional would be glad to handle. Another winning quality is that it offers users an immersive experience altogether – with its display screen you are open to features that make the process less stressful. For instance, the touch AF allows users to focus on an object and trip the shutter simultaneously with just one tap of the screen. As a result, there is practically no delay with the capturing of the shots. All you need to do is tap the area of the screen you want to capture, and the rest is history. It is also fitted with up to 15 built-in art filters, that will take your photography to new levels. The added plus is that users can catch a sneak peek of their filtered work on the monitor or electronic viewfinder before the actual image is captured.
Be sure to note that though this is definitely a good pick for anyone in the market for an entry-level mirrorless camera, it is guaranteed to bring you out of your artistic shell. With this camera, you can dare to shoot like a professional with its advanced photo mode. There are no complicated settings here that could pose as daunting, rather with the help of familiar photographic techniques such as nighttime live composite and HDR, you can create a symphony of images with a simple tap of your screen. If you are thinking about starting your photographic journey, do it right with the E-M10 mark III. Our handy guide to the best 360 cameras features more great products like this.
Key Features:
Fitted with a new intuitive touch screen interface
It has foolproof in-body image stabilization
It is strictly handheld
Allows for Wi-Fi sync
Specification:
Brand

Olympus

Model

V207072SU010

Weight

1 pounds
The image stabilization function is stellar
The battery life is highly commendable
It provides smooth focus transitions
There is no provision for a mic input
The color needs to be tweaked
It has one less programmable function button
Nikon Z7 FX-Format Mirrorless Camera Body

The price of this next mirrorless camera for video alone points to the fact that it is undoubtedly a force to be reckoned with in the photography industry. The producers of the Nikon Z7 FX-Format Mirrorless Camera Body have simply presented the world with this classy camera that reeks of good quality to take your work to the next level. Now, this is not a boast at all, this mirrorless camera is just that good. Since this model is dependent on a larger Z mount as well as a shorter 16mm flange distance, it is able to push boundaries by gathering more light and breaking all the rules pertaining to the 'sweet spot'. As a result, users can wave goodbye to the days they had to step backward in order to get the desired amount of sharpness. This stellar device will help them get there by delivering the corner-to-corner sharpness they desire even if it is at their widest aperture.
So, you can definitely expect a lot, especially with the new VGA viewfinder, in collaboration with the stellar Nikon optics for magnification, great lens as well as the optimum amount of fluorine coating. The fact that there is reduced blackout is just the cherry on the top. All in all, it gives the same experience you would get with an optical viewfinder and as such, you can make use of it for both still pictures and videos. Now, when talking about user-friendly, this camera is all that and more. The information display will help you keep your eyes on anything worth seeing. The customizable menu is present on the right side of the viewfinder and as such, you can easily adjust any settings without having to take your eyes off the shot. Also, useful settings like the focus mode, exposure, white balance, most picture control functions and a lot more.
The performance of the lenses is definitely the cherry on the top, especially when used alongside the mount adapter. In every scenario, they maintain the level of sharpness. The topic of this mirrorless camera cannot be fully exhausted with words, it needs to be experienced. Love this product? Check out our review of the best waterproof cameras for our top picks.
Key Features:
Lots of useful settings
Great performance lens
The video quality is 4K Ultra HD
It is compatible with the new Nikkor lenses
Specification:
Brand

Nikon

Model

1591

Weight

1.29 pounds
Sharp performance lens
User-friendly design
Smooth focus transitions
Autofocus may be an issue
Face detection may be fidgety
Only has one card slot
Sony a7 III Full-Frame Mirrorless Interchangeable-Lens Camera




A camera itself may be one piece of equipment, but it needs a lot of different parts, settings, and features to get it across the finish line. So, it is a delight to see a well-rounded piece of equipment pop up now and then. In more than one context, the Sony a7 III Full-Frame Mirrorless Interchangeable-Lens Camera has been referred to as just that. It is a smooth blend of resolution, speed, features, and price that is sure to give any professional the experience they are after. This product takes new and improved to a whole new level as every aspect of it has been upgraded in some way. With its CMOS sensor in collaboration and its BIONZ X image processor, it works to create a whopping 10 fps continuous shooting rate. It also adds towards a more suitable subject tracking which goes hand in hand with wide frame coverage.
Additionally, the general processing upgrades have helped to achieve more image clarity. What is even more impressive is the fact that all noise is reduced throughout the sensitivity range from ISO 100-51200 and you can push it further to ISO 50-204800. Also, the structure of the sensor functions using a gapless on-chip lens design and an anti-reflection coating which works to improve the light exposure and also enhance detail. With this full-frame mirrorless camera, internal UHD 4K recording is enabled along with a range that makes use of the full-frame sensor. This pro mirrorless camera certainly has a lot to offer the modern-day professional. Find more great products like this by checking out our guide to the best trail cameras.
Key Features:
Fitted with a 24MP full frame BSI CMOS sensor
It has In-body image stabilization
It makes provision for 10 fps continuous shooting
Comes with an AF joystick
Specification:
Brand

Sony

Model

ILCE7M3/B

Weight

1.44 pounds
It has a high lens performance
It is customizable
The in-body stabilization is stellar
It easily overheats
It does not record for over 30 mins
Poor battery life
PANASONIC LUMIX G9 4K Digital Camera




There are so many different scenarios to shoot these days especially when it comes to nature. Nature is definitely a photographer's dream, up until the moment that it is not. The elements can either be a friend or a foe depending on what your camera can withstand; so it is a breath of fresh air that the PANASONIC LUMIX G9 4K Digital Camera can brave it out there. Seeing as this device does not come cheap, it is great that they come in a splash/freeze proof design. With its sturdy magnesium alloy body, it can easily hold its own against heavy usage in the field. In the case that it is being used in cold areas, it is freezeproof all the way down to -10 degrees. It is also waterproof and dustproof as a result of its weather sealing that is present on every joint, dial, and button.
As impressive as this is, it is not the only feature that makes this a stellar device; the fact that it enables dual image stabilization puts it on a level of its own. It makes use of 5-axis dual image stabilization to correct all the lenses even those that do not support optical image stabilization. As a result, you can wave goodbye to blurriness and nearly eliminate both body and lens shake in still pictures and videos alike. This is definitely not all that makes this a viable choice for professionals everywhere. Additionally, the fact that it has a large 0.83x OLED viewfinder results in an incredibly high-resolution. It also improves the visibility of the image in order to achieve perfect framing.
Here is something that makes it even more user-friendly – thanks to the 0.83x magnification with a long 21mm eye point distance, glasses wearers can comfortably make use of this device. To crown it all up, with the camera's 2 SD card slots and 3 modes, users will experience increased capacity and efficiency with the Relay mode, which swaps a full card for an empty one. So, there is no need to manually do that anymore, your camera has got your back! If you like air photography, check out our guide to the best drones.
Key Features:
It has a splash and freeze proof design
The new and improved status LCD is large
The viewfinder is large and ideal for spec wearers
Fitted with an optional vertical battery grip
Specification:
Brand

Panasonic

Model

DC-G9KBODY

Weight

1.45 pounds
It may not be considered the smallest mirrorless camera, but it comes close
The autofocus is nice and fast
The shutter is sensitive
It is very expensive
The shutter sensitivity takes some getting used to
Some customers believe that it is a bit too radical
PANASONIC LUMIX GH5S Body 4K Digital Camera

It is wonderful when a brand decides that they are about more than just helping you take a high-quality picture. Peddling the whole experience that begins from seeing with the natural eyes up until the point where the actual picture or video has been taken, is just as important as the picture on its own. That is what the PANASONIC LUMIX GH5S Body 4K Digital Camera offers to all individuals that are ready to give it a go.  Its design ensures that there is high performance, sturdiness, mobility as well as low light gathering which is needed to provide an overall polished cinematic 4K video production.  
The video performance is not all that is commendable about this camera, with its 0.2-megapixel Micro Four Thirds sensor, as well as a very high photoreceptive surface per pixel, this device easily delivers a wide dynamic range. Also, its dual native ISO function makes it easy to capture videos with as little noise as possible. That is not all, the sensors of this camera are able to function in multiple aspect ratios without changing the focal length. This function is available for still photography as well as 4K, C4K video, and anamorphic mode.
For those that are always transferring and uploading on the go, this is a mirrorless camera with Wi-Fi and Bluetooth. It is quite handy because, after shooting, it conveniently switches to a fast Wi-Fi 5GHz (IEEE802.11ac) connection in order to transfer JPEG and RAW file data directly to a device of your choice. The crowning glory of this mirrorless camera is the fact that it is built to last. With all these commendable qualities, it would be a shame for it breaks down. To this effect, it has a durable magnesium alloy body that is both splash and freezer proof. You may also like to check our guide to the best GoPro alternatives.
Key Features:
Fitted with a 10.2-megapixel Micro Four Thirds sensor
It has an Anamorphic video mode
It is Wi-Fi and Bluetooth enabled
Comes in a splash and freezer proof design
Specification:
Brand

Panasonic

Model

DC-GH5S

Weight

1.45 pounds
Provides a professional level picture and video quality
It has an unlimited in-camera recording of C4K
The attached microphone captures high-quality sound
There is a lot of noise at ISOs above 160
The color quality is not great
A customer complained of horizontal banding in VFR mode
Sony Alpha a6400 Mirrorless Camera

Pictures do not make people miss moments; the sheer fact that we can revisit periods in time through them and even learn more about the same experiences is what makes photography such a noble act. Nevertheless, for true depth, more than just a smartphone camera is needed, and options like the Sony Alpha a6400 Mirrorless Camera come into play. It may look like the lightest mirrorless camera out there, but there is no doubt that it is heavy with the potential to deliver. First, take a look at its next-generation speed that enables you to experience the real-time autofocus of about 0.02 seconds. This also works hand in hand with object tracking. In addition, it is capable of enhanced subject capture which it does at a wide 425 phase with 425 contrast detection points which run well over 84% of the sensor. You really cannot fault this device – it even offers up to 11 fps continuous shooting at 24. 2MP and there is no doubt that the vibrant colors will shock you seeing as they are as natural as can be.
Now here is a feature that is of the people, for the people but offered up by Sony, it's called the tiltable LCD screen. This allows users to take selfie like images for vlogging, still photography, or simply recording a professional film. Also, there are a number of movie functions available that can make your overall experience a memorable one; all you have to do is step into the world of this device and watch it give you great value for your money. 
Key Features:
It has real-time autofocus
Comes with a tiltable LCD screen
Has a number of movie functions
Touch screen operations
Specification:
Brand

Sony

Model

ILCE6400/B

Weight

1.47 pounds
It has the world's fastest autofocus
Delivers stellar image quality
Its touchscreen is easy to use
There have been complaints about green pictures
Does not work well with artificial light
It takes a while to master the menu
Canon EOS M50 Mirrorless Camera Kit




Whether they are going for mirrorless, DSLR, or even a smartphone camera, the fact is that every user wants to know that it is equipped with attributes that are sure to have them end up with high quality still image or video. This device may have been listed last, but it is in no way the least; the Canon EOS M50 Mirrorless Camera Kit will get you to your desired destination with its top-notch features. The focus of this camera is one of a kind; it has been improved so that it can offer a wide AF area, advanced subject tracking as well as eye detection. This furthermore allows users to focus on any part of the picture they deem fit in order to produce the type of picture that they have envisioned. Also, the AF tracking features allow for users to simply tap on their subjects, and throughout they will remain the subject of the photo/video even when movement is introduced.
The image quality is ultimately the destination and it is of high quality when it comes to this camera. With its 24-megapixel APS-C CMOS sensor, in collaboration with the DIGIC 8 Image Processor and interchangeable lenses, this device will give you vivid colors, stellar details, and a wonderful dynamic range. To crown it all up, you are free to share your results using the built-in Wi-FI, NFC, and Bluetooth provisions. You may also be interested in some of the best Canon-compatible lenses from our list, so check them out.
Key Features:
Dual Pixel CMOS AF
Multi-angle touchscreen LCD
Allows connection to smart devices
Fast high resolution autofocusing
Specification:
Brand

Canon

Model

2680C011

Weight

13.8 ounces
Solid compact and flexible design
Affordable
Takes great pictures for a small device
Available lenses are limited
The dual pixel AF does not work that well
4K video feature is faulty
Mirrorless Camera Buying Guide & FAQ
In a world like ours where beauty is in the eye of the beholder, there is no question as to why pictures have become so important. It is no longer just about the replication of a moment, but truly seeing it and in order for this to happen, the right equipment needs to be in use. It may be difficult, especially if you do not know what to look for, but with this guide, you are sure to lay your hands on one of the best mirrorless cameras on the market.

How We Chose Our Selection Of Mirrorless Cameras
Brand - In the case of any product, the brand is what one would consider 'a big deal', this is even more so when it comes to cameras as a whole. When you are on the lookout for a mirrorless camera, it is not only safer but smarter to go for brands that are already known for putting out top-notch products on the market. To be frank, photography is an expensive venture and there is really no room to explore the market unless you have a large amount of money at your disposal. For this reason, playing it safe and opting for a well-known brand is not a risk in any way. At least this way you can be sure that you are purchasing a piece of equipment you can rely on in order to produce wonderful images.
Reviews - The same way eyes are a window into the soul, reviews are a window into the soul of any given product. No one can fault a producer for not boldly advertising what is wrong with their product, it simply is not done. Truth be told, all brands need to drive sales and also make a profit, so they are most likely going to emphasize on the parts of their product that make it so great. One of the main ways to find out if a mirrorless camera is actually well-suited for your professional and creative needs without actually making a purchase is by simply checking some reviews. From these, you will get the inside scoop, from professionals such as yourself on what actually makes a certain camera tick. This is honestly a wonder of modern-day shopping because you can easily debunk assumptions you have made about certain products and gain insightful information on which one is really suited to your needs.
Price - The price of the product is highly dependent on what it is you are looking for; you can get some cameras for prices below $500 and others have prices that keep soaring in the thousands. Though it is not the most costly era to be pick up photography, it is not the cheapest either. If you are looking for a stellar piece of equipment, you should be able to shell out the money. Nevertheless, just because the pricey versions are advertised as high-quality products does not mean that there are pocket-friendly options out there that cannot give you some good quality pictures. In the case that you are beginner looking to solidify your ground in the profession or looking to indulge in some casual yet great photography, you can opt for the cheaper options.

Features To Look For In Mirrorless Cameras
Size & Weight - A lot of products on the market have gotten smaller over time to accommodate the needs of the masses. As aforementioned, cameras, in general, have come a long way from what their clunky predecessors used to be. Now, more than ever, professionals need lightweight pieces of equipment that they can effortlessly maneuver to get the desired result. With the scope of photography changing through the ages, the way these cameras are handled needs to be changed too. What all professionals and beginners alike should be on the lookout for are cameras that offer up high-quality visuals but yet are compact and lightweight. In addition to this, they need to still carry a relatively large sensor, because that is where a lot of the magic takes place.
Image Quality - This goes without even saying, a good mirrorless camera should be able to capture detailed images that perform well even at high ISOs. Achieving this stellar quality is a function of a number of parts of the camera and there is no surprise that the sensors are at the forefront of that. Nevertheless, the sensors do no work alone, areas like image stabilization and focus have an equally important part to play. Also, the fun little fixtures like the display screen and how easy it is to manipulate while shooting has a direct effect on the quality of the image produced. So, in the case that you find yourself researching on some viable options, be sure to read up on the parts that come together to make for good image quality.
Shutter Speed - This is basically how much time your camera uses up to take a photo and the shorter it is, the better for you. The shutter speed has a direct influence on how the photos come out looking and as such, it is an important feature to consider. You can do all sorts of cool things like, blur motion or freeze it, depending on what your camera will let you do. The shutter speed can also affect the lighting of an image depending on the exposure, so it is quite important to get conversant with this in order to get exactly what you are looking for.
Viewfinder - Due to the fact that it is at the core of their existence to be mirrorless, most of these devices have viewfinders that work totally different from DSLR's. In essence, since there is no mirror present to direct the view of the lens to the viewfinder, they have to make use of electronic viewfinders. This function is both a blessing and a curse; as well as it works the lag time is a constant point of contention, nevertheless, newer designs are working on this. So, be sure to get a model that addresses this issue justly.
Battery Life - For any device that runs on a battery, there is that fear that the overall battery life may be less than optimum. Mirrorless cameras use a lot of power, especially because they use electric viewfinders. So, be sure to opt for one that makes strong points about battery life.

Lenses - For a minute, DSLR cameras had the upper hand when it comes to lenses, even though mirrorless cameras have always had lighter lenses. Now mirrorless cameras, like their DSLR counterparts have the ability to use multiple/interchangeable lenses to capture images. Note that with mirrorless cameras, you may have to pair adaptors with manual focus lenses. So, be sure that you are clear on this setup before making your choice.
Video Capability - Even smartphones have both still picture and video capabilities and as such, it is no surprise that these setups have it too. With these petite devices, you can shoot high-quality videos without even breaking a sweat. They also offer shooters a lot of flexibility with lenses and as an added plus, videos can be shot in 4K as well as HD.
Sensor - This should have been right at the top of the list, since sensors do so much and there is such interconnectivity between them and other functions of the camera. Nevertheless, the simple equation you should have in your mind is that the larger the sensor is, the less noise there is, and the quality of the pictures will be better even at high sensitivity. So, go big or go home.
Megapixels - Combined with sensors, megapixels are quite important, but on their own, they lose a bit of that importance. This does not mean that they do not play a vital role, just not one as big as manufacturers would like you to believe. So, just be sure to remember that it is their relationship with the sensors that you should take into consideration.
Autofocus - There are not any laid-out rules as to what makes for great autofocus but the start point should be at the number and type of focus points. To fully grasp the concept of autofocus, a lot more words are needed, but when in doubt, remember that the cheaper the device, the lower the quality of auto focus.
Wi-Fi - In this era, being able to share pictures and transfer them to different devices is just as important as taking the pictures. So, it is no surprise that most mirrorless cameras have Wifi capabilities. If you know that you would like to easily send and upload your pictures to different devices, look out for cameras with Wifi.

Types Of Mirrorless Cameras
Entry Level Mirrorless Cameras - Apart from the fact that these are relatively cheaper, they are also a lot less complicated to meet the needs of photographers who are still trying to find themselves. The dials may not be as much and the settings may seem a bit more rudimentary, but altogether, they still offer up high-quality images.
Pro Mirrorless Camera - The first indicator is usually the price, then you begin to notice quite advanced features that are not quite self-explanatory. As one becomes a seasoned photographer, these will begin to feel more like an extension of their limbs.
Full Frame Mirrorless Camera - Typically, a full-frame camera has a sensor size that is the same as that of a 35mm film format. It is generally bigger than its crop sensor counterparts and also has a deeper depth of field among other qualities.
Mirrorless Camera FAQ
Q: Are mirrorless cameras good at low light levels?
A: Yes, they have worked on this aspect over the years and a number of brands have this provision.
Q: What are the benefits of using a mirrorless camera?
A: They are more compact, faster and great to use for video.
Q:  Are mirrorless cameras weatherproof?
A: Not all of them are, but there are a number you can choose from.
Q: Are mirrorless cameras silent?
A: Some more than others.
Q: Are mirrorless cameras sharper than DSLR?
A: Yes, they are.
Sign Up Now
GET THE VERY BEST OF GEARHUNGRY STRAIGHT TO YOUR INBOX