Best Mirrorless Cameras In 2021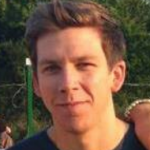 This product guide was written by Jordan Carter
Support us! GearHungry may earn a small commission from affiliate links in this article.
Learn more
Mirrorless cameras have been around since the early 2000s and there is no doubt that they have aged like fine wine. A number of professionals have caught onto this and have switched to them entirely. Needless to say, there has never been a more exciting time to be into photography and with mirrorless cameras being such a popular product, there is no doubt that it may prove to be quite a hassle to find a good one. Fear not, as information is your best friend at this point and the reviews below will offer an insight to some of the best mirrorless cameras you can find on the market today.
The Best Mirrorless Camera
Mirrorless Camera Buying Guide & FAQ
In a world like ours where beauty is in the eye of the beholder, there is no question as to why pictures have become so important. It is no longer just about the replication of a moment, but truly seeing it and in order for this to happen, the right equipment needs to be in use. It may be difficult, especially if you do not know what to look for, but with this guide, you are sure to lay your hands on one of the best mirrorless cameras on the market.

How We Chose Our Selection Of Mirrorless Cameras
Brand - In the case of any product, the brand is what one would consider 'a big deal', this is even more so when it comes to cameras as a whole. When you are on the lookout for a mirrorless camera, it is not only safer but smarter to go for brands that are already known for putting out top-notch products on the market. To be frank, photography is an expensive venture and there is really no room to explore the market unless you have a large amount of money at your disposal. For this reason, playing it safe and opting for a well-known brand is not a risk in any way. At least this way you can be sure that you are purchasing a piece of equipment you can rely on in order to produce wonderful images.
Reviews - The same way eyes are a window into the soul, reviews are a window into the soul of any given product. No one can fault a producer for not boldly advertising what is wrong with their product, it simply is not done. Truth be told, all brands need to drive sales and also make a profit, so they are most likely going to emphasize on the parts of their product that make it so great. One of the main ways to find out if a mirrorless camera is actually well-suited for your professional and creative needs without actually making a purchase is by simply checking some reviews. From these, you will get the inside scoop, from professionals such as yourself on what actually makes a certain camera tick. This is honestly a wonder of modern-day shopping because you can easily debunk assumptions you have made about certain products and gain insightful information on which one is really suited to your needs.
Price - The price of the product is highly dependent on what it is you are looking for; you can get some cameras for prices below $500 and others have prices that keep soaring in the thousands. Though it is not the most costly era to be pick up photography, it is not the cheapest either. If you are looking for a stellar piece of equipment, you should be able to shell out the money. Nevertheless, just because the pricey versions are advertised as high-quality products does not mean that there are pocket-friendly options out there that cannot give you some good quality pictures. In the case that you are beginner looking to solidify your ground in the profession or looking to indulge in some casual yet great photography, you can opt for the cheaper options.

Features To Look For In Mirrorless Cameras
Size & Weight - A lot of products on the market have gotten smaller over time to accommodate the needs of the masses. As aforementioned, cameras, in general, have come a long way from what their clunky predecessors used to be. Now, more than ever, professionals need lightweight pieces of equipment that they can effortlessly maneuver to get the desired result. With the scope of photography changing through the ages, the way these cameras are handled needs to be changed too. What all professionals and beginners alike should be on the lookout for are cameras that offer up high-quality visuals but yet are compact and lightweight. In addition to this, they need to still carry a relatively large sensor, because that is where a lot of the magic takes place.
Image Quality - This goes without even saying, a good mirrorless camera should be able to capture detailed images that perform well even at high ISOs. Achieving this stellar quality is a function of a number of parts of the camera and there is no surprise that the sensors are at the forefront of that. Nevertheless, the sensors do no work alone, areas like image stabilization and focus have an equally important part to play. Also, the fun little fixtures like the display screen and how easy it is to manipulate while shooting has a direct effect on the quality of the image produced. So, in the case that you find yourself researching on some viable options, be sure to read up on the parts that come together to make for good image quality.
Shutter Speed - This is basically how much time your camera uses up to take a photo and the shorter it is, the better for you. The shutter speed has a direct influence on how the photos come out looking and as such, it is an important feature to consider. You can do all sorts of cool things like, blur motion or freeze it, depending on what your camera will let you do. The shutter speed can also affect the lighting of an image depending on the exposure, so it is quite important to get conversant with this in order to get exactly what you are looking for.
Viewfinder - Due to the fact that it is at the core of their existence to be mirrorless, most of these devices have viewfinders that work totally different from DSLR's. In essence, since there is no mirror present to direct the view of the lens to the viewfinder, they have to make use of electronic viewfinders. This function is both a blessing and a curse; as well as it works the lag time is a constant point of contention, nevertheless, newer designs are working on this. So, be sure to get a model that addresses this issue justly.
Battery Life - For any device that runs on a battery, there is that fear that the overall battery life may be less than optimum. Mirrorless cameras use a lot of power, especially because they use electric viewfinders. So, be sure to opt for one that makes strong points about battery life.

Lenses - For a minute, DSLR cameras had the upper hand when it comes to lenses, even though mirrorless cameras have always had lighter lenses. Now mirrorless cameras, like their DSLR counterparts have the ability to use multiple/interchangeable lenses to capture images. Note that with mirrorless cameras, you may have to pair adaptors with manual focus lenses. So, be sure that you are clear on this setup before making your choice.
Video Capability - Even smartphones have both still picture and video capabilities and as such, it is no surprise that these setups have it too. With these petite devices, you can shoot high-quality videos without even breaking a sweat. They also offer shooters a lot of flexibility with lenses and as an added plus, videos can be shot in 4K as well as HD.
Sensor - This should have been right at the top of the list, since sensors do so much and there is such interconnectivity between them and other functions of the camera. Nevertheless, the simple equation you should have in your mind is that the larger the sensor is, the less noise there is, and the quality of the pictures will be better even at high sensitivity. So, go big or go home.
Megapixels - Combined with sensors, megapixels are quite important, but on their own, they lose a bit of that importance. This does not mean that they do not play a vital role, just not one as big as manufacturers would like you to believe. So, just be sure to remember that it is their relationship with the sensors that you should take into consideration.
Autofocus - There are not any laid-out rules as to what makes for great autofocus but the start point should be at the number and type of focus points. To fully grasp the concept of autofocus, a lot more words are needed, but when in doubt, remember that the cheaper the device, the lower the quality of auto focus.
Wi-Fi - In this era, being able to share pictures and transfer them to different devices is just as important as taking the pictures. So, it is no surprise that most mirrorless cameras have Wifi capabilities. If you know that you would like to easily send and upload your pictures to different devices, look out for cameras with Wifi.

Types Of Mirrorless Cameras
Entry Level Mirrorless Cameras - Apart from the fact that these are relatively cheaper, they are also a lot less complicated to meet the needs of photographers who are still trying to find themselves. The dials may not be as much and the settings may seem a bit more rudimentary, but altogether, they still offer up high-quality images.
Pro Mirrorless Camera - The first indicator is usually the price, then you begin to notice quite advanced features that are not quite self-explanatory. As one becomes a seasoned photographer, these will begin to feel more like an extension of their limbs.
Full Frame Mirrorless Camera - Typically, a full-frame camera has a sensor size that is the same as that of a 35mm film format. It is generally bigger than its crop sensor counterparts and also has a deeper depth of field among other qualities.
Mirrorless Camera FAQ
Q: Are mirrorless cameras good at low light levels?
A: Yes, they have worked on this aspect over the years and a number of brands have this provision.
Q: What are the benefits of using a mirrorless camera?
A: They are more compact, faster and great to use for video.
Q:  Are mirrorless cameras weatherproof?
A: Not all of them are, but there are a number you can choose from.
Q: Are mirrorless cameras silent?
A: Some more than others.
Q: Are mirrorless cameras sharper than DSLR?
A: Yes, they are.
The best!
Gear, gadgets & stuff for men
Straight to your inbox