Best Beach Bags In 2022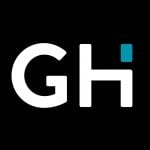 This product guide was written by GearHungry Staff
Last Updated
March 4, 2019
GearHungry Staff
GearHungry Staff posts are a compilation of work by various members of our editorial team. We update old articles regularly to provide you the most current information. You can learn more about our staff
here
.
GearHungry may earn a small commission from affiliate links in this article.
Learn more
Summer is undoubtedly the best time every year. It is the season of shorter nights and longer days, with more hours being spent on the beach or by a pool, with a good book and quality sunshine. There are a variety of activities that can be done during summer such as swimming, hiking, and camping or just being lazy and doing absolutely nothing. If you will be spending most of your time at the beach this summer, it is wise to keep all your valuable items intact to avoid them getting lost. The best products for this kind of storage is a beach bag or tote bag. These bags are vital, and as such, care must be taken before any decision is made. Below, we have come up with six of the best beach bags in today's market.
The Best Beach Bag
Oahu – Mesh Large Beach Tote Bag
The Oahu Beach Tote Bag Is an extra-large bag designed with mesh. Besides its large capacity, it features a cute exterior that greatly complements its practicality. Whenever you need to keep items such as phones, swimming trunks, and beach gear safe and handy, this tote bag will be there to fit all of your stuff with ease. The Oahu is one of the best beach bags in today's market primarily because of its ability to keep many items safe at the same time. It features seven pockets on its exterior with a large internal pocket for a myriad of things. The secure zipper found within this bag is conveniently placed to help you keep precious items such as your phone, keys and other accessories.
The Oahu Beach bag features a waterproof base that prevents water from coming into contact with your items whenever you're at the beach. It also comes with a fixed carabiner hook designed to offer users easy access to their valuables. The use of a heavy-duty mesh for this tote bag makes it more durable than many brands being sold today. It is the perfect companion for all your outings, be it a family gathering or a sleepover, and is stylish enough for both men and women. With this great tote, you don't need to be Oahu to appreciate comfort. Travel with ease and enjoy your vacation without any security issues.
Key Features:
Zipper and Waterproof Secure Cell Phone Case
Perfect for all of your Beach Accessories
Mesh Beach Bag
Seven external pockets and one internal zippered pocket
Specification:
Brand

Odyseaco

Model

OC-OMBB-B

Weight

1.3 pounds
We travel to Kauai from Oahu to explore the many benefits of their Kauai Beach Bag. This is a tote that is well suited as a gift for those you care about, such as your mother and sister. It is a stylish item that exudes confidence in the user while performing flawlessly as a storage unit. If you need a tote bag that is both durable and attractive, we recommend this bag from Kauai for you. It is made from ripstop canvas, a durable and water resistant material. Due to its Polynesian design, the Kauai beach bag features a lightweight frame, a stylish exterior, and a heavy-duty ensemble. The toughness of the ripstop canvas makes the bag resistant to ripping, water and tearing.
Many things can be kept within this tote bag. Some of them include your beach blankets and towels, smartphones, house keys, swimming gear and many more! It comes with two external pockets generously sized to accommodate your drinks and sunscreen, with a zippered internal pocket meant for more valuable possessions. Carrying this bag is extremely comfortable, thanks to its extra thick, soft rope handles.  These handles are designed for continuous comfort even during extended periods of wearing the pack. The durability of the Kauai beach bag is buttressed strongly by its double stitching design, a feature loved by many users. This stitching technique delivers increased strength and durability, helping your tote bag last longer.
The Kauai Beach Bag's quality is exceptional and surpasses many other brands. It is also a cost-efficient option as compared to its competitors. For the value you receive, we highly recommend this beach tote bag for your next trip to the pool.
Key Features:
Waterproof canvas beach tote
Classic Polynesian design
Two generous sized external pockets
Reinforced stitching
Specification:
Brand

Odyseaco

Weight

1.2 pounds
FIEZKAA Extra Large Beach Bags and Totes
Beach bags are simple units made ultimately for our comfort. From the design detailing through to its functionality, manufacturers seek to offer innovative solutions to all our storage needs and issues. This desire has resulted in a vast range of beach bags being sold in today's market, each possessing different features to help it stand out to customers. The requirements for a tote bag are simple; it must be durable, spacious and stylish, to make the experience comfortable and enjoyable. Some brands have found the perfect balance among these features and have related it into the design of their beach bags. An example of such a brand is FIEZKAA.
The KIEZKAA Beach Bag is a waterproof entity built to last for a long time. It is a considerable mesh tote bag designed by Fiekzaa to conveniently keep all your day to day items and those you will need for your next trip to the poolside. Its size is adequate to store the objects of up to five members of your family, with some extra space left. Its exterior design greatly complements the capacity of this tote bag. It comes with large pockets on its exterior which allow users to carry more items with them during a trip. Access into the bag is made effortless thanks to its waterproof zipper design. On the inside, the Kiezkaa features a large pocket for extra valuable items such as your money, phone, and keys.
The mesh used for this beach bag is durable and of high quality. It is also lightweight and can be folded for easy storage whenever the packet is not needed. The best feature of this bag will probably be its waterproof base layer that keeps water from coming into your bag from the bottom. This is extremely useful at the beach or poolside. Keep all your towel and phones safe with the Kiezkaa beach bag and have a great time in the water! Make sure you also check our guide to the best beach chairs. 
Key Features:
Mesh Tote Bag with Pockets & Zipper
Heavy Duty
Lightweight & Foldable
 Oversized Carry Tote Bag for Towels
Specification:
Brand

Fiezkaa

Weight

15.2 ounces
MIYO Large Family Mesh Beach Bag Tote
Do you believe that all beach wagons are the same size, you have another thing coming? Sometimes, we're swamped with several items we can't seem to carry with us wherever we go. There is, however, a storage solution that makes this possible. It is in the form of the Miko Large Family Mesh Beach Bag. This tote bag from Miko is one of the best beach bags in today's market. It offers you the chance to keep all your valuable items in one space until they're needed. It solves all your storage issues in under a minute for a meager price. This is one versatile bag that easily doubles as a grocery, travel and picnic tote bag.
The Miko beach bag is a sturdy reusable beach bag designed with a large capacity for all your roll towels, books, magazines, snacks, sunscreen, hats, children's toys, sunglasses and many more. It features nine exterior pockets that are large enough to accommodate anything conveniently. These compartments help users stay organized at all times, no matter where they are. The interior of this beach bag features a waterproof zippered pocket that can store all your electronics. There is also the non-perspective pocket which is designed to make the contents of your bag invisible to the rest of the world.
The base of this bag is waterproof, and as such, water cannot get into the bag and onto your items. It has a top zipper that is designed to prevent your things from spilling out of the bag. Generally, the Miko tote bag is a lightweight unit that is well suited for vacations. Its shoulder straps are extremely comfortable to use, with hooks made available for your car keys. Purchase the Miko tote bag today and enjoy the benefits of having a storage unit formed from durable, water-resistant polyester with a 12-month guarantee. It is the best gift to get yourself before the summer!
Key Features:
Waterproof inside lining
Unmatched durability
Striking, fashionable design
90-day money back guarantee
Specification:
Brand

MIYO

Model

HL00022

Weight

1.15 pounds
Beach Bag Buying Guide & FAQ
How We Chose Our Selection Of Beach Bags
Brand - The brands selected for this article are some of the leading producers of beach bags and other beach accessories. They comprehend the importance of durability and are fully aware of all the requirements needed in the design of a tote bag. Our list comprises of well-known brands as well as companies that some users aren't familiar with. Some examples are Kauai, Miyo, Rutledge & King.
Quality - Tote bags are meant to be made from heavy duty and high-quality materials. Our team has researched into the many elements that offer extreme durability, and as such, all products mentioned above are recognized globally as the best performing models in today's market.
Comfort  - In choosing our selection of beach bags, elements that offer convenience to users were considered. These elements include the strap handles and their design. The existence of clasps and the use of durable materials for bag straps make the carrying experience worthwhile, mainly when its used for extended periods.
Price - Budget, an extremely vital consideration was made during our selection process. The cost of any beach bag must complement its performance as well as its durability. There are some products however that are incredibly affordable but are more functional and durable than other expensive brands. Every product in this review is budget-friendly and easily appeals to all pockets.
Reviews  - The final aspect we looked into was feedback from users. Every user's experience is different, and this offers us a pool of information to fish from. We paid attention to all types of feedback, and these comments helped in the curation of our list by revealing to us the best models in the market.
Features To Look For In Beach Bags
Keeping your beach gear safe is exceptionally vital since these items are very important for any swimming activity. You must ensure that the beach bag you opt for is durable and robust enough to help you transport all your belongings safely and with ease. Below we discuss some of the essential factors that must be considered while deciding on the best beach bag for you.
Material - There are different materials used to make the best beach bags, with the most popular being cotton. Cotton is easy to wash and features a soft and comfortable texture that is hard to compete with. Cotton is often combined with a mesh material by manufacturers to help reduce the amount of heat within. While the cotton allows for free aeration, the mesh allows sand and water to move freely without passing through the bottom of the bag. Another option is to purchase beach bags made from waterproof materials. These materials are machine washable to help you deal with your messy lifestyle. Since many tote bags are versatile in use, having one that is easy to clean is hugely beneficial. The waterproofing may be found on the bag's exterior or within the container, at its base to be precise. Having a waterproof bottom layer keeps water from seeping in to affect your valuables. These bags are best used at beaches and pool areas.
Straps - The straps of a beach bag are the most vital aspect of the unit since it determines the level of comfort users are provided. It is essential to keep an eye out for the quality of every bag strap, before making a purchase decision. The best types of bags are those with reinforced straps. Generally, wider straps are preferred by many users because they are more comfortable against your skin. The stylish bag brands often make use of full ropes as their handles, and this offers a certain flair to the design.
Pockets - The compartments of a beach bag determine its level of functionality. Some brands provide users additional compartments to store handy items that don't fit into the main storage areas. Usually, the external pockets found in beach bags are many, and they come in different sizes. The interior of a beach bag is designed to be resistant to water, making it ideal for the storage of your electronics.
Capacity - The best beach bag for you is any model that fits all your beach gear and valuable possessions. Before you make a purchase, check the weight capacity of every bag option via its specifications. There are also many user reviews that address the capacity of a beach bag. Generally, beach bags come in similar sizes, with a few being oversized. When choosing, relate the bag's size to what you intend on storing and also to your body size.
Closure - The type of zipper is essential to the security of your valuable possessions. The sturdier the zip model, the safer your items and the lower the risk of breaking jamming.
Stitching - The seams of many bags are incredibly prone to being pulled apart after regular use. After calculating the average load capacity of your beach bag, the next step is to opt for a model that features reinforced stitching. Having such a model allows users to carry more items while standing upright.
Accessories - With the various models of beach bags around, every manufacturer is striving to stand out to customers. To do this, they mostly think out of the box and come up with innovative accessories that offer more to their customers. Some examples are keyholders and bottle openers. Some brands also include free items such as waterproof cases that are great for snorkeling and other water-based activities.
Beach Bag FAQ
Q: Do I need a dedicated beach bag?
A: No, you don't. Tote bags are often designed to be multifunctional; thus, they can be used for the beach, grocery shopping, and other activities.
Q: Can saltwater damage a beach bag?
A: Yes, It can. Saltwater can affect your beach bag, depending on the type of material used to construct.
Q: How do I clean a beach bag?
A: Cleaning of a tote bag will depend on the manufacturer's instructions. Some bags can be placed in a washing machine with ease, while some must be hand washed. For those that demand hand washing, you need to make sure the bag is emptied from dirt and debris before placing it in a mixture of detergent and warm water for a cleanse. Use circular motions to clean your bag, then rinse and wring your bag carefully and dry it in the open.
Sign Up Now
GET THE VERY BEST OF GEARHUNGRY STRAIGHT TO YOUR INBOX