Best American Made Jeans For Men In 2022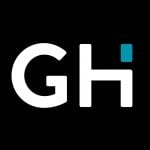 This product guide was written by GearHungry Staff
Last Updated
November 29, 2018
GearHungry Staff
GearHungry Staff posts are a compilation of work by various members of our editorial team. We update old articles regularly to provide you the most current information. You can learn more about our staff
here
.
GearHungry may earn a small commission from affiliate links in this article.
Learn more
Jeans are a staple of the hardworking, all-American hero. They are the most versatile garment you can own, and as long as you know how to rock them – which isn't that hard – you'll be able to pull off a variety of cool, carefree, and rebellious looks. You already know how cool jeans are though. From classic blue to sophisticated indigo, and punk-as-you-like black, there's something for all styles and scenes. The best American made jeans for men are well-represented in every closet across the country, but it never hurts to have more options. If you want to update your wardrobe, recapture your youth, or merely add to your collection, we've got the jeans for you.
The Best American Made Jeans
All American Clothing Co. Dark Stonewash Regular American Made Jeans




Our top pick for the best American made jeans are from the aptly named All American Clothing Co. this pair of Dark Stonewash Jeans come in a regular fit, which is something your dad will be happy to hear – none of this skinny drainpipe nonsense. With them, you can kick back and relax without worrying about what anyone else thinks of how you're dressed.
And why would they? It's not that your jeans show you've given up, but in fact just the opposite. They show you know what you like, and no one else can have an opinion on that. Except, we guess, that they look good. They're a perfect fit for varying sizes, being neither too tight nor too loose, and the gusset construction ensures durability and improves comfort, something that jeans, more than any other pants should provide with ease.
The rivetless design means they can work as both work jeans, casual jeans, and you might just be able to get away with them at a more formal – but not too formal, they are jeans after all – event. To close off, they come with a zipper fly, which isn't as authentic as the button fly – although that might just be our preference – but at least you can trust that the fly will stay closed, whether you're working all day long or on stage playing to the crowd. Be sure to combine this with a cool denim jacket from our list.
Key Features:
Classic relaxed fit
Gusset construction improves comfort and durability
Neither too tight nor too loose
Zipper fly
Rivetless design
Specification:
Brand

All American Clothing Co.

Model

AA101D-w28-i30-$P

Weight

14.5 ounces
Levi's 501 Original Shrink-to-Fit American Made Jeans








Levi's will always have a reputation as a company that develops high quality jeans and these 501 Original Shrink-to-Fit Jeans are no different. The vintage shrink-to-fit method is something that's been around for decades, and these jeans are proof it's not going away anytime soon. The jeans provide a straight leg fit while also offering a regular fit through the thigh which makes them ideal for athletic builds and provide enough mobility not to feel you must walk like some half-completed CGI stickman lost in the world..
For anyone thinking of buying this style of jeans for the first time and feeling a little confused, it's simple enough: you buy your size in the waist and two sizes in the leg. When they arrive, climb into a bathtub filled with water and wait around 20 minutes. Get out and wear them until they've dried, but try not to leave too much drippage around the house. If you don't have a bathtub, you can just wash them, but where's the fun in that?
A timeless style, your dad may have regaled you with stories of hi buying his first pair of jeans and sitting in the tub with the water running just so they fit. Now, that whole process may seem slightly counterproductive, but it's not about convenience or what makes sense, it's about how you get the right look, so who cares if you get a little wet along the way?
Key Features:
Vintage shrink-to-fit method
Straight leg
Sits at waist
Button fly
Regular fit through thigh
Specification:
Brand

Levi's

Model

00501-0000

Weight

1.75 pounds
Buck Mason 36-Month Wash Slim American Made Jeans




There are few brands that sound more like quintessentially American jeans than Buck Mason. Their 36-Month Wash Slim Jeans are a classic style that's sure to match as perfectly with a plain white t-shirt as it is with a smart checkered shirt. For anyone who hates to look too formal, it's an excellent alternative for those times where you don't want to look like you're trying too hard, but also don't want to show up in something that could anyone will slovenly.
But onto the actual look and fit of these stretch jeans. The slim-fit design isn't as restrictive as you might initially expect. This is thanks to soft fabric that gives with each wear, making them more comfortable every time you wear them. For some, they might be a little tight at first, but it's a small price to pay for great fitting jeans in just a few weeks. There's 2% stretch movement, giving you excellent mobility, while the slight room in the thigh contrasts stylishly with the tapered calf for a great slim look and feel.
As for aesthetics, the dull nickel rivets and buttons are a purely classic feature that epitomizes what American made jeans are all about. If you're looking for authenticity in your jeans over everything else, there are few better options than Buck Mason. Be sure to also check out our list of the best men's chinos for more great items like this.  
Key Features:
Slim fit with wear-giving and soft fabric
Dull nickel rivets and buttons
2% stretch movement
Slight room in the thigh
Tapered calf
Specification:
Brand

Buck Mason

Model

36-Month Wash
Stovall and Young The Martin Copper American Made Jeans

Continuing a darker shade of jeans, The Martin Copper from Stovall and Young gives you a slightly (but only slightly) cheaper option if you're looking for that perfect pair of reliable, comfortable, and classic indigo jeans. Crafted using White Oak Cone raw selvedge denim, they're perfect for matching with a pair of tough and rugged leather boots, and perhaps a leather jacket, if you want to go all in. Also included is the selvedge belt loop, which gives them an identifying marker so that people will know you're wearing The Martin Cooper and not some pale imitation.
For quality, the hem is chain stitched and ensures you won't find it fraying anytime soon. The zipper fly is also reliable and durable, but won't be prone to getting jammed and stuck, which all of us guys know is a real drag and potentially a little dangerous. The whole pair of jeans come together with leather crafted in Oregon and the jeans themselves made in San Francisco, showing just how good American products can be, if everyone works together.
Calling something around $185 dollars as mid-range seems just a little silly, but anyone who loves their jeans knows you shouldn't waste your money on anything less than $80 – at the least – at the store. You might pay more for quality, but that quality is something that will last. Our handy guide to the best hiking pants features more great products like this.
Key Features:
White Oak Cone raw selvedge denim
Selvedge belt loop
Chain stitched hem
Zipper fly
Leather made in Oregon, jeans made in San Francisco
Specification:
Brand

Stovall and Young

Model

MARC

Weight

12 ounces
Taylor Stitch The Democratic American Made Jeans




Some guys, particularly those who like to keep in the best shape possible, will often struggle to find a pair of jeans to fit their build. This sucks for them because jeans should be for everybody. Really, jeans are for everybody, you need to find the right fit for you, even if that takes a little while. Enter the Taylor Stitch Democratic Jean.
The difference between democratic and slim fit is how well it fits on more athletic builds, so if you've always wanted to wear jeans, but your quads and calves haven't allowed that to be possible, you're in luck.  These provide a tailored fit that's snug and slim but also leaves enough space for, as they put it, 'the boys', which is hilarious enough for us to want to order a pair for friends, enemies, and people we don't yet have an opinion on.
The medium rise around the waist also won't give you any discomfort, while the button fly and YKK copper shanks (no, not those kinds of shanks) and rivets offer that classic American feel. If you wear these around your dad or grandad, they may very possibly start on one of their always fascinating stories about back in their day. They grew up wearing this kind of denim, and they're thrilled that you've discovered its wonders, too.
For more trendy clothes, check out our selection of the top distressed jeans.
Key Features:
Tailored yet democratic fit
Medium rise design around waist
Cone Mills '68 selvedge
Button fly and YKK copper shanks and rivets
Custom San Francisco map pocketing
Specification:
Brand

Taylor Stitch

Model

Democratic

Weight

13.5 ounces
Rocker Raw Indigo Classic American Made Jeans

Jeans and rock 'n' roll go hand in hand (leg in leg?) and so it's no surprise that these Rock Raw Indigo Classic American Fit look so damn good almost effortlessly, but that's the rock star style for you, isn't it? Coming at you unwashed and untreated – which is a good thing when it comes to jeans – they'll help you embrace your rock star dreams without even having to learn guitar, and if you do know guitar, well, that's just a bonus.
As any great pair of jeans should, the Classic American Fit are guaranteed to age to perfection, giving you the proper authentic worn look that makes it seem like you've spent your years traveling the globe with groupies and lived to tell the tales. Even if you don't want to embrace your inner rock star, they're still ideal for everyday wear. They're well-constructed and durable, and can last more than a few nights out on the town, too.
The vintage chain stitch hem further adds to this way-back-when aesthetic, and will have plenty of people curiously asking where you found them – remember to give us a shout out, yeah? Versatile and hugely popular, they're a pair of jeans you'll only regret missing out on. Love this product? Check out our review of the best tactical pants for our top picks.
Key Features:
Unwashed and untreated
Guaranteed to age to perfection
Hidden selvedge detail in coin pocket
Vintage narrow chain stitch hem
100% leather back patch
Specification:
Brand

Rocker

Model

Classic American

Weight

13.75 ounces
Leftfield Atlas Nihon Menpu Natural Hank American Made Jeans

Our search for the best American jeans is coming to an end, but we still have a few excellent products to offer you before you head out to round up cattle, have a beer, or meet up with your buddies. The Leftfield Atlas Nihon Menpu Natural Hank Jean are a great pair of well-fitting jeans that come with an individuality that other brands of jeans might sometimes overlook in favor of merely producing for the sake of it.
Crafted and designed using a deep-dyed process, you get a varied and unique appearance that immediately catches your eye. Things don't end there, though, and the twill bandana pockets provide you with better durability. Where less expensive jeans might start falling apart, these are built to survive through whatever you throw at them. Whether that's gigs, everyday wear, or a nuclear warfare.
There's also all copper US hardware and hidden rivets that sit humbly in the back pockets. Never one to show off too much, Leftfield put together a modest but still high quality pair of jeans that can suit anyone's style. For an extra ten bucks, you can upgrade to chain stitching, further guaranteeing their durability and, in our opinion, a more classic appeal. Find more great products like this by checking out our guide to the best ski pants.
Key Features:
Deep dyed process gives them varied look
All copper US hardware
Twill bandana pockets increase durability
Hidden rivets in back pockets
Upgrade to chain stitched hem for $10
Specification:
Brand

Leftfield

Model

Atlas

Weight

15.5 ounces
Sign Up Now
GET THE VERY BEST OF GEARHUNGRY STRAIGHT TO YOUR INBOX