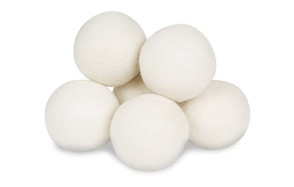 Smart Sheep 6-Pack Wool Dryer Balls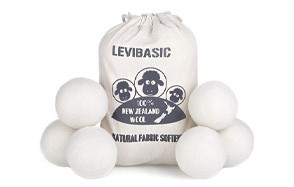 LEVIBASIC 6-Pack Wool Dryer Balls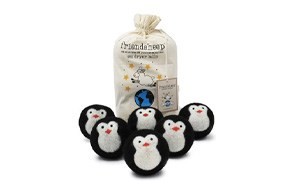 Friendsheep 6-Pack Wool Dryer Balls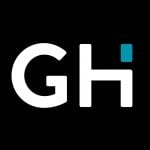 In an era where the realities of climate change are settling in, many homes and families are making efforts to help mitigate their impact. These changes can be a daunting task, but there are many small adjustments you can take that have a considerable impact. Adding something as simple and inexpensive as wool balls for your dryer can save you money and decrease energy usage.
Even if minimizing impact isn't your primary focus, wool dryer balls reduce static, save you money, and have other benefits to your home and laundry room. These powerful tools can save you money on electricity, dryer sheets and reduce drying time rather significantly. To make your life simpler, we've researched and scoured the internet world of wool dryer balls to find the best wool dryer balls on the market and for your home. Scroll down to continue delving into the woolen world of dryer balls with us.
The Best Wool Dryer Ball
Wool Dryer Ball Buying Guide & FAQ
Features to Look for in Wool Dryer Balls
Size - Most wool dryer balls are about the size of a tennis ball, approximately two and a half to three inches in diameter. Look for wool dryer balls that measure at least two and a half inches in diameter. This size allows them to move layers of clothing apart so that drying time lessens as air flows between the layers drying them more quickly. Wool Dryer balls that are too small will not be large enough to separate clothing layers in the dryer. Your dryer balls will eventually shrink over time as they lose bits of fibers. Once your dryer balls become too small, it's time for them to be retired.  It's also perfectly normal to experience small size differences and imperfections in wool dryer balls that are 100% wool or hand felted. Because of the natural material and handmade nature, small differences do occur.
Weight - With wool being a lightweight material, most wool dryer balls weigh very little. A six-pack of wool dryer balls often weighs under two ounces. The lightweight nature of them allows them maximum bouncing in your dryer, which is the action that separates your clothing and makes them so effective at reducing drying time. It's unlikely that you'll find heavy wool dryer balls in your purchasing research, but keep in mind that the heavier they are, the less they will bounce, which will reduce effectiveness.
Eco-Friendly - Wool dryer balls are inherently eco-friendly in several ways. Wool dryer balls are made of well, wool. Wool is a renewable resource that is more eco-friendly than plastic or other materials. Wool dryer balls also decrease drying time with their absorbency and ability to separate clothing layers, thus reducing energy usage by 20 to 30 percent. Some brands and offerings will advertise different percentages. Wool dryer balls are more eco-friendly than plastic ones because of their materials and the fact that they are often compostable once they are out of commission. These babies don't need to live for another one hundred years in a landfill once they have completed their duties in your home.
Drying Time - One of the biggest perks of wool dryer balls is reduced drying time for each load of laundry. This perk saves you money and time. Some dryers do not automatically sense when clothes are dry, so your first few loads with your dryer balls may take some additional monitoring, so your clothes are not over-dried. Lessened drying time often comes in percentages between 20 and 30 percent. If your average load of clothing takes 60 minutes to dry, you should expect 42 to 48 minutes of drying time upon adding wool dryer balls. Less drying time per load means you can complete more laundry loads faster, and those minutes add up over time. The energy savings add up throughout the wool dryer balls' lifetime as well. If you only saw a 12 minutes reduction in drying time, over 1,000 washes, that's still 12,000 minutes saved, which is, in turn, a tremendous amount of energy savings.
Durability - Most wool dryer balls should last you about 1000 washes each or about two to five years, depending on how much laundry is done in your household, making them really durable products! Wool Dryer Balls are ready for retirement to the compost pile once they become scraggly and bits begin to fall off in the dryer. These dryer balls are generally durable but still made of wool and should be stored in a dry place and in an area where they won't snag on other items. When selecting your dryer balls, make sure they are listed to last for at least 1,000 washes or more.
Hypoallergenic - Wool is inhospitable to dust mites and airborne particles, making it a great hypoallergenic material. Because the dryer balls are wool, they are inherently hypoallergenic. If you happen to be allergic to wool, these dryer balls are likely still an option for use in your home. If you are allergic to the bristly fibers in wool, you should be fine when using the dryer balls as long as you do not rub them on your skin. If you are allergic to the natural lanolin found in sheep's wool, you're still in luck! The lanolin is washed away during the manufacturing process, making these safe for use with your clothing.
Wool Dryer Ball FAQ
Q: What are wool dryer balls?
A: Wool dryer balls are balls that you place in the dryer with your laundry as you dry it. The balls help your clothing dry faster as they are absorbent and separate layers of clothing. Less time with the dryer running means you save energy and money. Wool dryer balls are an excellent addition to your laundry room to help your home be more energy efficient. Wool dryer balls also reduce static electricity in your dryer.
Q: Do wool dryer balls work?
A: Yes! Wool dryer balls separate layers of clothing as they bounce around the dryer. The separation allows for better airflow and faster drying times. They are also absorbent, which also helps your clothes dry faster. Wool dryers have added benefits as well, like the ability to add a drop of essential oil to your laundry via your dryer ball, reduced static electricity, and are often compostable once they need to be retired from duty.
Q: How should I use wool dryer balls?
A: Wool Dryer balls are easy to use. Simply open your dryer, add your wet clothing, throw in three to four dryer balls, and start it up! Other nuances of using your dryer balls include making sure to check your laundry's dryness throughout the first through drying cycles with the dryer balls. Wool dryer balls drastically reduce drying time, and if your clothes dryer doesn't stop automatically when your clothes are dry, you will need to make adjustments to your standard drying times. It is best to use wool dryer balls for medium and small loads because you add more to the load. In larger loads, the wool dryer balls can not move around or bounce well enough to reduce drying time and separate clothing layers.
Q: What's the difference between wool dryer balls and dryer sheets?
A: Dryer sheets and wool dryer balls have different purposes. Dryer sheets reduce static electricity and make for softer feeling clothing. Dryer balls do this too. However, the primary purpose of dryer balls is to reduce drying time, which is more eco-friendly. Dryer balls are also sustainable. Dryer sheets are often coated in potentially harmful chemicals and cost more. Each box of dryer sheets costs about $10 and lasts for about 200 loads. Six dryer balls will last about 1,000 loads each and cost a lot less. You can get the same benefit plus more that you get with dryer sheets by switching to dryer balls.
Q: Do wool dryer balls reduce drying time?
A: Dryer balls reduce drying time quite significantly. Three to four dryer balls with your laundry will reduce drying time by up to 20 to 30 percent. They reduce drying time by creating better airflow between clothing and absorbing water throughout the drying process. As your dryer turns, the wool dryer balls bounce; this separates the layers of clothing, allowing air to flow better, drying your clothing faster. The multi-faceted approach of wool dryer balls makes them more powerful than plastic dryer balls or dryer balls made of other materials.