Best Ironing Boards In 2022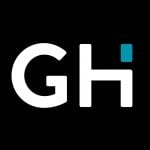 This product guide was written by GearHungry Staff
Last Updated
June 3, 2019
GearHungry Staff
GearHungry Staff posts are a compilation of work by various members of our editorial team. We update old articles regularly to provide you the most current information. You can learn more about our staff
here
.
GearHungry may earn a small commission from affiliate links in this article.
Learn more
Whether you're a domestic goddess or just need something to take the pain out of chores, having a slick and easy to use ironing board can help alleviate a sometimes arduous task and make the time go quicker. If you're more surfboards than ironing boards, however, it can be difficult to know the first place to look when choosing your purchase, which is why we've created this list of the best ironing boards on the market. Whether you revel in the task or it's simply just another job to get ticked of your to-do list, we all want our clothes to be crisp, fresh, and crease-free, which is why it's worth investing in a great piece of equipment.
Our list encompasses some of the more luxurious ironing boards on the market, as well as best for value ones, so you have enough options to make the right decision for you. Our handy buying guide also gives you all the features and information to look out for when making your ironing board purchase. Remember, there are lots of different types and styles of ironing boards, so it's all about seeing which one will be the right fit for you and not leave you feeling hot under the collar…
The Best Ironing Board
Honey-Can-Do Tabletop Ironing Board
Looking for a small ironing board with all the features of a larger one? The Honey-Can-Do table top ironing board is ideal if you live in an apartment or have a smaller laundry area. It can sit perfectly on top of a dining table or coffee table so that you can iron with the television on or sit down. It's especially suited for college students, who might possibly try their hand at ironing every once in a while. It folds away and stores easily, so doesn't ruin your street cred, but works as well as you need it to. With an affordable price point too, the Honey-Can-Do board is a great investment. It also comes with a retractable iron rest, so that you won't burn your dorm carpets or desk. Although not the most durable of ironing boards, it does exactly what it needs to do, without breaking the bank or taking up too much space. Find more useful products that quickly remove wrinkles from your clothes by checking out our guide to the best steam presses.
Key Features:
Retractable iron rest which prevents scorching
Foldable legs
5mm of foam padding
2-year manufacturer's warranty
Specification:
Brand

Honey-Can-Do

Model

BRD-01435

Weight

4.8 Pounds
Minky Homecare Ergo Plus Ironing Board
Specifically designed to provide comfort and enhance performance, the Minky Ergo plus Ironing board simplifies the task of ironing and also ensures excellent results. It is suitable for right-handed or left-handed use. and is uniquely designed to follow the body's natural orientation and arm movements; which ultimately helps to reduce arm and shoulder strain. It comes with a Prozone cover with heat reflective areas that ensures that creases are effectively smoothed out. A felt underlay is added to the surface which creates a smooth surface to iron on. Another unique addition to the Minky Ergo plus ironing board is a low-level steam generator rack which securely holds even when hot. Additionally, the board has non-slip feet that are steady on wooden or laminated surfaces.
This board also comes with a flex cord guide that prevents tangling – you can fasten it into your preferred position on the ironing board. The height of this ironing board can be adjusted to suitably and comes with a rest where you can store your ironed clothes. The framework of Ergo Plus is constructed from high-grade metal and it is balanced on loop legs. With a sleek and contemporary design, this ironing board ranks high for style, convenience and functionality. It comes with a 5-year manufacturer's warranty and is available in three different color options. For more must-have products for your household, check out our guide to the best laundry baskets.
Key Features:
Felt underlay
Stable and strong loop legs
Low-level steam generator rest
Shaped to follow body orientation and arm movement
Specification:
Brand

Minky Homecare

Model

HH40305112M

Weight

13.89 Pounds
Brabantia Steam Rest Ironing Board
Brabantia features again on our list and with clear reasons to as well. This sturdy and robust Steam Rest ironing board comes with lots of additional features, making it a clear winner in any professional's eyes. It also comes with incredibly wide ironing board dimensions, allowing you to iron a much larger area of clothing at one time. The thick cover is robust and strong, giving you peace of mind that you won't scorch or scratch the cover. Although perhaps too large for most, this board is ideal if you have a lot of ironing to get through each week.
Key Features:
Surface cover made from 100%
Adjustable height of seven settings
Safety lock which prevents tipping over
10-year warranty
Specification:
Brand

Brabantia

Model

321924

Weight

19 Pounds
Mabel Home Extra-Wide Ironing Pro Board
This is our premium pick out of all the ironing boards on this list. Although it does have an incredibly high price point, it's clear to see why, with all the additional features. Unique to this board are the shoulder wings, which are also retractable. This means that you can iron a full shirt without having to move it about too much. The Mabel Home board also has adjustable height, robust legs, and an extra wide surface area, giving you endless possibilities when it comes to getting all your ironing done and dusted. For more amazing housework products, check out our guide to the best sewing machines.
Key Features:
Patented Retractable wings
Features a storage basket and clothes hanging rail
Large resistant iron tray
Adjustable height
Specification:
Brand

Mabel Home

Model

8 Easy

Weight

19.7 Pounds
Superior Essentials Wall Mounted Ironing Board
The Superior Essentials Wall Mounted Ironing Board is a good option for users who have space constraints. It is extremely easy to set up as all you have to do is fold the board down when you want to use it and then fold it up after use. It comes with a wooden mounting plate that makes the installation process easy. The ironing boards measure 37 inches by 12 inches which gives you ample space to iron your clothes. Its fashionable design ensues it does not look out of place in any home. Though this ironing board is mounted on a wall, it can be moved and locked in multiple angles. The framework of this ironing board is mainly constructed from steel which makes the product sturdy and durable. A major advantage of this ironing board is that it doesn't have any legs which mean there will be no blemish on your floors.
Key Features:
Easy and fast installation
It can be set up at different angles
Comes with a wooden mounting plate
High-quality steel construction
Specification:
Brand

Superior Essentials

Model

4335433512

Weight

25.1 Pounds
Epica Silicone Coated Ironing Board Cover
Our top choice and best ironing board product on our list is the Epica Silicon Coated ironing board cover. This absolute beauty is scorch and scratch resistant, giving you peace of mind when you have a heavy load to get through. Although not a complete board, the silicone coated cover fits almost any regular sized board, with elasticised edges and hooks to ensure you get that perfect hold. It's a great way to upgrade your current iron table, without the additional cost of a full board. Even if you have a wide ironing board, this will stretch to fit, without losing performance value. It features as the best choice on our list for a reason; it's affordable, heavy duty, and comes with a two-year warranty. Not only reducing the wrinkles on your clothes, but your stress lines too! For quick ironing solutions, check out our guide to the best clothes steamers.
Key Features:
Two-year warranty
Robust and heavy-duty silicone cover
Elasticised edges and hooks so that you can fit it to any board type
Silver silicone material reflects the heat, so your clothes iron quicker
Easy to iron without risk of scorching or scratching to the cover
Incredibly thick, so no indents from the board are caused
Specification:
Brand

EPI

Model

SYNCHKG062874

Weight

12.6 Ounces
Homz Contour Cover Stable Ironing Board
With a quirky, modern design and simple appearance, the Homz Contour ironing board is ideal if you need something that irons well and gets the job done. Although it doesn't come with any extras, such as an iron holder or sleeve board, the 100% cotton cover means that your clothes will be wrinkle free in seconds and you can get through loads quickly. The steel construction of the actual board means it's built to last and incredibly durable, giving you peace of mind that your board will stand the test of time. You might need to invest in a better cover along the line, but the sturdy legs and protection feet covers will keep going. The steel can also withstand high temperatures of heat, so if you have a high performance steam iron, there's no need to worry. There's also a quick release lever which means you can assemble the board in seconds.
Key Features:
100% cotton cover
Strong steel base for durability
Can withstand a high level of heat
Sturdy legs and protective feet cover
Handy level to collapse and assemble the board
Simple and modern cove design
Specification:
Brand

Homz

Model

4830802

Weight

9 Pounds
Whitmor Tabletop Ironing Board
Whitmor Tabletop is a cute little board ideal for travelling and college students. It's extremely affordable, so allows you to transport it around and not worry too much about damaging it. The small design means it fold away easily and stores in cupboards and on top of shelves, or it can hook onto the back of a door, keeping it out of the way. It's affordable price point means that it's a great option for law students, as well as perhaps an extra board in the home for those quick fixes and touch ups.
Key Features:
Scorch resistant
Tabletop design
Simple and easy to assemble
Ideal for dorms and college students
Can be stored easily
Perfect when travelling
Specification:
Brand

Whitmor

Model

6152-5290

Weight

2.15 Pounds
This sturdy board comes from a top-rated brand and although the price point might be a little high, it's worth it for something of such great quality. With adjustable height features and sturdy legs, the Brabantia is ideal for most homes and comes with non-slip feet, so that your safe in the knowledge that your board won't move during an intense ironing session – as well as protecting your floors. This folding ironing board stores away easily, if you have the space. It also makes a perfect housewarming gift for your loved ones.
Key Features:
Wide ironing surface for all clothes
Sturdy legs and protective feet covers
Iron holder
Adjustable working height
Unique cover design
Child safety lock, to prevent board from collapsing on them
Specification:
Brand

Brabantia

Model

310102

Weight

0.32 Ounces
Reliable The Board 2-in-1 Pressing Table and Ironing Board
This 2-in-1 press table and ironing board is ideal for the more professional of you. The Reliable The Board is incredibly robust and sturdy and perfect for those larger loads. Although a lot heavier than most, this board can help you move through a pile of ironing in no time. It also comes with a handy laundry rack as well, so you can grab and go, or place your freshly ironed clothing there. It's probably the most expensive ironing board we've seen, so best suited for those of you with a lot of ironing or if you run a washing/ironing service. Find more products that will help you keep your home spotless and organized by checking out our guide to the best robotic vacuum cleaners.
Key Features:
Both a pressing table and ironing board
Sturdy and strong in design
Double legs for durability
Sleek and modern design
Additional extras, such as iron support and laundry rack
Wide surface for more ironing
Specification:
Brand

Reliable

Model

300LB

Weight

29 Pounds
Ironing Board Buying Guide
There are a number of features you should look out for when purchasing your ironing board. Some of the most important ones include:
Surface Area – does the board come with a large enough surface area for all your different types of clothing? If not, you need to address whether you would be comfortable working on a smaller surface. The larger the surface area, the more material you can iron – but the heavier the board might be, making it harder to transport around the house.
Stability - how strong are the legs? Will the board move and shake whilst ironing? This is an important factor as you don't want to be frustrated when ironing, as this might prevent you from enjoying the task in the future (if that's possible anyway!). Some boards come with dual or double legs, giving you peace of mind that it won't move about.
Adjustment – if it's important to you to have a board that can adjust in height, especially if you like to sit down sometimes to iron, make sure you read the product specification thoroughly. Having an adjustable ironing board can ensure you don't have any pain in your back when ironing and gives you more options.
Iron Holder – often overlooked when purchasing an ironing board is whether or not it has an iron holder. This is a great asset to have during your ironing sessions, as it means you can put the iron down with ease and without fear of burning or scorching any surfaces, or the cover of your board.
Types Of Ironing Boards
If you're looking for a new ironing board, then you might want to learn about the different types that are out there. Sometimes it's worthwhile investing in a couple of different types, one for heavy loads of ironing and another for those small touch-ups.
Folding Ironing Board – a folding ironing board is what you're probably used to; a traditional board with legs, that can fold away. These can either be large or small but will range from around 110 x 30cm to 135 x 49cm. Usually, a larger one is more efficient when it comes to ironing shirts, as you can do more in one go. Most folding ironing boards come with additional extras too, such as an iron holder, laundry shelf, and storage hangers.
Built-In – these are great for saving space and will generally be built into a cupboard, wardrobe or door. They're perfect if you don't want to constantly set up an ironing board every time it comes to do a load. They can be stored easily, but also means you might not be able to take it with you when traveling or moving house. They also might not be as high in quality as a traditional board.
Table Ironing Board – ideal for students and those living in smaller homes, a table ironing board allows you to store it away easily and tend to be lightweight too. They're also great if you just need to touch up a shirt quickly and don't want to have to get out your large ironing board. They tend to be lower quality than a large board and might not stand the test of time either. You might also struggle to buy replacement covers for them, because of their size.
How To Iron Without Creases
One of the most important things to remember is not to let your clothes get too dry. Letting them sit for days after you've taken them out of the washing machine or dryer can cause you more stress along the line. The more time clothes have to sit and gain creases, means the more difficult it is to get those wrinkles out. When clothes are slightly damp, they will iron a lot easier and will dry through the heat from the iron. You should also ensure that your iron comes with a steam attachment or you have a spray bottle to hand. This will soften up the clothes further, and help reduce the number of creases, as well as make them easier to remove. If you use a tumble dryer, make sure you shake your clothes out after drying them. This will remove any heavier wrinkles and make ironing all that easier. Ensure you don't overfill the dryer too – or the washing machine. This can cause clothes to scrunch up to fit in, creating more creases and making it more difficult to iron.
Sign Up Now
GET THE VERY BEST OF GEARHUNGRY STRAIGHT TO YOUR INBOX