Last updated:
09 Nov 2020
14 Best Ironing Boards (Review) In 2021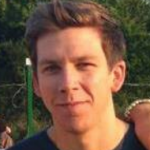 This product guide was written by Jordan Carter
Whether you're a domestic goddess or just need something to take the pain out of chores, having a slick and easy to use ironing board can help alleviate a sometimes arduous task and make the time go quicker. If you're more surfboards than ironing boards, however, it can be difficult to know the first place to look when choosing your purchase, which is why we've created this list of the best ironing boards on the market. Whether you revel in the task or it's simply just another job to get ticked of your to-do list, we all want our clothes to be crisp, fresh, and crease-free, which is why it's worth investing in a great piece of equipment.
Our list encompasses some of the more luxurious ironing boards on the market, as well as best for value ones, so you have enough options to make the right decision for you. Our handy buying guide also gives you all the features and information to look out for when making your ironing board purchase. Remember, there are lots of different types and styles of ironing boards, so it's all about seeing which one will be the right fit for you and not leave you feeling hot under the collar…
The Best Ironing Board
Ironing Board Buying Guide
There are a number of features you should look out for when purchasing your ironing board. Some of the most important ones include:
Surface Area – does the board come with a large enough surface area for all your different types of clothing? If not, you need to address whether you would be comfortable working on a smaller surface. The larger the surface area, the more material you can iron – but the heavier the board might be, making it harder to transport around the house.
Stability - how strong are the legs? Will the board move and shake whilst ironing? This is an important factor as you don't want to be frustrated when ironing, as this might prevent you from enjoying the task in the future (if that's possible anyway!). Some boards come with dual or double legs, giving you peace of mind that it won't move about.
Adjustment – if it's important to you to have a board that can adjust in height, especially if you like to sit down sometimes to iron, make sure you read the product specification thoroughly. Having an adjustable ironing board can ensure you don't have any pain in your back when ironing and gives you more options.
Iron Holder – often overlooked when purchasing an ironing board is whether or not it has an iron holder. This is a great asset to have during your ironing sessions, as it means you can put the iron down with ease and without fear of burning or scorching any surfaces, or the cover of your board.

Types Of Ironing Boards
If you're looking for a new ironing board, then you might want to learn about the different types that are out there. Sometimes it's worthwhile investing in a couple of different types, one for heavy loads of ironing and another for those small touch-ups.
Folding Ironing Board – a folding ironing board is what you're probably used to; a traditional board with legs, that can fold away. These can either be large or small but will range from around 110 x 30cm to 135 x 49cm. Usually, a larger one is more efficient when it comes to ironing shirts, as you can do more in one go. Most folding ironing boards come with additional extras too, such as an iron holder, laundry shelf, and storage hangers.
Built-In – these are great for saving space and will generally be built into a cupboard, wardrobe or door. They're perfect if you don't want to constantly set up an ironing board every time it comes to do a load. They can be stored easily, but also means you might not be able to take it with you when traveling or moving house. They also might not be as high in quality as a traditional board.
Table Ironing Board – ideal for students and those living in smaller homes, a table ironing board allows you to store it away easily and tend to be lightweight too. They're also great if you just need to touch up a shirt quickly and don't want to have to get out your large ironing board. They tend to be lower quality than a large board and might not stand the test of time either. You might also struggle to buy replacement covers for them, because of their size.
How To Iron Without Creases
One of the most important things to remember is not to let your clothes get too dry. Letting them sit for days after you've taken them out of the washing machine or dryer can cause you more stress along the line. The more time clothes have to sit and gain creases, means the more difficult it is to get those wrinkles out. When clothes are slightly damp, they will iron a lot easier and will dry through the heat from the iron. You should also ensure that your iron comes with a steam attachment or you have a spray bottle to hand. This will soften up the clothes further, and help reduce the number of creases, as well as make them easier to remove. If you use a tumble dryer, make sure you shake your clothes out after drying them. This will remove any heavier wrinkles and make ironing all that easier. Ensure you don't overfill the dryer too – or the washing machine. This can cause clothes to scrunch up to fit in, creating more creases and making it more difficult to iron.
The best!
Gear, gadgets & stuff for men
Straight to your inbox