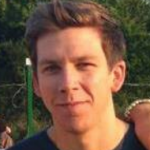 Picture the scene: You wake up, you've overslept, you have an interview soon, an interview that has the potential to change your life forever. You've clearly impressed them, this final stage is just a formality but still you are rushing, quick shower, why didn't you shower last night? Underwear, pants, socks all on, you'll be fine. You open the closet and oh man. Your lucky shirt, your only clean shirt: wrinkled. Maybe they won't notice if you throw a sweater over it. But it's one hundred degrees outside,. All seems lost, until you spot it sitting on the shelf, a years old Christmas present that you've never used but now in your time of need comes to your rescue. The Clothes Steamer. The perfect quick solution to wrinkles of all sizes. Clothes steamers are fast and effective ways of removing wrinkles and creases from clothes in a matter of minutes. Don't risk messing up important meetings ever again and check out our picks for the best clothes steamers.
The Best Clothes Steamer
Rowenta Master Valet Garment Clothes Steamer
See More Reviews



Clothes steamers are not just essential for nailing job interviews, though. In a lot professional environments, you need to look good all the time and so it is vital that you have a great quality clothes steamer that will guarantee a smart and stylish look every single time to impress clients, coworkers and yourself.
Our top pick for the best garment steamer comes in the form of the Rowenta Master Valet Garment Steamer. This product produces a decent but not suffocating amount of steam – you don't want to feel like you're in a sauna, after all – and also comes with a rotating hanger to make steaming the back of your shirts, pants or socks (we guess?) much easier.
Key Features:
Rotating hanger
Adjustable pole for easy storage
Easily removable tank for quick refill
1-hour of use
Large steam head
Specification:
Brand

Rowenta

Model

1830005048

Weight

16.2 pounds
High steam output
Foot operated on / off switch
Heats up in about 1 minute
Only one steam setting
Hanger can get in the way
Too small for taller users
iSteam 4-in-1 Clothes Steamer
See More Reviews

See More Reviews



Sometimes you need to get your clothes steamed in a pinch. It could be on the way to a wedding, big event, or during a business trip where you are a thousand miles away from your trusty home steamer. For these situations, it is helpful to have a portable clothes steamer so you can look as good as you would at home without having to lug around your vertical clothes steamer that is sitting so patiently at home.
iSteam's handheld clothes steamer is a 4-in-1 product that combines easy-to-use functions with personalization features to offer you one of the best travel steamers on the market. For those of you who don't have the time, energy or patience to get your clothes ironed after washing them, a portable steamer is a great way of speeding up the process and ensuring that you don't look like you crawled out of a ditch.
Key Features:
High speed steaming
Automatic shut-off
Easily portable for worldwide steaming
60 second heat-up time
Versatile enough for all types of clothes
Specification:
Brand

iSteam

Model

AC23

Weight

1.2 pounds
Perfect travel companion
Fast results
12-month warranty
Sometimes spits water out
Tank not large enough for hours of use
Jiffy Garment Clothes Steamer
See More Reviews



Our premium pick is Jiffy's J-200 Garment Steamer which might not look as sexy as the other products on this list but will still do the job when presented with all kinds of clothes to steam their wrinkles into oblivion.
A great home steamer, this product will last you through years of use, through old shirts, new V-neck shirts and shirts you have borrowed from friends when laundry day passed you by. It comes with an easy-fill tank that will give you up to 1 hour and 30 minutes of steaming per fill and the metal head version (it also comes in plastic) can work like an iron if you need it (but be careful!)
Key Features:
Plastic outer housing for durability
1 hour 30 minute steam time per tank fill
2-minute heat up time
¾ gallon tank, 2.84 liters
No drip check valve system
Specification:
Brand

Jiffy Steamer

Model

1221

Weight

17 pounds
Great steam production
Long lasting tank
Fast heat-up time
Cumbersome handle
Garment hanger moves too much
Tedious to empty tank and replace water
PureSteam Portable Fabric Steamer
See More Reviews

See More Reviews



When looking for a travel clothes steamer, the PureSteam (not to be confused with PurSteam) from Pure Enrichment is a great product to consider. Designed with an improved nozzle to distribute steam evenly and consistently, you can watch your clothes become wrinkle free in no time at all right before your eyes.
The product is small enough to pack into your suitcase or backpack for when you need to travel across the country or the world for work and can help you show up to meet clients and need to impress. If you are in a hurry, then the PureSteam can get your clothes sorted in a matter of minutes, while still delivering great results each time.
Key Features:
Fast heat up time – under 2 minutes
Up to 10 minutes of steaming
Easy-to fill tank
Improved design for better results
Excellent for traveling
Specification:
Brand

Pure Enrichment

Model

PEMINISTM

Weight

1.25 pounds
Speedy heat-up time
Perfect travel companion
Automatic shut off when too hot or low on water
Filling up to max water line starts on / off cycling
Small tank – only enough for 2 – 3 shirts
Water can spill if held at upright angle
PurSteam Heavy Duty Garment Steamer
See More Reviews

See More Reviews


With a tagline such as The World's Best Steamers, you should hope that PurSteam can back up what they claim. They also claim that Heavy Duty Garment is the ultimate steamer in the whole of the USA. At the very least, we can admire their confidence.
But talk is cheap (as is the product, which is a nice bonus), but it appears that PurSteam actually do practice what they preach. This is a great vertical steam iron that is easily to set up, easy to use, and easy to store. It comes with several helpful features that make the whole steaming experience so much simpler. These include the built-in clothes hanger to hold the clothes in place and save you doing some weird rain dance trying to get just one shirt steamed.
Key Features:
Easy setup
Built-in clothes hanger
Lightweight
Easy switch on / off button
4 level steam adjustment
Specification:
Brand

PurSteam World's Best Steamers

Weight

2.2 pounds
4 different steam settings
30% more steam flow
Burn prevention safety cap
Steam always on between level changes
Wheels can get stuck on carpet
See More Reviews

See More Reviews



If you are looking for excellent value in your portable or regular steamer then look no further than URPOWER's portable garment steamer. Topping out at just $25.99, this is the best value for steamers of any kind on this list while still managing to deliver excellent quality to keep you clothes crease-free.
Unlike other portable steamers on this list, the URPOWER comes with a large water tank to provide longer steaming times and more crisp, clean clothes to show off all over the world. It has been designed with convenience along with a great features that put your safety first and prevent burns.
Key Features:
Revolutionized design
Fast-heat
7 – 10 minutes of continuous steaming
Compact enough to take anywhere in the world
2-year warranty
Specification:
Brand

URPOWER

Model

UGT-01

Weight

1.2 pounds
Easy to use
Easily transportable
Fast-wrinkle removal
Edges of clothes don't steam as well
Long cool-down time
Not suitable for all fabrics
Lemontec Portable Steamer
See More Reviews

See More Reviews



This portable steam iron is one of the most powerful and effective steamers available and comes with an 180 ml tank to ensure you can steam more clothes for longer. It is small enough to use when away from home but also effective enough to double as your every day fabric steamer at home.
It is lightweight and compact enough to comfortably fit in your backpack if you are taking just a short trip and comes with a long two-point cable, meaning there is no need to carry around awkward extension cords. The steamer is also fast acting, taking just over a minute (around 70 seconds) to heat up and will give you 9 minutes of steaming on a full tank.
Key Features:
Larger tank than other portable steamers
Fast heat up time
New nozzle design produces better results
Travel-sized
Up to 9 minutes of steaming
Specification:
Brand

Lemontec

Weight

1.2 pounds
Compact for easy storage and transportation
Works just as well as traditional iron
Fast heat up time
Ensure you clean out tank when not in use
Larger tank makes it heavy on the wrists when holding
Conair ExtremeSteam Fabric Steamer
See More Reviews
See More Reviews



Not based on the Nicolas Cage film (imagine that, though), but instead just a fabric steamer that looks like a droid out of Star Wars and can still steam your clothes to perfection. It works just as well as one that you would find in any garment shop across the country and heats up in just 30 seconds for fast and efficient steaming which creates an argument for it being in the running for the best handheld steamer available.
Conair ExtremeSteam is easy to fill and is lightweight to take anywhere you go if you need to, as well as having an ample cord length to prevent having to drag around extension cables. Unlike some steamers, it comes with a trigger button so that you don't waste any water and can steam more clothes than you expected and with its Dual Heat technology, you get steam that is 30% hotter than other steamers.
Key Features:
Easy to use
Lightweight
Long power cord
3 removable attachments
Dual Heat technology makes steam 30% hotter
Specification:
Brand

Conair

Model

GS23RS

Weight

2.2 pounds
30% hotter than previous models
70 second heat up feature
Low and high temperature settings
Might break after six months to a year
Sometimes spit water
Pipe can get clogged
PurSteam Elite Garment Steamer
See More Reviews

See More Reviews



This heavy duty standing steam iron comes with a 61 ounce tank that heats up in under a minute and will give you enough steam to last for up to one whole hour. It is made from durable plastic to ensure a long life and save any unfortunate breakages during your years of steaming. The initial setup takes only ten minutes! And most of that will be spend filling up the tank itself.
The steady steam production eliminates wrinkles easily and works with a number of fabrics that other steamers might struggle with. This includes both flannel and cotton, which are often the bane of many ironers out there.
Key Features:
Massive 61 ounce tank
Fast heat up time (45 – 60 seconds)
Durable plastic casing
Simple set up and operation
60 minutes worth of stable steam
Specification:
Brand

PurSteam

Model

FBA_B00JP45F7U

Weight

2.2 pounds
Defeats deep creases
Works with all kinds of fabric
Clothes hanger for easier clothes steaming
Extender not long enough
Cord can get in the way when not in use
See More Reviews

See More Reviews



When it comes to portable products, this is up in being consider the best steamer available. It does not spit water out and can be used within just 30 seconds to get you out of a tight spot if you find yourself running late.
If you have a lot of clothes to be steamed, then this tank is large enough to get through at least 3 shirts, depending on their size and how thorough your steaming habits are. It also comes with a locking feature to keep the steam operational during and not give your thumb a nasty cramp. The material and overall design is compact so you can even take it with you on longer trips to get rid of any transportation wrinkles that might have occurred.
Key Features:
Preheats in 30 seconds
Leak-proof design for your safety
Versatile with number of different fabrics including linen, cotton, polyester and nylon
Easily portable
12 month warranty
Specification:
Brand

Beautural

Model

Steamer

Weight

2.09 pounds
Swivelling cord for excellent maneuverability
Fast heat up time
Large tank capacity
Slightly heavy for its size
Cumbersome tank filling
Clothes Steamer Buying Guide
How We Chose Our Selection of Clothes Steamers
When considering how to select the best clothes steamer for you we looked at many different factors that we know customers consider when trying to decide which is the best steamer for them. Everybody is different of course, but there are some features in steamers that are universally searched for that can be deal breakers when searching for the ideal steamer.
Quality - Quality should be at the top of everybody's list. The quality of the steamer will determine if you can use this for years to come or if you will need to replace it in a month.
But what is quality? It can be a lot of things. Some people associate quality with the materials used, others believe that quality is dictated by the price (we'll get to that soon). To get the best idea of what makes a quality steamer, we considered this as well as how effective the steamer is at actually doing its job.
At the end of the day, that is what you are looking for. You want a steamer that will remove the wrinkles from clothes each and every time, even if you are in a bit of a pinch for time. Steamers need to be able to steam out the wrinkles and so above all else this is what we looked for when considering their quality.
Brand - Brands can be weird. There are some brands that build and excellent reputation and are supposedly the best of the best, but when you seek out information you are bombarded with others telling you that this brandis a rip off or that brand is merely living off its reputation. Whatever it is about brands it is necessary to be careful.
So we did our research. We looked into steamers and tried to identify if the brand was trustworthy, what its track record was like and if they specialized in steamers or just wanted to add them to their already massive range of products.
You might be surprised to see that some brands that you might be familiar with are absent from this list, but rest assured that we've done our homework and we are confident that we have selected only the most reliable, durable and effective brands that are around.

Reviews - Yeah we know, reviews can be hard to trust, especially in the internet age where it has become a trend for people to place the 'I am not getting paid to write this' disclaimer at the top of the review. But the majority of the time you can put your trust in the people and this is what we did when looking for the best home steamer.
When looking for the best fabric steamer, we considered how many five star reviews we saw but were also wary of the one star reviews. Typically, people will only leave reviews if they were amazed or completely let down by a product and the negative reviews are often more volatile than the positives. If the average was above 3.8 stars and had a high enough majority of reviews then we felt that we could be confident in considering it one of the better products out there.
Many of the negative reviews also failed to explain why the product deserved such hate. Those that did go into detail appear to have received a defective product and perhaps decided that it was just not worth using, oh well.
Price - Price is always something we look at when it comes to deciding the best products. We want to ensure that the price you pay is worth it, but also don't want to suggest you buy an inferior product simply because it is cheap. Quality and price often go hand in hand and you can normally tell if a product is cheaply made or not due to its materials.
We also do not want to you pay over the odds for a product merely because of the brand. This process can be tricky as we need to identify what should be considered decent value for money, for what it does and if there are similar products that are not only cheaper but better, too.
Features To Look For In Clothes Steamer:
If you are looking into purchasing a clothes steamer then you need to consider the following to ensure that you get the best product for you.
Reservoir Capacity - Are you planning on steaming a lot of clothes at once or are you satisfied with simply doing little bits here and there. Normally, this will depend on your job. If need a shirt and tie every day, then you'll be going through shirts much quicker than if you didn't wear a shirt to the office.
Heat Up Time - Do you feel like you are always in a hurry? The heat up time can save you crucial minutes if you are running late or forgot to steam your shirt the day before. Most products heat up in under a minute, but some can be as long as two.
Steam Time and Temperature - Much like the heat up time the temperature and steam time can save you precious minutes in the morning. Steam time determines how quickly wrinkles are removed and the temperature decides how how it gets. The hotter the iron the quicker you'll be looking smart.
Reach - If you are on the taller side then you want to be able to steam with comfort. Some standing clothes steamers do not have adjustable poles so look out for that and try to measure just how tall you are compared to the steamer before purchase. Check the dimensions.
Portability - If you travel a lot for work then you'll no doubt want a clothes steamer with you so you don't need to use gross hotel irons. The more portable the better so it doesn't take up too much room on longer trips.
Cord Length - Some plug sockets can be far away from any adequate space. Save yourself bringing an extension cord and grab yourself a steamer that has decent cable reach.

Types of Clothes Steamer:
Standing Steamer
The standing steamer works on a pole and has a pipe that runs from the tank to the head. It is called a standing steamer because it stands and will typically come with a garment hanger that attached to the top.
Handheld Steamer
Handheld steamers are exactly what the name suggests. They are smaller than standing ones and won't steam as long or hold as much water, but they are ideal for traveling and are small enough to pack in a suitcase or backpack.
Steamer vs Iron
Nobody really enjoys ironing as it can take too long, means getting the ironing board out and some clothes can be awkward to iron properly. A steamer will allow you to get rid of creases by relaxing the fabric and will take less than half the time you are used to. However, the garments won't get that same pressed look as the iron. If you are willing to sacrifice this, then steamers are the one for you.
Tips & Tricks for successful Steaming
Don't over steam
Don't get too close
Don't tip the steamer more than 45 degrees
Check the fabric is steaming-suitable
Don't steam while you are wearing the clothes.
Clothes Steamer FAQ
Q: What is a Clothes Steamer?
A: A clothes steamer is a device that uses steam to remove wrinkles from clothes. They come in both standing and held versions and are often used in place of an iron.
Q: Can you steam all clothes?
A: You can steam most fabrics and therefore most clothes. But you cannot steam suede, waxed jackets or materials that might melt such as plastic.
Q: Can a Clothes Steamer remove spots?
A: Yes! The steam will dissolve the spots if you have been too liberal with your sauces at dinner, but it might be best to try washing it away with soap and water first.
Q: How to clean a Clothes Steamer?
A: Get your steamer to last longer by only using distilled water to prevent limescale. To clean the tank you can use white distilled vinegar heated up a and shoot the vinegar through the head into the sink until it is all gone.
Sources: