Best Steamers for Clothes in 2022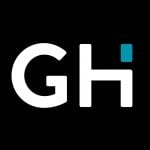 This product guide was written by GearHungry Staff
Last Updated
August 23, 2018
GearHungry Staff
GearHungry Staff posts are a compilation of work by various members of our editorial team. We update old articles regularly to provide you the most current information. You can learn more about our staff
here
.
GearHungry may earn a small commission from affiliate links in this article.
Learn more
Picture the scene: You wake up, you've overslept, you have an interview soon, an interview that has the potential to change your life forever. You've clearly impressed them, this final stage is just a formality but still you are rushing, quick shower, why didn't you shower last night? Underwear, pants, socks all on, you'll be fine. You open the closet and oh man. Your lucky shirt, your only clean shirt: wrinkled. Maybe they won't notice if you throw a sweater over it. But it's one hundred degrees outside,. All seems lost, until you spot it sitting on the shelf, a years old Christmas present that you've never used but now in your time of need comes to your rescue. The Clothes Steamer. The perfect quick solution to wrinkles of all sizes. Clothes steamers are fast and effective ways of removing wrinkles and creases from clothes in a matter of minutes. Don't risk messing up important meetings ever again and check out our picks for the best clothes steamers.
The Best Clothes Steamer
PurSteam Elite Garment Steamer
This heavy duty standing PurSteam Elite Garment Steamer comes with a 61 ounce tank that heats up in under a minute and will give you enough steam to last for up to one whole hour. It is made from durable plastic to ensure a long life and save any unfortunate breakages during your years of steaming. The initial setup takes only ten minutes! And most of that will be spend filling up the tank itself.
The steady steam production eliminates wrinkles easily and works with a number of fabrics that other steamers might struggle with. This includes both flannel and cotton, which are often the bane of many ironers out there. The steamer is less expensive than more popular big brands, but that does not mean that PurSteam have skimped on quality. With a fast setup and excellent steaming results, you get way more than your money's worth with the Elite Garment Steamer. To add life to the product, consider using distilled or filtered water in the tank.
Key Features:
Robust, powerful and sturdy steamer with 1500 W performance
Large capacity 1.8-liter water tank produces steam in under 60 seconds
Steam powerful enough to kill 99.9% of all germs to
60 minutes of stable steam generated from one tank of water
Collapsible adjustable hanger attachment and handheld steam board included
Specification:
Brand

PurSteam

Model

FBA_B00JP45F7U

Weight

2.2 pounds
Defeats deep creases
Works with all kinds of fabric
Clothes hanger for easier clothes steaming
Extender not long enough
Cord can get in the way when not in use
Jiffy Garment Clothes Steamer
Our premium pick is Jiffy's J-200 Garment Steamer which might not look as sexy as the other products on this list but will still do the job when presented with all kinds of clothes to steam their wrinkles into oblivion.
A great home steamer, this product will last you through years of use, through old shirts, new V-neck shirts and shirts you have borrowed from friends when laundry day passed you by. It comes with an easy-fill tank that will give you up to 1 hour and 30 minutes of steaming per fill and the metal head version (it also comes in plastic) can work like an iron if you need it (but be careful!)
It is also great as a commercial steamer for anyone in retail who wants to ensure their display clothes bring customers in, not turn them away. The J-2000 is a long lasting and reliable product that will produce a great amount of steam to get your clothes wrinkle free in no time at all. You may also be interested in some of these quality handheld steam cleaners from our list; check them out.
Key Features:
Plastic outer housing for durability
1 hour 30 minute steam time per tank fill
¾ gallon tank, 2.84 liters
No drip check valve system
Specification:
Brand

Jiffy Steamer

Model

1221

Weight

17 pounds
Great steam production
Long lasting tank
Fast heat-up time
Cumbersome handle
Garment hanger moves too much
Tedious to empty tank and replace water
Conair Turbo Extreme Steam Hand Held Fabric Steamer
Whether you're on the road or you don't have space for a full-sized steamer at home, the Conair Turbo Extreme Steam offers impressive steaming power in a compact package. With five steaming settings, you can use it on every garment in your wardrobe, from thin t-shirts to denim jackets. Plus, it comes with three removable attachments – a silicone band, bristle brush, and delicate fabric spacer – allowing you to get super accurate with your steaming. 
Of course, you can't expect the same steaming power as you'd get from a floor-standing steamer. However, you won't be left wanting with 1875 watts of power. It takes just 40 seconds to heat up and provides up to 20 minutes of steam time.
Key Features:
1875 watts
Five steaming settings
Three removable attachments
40 seconds to heat up
20 minutes of steam time
Kills 99.9% of germs and bacteria
Specification:
Brand

Conair

Model

CNRGS59

Weight

3.16 pounds
High-quality attachment
Powerful steaming
Impressive steaming time
Kills germs as well
Hilife HL7 Steamer for Clothes
The Hilife HL7 Steamer is the perfect entry-level clothes steamer. It's designed to be a no-frills steamer to help you get your clothes in better shape before you leave the house. If you're looking for something professional, you'll have to spend a little more. The thing we love most about this steamer is how easy it is to use – it's not overburdened with complicated settings. Instead, it just has a simple on/off switch, which means anyone can figure it out. 
With a 240ml water reservoir, you get about 15 minutes of steaming before it needs refilling. It has an ample 700 watts of power and comes with a nine-foot power cord, making it easy to move around as you work. As we said, this isn't the kind of steamer used on clothes before the New York Fashion Show but if you want your clothes to look crisper and last longer, it will certainly do the job. 
Key Features:
700 watts
240ml water reservoir
15 minutes of steaming
Simple on/off switch
9ft power cord
Specification:
Brand

Hilife

Model

HL7

Weight

1.7 pounds
Competitively priced
Super easy to use
Lasts long enough
Not that powerful
Not very accurate
iSteam 4-in-1 Clothes Steamer
Sometimes you need to get your clothes steamed in a pinch. It could be on the way to a wedding, big event, or during a business trip where you are a thousand miles away from your trusty home steamer. For these situations, it is helpful to have a portable clothes steamer so you can look as good as you would at home without having to lug around your vertical clothes steamer that is sitting so patiently at home.
iSteam's handheld clothes steamer is a 4-in-1 product that combines easy-to-use functions with personalization features to offer you one of the best travel steamers on the market. For those of you who don't have the time, energy or patience to get your clothes ironed after washing them, a portable steamer is a great way of speeding up the process and ensuring that you don't look like you crawled out of a ditch. The iSteam comes at a great price so you don't need to break to bank to look good and provides you with enough water to steam 2 shirts with one fill so you can just focus on steaming at quick intervals throughout the day when you have the time. 
Key Features:
High speed steaming
Automatic shut-off
Easily portable for worldwide steaming
60 second heat-up time
Versatile enough for all types of clothes
Specification:
Brand

iSteam

Model

AC23

Weight

1.2 pounds
Perfect travel companion
Fast results
12-month warranty
Sometimes spits water out
Tank not large enough for hours of use
PurSteam Garment Steamer For Clothes
If you are looking for a lightweight and portable solution to your steam cleaning needs, then this compact PurSteam handheld model is ideal. Fitted with a powerful 900W heating element, it's easy to use and heats up thoroughly in just 90 seconds, beginning to produce steam after only 1 minute.
It works will plain old, ordinary tap water and doesn't require any additives. With a uniquely shaped design, it's easy to hold and operate without any tipping or spillage. Overall it can hold a maximum of 180ml of water to produce steam and is gentle enough to use on even your more delicate fabrics.
Ideally suited as a travel steamer, it's also conveniently supplied with a travel bag so that you can pop it into your hand luggage for a business trip or family vacation. From clothes to curtains, satins to sequins, you can use your PurSteam on all your favorite fabrics and garments. With a 9-foot power cord, there's also plenty of flexibility to move about your home, de-wrinkling your curtains and beddings, tablecloths and more both in-situ as well as in seconds.
Key Features:
Superior component parts for durability and performance
Powerful steam function uses just plain tap water
Produces steam within 1 minute and can be used on a host of fabrics
Uniquely shaped to prevent tipping or spillage
Portable solution to removing wrinkles comes with convenient travel storage bag
Specification:
Brand

PurSteam

Weight

1.13 pounds
PureSteam Portable Fabric Steamer
When looking for a travel clothes steamer, the PureSteam (not to be confused with PurSteam) from Pure Enrichment is a great product to consider. Designed with an improved nozzle to distribute steam evenly and consistently, you can watch your clothes become wrinkle free in no time at all right before your eyes.
The product is small enough to pack into your suitcase or backpack for when you need to travel across the country or the world for work and can help you show up to meet clients and need to impress. If you are in a hurry, then the PureSteam can get your clothes sorted in a matter of minutes, while still delivering great results each time.
While the tank is not as large as standing steam irons, it is easy to fill and will work for between 7 – 10 minutes depending on your steaming intensity. Traveling for work can be a lonely and frustrating experience, but at least with this portable steamer, you can look good while you wait until the day you step back through your door.
Key Features:
Fast heat up time – under 2 minutes
Up to 10 minutes of steaming
Easy-to fill tank
Improved design for better results
Excellent for traveling
Specification:
Brand

Pure Enrichment

Model

PEMINISTM

Weight

1.25 pounds
Speedy heat-up time
Perfect travel companion
Automatic shut off when too hot or low on water
Filling up to max water line starts on / off cycling
Small tank – only enough for 2 – 3 shirts
Water can spill if held at upright angle
PurSteam Heavy Duty Garment Steamer
With a tagline such as The World's Best Steamers, you should hope that PurSteam can back up what they claim. They also claim that Heavy Duty Garment is the ultimate steamer in the whole of the USA. At the very least, we can admire their confidence.
But talk is cheap (as is the product, which is a nice bonus), but it appears that PurSteam actually do practice what they preach. This is a great vertical steam iron that is easily to set up, easy to use, and easy to store. It comes with several helpful features that make the whole steaming experience so much simpler. These include the built-in clothes hanger to hold the clothes in place and save you doing some weird rain dance trying to get just one shirt steamed.
Bringing a lightweight design along with functionality that even the most ignorant about clothes steamers can use, PurSteam more than backs up its claim and brings you what some might claim to be the best steam iron that you can buy. Make sure you also check our guide to the best steam irons.
Key Features:
Easy setup
Built-in clothes hanger
Lightweight
Easy switch on / off button
4 level steam adjustment
Specification:
Brand

PurSteam World's Best Steamers

Weight

2.2 pounds
4 different steam settings
30% more steam flow
Burn prevention safety cap
Steam always on between level changes
Wheels can get stuck on carpet
If you are looking for excellent value in your portable or regular steamer then look no further than URPOWER's portable garment steamer. Topping out at just $25.99, this is the best value for steamers of any kind on this list while still managing to deliver excellent quality to keep you clothes crease-free.
Unlike other portable steamers on this list, the URPOWER comes with a large water tank to provide longer steaming times and more crisp, clean clothes to show off all over the world. It has been designed with convenience along with a great features that put your safety first and prevent burns. The steamer is just as effective as an iron but will shave precious minutes from the tedious ironing routine. If you find yourself needing to get smart quickly, then the URPOWER portable handheld clothes steamer is the best portable steamer you can find for that amount of money.
Key Features:
Revolutionized design
Fast-heat
7 – 10 minutes of continuous steaming
Compact enough to take anywhere in the world
2-year warranty
Specification:
Brand

URPOWER

Model

UGT-01

Weight

1.2 pounds
Easy to use
Easily transportable
Fast-wrinkle removal
Edges of clothes don't steam as well
Long cool-down time
Not suitable for all fabrics
Conair ExtremeSteam Fabric Steamer
Not based on the Nicolas Cage film (imagine that, though), but instead just a fabric steamer that looks like a droid out of Star Wars and can still steam your clothes to perfection. It works just as well as one that you would find in any garment shop across the country and heats up in just 30 seconds for fast and efficient steaming which creates an argument for it being in the running for the best handheld steamer available.
Conair ExtremeSteam is easy to fill and is lightweight to take anywhere you go if you need to, as well as having an ample cord length to prevent having to drag around extension cables. Unlike some steamers, it comes with a trigger button so that you don't waste any water and can steam more clothes than you expected and with its Dual Heat technology, you get steam that is 30% hotter than other steamers. There have been reports of the product breaking after 6 months to a year, but there are a number of helpful guides on Amazon that can get it fully operational in under 10 minutes to continue steaming as much as you need.
Key Features:
Easy to use
Lightweight
Long power cord
3 removable attachments
Dual Heat technology makes steam 30% hotter
Specification:
Brand

Conair

Model

GS23RS

Weight

2.2 pounds
30% hotter than previous models
70 second heat up feature
Low and high temperature settings
Might break after six months to a year
Sometimes spit water
Pipe can get clogged
Lemontec Portable Steamer
This portable steam iron is one of the most powerful and effective steamers available and comes with an 180 ml tank to ensure you can steam more clothes for longer. It is small enough to use when away from home but also effective enough to double as your every day fabric steamer at home.
It is lightweight and compact enough to comfortably fit in your backpack if you are taking just a short trip and comes with a long two-point cable, meaning there is no need to carry around awkward extension cords. The steamer is also fast acting, taking just over a minute (around 70 seconds) to heat up and will give you 9 minutes of steaming on a full tank. A great product for smartening up clothes after sitting in suitcases after a long flight, the Lemontec Portable Steamer gives you excellent results every time. The tank is larger than other portable steamers which means you can steam more clothes than usual and can even be taken apart to fit better inside your luggage.
Key Features:
Produces steam within 70 seconds
Steam function can last for an average of 9 minutes
Safe to use on most fabric types
180ml water capacity with unique nozzle design for even steam distribution
Fully portable solution to removing wrinkles, smaller than an iPad
Specification:
Brand

Lemontec

Weight

1.2 pounds
Compact for easy storage and transportation
Works just as well as traditional iron
Fast heat up time
Ensure you clean out tank when not in use
Larger tank makes it heavy on the wrists when holding
Clothes Steamer Buying Guide
Before you go ahead and purchase your next best clothes steamer, we recommend that you consider some of these essential features and useful added extras.
Style - There are two main styles of clothes steamer available. Floor standing or full-size models and the more compact and portable handheld versions. Both options should also come with an array of attachments and tool. If you are a frequent traveler or have minimal space, then a handheld steamer is going to be more practical. Just be sure to select one that is still powerful enough to remove stubborn wrinkles. If you have a lot of clothes and drapes, linen, etc. to regularly steam, then you might be better off investing in a larger, floor-standing model that will allow you to simultaneously hang and steam multiple items.
Performance & characteristics - One of the things that sets the best clothes steamers apart is the amount of time they take to heat up before they're ready to perform their de-wrinkling action as well as the overall power they output. Some can take as long as 15 minutes to heat up, which doesn't exactly make steaming time efficient.
You should also consider the size of the water tank on board too. If you do plan to do lots of bulk steaming, then a larger tank is an incredibly useful feature and will save you having to continually top up the water to create the steam function.
Also, think about where you might be most frequently using your clothes steamer and the length of the hose that is would be useful to have. A longer hose as well a good-sized power cord will provide more flexibility to move around.
Wattage & temperature - Generally speaking, higher wattage equates to higher available maximum temperatures, but that's not always the case, so it definitely pays to check the detail. Temperature is a vital feature to look out for. Higher temperature settings are more efficient when it comes to removing those really stubborn wrinkles plus the steam will do a better job at killing off germs and bacteria at these upper-temperature ranges.
Accessories & extras - Lots of steamers come with added extras and a whole host of accessories that you might find it useful to own. Things like interchangeable nozzles, multiple hooks, and hangers, different brush attachments as well as longer length hoses.
Another convenient and smart feature to consider is an Auto On/Off button that will protect your unit from overheating and also ensure better safety if your unit is left unattended and you forget to switch it off manually.
Clothes Steamers FAQ
Q: What are the typical applications of a clothes steamer?
A: With the best clothes steamer you should be able to perform the following versatile functions:
Remove wrinkles from a range of clothing and fabric types
Remove and freshen up curtains and drapes
Freshen up mattresses and help eliminate dust mites
Freshen up quilts, blankets, pillows, and throws
Remove dust from upholstery around your home such as your sofa
Q: How do clothes steamers work?
A: Clothes or garment steamer is a capable appliance when it comes to removing wrinkles from a range of fabrics without having to make physical contact with the material itself. Steamers use water to create hot steam which then relaxes the fibers in the clothing so that any wrinkles drop out. A targeted and steady get of steam is usually directionally delivered via a steam wand or brush head attached to the end of a hose. Clothes steamers are particularly effective on fabrics that are notoriously difficult to iron such as suit jackets and screen printed t-shirts or blouses with embellishments including beads and sequins. Steamers can also do an excellent job of maintaining sleeves, pleats, and ruffles in clothing and linens.
Top Tips On Steaming Garments:
Always be careful not to over steam.
Don't position the steam wand too close to the garment you're working on.
It's a good idea to patch test clothing, especially highly colored fabrics, to check for colorfastness.
Be sure to use a steamer only on sealed surfaced that can handle high temperatures.
Read your fabric labels to ensure the item is suitable for steaming.
Never use a steamer on an item you are physically wearing.
Sources:
Use a Clothes Steamer - Wiki How
How to Get Rid of Fabric Stains - Discount Fabric Steamer
How to Select and Use a Clothes Steamer - The Spruce
Sign Up Now
GET THE VERY BEST OF GEARHUNGRY STRAIGHT TO YOUR INBOX