Best Laundry Pods In 2022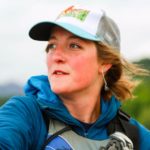 This product guide was written by Josette Deschambeault
Last Updated
June 5, 2019
Josette Deschambeault
Josette is a professional outdoor guide who lives and works in Southeast Alaska, Colorado, and Maine. When she's not rafting, hiking, skiing, or camping with her dog, she writes and edits for multiple outdoor and lifestyle publications.
GearHungry may earn a small commission from affiliate links in this article.
Learn more
Several facets of life are seemingly non-negotiable, some of which include health and hygiene. For health, you need to put in the effort with diet and exercise and for hygiene, regular cleaning and washing is needed. However, with a busy 9-5 work schedule, weekly tasks can easily be overlooked or avoided due to the immense effort needed. That's why the use of the best laundry pod will help get the desired results faster.
Laundry pods or packs are water-soluble pouches which contain concentrated amounts of detergents, color protector, softener and other laundry products. Since their debut in the market, they have become increasingly popular and for good reason too, they contribute to making laundry a lot easier to handle. Below is a list of some of the best Laundry pods available in the market, which will leave your clothes enviably clean and fresh, and will no doubt get you extra points in the hygiene department.
The Best Laundry Pod
Tide Pods 3 In 1 HE Turbo Laundry Detergent Pods
While there are many great laundry pods in the market, the best of the bunch is undoubtedly the Tide PODS 3 in 1 HE Turbo Laundry Detergent Pacs. Not only is it the most trusted brand of pods or the most popular, but it is also the most effective. The Tide Pods do well with those who are after a quick-fix solution to washing smaller items on a regular basis, rather than waiting until wash day when piles of intimidating clothes are abound
This efficient laundry pod not only functions as a detergent and stain remover but also as a color protector. What's more, it comes for a recognized industry brand. With the promise of quality that Tide provides, your clothes couldn't be in better hands. For more amazing products to keep your clothes looking perfect, check out our guide to the best steam irons.
Key Features:
3 in 1 technology: detergent, stain remover, color protector
10x the cleaning power
90% active ingredients
Dissolves in both hot & cold water
Specification:
Brand

Tide

Model

10037000917813

Weight

4.43 Pounds
Gain flings! Liquid Laundry Pods
If you are after a laundry pac with a superior fragrance, the Gain flings! Liquid Laundry Detergent Pacs is your best bet. While this product has a lot to offer that's enough to entice most people, it's the fragrance that stands out among its many positives. For one thing, the fragrance is long lasting and not fleeting. It also promises six weeks of freshness from wash until wear; you'll be hard pressed to find a long-lasting promise like that with any other pod.
In an industry where every brand and company has to offer something unique to stand out from the pack, there is no doubt the Gain flings! Liquid Laundry Detergent Pacs achieves what it sets out to do. You may also like some of the best ironing boards from our list, so be sure to check them out.
Key Features:
Dissolves in hot and cold water.
Compatible with HE and regular washers
2x the cleaning ingredients
50% more scent than gain powder laundry detergent
Specification:
Brand

Gain

Model

37000917922

Weight

4.37 Pounds
Grab Green Natural 3 in 1 Laundry Detergent Pods
If you're looking for a detergent or laundry pod that goes above and beyond for your clothes, then look no further than the Grab Green Natural 3 in 1 Laundry Detergent Pods. Easily considered one of the best in the market, this is one detergent pack that has little to no competitors thanks to all that it offers.
A key reason these pods stand out is thanks to the fact that they are organic, enzyme powered and come formulated with ingredients are either plant or mineral based essential oils. You'd also be delighted to hear that this detergent pod is not only environment-friendly but also vegan-friendly as it is made without use of animal products. And if toxins, chlorine, dues and phosphates are your primary enemy, rest assured that they have no place in this formulation. With stats like that, you know very few other laundry pods compare to this. Be sure to also invest in some of the best-rated laundry hampers from our list that are a perfect solution for storing dirty clothes.
Key Features:
Safe for family use
Convenient for velcro closure
Superior and responsibly sourced ingredients
Safe for the environment.
Specification:
Brand

Grab Green

Model

106219

Weight

2.2 Pounds
Arm & Hammer 2-in-1 Laundry Detergent Power Paks
There are different reasons why different detergent pods and pacs make it onto this list; for the Arm & Hammer 2-in-1 Laundry Detergent Power Paks, it's its affordability. The great thing about this laundry pod is that it offers a lot of features similar to the top of the range pods but only at the fraction of the price. Another benefit is this detergent pod is its ultra-concentrated formula that guarantees premium cleansing powers and ensures your clothes get all the attention they deserve. While the Arm & Hammer 2-in-1 Laundry Detergent Power Paks may not be as popular as some of the other entries on this list, you can certain that it is just as effective.
For more must-have products for your household, check out our selection of the best laundry baskets.
Key Features:
Stain remover
Works in all machines
Ultra-concentrated micro-crystals formula
Dissolves in all water temperatures
Dropps Scent Booster & Fabric Softener HE Natural Laundry Pods
While the previously listed laundry pod emphasized its scent-free offering, the Dropps Scent Booster & Fabric Softener HE Natural Laundry Pods are quite the opposite. This laundry pod relies on its charming and enviable fragrance to entice the market. It gets its scent from Botanical extracts and essential oils, which also makes it a premium choice for different skin types.
Beyond its fragrance, the Dropps Scent Booster & Fabric Softener HE Natural Laundry Pods is also commended for its in-wash softener which is one of the key reasons it appeals to customers and consumers. A fun feature is that this wash is also ideal for towels, athletic wears and baby clothes – this is because laundry pods help keep towels absorbent, baby clothes flame retardant and athletic wear wickable. With that in mind, it is easy to understand why it is considered one of the best in the market. 
Be sure to check out our selection of the best wool dryer balls for your dryer that can save you money and decrease energy usage.
Key Features:
In wash softener
No harsh chemicals
Compatibles with all washing machines
Essential oils and botanical extracts
Specification:
Brand

Dropps

Model

052721120420

Weight

3 Pounds
Grab Green – Natural Newborn Baby Laundry Detergent Pods
Any new parents will tell you that life becomes a process of washing and rewashing clothes. Whether it's split formula, a diaper disaster, or the baby's spit-up, you need an effective way of washing both yours and the baby's clothes. Fortunately, Grab Green has created a formula that's perfect for newborns. It doesn't contain any harsh chemicals (sulfates, parabens, phthalates, etc), it has a calming chamomile fragrance, and has a gentle cleaning formula. Each pod is also coated in Bitrex, which makes them taste extremely bitter to protect children and pets. For the first four months of your baby's life, these are the only laundry pods you should be using. You may also be interested in some of the best wallpaper removers from our list, so check them out and pick the right one.
Key Features:
Pack of 30
Naturally effective formula 
No harsh chemicals 
Calming chamomile fragrance 
Coated in Bitrex to make them taste bitter
Specification:
Brand

Grab Green

Model

856753007618

Weight

2.5 Pounds
Laundry Pod Buying Guide & FAQ
When it comes to laundry pods, they all do a decent job of cleaning your clothes, but some go that little bit further delivering excellent cleaning power with long last freshness. To be sure that you're picking up a liquid power pack that's got plenty of punch, here are a few features we recommend you consider.
Cleaning Power - look for pods that have an active stain remover as well as just a detergent if you want to be sure of cleaner, brighter and fresher smelling clothes. The cleaning power is really what's most important at the end of the day so you need a pod that can get the job done while also being friendly to delicate skin. Some heavily fragranced versions might deliver a long-lasting scent but check to make sure that they're not going to irritate any younger members of the family or those with more sensitive skin.
Quality - the overall quality of the pod is a combination of its cleaning power and effectiveness to remove even stubborn stains at moderate temperatures, alongside its ability to keep your clothes soft and fresh, wash after wash. Combine all these factors together in an easy to use, perfectly measured liquid detergent pod and you should have a winning formula.
Type Of Clothes - some detergents are meant purely for whites, others for woolens and delicates, some are designed especially to protect baby's delicate skin. So consider the type and range of clothes you regularly wash and make sure you pick out the perfect pods to get the job done. Jeans can afford to be washed in something a lot more concentrated and harder working than a cashmere jumper.
Fragrance - some people prefer a nicely scented fragrance so that their clothes automatically come out of the machine smelling altogether fresher. However, if you prefer to just keep it clean and simple with an unscented pod, there are plenty of options available. If you already have a favorite cologne or perfume and you prefer that to the prevailing scent rather than your clothes the pick up a pod that's odorless.
Laundry Pod FAQ
Q: How many laundry pods should I use?
A: Always refer to your manufacturers' instructions, but as a rough rule of thumb, for a regular-sized load of laundry which will be about 12 pounds, one detergent pod should suffice. If you own a larger sized washing machine with a front loader that has a 20-pound capacity, then pop in two pods. If you have heavily soiled clothes that really need a good old clean, then throw in a third for good measure!
Q: Are laundry pods good for your washing machine?
A: Liquid detergent pods won't damage your machine with on proviso. They must not be placed in the dispenser drawer and should always go into the drum of your machine, preferably before you then go on to add your dirty clothes.
Sign Up Now
GET THE VERY BEST OF GEARHUNGRY STRAIGHT TO YOUR INBOX