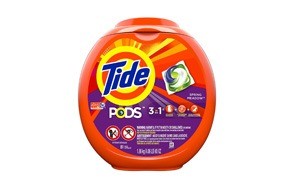 Tide Pods 3 In 1 HE Turbo Laundry Detergent Pods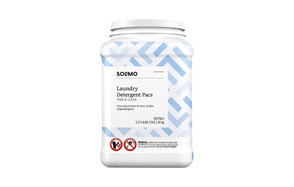 Amazon Brand - Solimo Laundry Detergent Pacs
Arm & Hammer 2-in-1 Laundry Detergent Power Paks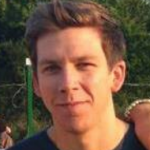 Several facets of life are seemingly non-negotiable, some of which include health and hygiene. For health, you need to put in the effort with diet and exercise and for hygiene, regular cleaning and washing is needed. However, with a busy 9-5 work schedule, weekly tasks can easily be overlooked or avoided due to the immense effort needed. That's why the use of the best laundry pod will help get the desired results faster.
Laundry pods or packs are water-soluble pouches which contain concentrated amounts of detergents, color protector, softener and other laundry products. Since their debut in the market, they have become increasingly popular and for good reason too, they contribute to making laundry a lot easier to handle. Below is a list of some of the best Laundry pods available in the market, which will leave your clothes enviably clean and fresh, and will no doubt get you extra points in the hygiene department.
The Best Laundry Pods
Laundry Pod Buying Guide & FAQ
When it comes to laundry pods, they all do a decent job of cleaning your clothes, but some go that little bit further delivering excellent cleaning power with long last freshness. To be sure that you're picking up a liquid power pack that's got plenty of punch, here are a few features we recommend you consider.
Cleaning Power - look for pods that have an active stain remover as well as just a detergent if you want to be sure of cleaner, brighter and fresher smelling clothes. The cleaning power is really what's most important at the end of the day so you need a pod that can get the job done while also being friendly to delicate skin. Some heavily fragranced versions might deliver a long-lasting scent but check to make sure that they're not going to irritate any younger members of the family or those with more sensitive skin.
Quality - the overall quality of the pod is a combination of its cleaning power and effectiveness to remove even stubborn stains at moderate temperatures, alongside its ability to keep your clothes soft and fresh, wash after wash. Combine all these factors together in an easy to use, perfectly measured liquid detergent pod and you should have a winning formula.
Type Of Clothes - some detergents are meant purely for whites, others for woolens and delicates, some are designed especially to protect babies delicate skin. So consider the type and range of clothes you regularly wash and make sure you pick out the perfect pods to get the job done. Jeans can afford to be washed in something a lot more concentrated and harder working than a cashmere jumper.
Fragrance - some people prefer a nicely scented fragrance so that their clothes automatically come out of the machine smelling altogether fresher. However, if you prefer to just keep it clean and simple with an unscented pod, there are plenty of options available. If you already have a favorite cologne or perfume and you prefer that to the prevailing scent rather than your clothes the pick up a pod that's odorless.

Laundry Pod FAQ's
Q: How many laundry pods should I use?
A: Always refer to your manufacturers' instructions, but as a rough rule of thumb, for a regular-sized load of laundry which will be about 12 pounds, one detergent pod should suffice. If you own a larger sized washing machine with a front loader that has a 20-pound capacity, then pop in two pods. If you have heavily soiled clothes that really need a good old clean, then throw in a third for good measure!
Q: Are laundry pods good for your washing machine?
A: Liquid detergent pods won't damage your machine with on proviso. They must not be placed in the dispenser drawer and should always go into the drum of your machine, preferably before you then go on to add your dirty clothes.