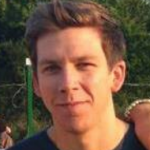 Several facets of life are seemingly non-negotiable, some of which include health and hygiene. For health, you need to put in the effort with diet and exercise and for hygiene, regular cleaning and washing is needed. However, with a busy 9-5 work schedule, weekly tasks can easily be overlooked or avoided due to the immense effort needed. That's why the use of the best laundry pod will help get the desired results faster.
Laundry pods or packs are water-soluble pouches which contain concentrated amounts of detergents, color protector, softener and other laundry products. Since their debut in the market, they have become increasingly popular and for good reason too, they contribute to making laundry a lot easier to handle. Below is a list of some of the best Laundry pods available in the market, which will leave your clothes enviably clean and fresh, and will no doubt get you extra points in the hygiene department.
The Best Laundry Pods
Laundry Pod Buying Guide & FAQ
How We Chose Our Selection Of The Best Laundry Pods
With all the available options on the market, you are likely wondering how the list above was selected as the best laundry pods on the market. Well, the answer is quite simple; we compared the pods against several criteria and then chose the packs that met the standards. Of all the criteria we favored, here are the three most important;
Brand - This was an easy inclusion to our list. There is no denying that people trust recognized brands a lot more, this is because the brand must be doing something right if it is able to not only stand the test of time but also become the foremost recognized name in the industry. As such, it is a lot easier for consumers to place their trust, and their clothes, in the hands of such brands.
Newer brands were also favored too, but these are brands that have proven that they are able to provide the same quality as their older counterparts in a relatively short period of time. You can be rest assured knowing that your clothes will fare better with products from companies that have proven they know what they're doing.
Price - Just because you're getting the best detergent in the market doesn't mean you should break the bank doing it. This list primarily features affordable options that offer the highest quality as well.
The good news is that companies are putting in the effort to ensure that their top of the line products is also affordable for their loyal (and new) customers. Consumers are also realizing that 'best' is not synonymous with 'expensive'. As a result, production companies are willing to give their customers the best products at an affordable price.
Reviews - Though we tested every single product on the list above, you don't have to take only our word for it. We also went through a large swath of reviews and were delighted to discover that most reviews coincided with our findings. Based on the reviews we researched, we discovered that most reviewers seemed to agree with our results about the best options almost unanimously.
It is important to note that some products which were initially listed were swapped out for better reviewed products after further testing and comparison.

Features To Look For In Laundry Pods
All laundry pods are equal but some are more equal than others. The principle is simple – all laundry packs are designed to clean your clothes but some do a better job than others. These are simple ways to identify which laundry pods works best for you.
Cleaning Power - Based on reviews and personal experience, you'd be able to tell which pods are better at removing stains and which ones provide better results in general. The cleaning power or ability of the detergent is a foremost factor to consider. Not only do you need one that gets the job done but one that is also skin-friendly while at it.
Quality - The quality of a laundry pod is not only dependent on the cleaning power and effectiveness of the pack but also on fragrance and how soft and fresh your clothes are after wash. These combined factors, as well as brand assurance, play key facts in determining the quality of a pod to choose.
Type of Clothes - Before buying any pod, you must first consider which clothes you intend to wash. The type of clothes undoubtedly affects your choice of detergent pack. You have to consider the cleaning power, especially, which works best with your clothes. You wouldn't want to choose anything too harsh that might affect the fabric (like with cashmere for example), at the same time, you don't want to choose something too light that would barely make a dent (like with jeans).
Smell - As previously mentioned, fragrance adds to the overall quality of the pod; but this needs to be mentioned again because of how important it is. A good, fragrance or smell can sometimes be the ideal choice as it can help in masking body odor or substitute the need for a perfume or cologne. However, there are people who would prefer pods without odors, which is why you have to check the fragrance, or lack thereof, before you make a purchase.

Laundry Pod FAQ
Q: Are laundry pods worth it?
A: Certainly. There's a reason laundry pods have become very popular in a relatively short period of time.
Q: Are pods better than liquid?
A: While liquid soaps are cheaper than liquid, tide pods are more convenient and easier to use than the liquid soaps.
Q: Do pods go in with clothes?
A: Typically, the pods are placed at the back of the drum before adding clothes.