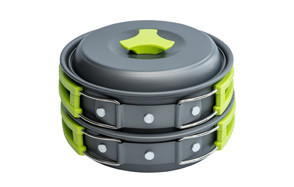 MalloMe Camping Cookware Mess Kit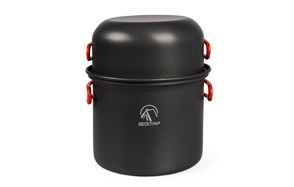 REDCAMP Aluminum Mess Kit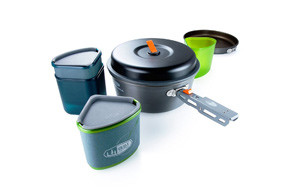 GSI Outdoor Backpacker Mess Kit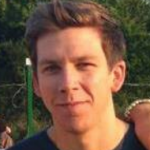 You practically live outdoors. You hike, fish, live by the land as often as you can. Cooking up your meals shouldn't be the most difficult task you endure, which is why having a proper mess kit can turn your outdoor life upside-down. We've seen our fair share of guides that tell men to "Suck it up and bring cast iron." Yeah, let me just tack that on with the other 50lbs+ of stuff I have. I'm sure it won't throw my back out. Mess kits are lightweight, portable, stackable little pots and pans sets, that aim to make your camping life easier, and your meals a hell of a lot nicer. Like any outdoor-centric gear, we popped in a comprehensive guide and our top ten pick.
The Best Mess Kit
Mess Kit Buying Guide and FAQ
Durability - Mess kits are often used in hostile and harsh environments such as damp forests, icy cold mountains, and scorching desert heat and so they must be durable enough to withstand such conditions.
Material - The type of material used in the construction of a mess kit is important in view of the tough terrains they will encounter. Aluminum is the ideal material that withstands moist, damp, hot and cold situations.
Accessories - Typical accessories accompanying mess kits further boost convenience and comfort and safety of the user. This also includes cleaning accessories such as sponge and napkins and related items.
Purpose - The purpose of the kit needs to be considered. Will it be used by a single person for a lakeside boating adventure? If so, you need to consider that water will feature prominently, hence a kit that is easily susceptible to rust and mold will not be suitable here.

Mess Kit FAQ
Q: What is a mess kit?
A: A mess kit is simply any cooking device or accessory that makes life more convenient and comfortable when out camping, boating, hiking or engaged in other outdoor activities.
Q: What does a mess kit include?
A: A mess kit usually includes a pot, pan, stove, cups, ladles, matches, and bowls.
Q: How do you clean a mess kit?
A: Some mess kits come with cleaning accessories such as sponges and napkins. Since most parts of the kit involve aluminum, you can easily wash lightly with a mild soap and sponge, followed by an ordinary rinse with water.
Q: Are Mess kits necessary?
A: Anything that will make your life somehow better must be necessary. A camping mess kit holds all your necessary kitchen supplies for the easy preparation of food. As they are usually lightweight and compact, they do not take up much storage space and are easy to carry.