Best Mess Kits in 2022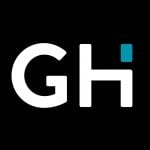 This product guide was written by GearHungry Staff
Last Updated
May 28, 2018
GearHungry Staff
GearHungry Staff posts are a compilation of work by various members of our editorial team. We update old articles regularly to provide you the most current information. You can learn more about our staff
here
.
GearHungry may earn a small commission from affiliate links in this article.
Learn more
You practically live outdoors. You hike, fish, live by the land as often as you can. Cooking up your meals shouldn't be the most difficult task you endure, which is why having a proper mess kit can turn your outdoor life upside-down. We've seen our fair share of guides that tell men to "Suck it up and bring cast iron." Yeah, let me just tack that on with the other 50lbs+ of stuff I have. I'm sure it won't throw my back out. Mess kits are lightweight, portable, stackable little pots and pans sets, that aim to make your camping life easier, and your meals a hell of a lot nicer. Like any outdoor-centric gear, we popped in a comprehensive guide and our top ten pick.
The Best Mess Kit
MalloMe Camping Cookware Mess Kit
From top to bottom, we're kicking this list off with a super affordable mess kit that brings everything you need to the table– MalloMe Camping Cookware Mess Kit. You get a ten piece set, including a nylon bag, foldable stainless steel fork. This comes crafted of anodized aluminum, which is absolutely great for cleaning, and holds up against all forms of corrosion. Your largest pot comes with a one liter capacity, and folding handles that contour to the shape of the pot when not in use. From the grips on the handles to the free eBook on cooking while camping, MelloMe offers the absolute best value of any mess kit we've been able to find or use. We had wished the lid locked in place instead of shifting around in transit, which can make quite the bit of noise if you're not at 100% pack capacity. Great storage, fit for two to four people to eat from, all at a killer price that we couldn't be happier with.
Key Features:
Holds up nice and small; the handles press against the pans in a perfect circle
Ten piece set
FDA-approved anodized aluminum construction
Durable quality set; very easy to keep or store away in a backpack
BPA-free soup spoon and a wooden spoon spatula
Features 1-liter anodized aluminum non-stick pot
You get a free eBook along with your purchase
Excellent price and rated by over 3,000 users
Not to be used over direct flame
No locking mechanism on the lids; will clatter and move in transit
MSR Quick 2 System Cook Set
MSR decided to add a bit of flair in with their functional cook set, and you can't go wrong with black and red. We were a little disappointed when we didn't see any silverware or additional utensils, or for that matter, a cleaning sponge included. You get what you see, which includes a 2.5L pot, making it a perfect-sized kit to bring for group camping excursions. Cleaning is a breeze, so long as you know which pan is coated and which is non-coated. We made the mistake of getting some scrapes on the coated pan, as they're not clearly labeled or identifiable. As we rifle down the list, some of the second-tier models come with a few less perks. MSR charges a pretty penny, and we recommend this be used as your primary mess kit, but still add another for utensils and smaller necessities.
Key Features:
Eight-piece set
Anodized aluminum construction for corrosion resistance
Simple to clean
Deep dish plates made from polypropylene
Hard anodized non-stick aluminum pot
Compact, lightweight, durable and strong set
12.5-ounce mugs are insulated with sip-through lids
Specification:
Brand

MSR

Model

040818065976

Weight

1.76 pounds
Folds up very small at a max of 1.80lbs
Contains a 2.5L pot so you're able to use this kit for larger parties
Higher cost
Doesn't include utensils/cleaning sponge
Terra Hiker Camping Cookware Mess Kit
Only have enough time to hit the hiking trail or camp at very sparing moments? If your heart belongs in the outdoors, but your schedule conflicts with it, Terra Hiker has the perfect solution for you. Their camping mess kit comes with ten pieces, crafted of aluminum, a wooden spoon, and plastic strainer. The folding serving ladle and the included bowl are crafted of PP plastic, taking chemical contamination out of the equation entirely. Folding handles contour to the shape of the pan of choice, allowing you to pack this up as small as possible. The whole kit weighs a whopping 1.65lbs, and we know wrist watches that are heavier than that. You get a safe scrub brush, which is a serious necessity, because one false move with any utensil that doesn't come in this kit, and the non-stick is toast.
Key Features:
Non-stick hard-anodized aluminum coated pots and pans
Fast and easy cleaning
Make material safe, non-toxic and wear-resistant
Food grade and BPA free plastic material or bowls and serving ladles
Specification:
Brand

Terra Hiker

Weight

1.65 pounds
Sturdy aluminum construction
Food-grade PP plastic bowls take chemical concerns out of the equation
One scratch, and the non-stick is history
Designed for recreation; not hardcore camping
G4Free Outdoor 13 Piece Camping Cookware Kit
G4Free looked at the one issue that most mess kits come with: too tall a price tag for not enough components. You get a thirteen piece set here, including a wooden spoon, lanyard, and a full set of eating utensils. We're not crazy about how bulky this folded-up kit fits inside of a backpack, but if you're able to pack it up nicely, you'll be pleased. The whole thing weights a massive 1.30lbs, making it a great compromise for space versus weight capacity. G4Free kept their price as low as possible, while still offering safe anodized aluminum for the primary construction. You won't be using this over a direct flame, but you can stash this whole thing in the mesh bag and hang it off your backpack if you fancy.
Key Features:
Thermally insulated handles
Stackable design
Meshed pouch that offers ideal storage place
Enough room to carrying a stove, matches, ingredients and cleaning accessories
Lightweight and compact
Easy and convenient packing
Non-stick coating
Specification:
Brand

G4Free

Weight

1.3 pounds
Extremely inexpensive; excellent value for pieces
Lightweight at 1.3lbs
Not for direct over-flame use
Bulky to store in a backpack
GSI Outdoors Bugaboo Mess Kit
Last but not least, we come swinging in with another GSI product. These are good guys, with a family business that was founded out of a desire to give the hardcore hiker a much better range of options. You only get four pieces in GSI Outdoors Bugaboo Mess kit, but it's the perfect central mess kit to get the job done, so long as you're bringing your own utensils. We're no the biggest fan of teflon coating, and the coat on this comes off particularly easy. You get a mesh bag to store everything in, but even when it's nested, it rattles around and makes quite a racket. We recommend nestling it somewhere in your bag to reduce noise. If you do throw it in your bag, it's only going to add one extra pound; you'll barely feel a thing. GSI are notorious for being a bit on the pricier side, but this kit can go over direct flame, whereas other kits of their cannot.
Key Features:
Designed for three-day use by two people
Includes eleven pieces
Double layer of long-lasting non-stick coating material
Diamondback gripper handle
Mesh pouch for convenient organization of these individual parts
A 7.5-inch frying pan with a lid that serves as a cover
Specification:
Brand

GSI Outdoors

Model

44120

Weight

1.33 pounds
Only weighs a touch over one pound
Durable PP plastic build on some components to reduce chemical concerns
Teflon coating comes off very easily
Rattles around loudly; doesn't nest well
Coleman Five Piece Aluminum Mess Kit
Coleman's known as the king of the outdoors, so we were a little surprised that they didn't rank higher on this list. They still blew a lot of other kits that didn't make this list out of the water, but it came with a few setbacks. Firstly, we admire the rock bottom price, which is pretty hard to beat, but we were a little surprised at the kit when we opened it up. It's noticeably smaller than the marketing materials make it appear online, and doesn't exactly store in a compact manner to accommodate to the rest of your items. You'll have to put this in your bag, since it doesn't come with a mesh bag, but you will have a super easy time cleaning this out. Coleman didn't want to fuss over a teflon coating, which actually makes these pans last a lot longer than you'd think. Small, but sturdy; you could have Coleman Five Piece Aluminum Mess Kit for a decade or more.
Key Features:
Five-piece set
Aluminum construction; no coating means it will last longer
Set only weighs 11.2 ounces
Pieces nest perfectly together and snap shut for easy tuck away
Backed by manufacturer's limited warranty
Lightweight, tough and quality cookware set
Specification:
Brand

Coleman

Model

2000016402

Weight

11.2 ounces
Rock bottom price
Cleans out easily, especially for not having a coating
Does not store too compactly
Smaller than the advertising makes it look
REDCAMP Aluminum Mess Kit
If you're more of the solo goer, you're about to be in for the treat of a lifetime. This packs up ultra small, and has just enough space to use for a weekend of solitude. You only get five pieces in this kit, giving you enough of what you need without packing on extra weight. You get an included mesh bag, allowing you to just tack this on to the small of your backpack and let it hang there if you'd prefer, or if your pack doesn't have enough room to support this. If you take a look at the photographs on the sales page, you'll see that these are compared, in size, to an iPhone. Minimalist backpackers will appreciate the simplicity, while your wallet will appreciate the low cost. If, at any time, you run into issues with your purchase, you have a full year warranty straight from REDCAMP to cash in on.
Key Features:
One year warranty straight from the manufacturer
Packs up very small for optimal storage
Folding handles for grip and storing
Specification:
Brand

REDCAMP

Weight

1 pounds
One of the lowest prices on our list; budgeter's dream
Weighs just over half a pound
Only comes with five pieces
Small capacity is best for a one-man use
GSI Outdoor Backpacker Mess Kit
GSI is one of those family-fueled brands that we love to give a look at, and we're glad we did. First off, we're going to tell you that you're not going to like the price. As the most expensive set on our list, they had a lot of ground to cover in order to retain our affection; they didn't disappoint. Simple to clean and quick to set up/store, this eleven piece kit comes with everything that you'd need for a party of two, ideal for the perfect three-day weekend before hitting the nine-to-five again. One fun fact is that when this is all closed-up, there's enough space to slip an 8oz fuel canister for your camping stove right in the center, pop the lid on, and call it a day. GSI's attention to detail and customer service needs make them a force to be reckoned with, albeit it for a higher upfront cost.
Key Features:
Designed for three-day use by two people
Includes eleven pieces
Has room for an 8oz fuel canister inside even when packed up
Specification:
Brand

GSI Outdoors

Model

50180

Weight

1.8 pounds
Folds up nice and small at a total of 1.80lbs
Very simple to clean
Very costly; not for beginners
Difficult to enclose in nylon exterior pouch; no hanging capability
Mess Kit Buying Guide and FAQ
Durability - Mess kits are often used in hostile and harsh environments such as damp forests, icy cold mountains, and scorching desert heat and so they must be durable enough to withstand such conditions.
Material - The type of material used in the construction of a mess kit is important in view of the tough terrains they will encounter. Aluminum is the ideal material that withstands moist, damp, hot and cold situations.
Accessories - Typical accessories accompanying mess kits further boost convenience and comfort and safety of the user. This also includes cleaning accessories such as sponge and napkins and related items.
Purpose - The purpose of the kit needs to be considered. Will it be used by a single person for a lakeside boating adventure? If so, you need to consider that water will feature prominently, hence a kit that is easily susceptible to rust and mold will not be suitable here.
Mess Kit FAQ
Q: What is a mess kit?
A: A mess kit is simply any cooking device or accessory that makes life more convenient and comfortable when out camping, boating, hiking or engaged in other outdoor activities.
Q: What does a mess kit include?
A: A mess kit usually includes a pot, pan, stove, cups, ladles, matches, and bowls.
Q: How do you clean a mess kit?
A: Some mess kits come with cleaning accessories such as sponges and napkins. Since most parts of the kit involve aluminum, you can easily wash lightly with a mild soap and sponge, followed by an ordinary rinse with water.
Q: Are Mess kits necessary?
A: Anything that will make your life somehow better must be necessary. A camping mess kit holds all your necessary kitchen supplies for the easy preparation of food. As they are usually lightweight and compact, they do not take up much storage space and are easy to carry.
Sign Up Now
GET THE VERY BEST OF GEARHUNGRY STRAIGHT TO YOUR INBOX