Best Bivy Sacks in 2022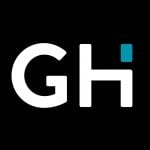 This product guide was written by GearHungry Staff
Last Updated
August 16, 2018
GearHungry Staff
GearHungry Staff posts are a compilation of work by various members of our editorial team. We update old articles regularly to provide you the most current information. You can learn more about our staff
here
.
GearHungry may earn a small commission from affiliate links in this article.
Learn more
Planning your extended adventure into the outdoors is all fun and games until the cumbersome tent takes up much of the space in your bag. Perhaps a different sleeping arrangement could take the burden off of you. The best bivy sacks add negligible load to your backpack and promise to keep you warm and cozy while sleeping under the starry skies. Wondering which shelter is the best? Check out our selection below.
The Best Bivy Sack
Snugpak Stratosphere Bivy Sack
The Snugpak Stratosphere is a one-man bivy shelter with features of a small tent. This outdoor camping gear erects in a breeze and presents a spacious interior with a plethora of headspace and plenty of room to accommodate even your backpacking backpack. Ideal for lightweight hiking in all seasons, the Stratosphere provides a 5-star shelter from the rain; it has a mosquito net for the warmer nights and a mesh ventilation section designed to ensure a comfortable sleep all year round.
Key Features:
100% waterproof
Windproof
Supplied with a set of 10 stakes
Specification:
Brand

Snugpak

Weight

39 ounces
Easy to erect in under a minute
Steel anchor pegs and aluminum poles
Roomy interior with plenty of head clearance
Meshed ventilation section
Low breathability
Heavier than average
The SOL Escape Bivy is a nice treat for the outdoor enthusiasts whom travels may take them to mild climate zones. This ultra-light shelter boasts an anti-condensation construction in proprietary fabric that lets all moisture escape while keeping light rain and dew outside of your shelter. A drawstring hood closure and water-resistant seams seal out the elements while the side zipper allows you to use the shelter as a traditional sleeping bag.
Key Features:
Ultra-lightweight construction
70% heat reflectivity
Breathable Escape material
Specification:
Brand

Survive Outdoors Longer

Weight

8.1 ounces
Compact and lightweight bivy bag fits into a small backpack
Durable and reusable Escape fabric promotes breathability while blocking outside moisture
Low-visibility OD Green color ideal for camouflage purposes
Available in multiple styles
Water-resistant but not waterproof
The interior is quite tight
Sierra Designs Backcountry Bivy Sack
Addressing the hitchhiker in you, the Backcountry Bivy by Sierra Designs is built with the wanderers in mind. This is one of the best bivy sacks in terms of comfort; a roomy interior gives you plenty of space to move and turn freely. It even accommodates a 2.5 inches thick inflatable camping pad that cushions your sleep. Ideal to use in all climate zones, this outdoor bivy boasts a breathable shell and a mesh ventilation window. Add to it a comfortable camping pillow and you wont know the difference between this and your own bed.
Key Features:
Waterproof fabric
Spacious
Ultra-lightweight
Specification:
Brand

Sierra Designs

Weight

13 ounces
Ultra-portable sack folds to compact dimensions
Breathable shell prevents moisture build-up while blocking rain and dew from penetrating
Spacious enough to accommodate an inflatable camping pad
The zipper areas may leak
Outdoor Research Bug Bivy Sack
The Bug Bivy by Outdoor Research is the best bivy sack for those who love gazing at the stars and don't want to have their field of vision impaired by a tiny mesh window. More than a bivy, this is a bivy-like bug net developed to keep creepy crawlers away from your sleeping area. You won't get any rain or cold protection from this thing but the durable Hydroseal-coated floor will still prevent ground moisture from getting in your sack. Plenty of interior space and an all-around mesh makes this bedroll ideal for camping in dry weather. Find more great products like this by checking out our guide to the top bug out bags.
Key Features:
Lightweight and easy to carry
Perfect for camping in dry weather
Waterproof nylon floor
Sleeping pad straps
Delrin single-pole system
Specification:
Brand

Outdoor Research

Weight

16 ounces
Generous entrance area and plenty of headroom
Durable Hydroseal waterproof floor prevents the accumulation of moisture inside the sleeping area
Perfect for the warmer months
Interior mesh pocket to store your valuables
Tight in the shoulder area
The MSR E-Bivy Ultralight is the ultimate emergency shelter for those times when your options are running out. Double up with this and a sleeping bag and you should be able to sleep comfortably, pretty much anywhere. It's super lightweight at just seven ounces, packs down to seven by four inches, and is 88 inches long when it's totally unpacked. You should be able to fit it into your pack without much hassle. The silicone-coated fabric top blocks out wind, dew, and spindrift. And it has an Xtreme Shield-coated waterproof floor. 
Key Features:
Dimensions – 88" x 36"
Packed dimensions – 7" x 4" 
Water/windproof
Made from silicone-coated fabric 
Xtreme Shield-coated waterproof floor 
Three-year manufacturer's warranty 
Specification:
Brand

MSR

Model

040818108529

Weight

6.35 ounces
Packs down small 
Super lightweight 
Protects against the elements 
Suitable for tall people 
Hard to pack-away and compress after use
Red Cloud Company Survival Bivvy
If you don't have much space in your pack, the Red Cloud Company Survival Bivvy is an essential item. It weighs four ounces and packs down to the size of a Coke can. When the light is fading and you've got nowhere to sleep, this is your survival insurance policy. It's made from mylar polyethylene, the same material that space blankets are made from. That means it's super durable and retains 90% of your body heat to keep you warm through the night. 
Key Features:
Dimensions – 96" x 36"
Packed dimensions – 3" x 4" 
Water/windproof
Made from mylar polyethylene 
Retains 90% of your body heat 
15" nylon packing strap 
Specification:
Brand

Red Cloud Company

Weight

4 ounces
Retains more heat than most bivy sacks 
Packs down small 
Super lightweight 
Competitively priced 
Not durable enough for multiple uses 
The ACU Digital Bivy Cover is one of the most popular bivy sacks on the market. Similar to the ones used by the U.S. military, this sack will keep you and your sleeping bag completely dry, even in harsh conditions. One of the best things about this bivy sack is the fact that it's covered in digital camouflage. This will help you keep a low profile when you're asleep. Just make sure you find a spot where you're not going to get trampled by accident. 
Key Features:
Dimensions – 80″ x 30″
Packed dimensions – 12" x 8"
Digital camouflage 
Water/windproof
Two-way nylon zipper 
Specification:
Brand

ACU

Model

SG_B00AMP71BY_US

Weight

1.85 pounds
Effective camouflage 
Excellent protection from the elements 
Packs away easily 
Some reports of used products
Tact Bivvy 2.0 Emergency Sleeping Bag
The Tact Bivvy 2.0 Emergency Sleeping Bag is a budget bivy sack to use as a backup. If you're planning to use a bivy sack multiple nights in a row, this isn't the ideal choice. It's not durable enough and is difficult to pack away. However, if you want a bivy to keep in your pack for emergencies, this is perfect. It's made from HeatEcho reflective polyester film that retains 90% of your body heat. Plus, it's completely waterproof and windproof.
Key Features:
Dimensions – 84" x 36"
Packed dimensions – 4" x 2.5" 
Made from HeatEcho reflective polyester film
Water/windproof 
Retains 90% body heat 
Para-tinder paracord 
Available in two colors 
Specification:
Brand

Tact

Weight

4.8 ounces
Competitively priced 
Small enough to fit in your pack 
Comes with a para-tinder paracord 
Difficult to pack away small 
Best Bivy Sack Buying Guide
Features To Look For In Bivy Sacks
Material
A bivy sack's material is perhaps the most important feature to look for unless you don't want to wake up all soaked in condensation. The most popular fabrics are:
GORE-TEX - the most popular material used in the manufacture of camping gear and equipment. It consists of multiple layers of laminate fabric with droplet-sized pores that ward off condensation while waterproofing the outer membrane. The material is also windproofed and breathable.
ToddTex - is a proprietary fabric very similar to GORE-TEX but better. This material developed by Bibler tents is also fireproofed and perfect to use near a bonfire in a cooler night.
Pertex - an innovative fabric that uses capillary action to keep your shelter dry. The fabric consists of a layer of larger filaments that absorb moisture and push it towards the exterior where smaller fibers promote evaporation.
Besides these three popular options, the market offers a host of bivy sacks made of other high-quality materials including Silnylon, eVent, and Sympatex.
Size
A compact bivy sack can make you feel like a pioneer ready to conquer the world on a calm, blissful night but if the storm happens to strike, that feeling of awe can easily vanish into the wind. In such circumstances, the protection of a domed roof over your head may provide a better sensory separation between yourself and the elements even if you're sleeping in an extremely confined shelter.
Consider your hiking habits before deciding on a mummy-style design or a roomier domed bivy.
Weight
Portability is a vague concept to define. Ten pounds are featherweight when you don't have to carry them on your shoulders but they can easily transform into a burden when packed into your hiking bag. Luckily, bivy sacks have been created for minimalism. There are plenty of quality options that weigh 15 ounces or under. Heavy-duty models designed for extreme weather may reach hefts up to 40 ounces, but only a few bivy sacks exceed this threshold.
Compressibility
Alongside weight and size, you must also consider how compact the bivy compresses. If you're the adventurer type who hikes with nothing but his backpack, a mummy style bivy could be your best bet. Compressing more or less as a lightweight sleeping bag, it occupies a very little space in your baggage.
Domed bivies also compress compactly but the ground pegs, guy ropes, and various accessories add up to the bulk.
Warmth
If you're setting the bonfire before getting off to sleep on the warm summer months, your bivy's heat management system may be of no concern. Yet, if you're aiming for year-round protection, you should choose a shelter designed for all conditions and weathers. Heavy-duty all-year models act as a protective membrane that can boost your sleeping sack's temperature resistance with up to 10°F.
Comfort
The comfort of a bivy sack is a questionable matter. Are you a military accustomed to sleeping in swamps and under the clear sky? Then a bivy will feel like a 5-star luxury quarter. Do you need a thick air mattress, a cushioned pad, and fluffy blankets to feel some degree of enjoyment when sleeping outdoors? Maybe you're better off with a tent.
Now, you needn't despair. Most bivies are roomy enough to accommodate you in a sleeping bag plus a camping pad but don't expect square-feet of space to wiggle around.
Waterproofness
While the material of your bivy has to be breathable to promote condensation, it must also prevent outside moisture from getting in. DuraShield-coated floors are the contenders but you should also make sure all seams and zipper areas are fabric-sealed against leaks.
Weatherproofness
A galeproof shelter can keep you sleeping happily no matter what the weather throws at you. Besides waterproofness, make sure the material is windproof and breathable. Ventilation panels are a must in the warmer months.
Durability
The best bivy sacks are those that last years' worth of camping. The quality of the material assesses the durability but you should also check the sturdiness of the stitches, zippers, and seams.
Features
Besides the aforementioned factors, a great bivy sack should also have:
Insect protection: keeps crawling creatures away from your sleeping area and lets you enjoy the breeze on the warmer nights without tasting a bug or two.
Interior pocket: bivy sacks are typically too minimalist to accommodate anything else than the occupant. But if you want to keep your valuables close, an interior pocket may come in handy.
Compression sack: to keep your bivy contained when not in use.
Factory-sealed seams: because they are 100% waterproof. DIYers, you might want to hold back on this unless you're eager to sleep in a flooded bivy.
Straps: let you secure your sleeping pad in place, improving the camping experience.
Bivy Sack FAQ
Q: What is a Bivy Sack?
A: A bivy - or bivouac sack on its full name - is a one-person minimalist tent replacement. It was invented to serve climbers as a sleeping bag weatherproof shell despite the first models being only a little more than waterproof.
Today's bivies are evolved versions of the primordial concept that incorporate multiple features designed to increase comfort and to provide all-weather protection.
A modern bivy consists of a 2-tier construction with a durable, waterproof and breathable top usually made of laminate materials like GORE-TEX and a bottom tier made of ripstop nylon coated with an impermeable layer of urethane - the same material used for the tent floors.
The mummy style bivies bring few changes to the original design but are equipped with zippers and mesh ventilation systems that allow mountaineers to camp comfortably all year round. If you're happy with carrying an extra pound but crave for wiggling space, a bivy shelter comes with an expanded headspace and roomier  shoulder and leg areas.
Q: When do I choose a Bivy Sack instead of a tent?
A: Bivy bags are less comfortable than a full-size tent, so why in the name of the Lord should you invest in one? Well, if you're a passionate climber looking to conquer the highest summits, a lightweight and compact bivy takes off some of the burdens and helps you climb faster. It's also faster to set up, faster to dismantle and pairs well with all-terrain instances, even when you want to camp on the Grand Canyon's rockiest plateau.
A bivy bag can also be your best companion on longer outings that last several days by providing a minimalist shelter that can effectively protect you from weather and elements.
Q: How do I prevent condensation inside my bivy sack?
A: The best bivy sacks on the market come with mesh ventilation panels designed to reduce condensation while breathable fabrics help disperse any retained moisture. The best way to reduce condensation inside your sleeping area is by keeping the ventilation panels open. In instances when it rains, manually venting a zipper or flap also helps reduce condensation.
Q: How do I wash my bivy sack?
A: Outdoor expeditions are fun and exciting but they won't make you smell of roses. Sweat and stinky feet odors are, in fact, much more associated with the adventurers than the fresh smell of the blooms. When your bivy gets soaked into emanations and dirt, it's time to wash it.
Most bivies are made of machine washable fabrics. Just unzip the bag and bring the slider halfway up to prevent it from coming off during the cycle. Wash with mild detergent and warm water, following the indications on the product's label. Double rinse to remove all traces of detergent.
Line dry or tumble dry your sleeping gear on a gentle cycle to prevent damaging the fabric or the shelter's structure.
Sign Up Now
GET THE VERY BEST OF GEARHUNGRY STRAIGHT TO YOUR INBOX