Best Portable Water Filters in 2022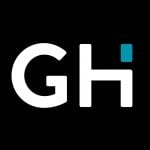 This product guide was written by GearHungry Staff
Last Updated
July 4, 2018
GearHungry Staff
GearHungry Staff posts are a compilation of work by various members of our editorial team. We update old articles regularly to provide you the most current information. You can learn more about our staff
here
.
GearHungry may earn a small commission from affiliate links in this article.
Learn more
You're an outdoorsman, first and foremost. Everything about being outside excites you, from setting up a camping grill, rolling up the electric cooler, and just going to town out in the great outdoors. But it's not all about tents and cold brews in aluminum cans. Sometimes it gets a bit dodgier, and sometimes it counts for your very survival. Your portable water filter is designed to give you clean, bacteria-free drinkable water out in the middle of nowhere.
These are used in emergency situations, used to purify water from natural sources, such as streams and rivers, and keep one of the most important aspects of your health in full form: hydration. We're broken down everything you need to know about portable water filters, even getting into a bit of uncharted territory with their uses. From the top down, here's our ten best portable water filters, and everything about them.
The Best Portable Water Filter
LifeStraw Personal Water Filter




The legend that started it all: the LifeStraw. This is as relevant and epic as the day it came out, but now, we've broken it down to its most basic element so you can get a fair overview. Firstly, LSPH Personal Portable Water Filter is very affordable, and can be stored on your shelf indefinitely. There's no expiration date, and it's not just going to degrade on you while it's waiting to be used. This is more lightweight than most portable filters, fitting snugly into your backpack, and popping out when needed.
That said, we love this product and its 1,000 liter filter capacity, but it's not all sunshines and rainbows. Using this is going to hurt your jaw after a while, if you're trying to get a big drink from a river or stream. We recommend bringing a pitcher to be able to scoop water from the river, filter what you need, and dump the rest back in. Strip 99.999% of bacteria from the water, and keep on keeping on. Be sure to also check out our list of the best flasks for more great items like this. 
Key Features:
Filters to 0.2 microns exceeding EPA filter standards
Perfect alternative to chemical water treatment techniques
1000 liters water filtering capacity
Destroys 99.99% of all waterborne bacteria and 99.9% of all pathogens
Specification:
Brand

LifeStraw

Model

LSPHF017

Weight

1.6 ounces
Lightweight and convenient
Extremely inexpensive
If you don't bring a container for grabbing water, it's a little awkward to use
Requires a lot of suction to get water flowing; jaw aches after prolonged use
Sawyer Products MINI Portable Water Filter System




Next, we hop into something a bit more practical than single-use. Hand pump portable water filters take a little more personal investment, but you're able to filter gallons of water at a time, and place them into reusable jugs. Sawyer Products did an excellent job at keeping this cost-friendly, while also making it lightweight as can be. It fits right in the palm of your hand, and easy attached to just about any plastic water bottle you already own, so you can fill up smaller, more portable containers.
It comes with a 16oz drinking pouch and straw, so you're able to bring your small items and enjoy filtered water on-the-go. However, when it comes to backflushing, the syringe is very, very fragile, and has been known to break on some gents. If you're heading out into the wilderness, this filter is difficult to disassemble and clean out there, so you're better off planning appropriately to clean this at home once you get back. For all its trouble, you get to filter 100,000 gallons of water through its lifetime, removing 99.999% of waterborne illnesses and bacteria. Find more great products like this by checking out our guide to the best insulated water bottles.
Key Features:
Lightweight, palm-sized and easily packs in a backpack
Device can be re-used and has recyclable parts
Comes with a straw for easy drinking directly from the water source
Undergone a rigorous independent testing
Specification:
Brand

Sawyer Products

Model

SP128

Weight

8 ounces
Ultra lightweight and easy to pack
Attaches easily to water bottle brands you already have
Cleaning this in the field is very difficult
Backflushing syringe is very flimsy
Katadyn Vario Dual Tech MicroFilter




You've heard of Katadyn's take on water filters, but now you'll be amazed at what they actually have in store. One of the biggest names (until LifeStraw came into play) was Katadyn, and while they've become less recognized, nothing about their quality has slipped, even for a minute. Thanks to the ceramic pre-filter, you're able to pump and pump and pump without having to clean this in between cycles (though it is recommended). This makes it very viable for emergency situations.
It has an impressive flow rate, but it's also prone to air-locking. You can pump up to a gallon every two minutes, which makes it a lot faster, but a lot more fragile in the internal components. Thanks to the O-ring, you'll be able to see the filtered bacteria, so you know what to clean when the time comes. That cleaning time is going to be strenuous, which is why it's advised to only clean it at home. Lightweight, folds up simple and small, works like a charm: what else could you want?
Key Features:
High-performance glass fiber filter
Offers two modes of water delivery
Dual piston technology for maximum water output with minimal effort
Activated charcoal for extracting and removing odors
Specification:
Brand

Katadyn

Model

8014931

Weight

1.4 pounds
Filters one gallon of water every two minutes
Ceramic pre-filter lets you use this again and again between cleanings
Pump is prone to air-locking, which requires intervening to correct
Takes more time to clean after a trip
Etekcity Portable Water Filter Straw




They competed with the LifeStraw, and while that didn't pan out enough to get them higher on our list, you still meet the primary functions. Etekcity Portable Water Filter Straw comes with a viable fold-up water pouch so you can bring additional water with you from the stream before you head up the trail. It also comes with a carrying case, but that's basically useless: it tears easily, and is included in this competitive price, so it was very much an afterthought or way for them to get you to think it's a better deal.
You're rated to filter up to 1,500 liters of water through this three-stage filtration system, but that's going to take some time. It requires a lot of suction to use, and can be very exhausting if you're parched and trying to get a halfway decent amount of water. That being said, you get what you pay for, and for this low price and added items, you'll run into your fair share of problems.
Key Features:
FDA compliant foldable water bag capable of holding 480 ml of water
70 cm extension tube for easy connection
Tested by the German TUEV SueD Examination Institute
Meets all EPA Water quality standards and is FDA compliant
Specification:
Brand

Etekcity

Weight

4 ounces
Competitive pricing with the LifeStraw; you reap the benefits
Includes a viable fold-up water pouch
Requires a lot of suction to get water out
Carrying case is essentially useless
LifeStraw Go Portable Water Filter Bottle




Glory be to LifeStraw and their flagship products, and now, they're put it into greater use with a portable water filter for on-the-go men like you. Whether it's camping for two or you just want a back-up, this two pack comes with a grand total capability of filtering 8,000 liters of water between both bottles. Since this is a unique membrane filter, it's going to have a bit of a taste to it, even after you've used it a dozen times (we explain water's different flavors and what it means in the guide bwlo).
As always, this comes BPA-free, and is rated to remove 99.999% of bacteria from your water. The center membrane is a touch bit heavy, so don't be surprised if it adds a nice bit of weight to your pack. The attached lanyard is simple to hook onto your pack, and wasn't some afterthought add-on like a lot of bottles do: this is ready to jangle around and take a beating. The legendary and revolutionary LifeStraw just got that much better. If you're going to hit the trail this summer, we just found your next wingman. Love this product? Check out our review of the best hydration packs for our top picks. 
Key Features:
BPA-free
Removes 99.999% of waterborne bacteria and protozoan parasites
Membrane filter lasts for up to 4,000 liters
Specification:
Brand

LifeStraw

Model

LSGOV2CR61

Weight

1.2 pounds
Two per pack, giving you 8,000 liters of filtered water
Convenient lanyard allows you to hook this from your backpack with ease
Due to the position of the filter, tipping it can cause leaking
Due to the membrane filter, water may taste off or "stale," though it is still safe to drink
Sawyer Products PointOne Squeeze Filter System




Want to filter small amounts of drinking water, but also have a filtration system to use for cooking on your camping stove? Sawyer's got the answer. The main issue folks have with LifeStraw is the inability to filter water for cooking (unless you filter and spit into the pot, which nobody wants to do). Sawyer's simple system is applicable when drinking water sources from other countries or hiking/camping anywhere in the world. Fill the pouch, squeeze through the filter.
It only takes about twenty seconds to fill up a standard bottle of water, so you're not stuck crouching at the stream all day. On top of that, it rolls up very small and weighs next to nothing in your pack. Our main issues are with the short lifespan of the pouches, so thankfully this can be snapped onto a water bottle without the pouch. Apart from that, when cleaning, be sure to keep an eye on the gasket, as they have a short life expectancy. If you maintain this and keep it going strong, you'll have this system for the rest of your life.
Key Features:
Can be used with pouch or water bottles
Comes with a 64oz portable pouch
Lifetime warranty straight from the manufacturer
Specification:
Brand

Sawyer Products

Model

SP131

Weight

0.16 ounces
Takes about twenty seconds to fill up a bottle of water
Only weighs three ounces; folds up nicely in backpack as well
Gaskets have a short life; it's recommended to grab a spare
Included pouches have a short lifespan




Survivor Filter Pro gets a little more involved, and we like it that way. This three stage filtra motion system is backed by a lifetime warranty straight from the manufacturer, and has been rated as one of the best emergency water filter systems. You're rated to filter up to 100,000 liters of water in this system's lifetime, but that process does take some time. On average, under the right conditions, you can filter 17oz of water per minute, but if your hoses are slightly bent or you don't have someone to assist you, that flow rate is cut in half.
It comes with a 0.01% micron rating, which is basically the culprit for the lengthy pump time, but ensures you're getting everything out of the water. Despite how it looks, this system was actually far easier to clean than we thought, but it's recommended to do that indoors if you're able, so you don't lose parts. In this market, the price tag on this model is a bit steeper than most, but it gets the job done, and gives you peace of mind when you're out in the middle of nowhere. Our handy guide to the best water filter pitchers features more great products like this.
Key Features:
Filters up to 100,000 liters
Removes 99.999% of bacteria and waterborne illnesses
Triple filtration system to 0.01 microns
Specification:
Brand

Survivor Filter

Weight

1.1 pounds
Lifetime warranty backed by the manufacturer; this is built to last
Don't be fooled by the intricacy; this is way easier to clean than it looks
Lengthy process to pump your water
You have to monitor hose bending to keep flow sustainable while in use
MSR MiniWorks EX Microfilter System




MSR helps us dip into the second-tier products with this slightly pricey, but ultimately powerful water filter. This is designed for high volume, high capacity water cleaning. You're able to clean one liter of water per minute, making this ideal for group hiking and camping trips. Fill up and head out; you're ready to go. It's also lightweight at one pound, giving you plenty of saved storage space in your pack. It does the standard job of removing 99.999% bacteria from water, but there are a few downsides to this filter.
It builds up pressure rather easily, which can slow the water flow, making it aggravating to continuously open and decompress. After pumping about two or three liters, your filter will be full. It means that it's working, but it also means that you'll have to clean this semi-frequently. While that part may seem grim, you do get MSR's lifetime manufacturer-direct warranty, as well as a rating of 2,000 liters of filtered water per cartridge used.
Key Features:
Removes 99.999% of bacteria and protozoa
Manufacturer's lifetime warranty included
Cartridge life of 2,000 liters before needing to be replaced
Specification:
Brand

MSR

Model

040818564257

Weight

1.01 pounds
Pumps one liter of water per minute, ideal for group trip fill-ups
Only weighs one pound, and fits very snugly in your hiking backpack
Builds up pressure in the chamber, slowing water flow; monitor this when using
Filters need to be cleaned very frequently (may impede on current hike)
Platypus GravityWorks 4.0 Liter Water Filter System

The Platypus GravityWorks 4.0 Liter High-Capacity Water Filter System is easily one of the best on the market. Before we jump into the details, it's worth mentioning that this isn't the quickest water filter system or easiest to set up. It's really designed for those situations where you've set up camp for the night and you've got some time to get prepared. However, on the plus side, it provides you with four liters of clean water and it folds down into a tiny little bag, saving you precious space in your pack. 
The product works by using gravity to feed the water through the system. That means you don't have to tire yourself out pumping the water through. Just hang the four-liter dirty water reservoir higher than the cleaner reservoir and let physics do the rest. The hollow-fiber water filter system removes 99.9999% of bacteria and 99.9% of protozoa (Giardia, E.coli, etc). In short, this water filter system is the product you need if you're going on multi-day hikes or long camping trips. 
Key Features:
Gravity-fed 
Hollow-fiber water filter 
Meets all EPA/NSF guidelines 
Works in 2.5 minutes 
Delivers four liters of clean water 
Comes with carrying case
Specification:
Brand

Platypus

Weight

15.2 ounces
Delivers plenty of clean water for the day 
No pumping required 
Works quickly
Would be better with a spare filter
Portable Water Filter Buying Guide and FAQs
Some of the most critical outdoor essentials are strapped to your side, or resting in your external frame backpack. Survival knives, gun belts on your waist, and even paracord survival bracelets are all items you need in the wilderness to survive, but if you're not properly hydrated, it's going to be a short-lived excursion. Arguably, the most important item in your arsenal is your portable water filter. Small enough to fit in a backpack, lightweight enough to rest in your hand on difficult journeys. There's a lot of science that goes into this technology, so let's bust this case wide open, and discuss everything there is to know about portable water filters.
How We Chose Our Selection of the Best Portable Water Filters
They're one of those items that you don't really think about having a complex buying process, but when you get under the hood and learn about some of the things we're going to display in this guide, it's going to blow your mind. We used the following criteria to determine our list:
Brand reputation on quality
Warranty information and ease of access to customer service representatives
Total number of gallons/liters filtered per filter life
Convenience
Price and value
First-hand accounts and online reviews
Overall quality of the build
Features to Look For in Portable Water Filters
Size - Water volume and physical size dictate how ease this will be to use, and how effective it's going to be. On top of that, nobody wants an overly bulky water bottle.
Weight - These filters don't exactly come lightweight, you know. Every ounce counts when you're stuffing your hiking backpack, and while this is an absolutely crucial component to your camping or hiking trip, it's also important that it doesn't add in killing your back.
Ease of Use - It's water; you want to filter it, drink it, and be done. Unnecessarily difficult screw caps and filters that have to rest a certain way are a pain to deal with. Take a look at how complex the system looks to reassemble after using, and after cleaning.
Filter Capacity - Filters come in different sizes. They'll hold varying amounts of water, and filtrate that volume all at once, working it through the carbon or charcoal system to reach your mouth. The filter capacity will also influence the viability of our next item: flow rate.
Flow Rate - This is affected by the current lifespan of the filter (see guide below), and is rather important to quench your thirst quickly, and effectively.
Durability - This can also derive from the materials used. Nine out of ten men are buying these for the outdoor world, so will it hold up to the elements and rugged mystique of nature? While you probably won't be swinging this around and dropping it, you want as much accident protection as possible.
Portable Water Filter FAQs
Q: What is a Portable Water Filter?
A: Portable water filters are either active carbon or active charcoal-based systems (and in some cases, there are unique other systems in place) that remove harmful bacteria and viruses from water. Their primary use is for cleaning water found in nature, allowing you to drink it and cook with it when you're out in the wilderness.
Alternatively, they're also used to help purify water that we already drink out of our faucets. In the United States, there's a lot of leniency when it comes to what's allowed in our water supply. Bringing a portable water filter allows you to enjoy clean water, and remove unnecessary additives put in place by water processing plants and facilities. We're also big fans of bringing these into the gym to cut down on single-use plastic.
Q: How to Care for Portable Water Filter During Freezing Weather
A: What happens when the water trapped inside of your filter freezes? You're thirty and up the creek without a paddle. If you're going somewhere where the temperatures drop at night, or it's generally snowy, then you have a hard time ahead of you keeping this issue from arising. On average, these don't need to meet much lower than the 32F temperature range to freeze. They're very susceptible to the cold.
So how do you keep it going even when it's cold outside? You're going to use it a lot more sparingly than you were before, and you'll be keeping it close to your at all times. If your backpack rests against you (if it's an internal frame, not external), you'll want to keep this right up against your back to keep it warm. At night, sleep with it in your sleeping bag to keep it from freezing. Your body heat will keep it at the proper temperature.

Q: How to Tell if Portable Water Filter Needs to be Replaced
A: One way to immediately tell is if your flow rate has dropped significantly. This indicates that the filter is getting clogged, because it's housing loads of bacteria that prevent water from getting through as easily.
Apart from that, you're going to have to use some judgment calls. If you can try to monitor how many gallons it's rated for, and keep track of your cleaning and use, you'll be able to determine when it's time to get a new one. To sit on the side of caution, we'll personally toss out the filter when it's within 10% of it's expected end of life.
Q: What do Portable Water Filters Remove From Water?
A: Oh boy, get ready for a really, really gross science lesson. We all just bench on the idea that it removes bacteria, but what does it actually remove? You're stripping all this junk out of the water you drink:
Chlorine
Chloramines
Salt
Chemical Filter Residue (Found in most water supplies)
Sediment
Sand
Fluoride (Some filters)
Pesticides
Iron
Sulfur
Pretty scary stuff, huh? There's a lot more to it, but without sending you into a full-blown germaphobe frenzy, we thought it best to stop here. We've got one more list of serious reasons why you should filter your water, and then after that, we'll get back to the fun parts about owning a water filter. By removing all the items listed above, you're also eliminating the possibility of encountering these diseases, viruses and bacteria:
Giardia
Dysentery
Traveller's Diarrhea
coli
Hepatitis A
Hepatitis E
Cryptosporidium
Campylobacter
Cholera
Typhoid Fever
It's beyond worth it to filter your water. You can't see, smell, and in most cases, you can't even taste differences in the water that would give these away. They piggyback on bacteria and make it into your water, and while your body can sometimes fight this off, it's not guaranteed. The only thing that you can guarantee, or come close to, is that a filter will remove this from your water, and save your immune system the gambling man's odds of fighting it off.
Q: Should You Wash Your Portable Water Filter?
A: Absolutely. Every single time you use this on an outdoor excursion, you should be cleaning this out. If you're grabbing one of these to use for the gym so you can cut down on bottled water (you environmentally-friendly budget-savvy guy, you), then you're already working with filtered water from your faucet, you're just providing a second level of cleaning. If this is the case, you can usually use your bottle about five times in a week before needing to clean it.
Waterborne illnesses come in the form of bacteria, viruses, cysts and more, including typhoid fever, hepatitis A and E, dysentery, and more. Basically, it's a really big deal, and you should never take the risk of drinking water that hasn't been filtered in some way, especially with the way our planet is currently with its state of decay and pollution.
Q: How and How Often do You Clean Your Portable Water Filter?
A: Given the materials used and the critical necessity for clean, potable water, we're only going to recommend this one cleaning method. It'll break down and kill every spec of bacteria in your portable water filter, so long as you follow protocol properly.
For this example, we're going to assume your portable water filter has a 32oz capacity. Fill it up with 32oz of hot water, and then drop two tablespoons of unscented bleach right into the water. The heat will help water rise out any stubborn bacteria that's resting in the carbon (or alternative) filtration system.
Now comes the time to drop a truth bomb about your filter. If it said, "Good for 1,000 gallons of water," it's not kidding, but you're going to be cleaning and rinsing these after every use, so that isn't going to be 1,000 gallons of drinkable water. Keep that in mind.
After letting this sit for about five minutes, you're going to shake gently, and let the water run through the filter as best you can. To get all the bleach out, you're going to be using at least three full rinses, so out of one of your gallons of usage, you're filtering one quart of drinkable water, and three quarts of rinsing water to keep filter clean. It may seem like a bum deal, but try to picture 250 gallons of water and the associated cost. Now, look at your filter, and it doesn't seem so bad.
After you're done rinsing, it's important to let this air dry. Air dry methods aren't just recommended to be an annoyance; it actually provides a superior level of cleanliness before use, and eliminates the possibility of water or bacteria breeding filth in dark crevices.
Next comes the frequency. Guys, don't bring these with you on more than two-day trips if you don't intend on cleaning them while you're out. The minute you put impure water in here, the filter absorbs the bacteria, but it also becomes a breeding ground for said bacteria. You need to get this through that bleach solution as quickly as possible.
Since there's no clear cut-and-dry way to know what's in the water, it's always best to assume that there's a good amount of waterborne bacteria, and you need to focus on that. If you're wondering, "If it breeds bacteria, won't the filter just block it?" Yes, and no. The bacteria doesn't just sit on the outside of the filter; it's inside of it, where it begins to grow in a damp, dark place. While you should still be safe to drink from this, you don't want bacterial growth to creep up further through the filter.
Q: What is Potable Water?
A: It's what you're aiming for with your portable water filter. Potable water is defined as being safe to consume without incurring any negative effects to your health. Potable water doesn't necessarily have to taste good, it just has to be healthy enough for you to drink. Keep in mind, you're not going to be getting Poland Spring water out of your portable water filter, but it's going to reduce or eliminate bacteria, making it safe to drink.
If you've ever fired-up a camping stove to boil water, making it safe to drink, then you were making it into a potable source. Alternatively, it's important to understand that water doesn't have a specific taste when it's potable; it can taste a bit cloudy or like you're drinking it from a not-so-clean glass, and that this instance is also what non-potable water can taste like. This is why it's ultra important for you to monitor your filter, and ensure it's functioning properly before you hit the hiking trail.
Q: Can Portable Water Filters Purify Snow?
A: We're not all out in the middle of July in the Catskills. There's a lot of terrain to cover on Earth, and there's a million differences in the water in America, to the water in Sweden, and wherever else you may travel. Snow and rainfall each carry traces of pollutants that are not water-soluble, meaning they're going to transfer and lock-in when that water turns to snow, and when that snowfall hits in key camping and hiking areas.
If you circle back and check the list of chemicals and pollutants in the list above, you'll have a better understanding of what does, and what does not get filtered out. There are certain things that just stain nature, but in most cases, if the snow appears white and pure, you can throw it into your portable water filter, and exchange some of your body heat to melt the snow and turn it into drinkable, sustainable water.

Q: Can a Portable Water Filter Render Urine Drinkable in Emergency Situations?
A: Well, I suppose it's on everybody's mind, right? Technically, yes, you can purify your own urine (to an extent). We produce urine to evacuate bacteria and unnecessary components from our body, whether it's toxins or waste from the beverages we consume, and the moisture packed into the foods we eat. Your body doesn't absorb it all, so part of it ends up in your bladder.
Urine depletes, because even if you drink its most purified form, your body is going to use whatever electrolytes and pure hydration it can extract. Then, you'll be left with even more concentrated levels of bacteria and bodily waste. If you end up drinking your own urine, you can purify it in your portable water filter, but you won't produce even 1/10 the same amount of fluid during your next urination, meaning it really is a last-ditch effort.
Gear Hungry, its writers, editors, staff and webmasters are not responsible for anything you may do with your portable water filter. This guide is not written by trained professionals in the art of survival, or nutritionists with relevant degrees. These are the opinions of men who have personally tested these products, declaring their first-hand accounts and experiences. This article should be read for entertainment and buyer's knowledge only, and any additional information you require on drinkable water, filters, their properties and other entities residing around the subject, should be researched on your own accord.
Sign Up Now
GET THE VERY BEST OF GEARHUNGRY STRAIGHT TO YOUR INBOX