Best Carabiners In 2022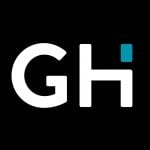 This product guide was written by GearHungry Staff
Last Updated
April 3, 2019
GearHungry Staff
GearHungry Staff posts are a compilation of work by various members of our editorial team. We update old articles regularly to provide you the most current information. You can learn more about our staff
here
.
GearHungry may earn a small commission from affiliate links in this article.
Learn more
Since the turn of the century the carabiner has transitioned from being the exclusive concern of the mountaineer to being an essential piece of everyday kit for millions of people. While it's still used to keep rock and ice climbers from grizzly fates it's now also used to suspend keys from belt loops, secure water bottles to the outside of backpacks and hang plants out on the porch. There are so many different sizes and styles of biners (pronounced "beaners") on the market today that it can be a daunting task trying to figure out which one is right for your purposes. But never fear. We've hacked our way through the carabiner forest and emerged with the best carabiners for 2019.
The Best Carabiner
Nite Ize S-Biner MicroLock Stainless Steel Carbiner

The Nite Ize S-Biner MicroLock features 2 gates instead of the 1 you'll find on climbing biners. This enables easy access to and use of 1 area of the biner while the other end remains firmly affixed to its anchor point. There's a simple and easy to use twist-lock mechanism that enables access and ensures when activated, that your keys or clothesline or bird feeder or other item doesn't pop off and drop to the ground.
The Ize S-Biner is fashioned from high grade stainless steel with a strong, durable stainless steel wire lock on each end of the S-curve. It's a small carabiner that goes about its business in a discrete fashion and is rated to 10 pounds. Pay attention to that rating climbers. It means in no uncertain terms that this is not a piece of climbing equipment. It's a repurposing of the carabiner for keys and the like. It makes a perfect gift for rock climbers in your life.
Key Features:
Fashioned from high-grade stainless
Mini carabiner for keys
1.38 x 0.57 x 0.28 inches
Rated to 10 pounds
Simple twist-lock mechanism
Not for climbing
Specification:
Brand

Nite Ize

Model

LSBM-01-2R3

Weight

0.48 ounces
Heroclip Hybrid Carabiner Clip




Another case where the carabiner concept has been reimagined for everyday use the Heroclip Rotating Carabiner Hook Clip steps up when you need it around the house, around the office, around the shop, or at the campsite (though don't try climbing with it). The Heroclip carabiner clip features a rubber "beak" that grabs hold of whatever surface you place it on to provide a rock solid hold. It will carry up to 60 pounds of whatever you need to suspend, which is good. But not climbing well. So just keep that in mind. It's extremely versatile and allows for 360 degree rotation of whatever you're suspending and is available in 10 different colors so there's always one to match the job at hand.
You may also be interested in these handy card tools from our list. Don't miss them.
Key Features:
Rubber beak provides solid hold
Carrying capacity 60 pounds
Machine cut aluminum
Available in 10 colors
Folds away for easy storage
Specification:
Brand

Heroclip

Model

HEROCLIP

Weight

2.08 ounces
ASP Polymer 3.5 inch Carabiner

While the ASP Polymer is not a climbing carabiner it does offer enough carrying capacity to be useful to climbers when it comes to moving gear along climbing rope lines, keeping food up and out of the reach of wildlife, and other functions. At the same time though you need to be careful not to let one of these find its way to the gear cluster on your belt. That said the 275 pound capacity will certainly come in handy to create a laundry line to dry your wet clothes or for ferrying supplies across a raging stream. Contractors and DIYers are also bound to find myriad ways to employ them and the fact that they come in a half dozen different colors means they make great organizational aids.
Key Features:
Purpose driven design.
3.5 or 2.5 inch sizes.
Color coded for easy deployment.
Carrying capacity up to 275 pounds.
Available in 6 colors.
Not for climbing.
Specification:
Brand

ASP

Model

ASP56216

Weight

0.8 ounces
Mad Rock Ultra Tech Screwgate Carabiner

With the Mad Rock Utra Tech Screwgate we enter the realm of genuine rock or ice climbing carabiners. The Ultra features a major axis force limit of 5,600 pounds and has one of the easiest to use screwgates in the business. The asymmetric D shape makes it a good choice for tight spots where you don't have time to be fumbling with a small carabiner and the fact that you can manipulate the screw lock with one hand doesn't undermine such deployment. The Ultra is a versatile biner that can be used on rock or ice, to fix protection, or to ferry equipment. It's also attractively priced which makes it a popular choice for budget conscious climbers.
Key Features:
Major axis limit 5,600 pounds (25kN).
Hot forged aluminum.
Lightweight and rugged.
Minor axis limit 2,000 pounds (9kN).
Multipurpose carabiner.
0.7 inch (18mm) gate clearance.
Specification:
Brand

Mad Rock

Model

698002- NULL

Weight

1.6 ounces
Black Diamond Gridlock Magnetron Carabiner

The Magnetron carabiner makes no bones about its mission: to keep a firm hold on the belay loop and eliminate cross-loading. It's fashioned from hot-forged aluminum so it's both light and rugged. It features a keylock nose that helps keep the biner from snagging on other items and it has that obvious harness well at the base that is further isolated by a small flange on the gate. Once in place it effectively eliminates cross loading. The gate is held in place by powerful magnets and believe us, once it's closed, it's closed. You get super smooth motion of the rope, easy one hand operation whether you're right or left-handed and the Magnetron weighs a reasonable 3 ounces.
Key Features:
Hot forged aluminum.
Major axis capacity 4,946 pounds (22kN).
Minor axis capacity 1,574 pounds (7kN).
One handed operation.
Isolated belay loop.
Specification:
Brand

Black Diamond

Model

BDI_11188

Weight

2.72 ounces
XINDA Auto Locking Carabiner

The Xinda Auto Locking Carabiner is one you'd have to try hard to lose sight of. But it's more than just a piece of standout gear. It's crafted from 7075 aircraft grade aluminum, has a generous gate opening, weighs a featherlike 2 ounces, and features an asymmetric D shape that makes it easy to grab and easy to manipulate regardless of weather. It will accept 4,800 pounds of force along the major axis. This isn't groundbreaking but should be adequate for most average sized people. An ideal choice for less extreme applications like caving, mixed terrain climbing and rappelling.
Key Features:
High strength 7075 aluminum.
Electric orange finish.
Major axis strength 4,800 pounds (22kN).
Minor axis strength 1,800 pounds (8kN).
Gate opening .6 inches (16mm).
Specification:
Brand

XINDA

Weight

4.2 ounces
PETZL – William Locking Carabiner For Belaying

The William Petzl is one of the strongest carabiners out there with a load force rating of 6,069 pounds (27kN). That's enough to hold down the fort in even the most extreme cases. The extra-large asymmetric D shape also makes it very easy to handle and an ideal carabiner to use to lock down vital parts of the protective system. This is a large carabiner. Make no mistake about that. It may be too large for some people with smaller hands to manipulate easily. But if you're okay with the size you're going to appreciate the strength on offer and will doubtless find yourself operating with a new sense of confidence, knowing your belay carabiner won't let you down. Our handy guide to the best bouldering crash pads features more great products like this.
Key Features:
Ideal for belay stations.
Major axis strength 6,069 pounds (27kN).
Anti-snag key lock system.
Easy to grip with gloves.
Specification:
Brand

PETZL

Model

Petzl

Weight

8.2 ounces
DMM Phantom Screw Gate Carabiner

The Phantom Screw Gate carabiner is one of the newest carabiners from DMM and one of their best. It's really light at just 1.6 ounces but will accept up to 5,170 pounds of load in an emergency. This is a twist-lock carabiner that's hassle-free and dependable. The large upper basket leaves plenty of room for a couple of ropes, which is surprising for such a relatively short biner, and the nose is completely free of elements that could snag on your rope or other pieces of equipment. The Phantom is going to cost you more than some other locking biners but most people will think it worth the price.
Key Features:
Major axis strength 5,170 pounds (23kN).
Gate opening .62 inches.
Screwgate locking mechanism.
Size 3.6 x 2 inches.
Compact and powerful.
Specification:
Brand

DMM

Model

A312-Silver (Gold Gate)

Weight

1.44 ounces
DMM Rhino Locking Carabiner

The last item on our best carabiner list is another entry from DMM. The Rhino carabiner makes an ideal belay carabiner with its incredible 6,069 pound load capacity and wide basket. It has a nifty "horn" along the back spine that helps prevent cross-loading and a generous gate opening that doesn't create problems getting your rope in or out. It's device friendly, tough as nails, strong as an ox, and extremely dependable. Although it's also fairly large and relatively heavy. Whether or not the Rhino "spine" really makes that much difference in preventing the biner from slipping sideways and cross loading is open for debate. But the overall usefulness of the Rhino itself is not.
Key Features:
Major axis strength 6,069 pounds (27kN).
Minor axis strength 2,000 pounds (9kN).
Ideal for belay stations.
Keylock nose for snag free operation.
I-beam design for optimal strength.
Specification:
Brand

DMM

Model

DMM

Weight

8.2 ounces
Gold Lion Gear Aluminum Carabiner

It's pretty clear that these carabiners aren't designed for rock climbing. If they were, Gold Lion Gear would make more of a deal out of it on their Amazon page. Instead, these three-inch aluminum carabiners are designed to be keychains, hang power tools, hold gear on your backpack, and to do other lightweight jobs. This low-impact use makes them much cheaper than climbing carabiners though, with a set of five costing you less than $10. If you're looking for a set of carabiners that doesn't need to hold your body weight, these are absolutely perfect. 
Key Features:
Pack of five 
Made from aluminum 
Three-inch thick 
For low-impact uses 
Not for climbing

When you're buying a carabiner for climbing, you need to know it can hold your bodyweight… and then some. The last thing you want, when you're suspended hundreds of feet above the ground, is a carabiner you don't fully trust. Fortunately, the STURME Carabiner Clip is rated to hold 2,697lbs (the equivalent of 14 adult men). Its strength comes from the fact that it's made from top-grade aerospace aluminum (7075). To open and close the carabiner, it has a manual screw-lock that is designed to reduce the chance of it opening when you don't want it to.
Key Features:
Made from top-grade aerospace aluminum (7075)
Rated to hold 2,697lbs 
Safety manual screw lock 
Three-inches thick 
Five-year warranty 
Specification:
Brand

Sturme

Weight

0.96 ounces
FresKaro Twist Locking Carabiner Clips

The FresKaro Twist Locking Carabiner Clip is made from 7075 aerospace aluminum, which makes it super strong. It could hold 14 normal sized men, which gives you the peace of mind when you're suspended on a rope. The technical weight rating is 12KN, which means it can hold 2697 pounds. This makes it perfect for climbing, aerial yoga, and hanging stuff like punching bags and hammocks. It also has a two-way lock that automatically relocks for added safety. FresKaro might not be the biggest brand name in the carabiner game but this is definitely one of the best products on the market. 
Key Features:
Made from top-grade aerospace aluminum (7075)
Rated to hold 2,697lbs 
Two-way lock 
Three-inches thick 
Specification:
Brand

FresKaro

Weight

1.03 ounces
Carabiner Buying Guide & FAQ
How We Chose Our Selection Of Carabiners
Many of us are outdoor types with copious rock and ice climbing experience. Nonetheless a climbing carabiner is a device that could make the difference between life and death and so just to be sure we were on top of things we reached out to others in the climbing community to get their input. This is not the kind of product where branding is going to carry a lot of weight. With climbing carabiners it's all about performance. We also took perhaps a longer look than we normally do at customer reviews to ensure we weren't missing anything. And, although we love a good value, price was the least of our concerns here. Saving a few dollars with this type of product isn't such a deal if the biner snaps on you or the gate fails when you need it most.

Features To Look For In Carabiners
Size - Carabiners come in all different sizes. This is especially true now that the market it being flooded with lots of quasi-carabiners designed to hold keys and potted plants instead of falling climbers. From a practical standpoint the larger the carabiner the easier it is to manipulate. And that's particularly important if you're 200 feet up an ice fall trying to hook a biner into a screwhead with hands that are numb because you've been extending them up over your head for an hour. But large carabiners aren't to everyone's liking. You really need to try a few different sizes with and without gloves and get a feel for which works best for you hand. Typically the more experienced the climber the wider the range of sizes they'll employ.
Shape - When it comes to carabiners there are 4 main shapes used by most climbers and then a number of custom shapes that have been adopted by company's creating "carabiner-like" products. We're going to leave the quasi-biners out of the discussion and focus only on the standard accepted shapes for climbing biners.
The asymmetric D - This is far and away the most popular carabiner shape. This type of biner typically has a slightly larger gate opening than a standard D which makes hooking ropes etc that much easier.
The standard D - D shaped carabiners were the first offshoot of the old fashioned oval biners. D shaped carabiners are used for a variety of purposes. The D shape is widely regarded as the strongest shape and features a larger gate opening than an oval carabiner.
The pear shape - The pear shaped biner typically has a semi-isolated loop at the narrow end that provides for better control of the belay rope. You're not going to see these hanging off of screws or chocks on fixed rope systems. They tend to stay close to home on the harness.
The oval - The oval carabiner is the original design dating back to the early days of mountaineering. They were the standard for decades and are still widely used today. Their symmetry enables them to hold more gear than D-shaped biners and they do a great job when employed as brakes due to their symmetry.

Weight - It doesn't make any sense to needlessly weigh yourself down with gear before heading up a granite face or icefall. That said you shouldn't make decisions about which carabiners to take up with you based solely on weight. The first and most important criteria is whether the biners you have are the right ones for you and for the task at hand. Once you determine which type and how many carabiners to take don't load up your rack with twice as many as you need just to create some attractive gear noise.
Material - Most carabiners are fashioned from high grade aluminum. This provides outstanding weight to strength ratio and allows manufacturers to keep the weight down. Some are fashioned from stainless steel and still others are aluminum but features stainless components. The stainless steel carabiners are heavier than aluminum as you might imagine, but they can typically endure more extreme forces and will last longer. Because they're not as durable nor last as long as a steel carabiner the practice of using aluminum carabiners on fixed rope systems or fixed quickdraws is discouraged.
Locking Mechanism - Not all carabiners have locking gates but many do. The twist lock carabiner provides protection against accidental opening of the gate at an inopportune time. For this reason they're considered much safer than non-locking biners. On the other hand locking and unlocking climbing clips when you're in a tight spot toward the end of an exhausting climb can be something of a pain. Locking carabiners are considered the only logical choice for use in a belay station and at critical protection points. But they're almost never found on quickdraws. The thing to consider when it comes to locking carabiners is how easy they are to open. Ideally you'd want a locking mechanism that can be manipulated with one hand without too much trouble.
Strength - Carabiner-like devices intended for use around the house should never find their way into your climbing gear. Most are only rated to hold 10 - 50 pounds max. True climbing carabiners are designed to withstand the extraordinary forces brought upon them by a falling climber. These forces can easily reach the equivalent of a couple of tons and so the biners employed throughout your rope system and at the point of contact on your harness (and the harness loop itself) must be up to the task. The relative strength of a carabiner is expressed by the letters kN, which stand for "kilonewtons". The kilonewton is a force of gravity rating with one kN equal to approximately 225 pounds. You can find the kN rating engraved into the spine of your carabiner. If you don't see a kN number there the biner is not for climbing.

Carabiner FAQ
Q: Do carabiners break?
A: They can and they will if you employ one that isn't made for climbing or you're using climbing clips in critical spots that don't have a sufficient kN rating and you ask it to catch a large climber. Keep in mind too that (real) carabiners are rated along both their major (long) axis and their minor (narrow) axis. If you have the carabiner employed in such a way that the force of a falling climber would be brought upon the narrow axis there's a good chance it's going to fail if asked to catch someone. So how you deploy the biner is as important as the biner you deploy.
Q: How many carabiners do I need for climbing?
A: Ask 10 different climbers this question and you'll likely get 10 different answers. Some will say as few as 2 locking carabiners and that's it. What these folks don't say is that while they're only taking 2 locking biners they're also bringing along a half dozen quickdraws, which are pre-made protection setups with a carabiner at each end connected by a powerful nylon strap. So while they may say they never take more than 2, they've actually got 14 carabiners on their rack. They're just not all individual biners.
As a general rule we'd advise newcomers to take 4 or 5 locking and an equivalent number of non-locking carabiners along. As well as several of the aforementioned quickdraws. That's given that the route does not already have a robust fixed rope system in place and it's more than a pitch long. As you gain experience you'll figure out the right number and combination for you depending on the route.

Q: What equipment do you need for rock climbing?
A: Proper clothing - Rock climbing differs in some fundamental respects from ice climbing. And one of the most obvious is in the amount and type of clothing you need. On ice you're dealing with sub-freezing temperatures for prolonged periods of time. You're also often exposed to harsh, bitterly cold wind. So your clothing needs to be up to the task of keeping you warm. With rock however you're almost never dealing with brutal weather. Therefore the standard rock climbing outfit typically consists of lightweight, comfortable clothing such as lycra pants along with a T-shirt. Some folks approach their climbing outfits as though they're a fashion statement when really the primary concern is comfort and flexibility.
Rock climbing shoes - It will only take one attempt at climbing in traditional sneakers to convince you of the wisdom of getting a proper pair of rock climbing shoes. These are tight, rubber soled shoes designed to provide optimal grip. In some cases you may need to depend on the stickiness of that rubber to provide a bit of leverage when there is no actual foothold. If you're confining your climbing activity to indoor rock walls rock climbing shoes don't become as critical. Although they'll still make your experience easier and more enjoyable.
Harness - Carabiners and state-of-the-art ropes are all very well and good but without a harness you're not going anywhere (that is, if you have any sense). The harness is your connection to the protection system. The rope attaches to the carabiner which attaches to the forward loop on the harness. The harness goes around your waist and extends down to grab hold of the upper portion of your legs. If you fall, which will likely happen at some point, the harness keeps you from plummeting to a nasty end.
Helmet - If your harness or carabiner or rope fails and you freefall to the ground a helmet isn't going to save you. That's not what it's for. It's primarily to protect you from loose rock and other debris that often cascades down upon climbers from above. Maybe it's debris knocked loose by the lead climber or maybe a bird. Or maybe it's just time for a particular rock to fall. In any event you want your head covered just in case.
Rope - Climbing ropes are not like the rope you see employed to tie ships up to the dock. Climbing ropes are fashioned from a special nylon weave that provides them with flexibility, durability, impact resistance and strength. A good rope is going to cost more than a few bucks. But climbing ropes literally save thousands of lives every year.
Chalk - Who knew that after the chalkboard disappeared from classrooms chalk would reenter the cultural conversation as a means for allowing the ever growing number of climbers to obtain dry, secure holds as the navigated their routes. If you're serious about rock you'll need a chalk bag on your belt and plenty of chalk to keep those sweaty hands nice and dry.
Carabiners - We discussed biners at length above so we don't really need to get into the gory details again here. Suffice to say that your climbing clips are the point of connection between the rope, the mountain, (or rock wall), and your harness. You'll want to have a nice variety of the best carabiner sizes and types to accommodate different types of climbs.

Chocks - Chocks or "nuts" are used to wedge into crevices on the rock face and attach protection to. They come in all sizes to accommodate all different sized cracks. You attach a carabiner or quickdraw to the end loop of the chock and run the rope through the biner. Chocks are to rock climbing what screws are to ice climbing.
Tape slings - Tape slings are not tape at all. They're strips of incredibly strong nylon that can be anywhere from a few inches to a few feet in length. They're used in tight spots when you don't have any obvious means of anchoring yourself with a chock.
Belay plates - The rope is run through the belay plate or figure 8 in order to provide friction the belayer can use to help take some of the load off the person they're belaying. They're also used to help control the descent while rappelling. And to prevent the rope from feeding out in case of a fall.
Sign Up Now
GET THE VERY BEST OF GEARHUNGRY STRAIGHT TO YOUR INBOX