Last updated:
05 Nov 2020
15 Gifts For Barbers In 2021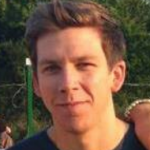 This product guide was written by Jordan Carter
A barbershop is a place where men can shake off the stressors of everyday life. They can relax while they treat themselves to a new haircut or beard style. In essence, it's a place where men can unwind and let their testosterone run wild. But barbers don't only create a space where men feel free to be, well, men! They are amazing artists who know just how to make you look and feel good. And for this, your barber deserves a thank you. Here are a few gift ideas for barbers that will show your appreciation for a job well done. Pick one of these fifteen items and you'll make your stylist's day!
The Gifts For Barbers
The best!
Gear, gadgets & stuff for men
Straight to your inbox