Last updated:
21 Jul 2020
15 Gifts For Architects in 2021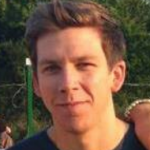 This product guide was written by Jordan Carter
Published
September 7, 2018
If you've got an architect in your circle of family and friends you probably dread every birthday, Christmas and pretty much any other celebration that involves buying them a gift. It's not that you don't like the person, your architect is probably a really nice person. It's more the fact that selecting the right gifts for architects is generally doomed to disappoint.
So what do you buy an architect? You could go for a bottle of wine or a box of chocolates but even if you go for a really posh brand it's not exactly going to impress. If you want to go for the wow factor you need to consider getting something that is useful, practical and classy. Before you start going crazy as you search catalogue after catalogue of gift ideas, take a look at our compilation of the best gifts for architects for a little inspiration that are guaranteed to give you hero status in the eyes of your relative or friend the architect.
Gifts For Architects
Conclusion
Side-step the boring old socks, ties and bottles and take a closer look at the exciting and unique gifts we've showcased in these great gift ideas for architects. You are sure to find something perfect to suit the creative style and individual personality of the people responsible to adding to the architectural landscape in our local areas and beyond.
The gifts in this guide cover all the bases offering practical items that will add a much needed boost to a professional image, while at the same time give the architect a few extra tools and accessories to execute their craft with added expertise. Other gifts showcase some of the greatest architectural feats in our history in various kits and games but all are destined to leave a welcome and lasting impression on the recipients of these gifts. This holiday season look at giving a gift that steps away from the ordinary and offers something that is extraordinary.
The best!
Gear, gadgets & stuff for men
Straight to your inbox