Gifts For Architects in 2022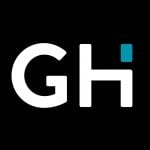 This product guide was written by GearHungry Staff
Last Updated
September 7, 2018
GearHungry Staff
GearHungry Staff posts are a compilation of work by various members of our editorial team. We update old articles regularly to provide you the most current information. You can learn more about our staff
here
.
GearHungry may earn a small commission from affiliate links in this article.
Learn more
If you've got an architect in your circle of family and friends you probably dread every birthday, Christmas and pretty much any other celebration that involves buying them a gift. It's not that you don't like the person, your architect is probably a really nice person. It's more the fact that selecting the right gifts for architects is generally doomed to disappoint.
So what do you buy an architect? You could go for a bottle of wine or a box of chocolates but even if you go for a really posh brand it's not exactly going to impress. If you want to go for the wow factor you need to consider getting something that is useful, practical and classy. Before you start going crazy as you search catalogue after catalogue of gift ideas, take a look at our compilation of the best gifts for architects for a little inspiration that are guaranteed to give you hero status in the eyes of your relative or friend the architect.
Gifts For Architects
Pentel Arts GraphGear 1000 Premium Gift Set with Refill Leads & Erasers




Impress your favorite architect with this stunning Pentel Arts GraphGear 1000 Premium Gift Set. This set consists of 4 superior quality mechanical pencils complete with lead refills and erasers. The pencils themselves are as functional as they are attractive. The various leads come in all the thicknesses used by architects and enthusiasts, as well as those who insist on perfection.
The set comes nicely boxed with each pen neatly encased in foam. The pencils themselves have a nice chiseled grip that makes them easy to hold and draw with for endless hours. They are comfortable to work with and as they are mechanical pens with lead refill, they never need sharpening. Every architect should have one of these sets on their desk as a sign of a serious architect. When it comes to choosing the perfect gift for an architect, this one is one of the best choices to make. For more interesting options, check out our selection of best gifts for graphic designers.
Key Features:
Superior drafting Pencil for professionals and enthusiasts
Built-in lead hardness indicator
Dual-action retractor
Finely chiseled metallic grip inlaid with soft, latex-free pads
4mm tip length ideal for use with rulers and templates
Pre-loaded with Pentel® Super Hi-Polymer® HB lead
Specification:
Brand

Pentel

Model

PG1000BXSET

Weight

1.6 ounces
Leica DISTO D2 New 330ft Laser Distance Measure with Bluetooth 4.0




Gone are the days of lugging around a whole roll of measuring tape. Measuring land and buildings used to be a two person job because one person would need to hold the end of the tape measure while the other person would unravel the tape to get the required measuring done. It wasn't always accurate either, because if you couldn't get your tape perfectly straight you could be several centimeters off your mark.
Thanks to the Leica DISTO D2 New 330ft Laser Distance Measure, your measuring will be a one-person job and accurate within 1/16 of an inch. No more scribbling down illegible numbers either because this little marvel comes with Bluetooth so you can send your measurements straight to your smartphone or other devices. It can also automatically calculate the area and volume of what you are measuring and it stores the last 10 measurements for you for easy retrieval. This is the perfect item to add to your list of gifts for a landscape architects.
Key Features:
Contains Class II Laser with 1mW output
Bluetooth 4.0 for transferring measurements into desired software
Last 10 measurement memory
Pythagoras function for indirect height or width measurements
Intelligent automatic end piece for hard to reach corners
Specification:
Brand

Leica Geosystems

Model

838725

Weight

4 ounces
Apple Pencil for iPad Pro



Perhaps your buddy the architect already has a lot of gadgets and equipment. This is where gift buying can get tricky. The good news is that even for the architect that has it all, you can still find a great gift by buying them an accessory for one of their devices.
The Apple Pencil for iPad Pro is the must-have accessory for the architect with an iPad. This pencil will make it so much easier to record measurements, sketch temporary plans, and very simple work with many of the other apps.
If there is one gift that is always welcome with architects it is pens and pencils. The Apple Pencil for iPad comes in a simple, sleek white design that looks professional. It has the ease of use of an ordinary pencil so it can function no matter how you prefer to hold your pencil. It connects via Bluetooth eliminating the need for any cables and you can charge it directly on your iPad. The Apple Pencil comes complete with a Lightning adapter for easy charging and an extra tip. If you are a fan of Apple and are using Mac, make sure you also check out our top MacBook pro cases or iPad Pro accessories.
Key Features:
Apple Pencil is sensitive to pressure and tilt for ease of use.
Compatible with many iPad models
Connects via Bluetooth; and charges using your iPad's Lightning cable
Comes with Apple Pencil, Lightning adapter, extra tip
Specification:
Brand

Apple

Model

MK0C2AM/A

Weight

0.32 ounces




If you're looking for original gift ideas for architects that are still practical and functional then this contemporary Digital Alarm Clock is sure to impress. Architects love unusual and edgy designs and this alarm clock certainly fits that description. The wood grain and sleek shape will look fantastic in any bedroom or office.
The added features of this alarm clock include a thermometer, 3 sets of alarms, adjustable brightness and you can choose between battery power or charge it via USB so because it doesn't necessarily need to be plugged into a power source, it will have enough battery power to keep working even during a power outage ensuring the alarm will still give its wake up call every morning.
Key Features:
Dual Plus Alarm Setting – You can set two or three alarms and weekday mode.
Stylish Wooden Design for Décor
3 Brightness Level Adjustable
Temperature & Humidity Detector
Easy to Set up -powered by Micro USB charger
Specification:
Brand

TooTa

Weight

11.7 ounces
Black: Architecture in Monochrome Hardcover




No office is complete without a bookshelf and that means you also need to fill it with books. This Black: Architecture in Monochrome book is on the list of gifts for architecture lovers whether they are in the profession or just avid admirers.
The highlight of the book is the 150 stunning works of architectural art in the form of black buildings. Surprisingly, instead of black giving the impression of darkness and gloom, it shows the dramatic and visually impressive side of using this monochromatic color. The true beauty of the buildings featured in this book is the unique designs set against glorious landscapes. The settings give the buildings an awesome backdrop making them look breathtakingly grand.
The works featured in this one of a kind book include houses, churches, libraries and other remarkable buildings from some of the world's best known architects, making this book a must for all architects to have in their library.
Key Features:
150 black structures beautifully captured
A tribute to 1000 years of black architecture
Visually stunning cover to compliment any office
Specification:
Weight

3.8 pounds

Hardcover

224 pages

Author

Phaidon Editors
LEGO Architecture Studio 21050 Building Blocks Set




Are you stuck trying to think of a great gift for your architect boyfriend? Why not get him a LEGO Architecture Studio 21050 Building Blocks Set? This is a gift you can work with together and draw inspiration in creating great architectural structures, over and over again. The monochromatic bricks have been designed to help you discover the basics of architecture as you while away a cold winter afternoon.
This set of LEGO blocks offers you everything you need to make your own unique buildings and includes tips from leading architects in a 272 guidebook. There are 1210 pieces in the set so you can get started on your miniature construction, but if you really want to create something huge and mind blowing, the set is compatible with other LEGO sets so you can use combine multiple sets and go nuts.
LEGO is the best known brand when it comes to blocks and has been the favorite for children and adults of all ages. Just remember that stepping on the blocks may cause an outburst resulting in destroyed buildings. If you love building, then don't miss our amazing Lego Architecture Sets review for more great products like this.
Key Features:
Learn architectural design fundamentals with monochromatic brick!
Includes sorting trays especially for LEGO bricks.
272 page guidebook written by leading architects
Can be used in conjunction with other LEGO sets
Endorsed by REX architecture, Sou Fujimoto Architects, SOM, MAD Architects, Tham & Videgard Arkitekter and Safdie Architects
1,210 pieces
Specification:
Brand

LEGO

Model

6097683

Weight

5.95 pounds
Fisher Space Pen Bullet Space Pen with Clip



The best presents for architects often include a really cool pen and pens don't get much cooler than a Fisher Space Pen Bullet. Originally designed for astronauts to use in space, these pens have the ability to write smoothly and accurately from any angle, including upside down. Adding to the marvels of this pen is that you can keep writing effortlessly from freezing temperatures -30F all the way up to really hot temperatures up to 250F.
The ink cartridges of this pen are pressurized and tightly sealed which not only ensures flawless writing but also eliminates messy leaks.
This Fisher Space Pen comes beautifully gift boxed and in an elegant matte finish that will definitely catch the eye. The sleek shape is easy to hold, with a removable clip. This is possibly one of the strongest pens ever made and the manufacturers are so confident in the quality that this pen comes with a lifetime guarantee again all manufacturing defects. Our handy guide to the tactical pens features more great products like this. 
Key Features:
Writes at any angle, even in Zero Gravity.
Writes in extreme temperatures from -30F to 250F
Each Pen is precision assembled, hand tested, and comes with a lifetime guarantee against  manufacturing defects
Includes removable clip
Comes gift boxed
Specification:
Brand

Fisher

Model

400BCL

Weight

0.96 ounces
Wooden Folding Book Light

Architects love to have items of unique, yet functional design and the Wooden Folding Book Light by Arista LLC is definitely a unique and functional light. Shaped like a book, this quirky lamp automatically turns on when you open the book and turns off when you close it again. Just as a book looks inviting when it is opened and fanned out, this light that shines from this folding book is equally inviting.
Made from eco-friendly white maple wood material it is every bit as stunning as it is practical. Its ultra-lightweight design makes it easy to take with you anywhere you need like and it can very easily be charged via a USB port for super convenience.
For something more stunning than a boring old desk lamp, you can't go wrong with this amazing Wooden Folding Book Light.
Key Features:
Environmental friendly & Recyclable material
Needs only USB to recharge instead of batteries.  
It can be folded right back on itself to cast a 360 degree light
Simulates a real book – light turns on when you open the book and off when you close it.
Compact and light so you can take it with you anywhere you need light without cables or cords.
Specification:
Brand

Arista LLC

Weight

1.32 pounds
LEGO Creator Expert Taj Mahal 10256 Building Kit




Nothing can inspire the architectural imagination quite like the Taj Mahal. Thanks to LEGO you can stop wracking your brain for the perfect Christmas gifts for architects and put the LEGO Creator Expert Taj Mahal 10256 Building Kit under the Christmas tree for the architect who loves to build.
The detail in this building kit is nothing short of spectacular. All the arches, balconies, windows and towers have been artfully represented to give this set a stunning air of authenticity and because it is LEGO, you know you are getting a quality product that has been made to last.
Architects and lovers of architecture alike will be thrilled at the prospect of building this iconic building.
Once completed it will be a stunning centerpiece to any room in your home or office. This is a piece that will give you hours of construction pleasure and many more hours of conversation material to impress friends and clients with your outstanding skills and the steady handed patience required to put this marvel together. Our Lego sets for adults guide offers more amazing options like this so check them out.
Key Features:
LEGO replica of a real architectural wonder.
Model features  wealth of intricate details, including sweeping arches, ornate domes, soaring minarets and decorative finials
Measures over 16" (43cm) high, 20" (51cm) wide and 20" (51cm) deep
Compatible with other LEGO building block sets
Specification:
Brand

LEGO

Model

6222927

Weight

16.05 pounds
Bridges: A History of the World's Most Spectacular Spans Hardcover



Bridges have been part of the world's ever expanding landscape throughout history. In many ways bridges seem to majestically stand alone, doing the impossible, and yet they stand as a testimonial to the advances of engineering and architecture. In this book, Bridges: A History of the World's Most Spectacular Spans, you can get a glimpse of these giants that silently join different countries, districts, suburbs or islands.
For the budding architect, this is a trip through the history of some of the most impressive bridges in the world. Some have become iconic landmarks, while others were the backdrop for history in the making. This is a book that will fascinate architects and those who are simply intrigued by the amazing structural and functional aspects of bridges.
Key Features:
A visual history of the world's great bridges.
Breathtaking photographs capture intricate details.
Exciting features offering behind the scenes perspective.
Features military bridges and bridges in the movies.
Specification:
Brand

3.8 pounds

Hardcover

176 pages

Author

Judith Dupre
QIDI Technology 3D Printer Newest Model: X-Pro




A premium choice when choosing gifts for architects is a good quality printer. Choosing a QIDI Technology 3D Printer takes gift giving an enormous leap forward. This 3D printer gives the architect the tools to bring his creations to miniature life.
This new model has its own self-contained software and a 4.3 inch full color touch screen to make this printer surprisingly easy to use.
This revamped model has a removable plate so you can remove your finished models with ease. The turbofan also ensures the unit stays cool during operation and if you should lose power during printing the printer will remember where it stopped and simply resume printing again when the power returns. And with one of the 3D pens from our list, you can also create some amazing products.
Impress your clients and make scale models of their projects instead of just boring old drawings. This is a must have piece of technology for the serious architect.
Key Features:
The redesigned removable plate makes it very easy to remove finished models.
Redesigned double extruder equipped with four sides blowing turbofan for better cooling effect.
 Layer Resolution: 100~500 microns
4.3-inch full color touchscreen
Self-contained Software: QIDI Print
Specification:
Brand

Qidi Technology

Model

QDXPRO

Weight

39.7 pounds
Skyline The New York Chess Set




The Skyline New York Chess Set is a unique but very stylish item to make a statement when considering the perfect Christmas presents for architects. The creators, Ian Flood and Chris Prossner have taken inspiration from the intricate and exciting world of architecture to make a chess set that is sure to be the talking point this Christmas. This set has done away with the mundane old chess pieces and replaced them with famous architectural landmarks from the great city of New York.
The main pieces of this set showcase some of NYC's most recognizable buildings and the pawns are the well-known brownstones that grace the many inner-city streets.
The board and pieces are in black and white giving this set a contemporary, yet classical design and all in a stunning presentation box.
This set will intrigue your guests and have them begging you to play a game or two of chess, just so they can get a close up look of this extraordinary chess set.
Key Features:
32 piece NYC Skyline cast in molded acrylic.
Pieces are double weighted with soft felt base.
Finished in classic black and white.
Comes complete with a 16" x 16" folding board and presentation box.
Perfect for someone with a discerning taste for fine British design.
Specification:
Brand

Skyline

Model

B07BS1YN5Y

Weight

4.15 pounds
Fascinations ICONX Notre Dame Cathedral 3D Metal Model Kit



Notre Dame Cathedral is one of the most well-known cathedrals in Europe if not the world and holds the reputation of being the largest of its kind ever made in the style of French Gothic architecture.
Almost everyone who has ever studied architecture will be familiar with Notre Dame and what better gift can you find for an architect than a hobby model of this historical building? This is one of the best value gifts you can get for that relative or friend that loves classic architecture.
This model is perfect for seasoned architects but will also keep young people from the ages of 14 and up busy for several hours, or possibly days. The instructions are easy to follow, with no gluing or soldering required and once this model kit has been put together you will have a stunning centerpiece to display in your home or workplace. The budding architect or enthusiast will be fascinated by this kit and have a lasting memory to show off for many years.
Key Features:
Hobby model kit with easy to follow instructions.
Ideal for ages 14 and up
Parts can be easily clipped from the metal sheets
NOTRE-DAME – moderate difficulty level.
Once assembled, dimensions are 3.2 x 4.6 x 2 inches.
Display your 3D model once completed
Specification:
Brand

Fascinations

Model

ICX003

Weight

0.8 ounces
Galison Frank Lloyd Wright Fallingwater 2-Sided Puzzle




Puzzles have been around for an exceedingly long time and for good reason. They challenge our patience and determination to follow through on the task at hand until its completion. This 500 piece Galison Frank Lloyd Wright Fallingwater 2-Sided Puzzle offers double the fun as it is a double sided puzzle. On one side you have a beautiful visage of this stunning home in its gorgeous natural setting and on the other side you get to view the aerial blueprint. For easy sorting, one side is glossy and the other is matte.
This 500 piece puzzle is perfect for anyone with even the slightest interest in architecture and will provide hours of relaxing, therapeutic activity. Just like the original architects of this stunning home watched in awe as their design took shape, you too can watch this vision come together piece by piece until you have a complete picture. This is an affordable gift architects and architecture lovers alike and a perfect way to spend a quiet afternoon indoors.
Key Features:
500 double-sided pieces, one side glossy and one side Matte
Assembled puzzle size: 20 x 20″
Box size: 8 x 8 x 2″
Includes insert with information about the artist and image
Specification:
Brand

Galison

Model

9780735349605

Weight

1.32 pounds




Architects love to tinker with puzzles that have intricate designs that are visually attractive and this Craighill Jack Puzzle appeals to architects and enthusiasts of unusual construction. This puzzle offers a great form of entertainment that can be used as relaxation therapy but also looks great as a focal piece of decor in any home or place of work. It can even be used as a great looking paperweight.
Made in Massachusetts from a copper and zinc alloy, the bull nosed ends are smooth and easy to putter around with. It weighs approximately 1 pound so it is easy to move around as the zealous architect ponders the next move in getting all the tubes into place.
Enjoy hours of fun taking it apart and trying to put it back together again. Caution is advised though. Once you take this puzzle apart it may be difficult to get all the pieces right again. This is an ideal gift for the architect who is prone to procrastination.
Key Features:
1/2″ Diameter Bar
Weighs Approx. 1 Lb.
Measures 3″ X 3″ X 3″ (Assembled)
Solid Cartridge Brass
Bull-Nose Ends / Lathe-Cut
Specification:
Brand

Craighill

Model

742288779796
Conclusion
Side-step the boring old socks, ties and bottles and take a closer look at the exciting and unique gifts we've showcased in these great gift ideas for architects. You are sure to find something perfect to suit the creative style and individual personality of the people responsible to adding to the architectural landscape in our local areas and beyond.
The gifts in this guide cover all the bases offering practical items that will add a much needed boost to a professional image, while at the same time give the architect a few extra tools and accessories to execute their craft with added expertise. Other gifts showcase some of the greatest architectural feats in our history in various kits and games but all are destined to leave a welcome and lasting impression on the recipients of these gifts. This holiday season look at giving a gift that steps away from the ordinary and offers something that is extraordinary.
Sign Up Now
GET THE VERY BEST OF GEARHUNGRY STRAIGHT TO YOUR INBOX