Best Window Air Conditioners In 2021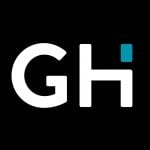 This product guide was written by GearHungry Staff
GearHungry Staff
GearHungry Staff posts are a compilation of work by various members of our editorial team. We update old articles regularly to provide you the most current information. You can learn more about our staff
here
.
GearHungry may earn a small commission from affiliate links in this article.
Learn more
It may not be summer quite yet around most of the world, but that doesn't mean you shouldn't start thinking about the best window air conditioner to ensure comfort once the temperatures rise to potentially record highs yet again. Much like a quality home entertainment setup, a swimming pool, mini fridges, and BBQs, an AC unit is the perfect thing you need to spend those lazy summer days without going too crazy.
With a window air conditioner, you can guarantee total comfort, and with such a range of fantastic options around complete with an array of excellent features, you may never want to leave the chilled environment of your home ever again. From the powerful units to keep the whole family cool to more compact options for studios and apartments, here are the most effective options available, so get them while they're hot. Or, should we say, while they're cool?
The Best Window Air Conditioner
Window Air Conditioner Buying Guide & FAQ
Features To Look For In A Window Air Conditioner
Before deciding which is the best window air conditioner for your needs this summer, check out these essential key features to look for.
BTUs - BTU, or British Thermal Unit, is the measure of how much power you need to cool a room. Typically, 20 BTU is equal to a single square foot, although this can change depending on ceiling height, doors, and other obstructions or layouts of the room. When deciding which BTU level is suitable for your needs, it's useful to measure the area of whichever room you plan on installing it for.
Despite this, because window air conditioners are not the same as central AC units, it's often not suitable to use a larger BTU for a small room with the hope to cool the whole house, as it could make the closest room too cold, causing discomfort, while not sufficiently providing enough air circulation to cool the rest of the house.
Compressor Type - You will find two types of compressors on AC units. These are Rotary and Reciprocator. For Rotary compressors, you'll find they are quieter, which is ideal for offices, living rooms or bedrooms where you would prefer the environment to be as non-disruptive as possible. However, to get the best results from a Rotary compressor, you need to use it constantly.
Alternatively, Reciprocator compressors are more efficient and also easier to clean, which is good news for those who know it's their job to keep an eye on maintaining the AC unit. As both options have their benefits but also disadvantages, it can be challenging to decide which is best for your needs, so consider what you would prefer from a window air conditioner, and which is most applicable to your situation.
Connectivity - Connectivity is another thing you should be aware of, as your AC unit will not operate unless it is plugged in. While most units use the standard 115V plugs which fit into your everyday socket, not all are suitable for this, and they may use a unique plug type that means your unit won't work. Before installing your unit, it is best to check that the plug is suitable for the socket.
It's also vital to consider the power cord length. Ideally, you need a cord that will reach the nearest socket without being tight to prevent interior damage. This isn't always possible, so you can use an extension cable if needed, but this shouldn't be something that you rely on immediately without first trying the standard length.
Control - Remote controls are a useful feature to look for in your window air conditioner as they allow you to adjust settings from anywhere in the room. Through these settings, you can increase or decrease the temperature, and you can also cycle through modes to find the perfect setting for the current situation.
Even units without remote controls are useful, though, even if you need to stand by the unit to change the settings. Typically, you adjust these settings by hand using the dial, although there may be some options that use a digital display and buttons to push to help you find the right temperature.
Efficiency Rating - Energy efficiency is something that everyone needs to look for when choosing their window AC unit, especially if they live in a hot climate that will require the unit to be on all day, every day. While single window units are not as expensive to run compared to a central AC system, they will add up on your monthly bill.
On average, it costs around $2 to run a window AC unit for 24 hours. If you do this every day, that is $60 extra dollars a month, even with an efficient unit. To keep these costs down, look for a high energy Star rating to ensure your unit will not cause too much disruption for your monthly energy bill.
Filters - AC filters are the unsung hero of the whole unit. They operate behind the scenes and keep debris and dust from being spread around the house. Because window units draw air in from outside, these filters are essential for the consistent performance and quality that you need from your window air conditioning unit.
Mesh or foam filters are the most common varieties available, and if possible, it's useful to find a filter that you can wash and then put back into the unit. This takes the hassle out of purchasing replacement filters, although you might find it difficult to clean at first.
To make sure this isn't an issue, it's best to stay on top of your filter cleaning, doing so every two weeks. This will also prevent mold buildup, which is another thing that can affect air quality.
Installation - Before selecting the perfect window AC unit for your home, you will need to make sure that it will fit within your existing window frame. This is possible for most units and windows. However, if you have an older house, or one with non-standard windows, you may need to undertake some modifications, or at least hire someone to do so for you.
Installation itself is relatively simple, and all you need is a screwdriver and a window. Most window air conditioners come with all the mounting hardware you need, including window seals to keep the cold out if you want to keep the unit in throughout the year to save you the hassle of reinstalling it.
Size - The window AC unit will be smaller compared to your standard central air conditioning system, but knowing the size of the unit is still important. This will help you gauge whether your window will accept it and also give you an idea of the weight to make installation easy.
Furthermore, the size could impact how effective it is for different-sized rooms. Your small window may only be suitable for an AC unit to cool up to 250 square feet. Before doing anything, be sure to note down the size of your room and your window to help you identify which unit is most suitable for your needs.
Timers - Timers are a useful feature to have for a range of reasons. They are most commonly used by those who like to have the AC on when going to sleep, but also don't want it on all night. With a timer, you can set it to operate for an hour or more, and then switch off automatically. This saves energy and also prevents your room becoming too cold throughout the night.
You can also use timers for the unit to operate when you go out so you can come back to a cool house or apartment. Furthermore, if you find that you always forget to switch the unit off manually, a timer will stop the unit operating for too long, which will enhance performance for when you really need it and also increase its lifespan.
Window Air Conditioner FAQ
Q: When is a window AC unit better than central AC?
A: A window AC unit is better compared to central AC when you live in a smaller space, such as needing it for a bedroom or studio apartment. As window ACs are more compact, they do not use as much energy. However, if you need AC supplied to the whole house, central AC is more energy efficient than operating several window units throughout.
Q: How long do window AC units last?
A: Window AC units have a lifespan of around 10 years. However, this is not true of every unit, and to ensure you get the most from your window AC unit, you must ensure you take care of it. This means regularly cleaning the filter when using it and getting it serviced at least once a year, depending on where you live. Obviously, units used only a few months every year will last longer than those used all year-round.
Q: Do window AC units bring in outside air?
A: Yes, a window AC unit will draw air from outside and convert it to cold air to cool your home. This is different compared to larger, built-in air conditioning units, which use cool and pressurized refrigerated air to keep the house cool and comfortable over the warm months. Because of the way window units operate, therefore they are not ideal for cooling the whole house.
Q: Can you leave a window air conditioner on 24/7?
A: No, not only is this bad for your energy bills, but it could also damage the unit. At the end of the day, it is still an electronic device that could be prone to overheating if not cared for properly. Similarly, if you are going out for a while but want to keep your room cool, it's best to turn the power down to the lowest level to save energy and prevent the risk of damage while still ensuring comfort once you get home.
Q: How much does it cost to run a window AC unit all day?
A: The cost to run a window AC unit all day will vary depending on the size of the unit, your standard energy tariff, as well as how high you put the settings. However, because modern units are designed to be more energy efficient, it will probably not cost you more than $2 per day. This doesn't sound like much, but if you leave it on all day, every day for 30 days, that's a $60 add on to your regular utility bills.
Q: Can a window unit cool a whole house?
A: A window AC is not designed to cool the whole house, so it's not advised to purchase one purely hoping to keep the whole house comfortable. Window AC units are not powerful enough to provide an adequate cooling performance for the whole house. Here, it's better to invest in a central AC unit. However, for single rooms and studio apartments, a window AC unit should be suitable.
Sources:
The Average Life of Window Air Conditioners - SF Guide
How to Install a Window Air Conditioner - Sylvane
Sign Up Now
GET THE VERY BEST OF GEARHUNGRY STRAIGHT TO YOUR INBOX