Best Window Air Conditioners In 2022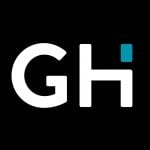 This product guide was written by GearHungry Staff
Last Updated
March 25, 2020
GearHungry Staff
GearHungry Staff posts are a compilation of work by various members of our editorial team. We update old articles regularly to provide you the most current information. You can learn more about our staff
here
.
GearHungry may earn a small commission from affiliate links in this article.
Learn more
Summer is here and record highs are already making an appearance across the nation, especially in places where central A/C tends to be lacking. A window A/C unit can make you more comfortable or even save the life of you or your pets on a hot day. Much like a quality home entertainment setup, a swimming pool, mini fridges, and BBQs, an AC unit is the perfect thing you need to spend those lazy summer days without going too crazy.
With a window air conditioner, you can add comfort, and with such a range of fantastic options around and an array of excellent features, you may never want to leave the chilled environment of your home ever again. But, the mountains are calling, right? From the powerful units to keep the whole family cool to more compact options for studios and apartments, here are the most effective options available, so get them while they're hot. Or, should we say, while they're cool?
The Best Window Air Conditioner
LG LW8016ER Window Air Conditioner
Our top pick for the best window air conditioner is the LG Window-Mounted AIR Conditioner, which is available in various sizes for cooling any size room. It boasts a 2016 Energy Star rating to ensure efficiency, while the dehumidifier operates at up to 2.2 pints per hour. There are three cooling speeds and a mesh filter that is easy to clean and ensures excellent air quality.
The remote control is useful for when you're feeling lazy, or if your unit is in a hard to reach spot. While the temperature screen and lights are useful, they can be a little too bright when you're trying to sleep if you are sensitive to light. However, this device is extraordinarily quiet for the sound-sensitive folks out there. You may also be interested in some of these amazing ventless air conditioners, so check them out.
Key Features:
8,000 BTU
Works as a dehumidifier
For rooms up to 340 sq.ft.
3 cooling speeds & 3 fan speeds
24-hour on/off timer
Temp control
Easy-to-clean filter
Specification:
Brand

LG

Model

LW8017ERSM-P

Weight

58 Pounds
Anti-corrosion coating
Easy installation
Quiet operation
Lights and screen are too bright
MIDEA Window Air Conditioner
Our second window AC unit is the MIDEA Window Air Conditioner, which is available as an 8000 BTU option and boasts 3-in-1 functionality to bring you an all-around superb option that's ideal for a range of needs.
The three modes include air conditioning, dehumidification, and fan-only to find the perfect setting, and you can adjust these using the remote control. It's suitable for rooms up to 350 square feet, and installation is easy. However, the automatic mode may startle you if you're not used to it. For more quality options like this, check out our guide to the best wall AC units.
Key Features:
8,000 BTU
Works as a dehumidifier
For rooms up to 350 sq.ft.
Manual speed and temperature controls
24-hour on/off timer
Sleep, Fast Cool, & Eco-Energy Saver modes
Specification:
Brand

MIDEA

Model

MAW08R1BWT

Weight

54 Pounds
Suitable for 350 sq ft rooms
Easy installation
24-hour timer
Auto mode boom when activating
hOmeLabs 8,000 BTU Window Air Conditioner
The hOmeLabs 8,000 BTU Window Air Conditioner is the perfect way to stay cool without having to take out a bank loan. This window-mounted machine is capable of cooling rooms up to 350 square feet, which makes it ideal for large bedrooms, small studio apartments, and even one floor of a modest house. 
One of the main advantages of this small air conditioner is that it comes with an Energy Star Rating, saving you a few bucks. This unit has some great energy-saving features such as a 24-hour timer, Sleep mode, and Eco mode. Plus, it comes with a remote control that is easy to understand and gives you full control over your air conditioner from the comfort of your seat. It also works as a fan and a dehumidifier, giving you even more control over the air quality in your home.
Key Features:
8,000 BTU
For rooms up to 350 sq. ft.
Energy Star Rating
24-hour on/off timer
Sleep mode and Eco mode
Remote control
Specification:
Brand

hOmeLabs

Model

8,000

Weight

47.4 Pounds
Very energy efficient 
Lots of user-friendly features 
Easy-to-use remote control 
Koldfront Heat/Cool Window Air Conditioner
The Koldfront Heat/Cool Window Air Conditioner is one of the most powerful choices around and boasts an almost intimidating 12000 BTU to keep large homes cool throughout the blistering heat.
There are four modes which you can operate using a remote control, while the three fan speeds ensure you can find the perfect level of cool comfort for you and your family. There is a digital dehumidifier display that's easy to read and a 25-hour timer. Weather seals are included to ensure hassle-free installation. It almost sounds too good to be true, and that's because it won't operate using standard 115V outlets. Instead, you'll need a special 230V outlet to enjoy all it can offer. Our guide to the best cooling tower fans features more great products to keep you cool in summer, so check them out.
Key Features:
12,000 BTU cooling power
11,000 BTU heating power
For rooms up to 450-550 sq.ft.
Energy Saver, Sleep, & One Touch modes
Four-way direction louvers
Remote control included
Specification:
Brand

Koldfront

Model

WAC12001W

Weight

88.4 Pounds
Suitable for 550 sq ft rooms
24-hour timer
Weather seals included
Special 230V outlet required to power
TOSOT Window Air Conditioner 2019 Model
With two BTU options available, the TOSOT Window Air Conditioner 2019 Model means you have a choice to find the ideal power for your needs. Regardless of which you select, though, you'll still enjoy quick cooling through a modern design, and this is why we've selected it as our best value option.
The Smart Temperature control system makes it an AC unit that's perfect for the 21st century, while the Energy Star rating is another feature that minimizes its impact on the environment and your wallet. There are multiple wind directions so you can send cool air directly into your face or share some with the rest of the room. For more excellent options like this, check out our selection of the best cooling fans.
Key Features:
Two BTU options available
Quick cooling
Modern design
3 uses
Smart temperature control
Energy Star rated
Specification:
Brand

TOSOT

Weight

74.2 Pounds
Sleep mode
Multiple wind directions
Quiet operation
Lights can be a little too bright when trying to sleep
Danby Window Air Conditioner with Remote Control
The Danby Window Air Conditioner with Remote Control provides 3 BTU levels, 5000, 6000, and 15000, to give most people a solution for cooling their apartment, bedroom, living room, or office. The electronic controls are intuitive, while the LED display is clear and easy to understand.
There are three fan speeds to help you find the optimal comfort to enjoy your summer should you need to take a break inside, while the four-way air direction means you can target the icy blast where you need it. It works relatively quietly, or at least the motor does, but because the screws and holes are not aligned as you'd like them to be, there may be a slight rattling noise when using it. While it isn't too distracting, it isn't exactly what you want when trying to relax out of the sun, or sleep. You may also like some of the best pedestal fans from our list, so check them out.
Key Features:
3 BTU options
Electronic controls
LED display
Remote control
3 fan speeds
Energy Saver switch
Specification:
Brand

Danby

Model

DAC060EB1WDB

Weight

44.1 Pounds
Suitable for 250 sq ft
4-way air direction
Built-in thermostat
FRIGIDAIRE Energy Star Mini-Compact Air Conditioner
As the name suggests, the FRIGIDAIRE Energy Star Window-Mounted Mini-Compact Air Conditioner is a smaller option that will provide plenty of power to keep your room cool. This is thanks to the quick cooling design that ensures comfort almost straight away using the low-power start-up.
Unlike some other options we've identified, it operates on a standard 115V outlet, making it suitable for every home across the country. The six-way temperature control also provides excellent variety to help you find the right temperature. However, it is surprisingly noisy for its size, which isn't great if you want to use it in the bedroom. Of course, for small living rooms in apartments, this may not pose too much of a problem. Don't forget to check out our guide to the best bladeless fans for more great products you may like.
Key Features:
8000 BTU
Energy Star Efficiency
115V outlet requirement
6-way temperature control
1.7pt dehumidifier
Low power start-up
Specification:
Brand

FRIGIDAIRE

Model

FFRE083WAE

Weight

52.5 Pounds
Resumes operation after power outage
Fast cooling
Suitable for 350 sq ft
A little too noisy for our liking
FRIGIDAIRE Slider Casement Window Air Conditioner
Our final window-mounted air conditioner is the FRIGIDAIRE Heavy Duty Slider Casement Window Air Conditioner which delivers 8000 BTU, which is enough to cool a 350 square foot area with ease.
It's specially designed for casement windows, which is good for those who have such windows, but not so-great-news for those who don't. If you are one of the lucky ones, though, you can enjoy four-way air direction, a fully-functional remote control, and a one year full warranty to overcome any issues early on. The washable mesh filter will keep air quality excellent, and the device isn't loud when turned on. Static vents mean you can't always direct the air entirely towards you, so you might need to make some adjustments for optimal comfort. For the fans of smart technology, we have prepared our selection of the best smart air conditioner.
Key Features:
8000 BTU
Specially designed for casement windows
3 pint/hour dehumidifier
Full-function remote
1 year full warranty
4-way air direction
Specification:
Brand

Frigidaire

Model

FFRS0822S1

Weight

66 Pounds
Washable mesh filter
Quiet operation
Suitable for 350 sq ft
Our second MIDEA Air Conditioner rates at 6000 BTU making it excellent for smaller spaces while still providing excellent 3-in-1 performance to keep you cool all summer long. The quick cooling design is ideal for those days getting back from work and feeling so sweaty you may slip off the sofa, while the 24-hour timer and sleep mode are ideal for saving you time fiddling with the controls. The ECO Energy Saver will also be kind to your bills.
The clear LED screen means it's easy to read the temperature, even from a distance, but it doesn't seem as accurate as other options around. Despite this, with enough experience, you should get a taste of which level works best for you. You may also be interested in some of the best RV air conditioners from our list, so be sure to check them out and pick the right one for your next trip.
Key Features:
5 sizes
Dehumidification and fan-only modes
Remote control
LED display panel
One-year warranty
Easy installation
Specification:
Brand

MIDEA

Model

MAW06R1BWT

Weight

50 Pounds
Suitable for 250 sq ft
Easy installation
Clear LED screen
Thermostat is not as accurate as other options
Window Air Conditioner Buying Guide & FAQ
Features To Look For In A Window Air Conditioner
Before deciding which is the best window air conditioner for your needs this summer, check out these essential key features to look for to aid in your decision-making process.
BTUs - BTU, or British Thermal Unit, is the measure of how much power you need to cool a room. Typically, 20 BTU is equal to a single square foot, although this can change depending on ceiling height, doors, and other obstructions or layouts of the room. When deciding which BTU level is suitable for your needs, it's useful to measure the area of whichever room you plan on installing it for.
Despite this, because window air conditioners are not the same as central AC units, it's often not suitable to use a larger BTU for a small room with the hope to cool the whole house, as it could make the closest room too cold, causing discomfort, while not sufficiently providing enough air circulation to cool the rest of the house.
Compressor Type - You will find two types of compressors on AC units. These are Rotary and Reciprocator. For Rotary compressors, you'll find they are quieter, ideal for offices, living rooms, or bedrooms where you would prefer the environment with as few distractions as possible. However, to get the best results from a Rotary compressor, you need to use it constantly.
Alternatively, Reciprocator compressors are more efficient and easier to clean, which is good news for those who know it's their job to keep an eye on maintaining the AC unit. As both options have their benefits but also disadvantages, it can be challenging to decide which is best for your needs, so consider what you would prefer from a window air conditioner, and which is most applicable to your situation.
Connectivity - Connectivity is another thing you should be aware of, as your AC unit will not operate unless it is plugged in. While most units use the standard 115V plugs which fit into your everyday socket, not all are suitable for this, and they may use a unique plug type that means your unit won't work. Before installing your unit, it is best to check that the plug is suitable for the socket.
It's also vital to consider the power cord length. Ideally, you need a cord that will reach the nearest socket without being tight to prevent interior damage. This isn't always possible, so you can use an extension cord if needed, but this shouldn't be something that you rely on without first trying the standard length. Some units take connectivity a step further with Bluetooth connectivity to your smartphone. While these units often cost a bit more, few things beat coming home to a cool house on a warm afternoon.
Control - Remote controls are a useful feature to look for in your window air conditioner as they allow you to adjust settings from anywhere in the room. Through these settings, you can increase or decrease the temperature, and you can also cycle through modes to find the perfect setting for the current situation. If you have an awkwardly placed window, a remote can be a lifesaver.
Efficiency Rating - Energy efficiency is something that everyone needs to look for when choosing their window AC unit, especially if they live in a hot climate that will require the unit to be on all day, every day, all summer. That bill will rack up fast. While single window units are not as expensive to run compared to a central AC system, they will add up on your monthly bill.
On average, it costs around $2 to run a window AC unit for 24 hours. If you do this every day, that is $60 extra dollars a month, even with an efficient unit. To keep these costs down, look for a high energy Star rating to ensure your unit will not cause too much disruption for your monthly energy bill.
Filters - AC filters are the unsung hero of the whole unit. They operate behind the scenes and keep debris and dust from being spread around the house. Because window units draw air in from outside, these filters are essential for the consistent performance and quality that you need from your window air conditioning unit.
Mesh or foam filters are the most common varieties available, and if possible, it's useful to find a filter that you can wash and then put back into the unit. This takes the hassle out of purchasing replacement filters, although you might find it difficult to clean at first.
To make sure this isn't an issue, it's best to stay on top of your filter cleaning, doing so every two weeks. This will also prevent mold buildup, which is another thing that can affect air quality.
Installation - Before selecting the perfect window AC unit for your home, you will need to make sure that it will fit within your existing window frame. This is possible for most units and windows. However, if you have an older house, or one with non-standard windows, you may need to undertake some modifications, or at least hire someone to do so for you. Mini-units and oddly shaped units do exist for those really odd window sizes and openings but often take a bit more digging.
Installation itself is relatively simple, and all you need is a screwdriver and a window. Most window air conditioners come with all the mounting hardware you need, including window seals to keep the cold out if you want to keep the unit in throughout the year to save you the hassle of reinstalling it.
Size - The window AC unit will be smaller compared to your standard central air conditioning system, but knowing the size of the unit is still important. This will help you gauge whether your window will accept it and give you an idea of the weight to make installation easy.
Furthermore, the size could impact how effective it is for different-sized rooms. Your small window may only be suitable for an AC unit to cool up to 250 square feet. Before doing anything, be sure to note down the size of your room and your window to help you identify which unit is most suitable for your needs.
Timers - Timers are a useful feature to have for a range of reasons. They are most commonly used by those who like to have the AC on when going to sleep, but also don't want it on all night. With a timer, you can set it to operate for an hour or more and then switch it off automatically. This saves energy and also prevents your room from becoming too cold throughout the night.
Window Air Conditioner FAQ
Q: When is a window AC unit better than central AC?
A: A window AC unit is better than central AC when you live in a smaller space or only need it for a bedroom or studio apartment. As window ACs are more compact, they do not use as much energy. However, if you need AC supplied to the whole house, central AC is more energy-efficient than operating several window units throughout. If you live in a temperate climate with few hot days, a window unit could save you more money than running A/C year round but keep you cool when you need it most.
Q: How long do window AC units last?
A: Window AC units have a lifespan of around 10 years. However, this is not true of every unit, and to ensure you get the most from your window AC unit, you must ensure you take care of it. This means regularly cleaning the filter when using it and getting it serviced at least once a year, depending on where you live. Obviously, units used only a few months every year will last longer than those used all year-round.
Q: Do window AC units bring in outside air?
A: Yes, a window AC unit will draw air from outside and convert it to cold air to cool your home. This is different compared to larger, built-in air conditioning units, which use cool and pressurized refrigerated air to keep the house cool and comfortable over the warm months. Because of the way window units operate, they are not ideal for cooling the whole house.
Q: Can you leave a window air conditioner on 24/7?
A: No, not only is this bad for your energy bills, but it could also damage the unit. At the end of the day, it is still an electronic device prone to overheating if not cared for properly. Similarly, if you are going out for a while but want to keep your room cool, it's best to turn the power down to the lowest level to save energy and prevent the risk of damage while still ensuring comfort once you get home.
Q: How much does it cost to run a window AC unit all day?
A: The cost to run a window AC unit all day will vary depending on the size of the unit, your standard energy tariff, as well as how high you put the settings. However, because modern units are designed to be more energy-efficient, it will probably not cost you more than $2 per day. This doesn't sound like much, but if you leave it on all day, every day for 30 days, that's a $60 add-on to your regular utility bills.
Q: Can a window unit cool a whole house?
A: A window AC is not designed to cool the whole house, so it's not advised to purchase one hoping to keep the whole house comfortable. Window AC units are not powerful enough to provide adequate cooling performance for the whole house. Here, it's better to invest in a central AC unit. However, for single rooms and studio apartments, a window AC unit should be suitable.
Sources:
The Average Life of Window Air Conditioners - SF Guide
How to Install a Window Air Conditioner - Sylvane
Sign Up Now
GET THE VERY BEST OF GEARHUNGRY STRAIGHT TO YOUR INBOX