Last updated:
11 Jan 2021
10 Best Pedestal Fans (Review) In 2021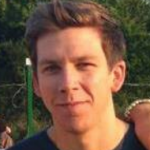 This product guide was written by Jordan Carter
A pedestal fan isn't an unconventional product, it's one of those things that fits in pretty much anywhere. Whether at home, in the office or any other public place, pedestal fans serve vital purposes where many other types of fans just can't keep up. Specifically, they do a good job ventilating rooms quickly and thoroughly, even better than some of the most expensive air conditioners out there. Similarly, aside from being more efficient in providing continuous airflow when compared to their substitutes, the best pedestal fans barely leave a mark on your energy consumption bills. The fans listed below are in that category.
The Best Pedestal Fan
Pedestal Fan Buying Guide
We could outline some of the best pedestal fans on the market today, what we can't do is determine which best suits your space and personal taste. With so many options to consider, there are a few ways to sift out the unnecessary and inadequate designs from the top-notch, versatile and efficient models. This guide should help tailor your options down to the best pedestal fan for you. It will equally enhance your knowledge of the basic factors to consider before purchasing one.
Features To Look For In Pedestal Fans
There are so many factors to consider before purchasing a pedestal fan; the price, brand, quality and the rest. Beyond that, we will be exploring four important features every efficient pedestal fan should have.
Oscillating - Having a pedestal fan with an oscillating head is a vital feature you shouldn't disregard when buying one. This is even more important when the fan is not just for you. Pedestal fans with a well-designed oscillating head will be able to blow air around your room. You'll especially like this if you're using this in a place with many occupants. All in all, the cool air will reach all areas of the room leaving everyone cool and well refreshed. You should also have in mind that various fans oscillate at various degrees. While some go as much as 90°, others have a limit. If this is not carefully considered you might end up buying a fan that won't serve you well.
Also, offices that need pedestal fans should consider models that have this oscillation function. The rotating function will ensure that more people and areas benefit from the cool air the fan produces.
Control - Whether you're plopped right in front of the fan or far away, distance isn't an issue if you've got a remote control. One way or the other, you will need to change its airflow setting from time to time. For this reason,  consider getting one that comes with a remote controller. This is so that you won't have to walk over to where your fan is mounted to change its settings. What's more, a good pedestal fan's remote controller should come with control options for speed, oscillation, and timer settings. It should also have a good range of connectivity so you can easily control your fan without having to move closer to the fan.
Room Size - Thanks to their swing feature, any of our well researched and top recommended pedestal fans will circulate air within a moderately sized room. For living rooms, bedrooms and offices, the medium-sized indoor pedestal fans will do a very good job while for warehouses, auto-shops, garages and other similarly large places where commercial fans are best. In addition to the room size, the amount of airflow your pedestal fan is able to circulate per cubic feet within the room is very vital. Some of the heavy-duty commercial pedestal fans we recommended have airflow capacity as much as 2000 to 4500 cubic feet per minute.
Height Adjustment - With an adjustable height, you can always vary the length of your fan to the height you want; either high up or low. However, bear in mind that different pedestal fans have different maximum height settings. So, before you make a choice, do measure the maximum height you would like to elevate your fan to vis a vi's the maximum adjustable height of the fan you're planning to buy. Rest assured, all the fans we recommended here have a good height. More so, the ones that oscillate can easily push air up when you tilt their head upwards.
Cable Length - Being that you may not be planning to buy a battery-powered pedestal fan, a lot of thought and consideration about cable length should be a decider in terms of the brand and model. At the barest minimum, a cable length of 6 feet should be okay for a pedestal fan which will be mounted considerably close to a power source. However, when the exception is the case, it is better you measure out the distance between the position of the fan and the wall socket or extension you intend to power it from. By so doing, you will have a better idea of the cable length you're looking out for.
Noise Level - For commercial pedestal fans used in large places/rooms, noise is hardly ever a factor to be considered when making a purchase. But for their indoor home or office use counterparts, it is very important to consider the amount of noise the fan will generate when operating at full capacity. Ideally, a pedestal fan should be as quiet as possible when operational but factors like the positioning of its blade, construction, and fitting materials will all come into play when determining the amount of noise it makes. In line with this, pedestal fans made of plastic tend to generate less noise than those made with heavy-duty metal. Similarly, there're also some fans designed purposefully to solely emit white noise which in the long run induces sleep. No doubt, a fan's ability to generate it at an optimum level is dependent on its mechanical design.
The Number of Settings and Speed - A pedestal fan that has eight settings may be more efficient than one that has three settings. This is because the speed settings allow enhanced velocities that increase performance and air-flow. It variably depends on the speed as well, and how much cool air pressure each setting can generate.
The settings on the fan allow users to choose between a slow, medium or fast fan speed. What's more, fans with more settings may provide cool air that covers more areas in a room which are great for areas that are warmer than average.
Blade Size - Many people overlook this particular feature, being oblivious of the fact that the blade size contributes to the amount of cool air pressure generated. Large fan blades move more air than smaller versions and some even come with no blades at all, yet, still deliver great cooling services via air-multiplier technology.
So, take into consideration the type of cooling needs that need to be satisfied, for warm areas, a fan with small blades would suffice. However, hot climates may need fans with larger blades, that can produce more cool air than the smaller versions.
Other features to look out for are timers, remote-control functions, size and last but not the least, warranties.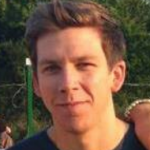 Jordan Carter is Gear Hungry's resident Editor-in-Chief with a genuine love and passion for all things tech. Jordan works diligently to ensure only the best products ever make it onto the platform and are showcased in Gear Hungry's carefully curated, tested and expertly researched, informative buying guides.
The best!
Gear, gadgets & stuff for men
Straight to your inbox