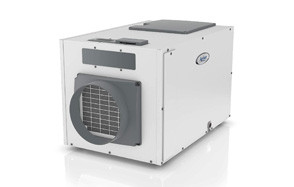 Aprilaire 1870 XL Pro Dehumidifier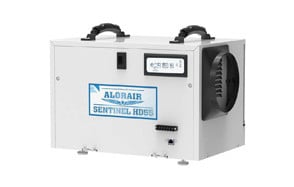 AlorAir Sentinel HD55 Dehumidifiers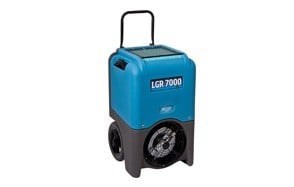 Dri-Eaz LGR 7000XLi Commercial Dehumidifier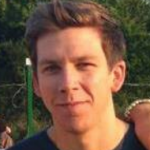 Is a small, residential dehumidifier just not cutting it? If you're reading this article, you've probably realized that you need a bigger piece of equipment to control the humidity in your space. This might be the case if you live in a large home, a home with water damage, or own an inside pool. Or perhaps, you need a commercial dehumidifier for your business. Whatever the reason, we've been searching for the best commercial dehumidifier that money can buy. Here are our top seven commercial dehumidifiers.
The Best Commercial Dehumidifier
Commercial Dehumidifier Buying Guide & FAQ
Size - The purpose of looking out for the size is mostly because this is a determiner for the capacity of the dehumidifier. Bigger, more industrial machines will filter out more water and therefore work endlessly. However, size is also a factor to consider in terms of the room the dehumidifier will sit in - smaller rooms are best suited for smaller dehumidifiers and this is for obvious reasons.
Humidity Control - On some machines, humidity is controlled automatically; however, on most dehumidifiers, it is up to the user to set their own preferred humidity levels. This can be done using buttons attached to the product or in some cases a remote control. The humidity control setting set by the user will determine how much moisture is filtered out by the machine.
Water Capacity - The amount of water a dehumidifier can hold well determines how often it needs to be emptied.  This is important because no one wants to have to constantly need to empty their dehumidifier. With machines that can hold larger water quantities, you can rest knowing the product can carry on with its work for longer periods.
The best type of dehumidifiers in this regard, are machines that either come with a drainage system attached or at least allow for a hose attachment. This would mean that it will automatically be emptied and you do not have to constantly check on the machine.
Noise Level - Especially in your home, nothing would be more annoying than a loud and obnoxious machine. Low noise level, therefore, is essential especially with dehumidifiers that will exist in the same space with you. This way, the machine can work non stop in the background.
Sometimes, however, with larger more industrial machines, higher noise levels are inevitable. This is mostly okay in spaces where noise levels would not be a problem such as crawl spaces or large supermarkets. In this case, high noise levels can just assure you that your machine is working as it should.
Energy Efficiency - Because dehumidifiers are used frequently or even constantly, it would only be an added burden if they drove up the electricity bill. A lot of brands, therefore, take care to make sure that their products are energy efficient. Look out for these as they will conserve energy and also save you a fortune on bills.
Size Of Room - Most dehumidifiers will specially mention what size of the room they are best suited for. This is important because larger, commercial use dehumidifiers in a living room might just be a nuisance due to size and noise level, while smaller dehumidifiers might not have the capacity to work in larger spaces. Always look for the size of the room recommended by the brand.
Automatic Shut Off - This is important as it just makes your job easier. In fact, the more automatic functions a dehumidifier has, in most cases, the better - this means you will have much less to worry about. Dehumidifiers will most likely only shut off automatically due to a water capacity being reached. When this happens, it will serve to also notify you that it is time to empty your machine.

Dehumidifier FAQ
Q: What is a dehumidifier?
A: A dehumidifier is an appliance that is used to primarily filter out excess moisture in a space. It can, however, have additional features such as filtration of dust and bacteria in the air, making it purer to breathe in. It can be used in regular homes, or on job sights or hospitals where harmful particles are prevalent.
Q: What are the benefits of a dehumidifier?
A: It reduces excess moisture in a room
It clears the room of harmful bacteria and particles
It can be used to reduce odors in a room
It ultimately purifies the air that we breath
Q: When should you use a dehumidifier?
A: There are many instances where you might need to use a dehumidifier, one of them is to help avoid moisture damage in areas that are prone. Also, when water damage does occur, the dehumidifier can be used to soak it all up in a matter of minutes.
Dehumidifiers can also be used for health purposes. When you are prone to allergies, this appliance will purify the air. In spaces where odor or a certain smell may be a problem, such as print shops, such applicants also work great and can be used to better the situation.
Q: How do you know if you need a dehumidifier?
If you are not sure whether or not you need a dehumidifier, a little research could go a long way, Look up whether or not your problems can be solved by a dehumidifier. Also, if you are suffering from allergies, it may be a good idea to enquire with your doctor about it.