Best Heat Pumps in 2022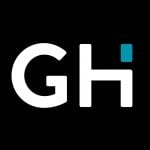 This product guide was written by GearHungry Staff
Last Updated
April 29, 2020
GearHungry Staff
GearHungry Staff posts are a compilation of work by various members of our editorial team. We update old articles regularly to provide you the most current information. You can learn more about our staff
here
.
GearHungry may earn a small commission from affiliate links in this article.
Learn more
Centuries ago, the elements of nature took their toll on man without any effective means to tip the scales in our favor. Well, all of that has changed now, thanks to the advancement in technology. An air conditioning unit/heat pump is one such approach to making your immediate environment more suitable.  However, choosing one when needed, surprisingly, can be a bit of a task.
Homeowners consider a couple of factors when deciding on the best air conditioning units to be installed. For some, the cost comes as a number one priority. Some factors in what it takes to actually install the unit after purchasing, life span and perks like manufacturer's warranty and control access. Clearly, it's a lot to juggle but not to worry, with this stellar collection of the best air conditioners on the market, you'll be able to select one easily.
The Best Heat Pump
PIONEER Air Conditioner, Mini Split Heat Pump
This Pioneer air conditioner and heat pump unit is a complete package offering cooling, heating, a dehumidifier, and a ventilator. Its ductless and inverter system further adopts a variable speed compressor operation that promotes faster cooling. It does this by changing speed based on conditions inside and outside your home quietly and effectively. This carefully engineered unit sucks out heat from your room or office at a speed of 12000 BTU/ hour (British thermal units). It's not the highest in the market but once you switch it on, it cools the room in no time.
Another plus here is its season energy efficiency rating (SEER) also known as the measure of air conditioning efficiency. The unit itself is designed to deliver a seer rating of 19.5 units and it'll interest you to know the least seer rating for northern American states is 13units while in the South is 14units – SEER ratings from 19.5 or more are considered the most efficient on the market.
That's not all, it also delivers a maximum heating efficiency of 10, also called the heating season performance factor (HSPF). For an easy switch between operating mode i.e the cooling, heating, dehumidifier, and ventilation, a digital, remote controller is included. And if you prefer it, you can completely switch to automatic user mode. Of course, you don't want to have to go through that awkward, tiresome process of switching off your unit, just use the timer feature. Altogether it allows you to set the operating system to stop or start at any time you wish.
Even better, Pioneer made this unit smart, so you can operate it from anywhere. Further, it's got inbuilt remote access by wireless Internet so you can operate your unit from your enabled smart android or iOS phone. In addition, a night mode function is furnished into its operation so it automatically considers the changing body temperature levels during night time.
Key Features:
It has a 12, 000 BTU/H cooling capacity
Comes with a Ductless indoor section and outdoor fixture
Offers quiet operation
Specification:
Brand

PIONEER Air Conditioner

Model

WYS009AMFI17RL

Weight

17 Pounds
Full installation kit
Wireless internet access
Warranty
Not easy to install, require technician
Not for rooms bigger than 450sqf
Warranty is part limited
Senville-Mini Split Air Conditioner Heat Pump
The Senville-mini split air conditioner and heat pump is a 4-in-1 design, air-conditioner, heater, dehumidifier, and cooling fan. With a 19 unit season energy efficiency rating (SEER) and a cooling efficiency of 12000 BTU, this air conditioning unit is capable of cooling your room to a capacity of -15 degrees Celsius (5 degree Fahrenheit) – so go ahead and give yourself complete climate control. Also although the maximum heating efficiency  (HSPF) is not the highest on the market but it'll deliver some impressive output during the winter. It's further designed with built-in washable filters so you can easily maintain it once dust starts to clog up the filters. What's more, the filters are also replaceable and affordable incase they wear out eventually.
One of the exciting things about the Senville conditioning unit is the power supply requirement. With just a minimum of 110v needed to power it, it's a brilliant energy saver which is good news if you are highly conscious of your energy consumption. If you've ever heard of a whispering air conditioning unit, this is it. What's more, the silent technology infused into its compressor is of the latest technology in the market and this results in a very quiet cooling and heating operation. Additionally, the design is pretty sleek and compact with finishing dimensions 31.69×11.22×7.64 (indoor unit) and 30.31×11.81×21.85 for the other unit.
Furthermore, an LCD remote control feature makes access easy from a position of convenience and although its assembly is quite easy, it is advisable to engage the service of a professional air conditioning unit installer. Seville also furnished the package with a full installation kit and a limited part warranty (2 years on parts, 5 years on the compressor); no doubt, it's great for domestic and relatively small commercial settings.
Key Features:
Sports a 4-in-1 design
Equipped with an installation kit
Offers whisper technology
Versatile design
Specification:
Brand

Senville

Model

SENL-12CD

Weight

66.1 Pounds
Latest technology compressor design
Fast cooling action
Quiet operation
May require a technician for secure installation
Not suitable for large space
Basic operation (single-stage)
DAIKIN Wall-Mounted Ductless Mini-Split A/C Heat Pump System
If you are looking for an affordable, durable air conditioning and heat pump unit that will serve you for a considerable number of years then this is it. The DAIKIN ductless mini split air conditioning and pump system are carefully engineered to deliver superior cooling. What's more, this one cools your room faster, doing it at a rate of 18,000 BTU per hour. Add the season energy efficiency rating of 17 SEER units to the maximum heating performance of 9 units and you are guaranteed year-round comfort. 
The design is beautifully made, sleek and compact and if you have lots of white decor and furniture, it'll blend in just fine. Then there's the compressor design here which is made to support your energy saving needs. Unlike the conventional fixed speed system found in some heat pump units, the DAIKIN air conditioning unit delivers variable speed operation together with an inbuilt smart inverter tech.
What's more, the indoor unit's ductless system also contributes to the balancing of the overall operation with changes in environmental temperature. Also, the inverter technology also allows low speed operations which makes both the indoor and outdoor units operate at a low sound level.
The unit is also very quiet; you won't even notice it's there. However, to get the best of this air conditioning unit, installation should be done in an enclosed space, not more than 1000 sq.ft. and that includes most standard-sized rooms, large master bedrooms, basement, your man-cave, etc. Furthermore, for easy control access, the package comes with a remote control that has a clear LCD screen. This aids easy temperature adjustment and switches between modes of operations. For more amazing options like this, check out our selection of the best window air conditioners.
Key Features:
Comes with an installation kit
It's energy-efficient
Sports a wide-angle louver design
Offers quiet operation
Specification:
Brand

DAIKIN

Model

RXB18AXVJU+ FTXB18AXVJU + WAFP21+IKM1412

Weight

113 Pounds
Low sound operation
Free installation kit
10year part warranty
Not suitable for large commercial settings
Might need a professional hand for installation
The extra cost of installation
Senville 28000 BTU Tri-Zone Mini Split Air Conditioner
Check out this innovative triple room and outdoor unit style from Senville, maker of durable air conditioning units since 2005. Seeing as it's a multiple indoor unit package, it acts as an air conditioner, heat pump, fan, and dehumidifier. Having a multiple air handler delivers an even more efficient distribution of both cold air for the summer and hot air when the winter decides to hit hard.
Alsom you don't have to stack them close, let the bedrooms and the living rooms have their own piece. Or perhaps you just opened a new office, the Senville 28000 BTU Tri-Zone Mini Split Air Conditioner is the perfect package for you. That's not all; they can be structurally synchronized into one outdoor unit thus, saving space, installation time and equipment. However, their cooling and heating operation system are completely autonomous.
Additionally, this indoor air- handler allows you to set and enjoy custom temperature settings in all the spaces you individually installed each indoor unit. All in all, expect nothing less than the perfect temperature for each room. And for even more convenience, all three units come with their own LCD remote.
On top of this, Senville made this unit extra smart by incorporating the follow-me feature. Once activated on the remote, the thermostat function switches from the split unit to the remote. This helps to further extend the cooling range because the remote control sends a signal to the conditioner from its location every 3 minutes. This also goes on until you deactivate the Follow-Me feature on the remote which restores the thermostat function to the split unit on the wall. For more quality options like this, check out our guide to the best wall AC units.
Key Features:
Has an all in one design
Offers energy saving properties
Comes with an installation kit
Features a multi-zone model
Specification:
Brand

Senville

Model

SENA-30HF/T
Efficient energy saver
7-year warranty
Full installation kit
Pricey
Not easy to install
Warranty is part limited
Koldfront WAC12001W, Heat/Cool Window Air Conditioner
You don't have to break the bank to comfortably get through the summer or winter. At an affordable price, you can get the Koldfront WAC12001W, Heat/Cool Window Air Conditioner and give yourself the power of total climate control in your living and bedroom all year round.
This window unit might come cheap, but it delivers well as an air conditioner, a heat pump and a dehumidifier. It further has the energy efficiency of 12,000 BTU cooling power and the electric heating power of 11,000BTU. This is the same cooling and heating efficiency you'll find in some more expensive high-end units.
Though it's not a split, the koldfront unit doesn't compromise in the area of convenience. For this reason, it offers an energy saver mode with  thermostat-controlled operation. In addition, the sleep mode function adjusts the temperature automatically and periodically, still supporting energy saving. It's 4-way directional louvers further promote the efficient movement of cold and hot air in 4 directions, thereby aiding even distribution air. It's even got a remote control so you can have easy access without moving close to the window and the manufacturer also understands the need to protect the ozone layer so the refrigerant that comes with the unit is R-410 eco-friendly.
Furthermore, the filters are quite easy to maintain, so you clean easily when they're clogged up with dust. However, it's not a unit for large spaces but if you've got a small personal office you could install it there. Altogether, maximum coverage is for rooms less than 550 sq. ft and as earlier mentioned, the heating efficiency at 11,000 BTU comes a little lower than the cooling at 12,000BTU, which means the heating doesn't cover the same range as the cooling. Be sure to also check out our guide to the best portable air conditioners for more amazing options like this.
Key Features:
It has 4 operating modes
Offers remote control operation
Comes with an installation kit
Fitted with 4-way air directional louvers
Specification:
Brand

Koldfront

Model

WAC12001W

Weight

88.4 Pounds
Eco friendly
Affordable
Energy saver
Heating coverage lesser cooling
For small spaces not above 550sq.ft.
Installation may require external professional
Senville SENA-24HF/Z Mini Split Air Conditioner Heat Pump
This is yet another brilliant piece of engineering from  Senville running its cooling and heating operation at an impressive rate of 24,000BTU and 23 SEER units. Now that no child's play when it comes to air conditioning. Talk about efficiency, the direct current inverter tech used in the design of the Senville SENA-24HF/Z mini-split Air conditioner and heat pump takes it's cooling and heating operation to an ultra-performance level. Even better, this unit runs its operation with a minimum power requirement of 208v and that's good news if you're very conscious of your energy consumption and cost.
The Senville brand is known for quality, they are not among the highest premium brands in the air conditioning market, but they are no mediocre manufacturer either. It will also interest you to know that the Edison laboratories which give proof of product compliance to the North American standards and the Air conditioning, heating and refrigeration institute (AHRI) certified this one. So, you are sure of quality and performance.
Also, whether you are in a location where the environmental temperatures are pretty hot or the sub-zero terrain, you are guaranteed complete control of your immediate environmental conditions. However you want it, cooling can get as low as 5°F (-20°C) while temperatures as low as 22°F (-30°C) can be normalized for your comfort. That's not all, it also dehumidifies and operates as a fan and further comes with a 16ft installation kit for convenient installation, but it's a bit technical so it's okay to get an HVAC installation professional. Our guide to the best cooling tower fans features more great products to keep you cool in summer, so check them out.
Key Features:
Ductless indoor unit
Remote access control
Ultra-high efficient inverter system
Built-in WiFi for robust control
Specification:
Brand

Senville

Model

SENA-24HF

Weight

130.1 Pounds
Energy saver
ETL & AHRI certified
Installation kit
Installation may require professional
Extra cost on installation
Warranty is parts  limited
Check out this heavy-duty piece of equipment called the Goodman heat pump system. It offers a cooling capacity of 36,000 BTU and a slightly lower but yet powerful heating capacity of 32,200 BTU. All this is in addition to a seasoned energy efficiency rating of 14. Not only does it translate to faster cooling but also reduction in your energy bills.
Furthermore, it comes with a horizontal or down-flow discharge feature with a pre-charged refrigerant. And because this comes as a self-contained package, it's an easy-connect unit with simple voltage wiring and drain connected ducts. What's more, it is engineered using top quality and durable materials from the body to the inside condenser unit, which is fully coated to protect against rust and the entire unit comes in a heavy metal cabinet with quality galvanized protection protecting it from direct UV damage and rust. Furthermore, the fan motor is fully enclosed and permanently lubricated, promoting a long life span of operation as well as circumventing re-lubrication. No doubt, this is good news in the area of reducing maintenance costs.
Furthermore, with its quiet, multi-position discharge options i.e horizontal or down-flow discharge, the Goodman heat pump evenly and efficiently distributes hot or cold air. What's more, the unit is easy to install as it comes with pre-charged, tested refrigerant. On top of this, it's also versatile, can sit either on the roof or at the side of the house and doesn't come cheap seeing as Goodman is a name known for high quality in the heat pump and refrigerating unit market. Your purchase is, however, very well protected with a 10 year part warranty. Be sure to also check out our guide to the best wall mounted fans for more great products to help you stay cool.
Key Features:
Durable Galvanized cabinet
36,000BTU cooling efficiency
Multi-point discharge outlet
Self-contained heating and cooling package
Specification:
Brand

Goodman

Weight

380 Pounds
Versatile positioning (roof or side)
Pre-charged refrigerant
Permanently lubricated motor
Pricey
May require an experienced installer
Installation cost
Air Con Int. Mini Split Ductless Air Conditioner
Now, you can have all year round comfort with the AirCon Int. Mini split ductless air conditioner that comes with a heating and dehumidifying function to complete the package as well as a cooling efficiency of 18,000 BTU and a 19,000 BTU heating power; so you get more heat coverage for winter. Add the 23.3 SEER unit and 11.6 HSPF, altogether, you have an air conditioning unit perfect for your heating & cooling needs.
This one is an engineered money saver with installed inverter technology and the turbo system here ensures more work is done in little time. Even better, there are no leaky ducts or high-amp starts as seen in some other units. Likewise, the compressor and refrigerant come pre-charged, so it's a ready-to-install package without incurring any cost asides technicians fee.
On top of all the above, smart features such as a sleep mode and auto reset are part of the package. Asides the LCD remote, it's also WiFi-enabled to connect via wireless internet giving you access without necessarily being in the same room with the unit. Even more, you rest well when you purchase this AC with the  7/5 year warranty and 30-day money-back guarantee. It's pretty hard to beat that in the A/C & heat pump market. You may also be interested in some of the best RV air conditioners from our list, so be sure to check them out and pick the right one for your next trip.
Key Features:
18,000 BTU cooling power
19,000 BTU heating efficiency
LCD remote
Pre-charged compressor
Ready to install
WiFi-enabled
Not for very large space
Some consumer reported not easy to assemble
May require an external HVAC technician
Pioneer UYB Series Inverter Ductless Floor or Ceiling Mini Split System
The last on this review is the Pioneer  UYB Series Inverter Ductless Floor or Ceiling Mini Split System. It's an all in one air conditioner, by the principle of reverse cooling cycle. Nevertheless, it's also a heat pump, a dehumidifier, and fan. You'll like that it's a brilliant energy saver; by utilizing a low amount of electricity this ultra high efficiency direct current inverter controls the air handling capacity range.
It does this by automatically slowing down or speeding up the compressor operation in line with environmental conditions. All of this is quietly done thanks to the advanced whisper technology incorporated here. It further operates at a high-efficiency rate of 18,000 BTU per hour, a Cooling Capacity with 20.0 SEER and 18,000 BTU per hour with 10.5 HSPF. And depending on your preference (and access to space) this is a new innovation that allows you to mount the indoor split unit either on the floor or close to the ceiling.
It's equally an environmentally friendly unit so the refrigerant is an R410a and for easy control it's furnished with an LCD remote and an optional wired programmable thermostat version is also made available – but this is at an additional cost. Lastly, it comes installed-ready with the 16 inches installation kit and a 1-year parts, 3-year compressor limited warranty. (Please note that this is for replacement parts only). Altogether it's a good purchase for the price. Don't forget to also check out our guide to the best bladeless fans for more great products you may like.
Key Features:
Multifunction split unit
Indoor unit ceiling or floor mount option
Cooling power of 18,000BTU
LCD remote
Specification:
Brand

PIONEER Air Conditioner

Model

UYB018GMFILCAD

Weight

51 pounds
Warranty
Environmentally friendly
Pre-charged compressor
Require external HVAC engineer to install
Installation cost
 Pricey
Sign Up Now
GET THE VERY BEST OF GEARHUNGRY STRAIGHT TO YOUR INBOX