Last updated:
11 Aug 2020
6 Best RV Air Conditioners (Review) in 2021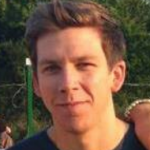 This product guide was written by Jordan Carter
RVs are ubiquitous on the roadways of Europe and particularly North America during the warm weather months. They allow the occupants to take the comforts of home with them on their travels with one of the main comforts being air conditioning. To keep your little slice of mobile paradise cool and comfy and prevent it from becoming a mobile oven you need an air conditioner that's up to the job. As such we present the 5 best RV air conditioners for your consideration.
The Best RV Air Conditioner
RV Air Conditioner Buying Guide & FAQs
Q: What BTU Rating Should an RV Air Conditioner Be?
A: Determining the BTUs for your RV air conditioning unit isn't as hard as you might think. The number of BTUs (or British Thermal Units) your RV AC unit should have is a function of the size of your vehicle. There are a number of websites that provide helpful tables that take the mystery out of the process but rather than giving you a link we'll just provide some of that relevant information here.
100 to 300 sq feet of space - 5,000 to 7,000 BTUs
300 to 550 sq feet - 8,000 to 12,000 BTUs
550 to 1,000 sq feet -14,000 to 18,000 BTUs
1,000 to 1,200 sq feet - 21,000 to 24,000 BTUs
No RV on the planet will be more than about 500 sq feet so the upper end of that chart really isn't going to apply to you. In order to come up with the square footage for your camper, AC simply measure the length and multiply by the width. That goes for any room inside the RV where you may want to place an individual air conditioning unit as well.

Q: What is a Heat Pump?
A: A heat pump is a cooling system that can be reversed to produce warm air. While many heat pumps for the home are two part systems RV heat pumps are typically a single, self-contained unit. Essentially a heat pump is a device that moves warm air from one place to another. A heat pump/AC unit will extract heat from the indoor air and move it outside to cool the space or it can be reversed to extract warm air from outdoors and transfer it indoors to keep the interior warm when it's chilly. Not all air conditioners for RVs have heat pump capabilities.
Q: Are All RV Air Conditioners Compatible with All RV's?
A: For the most part yes. They're almost never brand specific in the sense that they'll only fit this or that make of RV. The main factors in determining which AC you should get are the size of the AC vent opening on the roof and the size of the RVs interior, which determines the number of BTUs you'll need. Most modern RVs have a 14" square AC opening and most RV ACs are built for that size vent. Use the above info on BTUs to help determine the best RV air conditioner for you.
Q: Why Would I Need to Upgrade My RV's Air Conditioner?
A: In some cases the air conditioner you have may do a good job keeping the interior of your RV cool. Even so you may want a second unit for a specific part of the RV like the bedroom. In addition, old, box-like motorhome air conditioning units tend to be a drag on RV mileage and so upgrading to a sleek modern design can save you a lot of money at the pump. And in some cases the rest of the RV simply outlasts the original camper air conditioner which then needs to be replaced.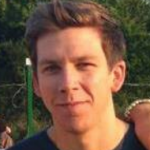 Jordan Carter is Gear Hungry's resident Editor-in-Chief with a genuine love and passion for all things tech. Jordan works diligently to ensure only the best products ever make it onto the platform and are showcased in Gear Hungry's carefully curated, tested and expertly researched, informative buying guides.
The best!
Gear, gadgets & stuff for men
Straight to your inbox