Best RV Air Conditioners in 2022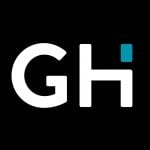 This product guide was written by GearHungry Staff
Last Updated
May 15, 2018
GearHungry Staff
GearHungry Staff posts are a compilation of work by various members of our editorial team. We update old articles regularly to provide you the most current information. You can learn more about our staff
here
.
GearHungry may earn a small commission from affiliate links in this article.
Learn more
RVs are ubiquitous on the roadways of Europe and particularly North America during the warm weather months. They allow the occupants to take the comforts of home with them on their travels with one of the main comforts being air conditioning. To keep your little slice of mobile paradise cool and comfy and prevent it from becoming a mobile oven you need an air conditioner that's up to the job. As such we present the 5 best RV air conditioners for your consideration.
The Best RV Air Conditioner
Dometic Brisk II Black RV Air Conditioner
The Brisk II by Dometic is marketed as a small, strong RV AC unit that is also a step up environmentally from its predecessors. And there is little doubt the Brisk II is all of that. The company spent 2 years redesigning the Brisk and the result is a camper air conditioner that is lighter, longer lasting and quieter. The EPP foam housing on the Brisk II is largely responsible for the lower weight and its state of the art design provides for improved air flow and more effective cooling. Not all 15,000 BTU RV air conditioners are as versatile or offer a multispeed blower like the Brisk II. And because even summer mornings in the campground can be chilly affairs the Brisk II also features a heater function so you can keep the internal environment within your preferred range. Finally, the dual rubber bushings make this one of the quietest low profile RV air conditioner units on the market; which is important when you're trying to get some shut eye after a long haul across the high plains. You may also be interested in some of these amazing ventless air conditioners, so check them out.
Key Features:
Incredible design that complements the decor of your RV
Easy to install
Two-year warranty from the manufacturers
15,000 BTU capacity
Specification:
Brand

Dometic

Model

B59516.XX1J0

Weight

74 pounds
Dometic Penguin II Rooftop RV Air Conditioner Black
It's no coincidence that Dometic dominates this 5 best list. They simply outhustle most of the competition when it comes to engineering and producing high quality air conditioners and their Penguin II is a great example. The Penguin II features 13,500 BTUs of cooling power and uses environmentally friendly R410A refrigerant. This RV rooftop air conditioner is a compact powerhouse that adapts easily to any standard 14 x 14 roof vent and doesn't stick up like a kitchen counter to drag down your RVs mpgs. That low profile is perhaps the outstanding physical characteristic of the Penguin II and makes one wonder why other ACs need to be so bulky. Available for ducted and non-ducted installations and backed by the company's 2 year warranty the Penguin II is both a value and design winner that will keep your RV on the road on those days when other RVs are seeking out shade in the rest stop.
Key Features:
Sleek design that reduces drag
Excellent construction aids it in reducing fuel consumption
Powerful 13,500 BTU capacity
Effective R410A refrigerant that dissipates heat
Specification:
Brand

Dometic

Model

640315CXX1J0

Weight

99 pounds
Coleman Mach 15+ RV Air Conditioner
Coleman Mach 15+ AC Unit is the most powerful RV AC on the market today. It produces robust airflow that is ideal for ducted systems but won't back down from unducted duty. 15,000 BTUs crank out the cool when you're making your way across the Mojave in July and the electric heating element keeps you warm on those chilly mornings in Yellowstone. There's a largest in class 1/3 hp fan motor that delivers cooled air at 325 cubic feet per minute. The streamlined design promotes airflow so you don't have a blunt wall on the roof dragging down mpgs. Raised lance fins and larger than average evaporator and condenser coils mean the system dissipates heat more effectively than lesser RV air conditioner units. Easy installation on any standard 14 x 14 vent opening makes the Mach 15+ Coleman RV air conditioner adaptable to most every contemporary RV. And of course Coleman's typical high quality materials and construction means your new camper AC won't let you down when you need it most.
Dometic Penguin II Rooftop Air Conditioner (Polar White)
Dometic remains at the top of the camping air conditioner mountain because they simply refuse to rest on their laurels or pat themselves on the back. Although if they wanted to do that we wouldn't complain. Their Penguin II Rooftop air conditioners take the worry out of the annual anxiety fest that accompanies taking the second home out for a spin around the continent. Maybe the most remarkable thing about the Penguin II is not so much its ability to put its 13,500 BTUs of cooling power to work on your RV interior, or the fact that it's just as formidable in a ducted or non-ducted system, or that it's fully automated or that it uses environmentally friendly R410 refrigerant. It's the fact that they've produced a state of the art RV cooling unit that is also sleek and stylish and will add visual luster to your RV for years to come. Also comes with Dometic's 2 year Protection Plus warranty.
Dometic Penguin 15k Heat Pump and 15,000 BTU Air Conditioner
If you've spent any time on the road you know that some days you're baking in the early morning sun and some days you open the door of the RV in the morning and see your breath floating in front of you as you step out. If yours is the type of family that seeks out a variety of experiences on the road you're going to need more than just an effective air conditioner. You're going to need a heat pump to take the edge off those occasional cold mornings as well. That's what the Dometic Penguin 15k Heat Pump and Air Conditioner is for. This RV rooftop air conditioner fits snugly into any standard 14 x 14 inch roof vent and both heats and cools from the same sleek unit. Whether you choose a ducted or non-ducted installation the Penguin 15k Heat Pump and AC will ensure you're always able to maintain a stable environment no matter what is going on outside or how dramatic the swings in the mercury. Sporting the Penquin's signature low profile this is an all-purpose environmental control unit for your RV.
RV Air Conditioner Buying Guide & FAQs
Q: What BTU Rating Should an RV Air Conditioner Be?
A: Determining the BTUs for your RV air conditioning unit isn't as hard as you might think. The number of BTUs (or British Thermal Units) your RV AC unit should have is a function of the size of your vehicle. There are a number of websites that provide helpful tables that take the mystery out of the process but rather than giving you a link we'll just provide some of that relevant information here.
100 to 300 sq feet of space - 5,000 to 7,000 BTUs
300 to 550 sq feet - 8,000 to 12,000 BTUs
550 to 1,000 sq feet -14,000 to 18,000 BTUs
1,000 to 1,200 sq feet - 21,000 to 24,000 BTUs
No RV on the planet will be more than about 500 sq feet so the upper end of that chart really isn't going to apply to you. In order to come up with the square footage for your camper, AC simply measure the length and multiply by the width. That goes for any room inside the RV where you may want to place an individual air conditioning unit as well.
Q: What is a Heat Pump?
A: A heat pump is a cooling system that can be reversed to produce warm air. While many heat pumps for the home are two part systems RV heat pumps are typically a single, self-contained unit. Essentially a heat pump is a device that moves warm air from one place to another. A heat pump/AC unit will extract heat from the indoor air and move it outside to cool the space or it can be reversed to extract warm air from outdoors and transfer it indoors to keep the interior warm when it's chilly. Not all air conditioners for RVs have heat pump capabilities.
Q: Are All RV Air Conditioners Compatible with All RV's?
A: For the most part yes. They're almost never brand specific in the sense that they'll only fit this or that make of RV. The main factors in determining which AC you should get are the size of the AC vent opening on the roof and the size of the RVs interior, which determines the number of BTUs you'll need. Most modern RVs have a 14" square AC opening and most RV ACs are built for that size vent. Use the above info on BTUs to help determine the best RV air conditioner for you.
Q: Why Would I Need to Upgrade My RV's Air Conditioner?
A: In some cases the air conditioner you have may do a good job keeping the interior of your RV cool. Even so you may want a second unit for a specific part of the RV like the bedroom. In addition, old, box-like motorhome air conditioning units tend to be a drag on RV mileage and so upgrading to a sleek modern design can save you a lot of money at the pump. And in some cases the rest of the RV simply outlasts the original camper air conditioner which then needs to be replaced.
Sign Up Now
GET THE VERY BEST OF GEARHUNGRY STRAIGHT TO YOUR INBOX